Here are the best backward compatible Xbox 360 titles in the Ultimate Game Sale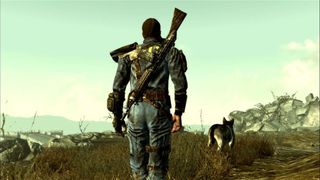 The Xbox Ultimate Game Sale starts today, providing the best discounts on digital games over the summer season. This year's sale runs from July 5 until July 11, with discounts across the entire Microsoft ecosystem.
While the Xbox One is seeing a majority of this year's best discounts, prices for a number of Xbox 360 titles have also been slashed. Included among the discounted games is a small range of backward compatible titles, which are also playable on the Xbox One.
Here are our top backward compatible Xbox 360 games discounted as a part of the Ultimate Game Sale:
Image 1 of 2
The Witcher 2: Assassins of Kings Enhanced Edition
Price with Gold: $2.99 (85% off) // Price: $4.99 (75% off) // Genre: Role Playing
Image 1 of 2
Deus Ex: Human Revolution
Price with Gold: $3.74 (75% off) // Price: $5.24 (65% off) // Genre: Action & Adventure, Shooter
Image 1 of 2
Dead Space
Price with Gold: $7.49 (50% off) // Price: $8.99 (40% off) // Genre: Action & Adventure
Image 1 of 2
Jet Set Radio
Price with Gold: $4.99 (50% off) // Price: $5.99 (40% off) // Genre: Action & Adventure, Platformer
Image 1 of 2
Fallout 3
Price with Gold: $7.49 (50% off) // Price: $8.99 (40% off) // Genre: Role Playing
Image 1 of 2
Gears of War 3
Price with Gold: $6.59 (67% off) // Price: $8.59 (57% off) // Genre: Shooter
Image 1 of 2
Left 4 Dead 2
Price with Gold: $7.49 (50% off) // Price: $8.99 (40% off) // Genre: Shooter
Image 1 of 2
Portal: Still Alive
Price with Gold: $7.49 (50% off) // Price: $8.99 (40% off) // Genre: Action & Adventure, Puzzle & Trivia
Image 1 of 2
Just Cause 2
Price with Gold: $3.74 (75% off) // Price: $5.24 (65% off) // Genre: Action & Adventure