How to disable auto-enhance in Photos on Windows 10
How do I disable auto-enhance in Photos on Windows 10?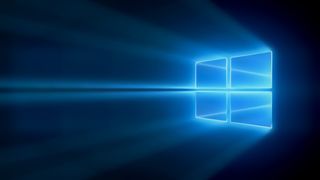 The Photos app in Windows 10 is built to work across multiple devices, making it an optimal way to store pictures you want to share with your friends, family, or the social media world.
While Photos is a simple app, it does have a few features that make it more than just an app to view your images, one of the more prominent — some might say annoying — features is auto-enhance.
Auto-enhance will adjust the brightness and contrast of your photos to help balance the lighting in the shot, straighten and crop your photo to modify the composition of the shot, and will even mess around with the tint and saturation — making colors look slightly different. Of course, this is all supposed to make your photos look better; however, art is subjective and these changes may not be everyone's cup of tea.
How to disable auto-enhance in Photos on Windows 10
By default the Photos app should be located in your Start Menu, but if you've removed it from the Start Menu, it's easily accessible through the File Explorer.
Click on the Start Menu button. It's the windows icon in the bottom left corner of your screen.
Click on Photos.
Click on the Settings button. It's the little gear icon in the bottom left corner of the Photos app.
Click on the switch underneath the heading Automatically enhance my photos.
If you ever want to turn Auto-enhance on again, just follow the exact same steps we outlined above.
Windows Central Newsletter
Get the best of Windows Central in your inbox, every day!
The cam in windows ten mobile enhances the photos as well, how do we disable that?

We need to start some massive feedback for it.

Go ahead and create a feedback thread. Share link here and i among others will upvote it!

Never noticed that. But i use DNG and photoshop them anyways (the view i shoot with smartphone). Most pictures are anyways some "modern remembering a number".

Can I enable it on mobile?

As already asked.... I would really like know. Oh yeah, ACAB

And now for w10 mobile please...makes some photos look really terrible, this auto enhancing...

Auto-enhance doesn't modify your files, it changes the way photos are displayed; just this. So don't worry about your photos, they are intact.

thanks, very helpful information. should have been mentioned in the article.

Using lumia 730....missing living image...so from very beginning. In middle it was fixed but no living images are being shown in photos app. Donno is it camera or photo app problem.

You are supposed to press and hold on the Living Images to preview

Enhance... Enhance... Enhance...

Auto enhance on mobile make low-light photos on my lumia 830 more worse

Auto enhance on mobile make low-light photos on my lumia 830 more worse

This is true for low light images. I agree. But on the contrary it makes them better in the daylight shots. :)

I don't have auto enhance on mobile

Now if only we could disable it on mobile. Really ruins my shots.

About mobile, does it matter which camera app you use? And how do you know it makes it worse? I mean, do you get a chance to see the photos before and after?

Yes, for a brief second or two before the auto "enhancements" are applied. My night shots are ruined by this piece of crap.

It's just the view. Your jpg is not touch, and of cause the DNG also not (i always recommend to shot with RAW and use Photoshop or RawTherapee later).

I want to use the photo app but it doesn't update consistently. My pictures don't show up most of the time without shutting down and starting the app repeatedly.

Disabling/Enabling the auto enhance feature should be manual since most of the indoor shots are runied by this feature in Windows 10 mobile.

Thats the main reason I haven't upgraded to windows mobile yet. Camera it's the high spot on my 830 and the algorithm just f**s it up. On 8.1 I can use windows camera instead of Lumia for the button, wich is 'less worse', but as I expected, on 10 that option is gone. I would use proshot if I could but ms doesn't allow it. It's sad because its like even them doenst want to make the system better. Really considering going to some android xperia in tue future after long years marketing wp :/.

You know that it's just the view on the phone? The original files (jpg + dng) are not altered in any way.