How do I update Dell XPS BIOS and drivers?
Update the BIOS and drivers to keep Dell XPS laptop running in top form.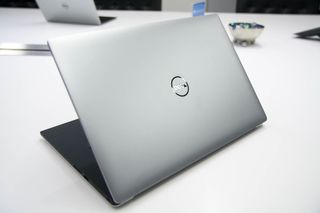 Your Dell XPS 13 and Dell XPS 15 can benefit greatly from BIOS and driver updates — experience greater battery life, better performance, and improved security. Here's what these key software bits do for your XPS laptop and how to update them.
What is BIOS?
The basic input/output system (BIOS) of your XPS is a small chip housed in your motherboard that gets your computer running when you first start it. As the name implies, it also controls information between Windows and the hardware attached to your motherboard (hard drive, mouse, keyboard). Keeping your BIOS updated helps improve things like battery life, security, and stability.
What are drivers?
A driver is software that controls a specific piece of hardware attached to your computer. All hardware needs a driver to work properly — think of it as a translator for the various and disparate hardware components that make up your computer. As your operating system updates, your drivers must also be updated. If drivers and operating systems are not fully compatible, communication can break down and performance will be compromised.
Update XPS BIOS and drivers
Dell has made the process of updating your XPS BIOS and drivers super easy:
Open Dell's support webpage

(opens in new tab)

using your XPS 13 or XPS 15.
Click Detect Product.
Click Detect Drivers.
If your XPS does not have the most recent drivers and BIOS you will receive the option to update.
Because updating your BIOS is getting at the core of your computer, you'll want to be sure you plug your XPS into a power outlet and close all apps when updating the BIOS. The battery part is particularly important — remember, this is the first bit of software that gets your computer running when you turn it on, so the last thing you want to do is brick your computer by losing power in the middle of an update.
Senior Editor, Laptop Reviews
Cale Hunt is a Senior Editor at Windows Central. He focuses mainly on laptop reviews, news, and accessory coverage. He's been reviewing laptops and accessories full time since 2016, with hundreds of reviews published for Windows Central. He is an avid PC gamer and multi-platform user, and spends most of his time either tinkering with or writing about tech.
I just use the little app that runs in the tray and checks every few days for updates. On a Signature XPS 13 it is the only pre-installed Dell supplied app, and notifies me when there is an update.

Same here, it runs in the tray and checks every 3 days for updates from Dell.

if you need to read this article please dont even think about updating your BIOS :-) just a friendly advice

If you know what a BIOS is, then go ahead and update it. It is stupid simple these days. Back when I did my first BIOS update (mid 90s) it was not a simple thing to do. You would need floppies, load a special OS, choose specific options and if you got that wrong it could lock the entire machine. Now you download and run a small tool then reboot. As long as you don't unplug the computer you should be good, and even that is not too much of a problem since updates don't overwrite existing BIOS code, but writes to empty memory designed to handle problems.

Except dell has pulled stupid s41t in the past by locking down their i7 extreme CPUs 6months later rendering the upgrade to a fast CPU worthless

I was surprised how easy it was to update the BIOS on the XPS. This is my first laptop and while I've built desktops, I was intimidated. Then it rebooted into the updater and in a matter of minutes was finished. I appreciate the article also. Its nice to see a variety of topics on Windows Central. Games and preview builds are nice but they quickly get boring. I already updated the BIOS a month ago but it was still a good read. Thanks!

Any other people having lots of trouble with bluetooth on om XPS 13 (2015) ? I often cant connect, it disconnects automatically, its slow, ... But no updates for this driver

My Inspiron 13 (Skylake) has the same issue. Bluetooth is extremely buggy. Not that impressed for a $1000 laptop. Updated all drivers and still the same.

99% users have already know about it!
Unnecessary article.

Why not use Dell Command Update?

If only Dell would actually issue any updates... The last-gen XPS 15 (9530), from just a few months ago, has not received updated drivers for the Intel GPU since September, causing constant crashing in Windows 10. There's a long support thread on Dell's forum, of course, and Dell says on Twitter that they're working on it (as they have for months and months). Manually forcing an install of unzipped drivers from Intel's site addresses this somewhat, but overall terrible support for a $1.5-3K machine.
Windows Central Newsletter
Get the best of Windows Central in in your inbox, every day!
Thank you for signing up to Windows Central. You will receive a verification email shortly.
There was a problem. Please refresh the page and try again.