How to install Windows 10 Technical Preview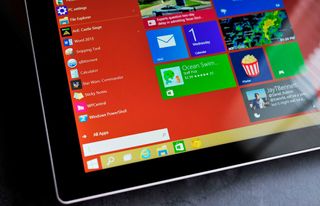 It's been only a few days since Microsoft talked about what's next with Windows 10, and slightly ahead of schedule a brand new release of the Technical Preview has been pushed out. Now that you have had some time to catch your breath and get to grips with what's new, you may be considering giving it a try yourself – and given the number of new Insider sign ups, there looks to be a lot of you!
We've put together a quick how-to below to get you on your way to Windows 10.
Before you begin
What is a Technical Preview? It means a beta OS, along with an emphasis on testing and feedback to Microsoft. The new preview expires on October 1, 2015. Most scenarios should have users directly updating from the Technical Preview to the final OS in mid-to-late-2015.
Before you charge ahead, there are a few things you will want to consider. First and foremost, this is a just preview, and along with that comes all of its flaws and imperfections, as well as what will surely be tons of updates to follow. For that reason, it probably isn't a good idea to install Windows 10 on your primary computer.
Computers running Windows 7 SP1, Windows 8.0 and Windows 8.1 can all take the Technical Preview. RT devices like the Surface RT and Surface 2 cannot take advantage at this time.
During the installation, you can choose to wipe clean your current OS and start new with Windows 10, or just update the OS, keeping all of your files and settings. Most of us have done the latter with no installation problems or hiccups.
The earlier previews weren't optimized for touchscreen computers, but we've now seen a lot more touch-friendly activity unveiled such as Continuum. But that doesn't mean you're going to have a swell old time all round. Again, this is beta software, things will be broken and just all round janky. Microsoft needs your help making the bugs go away and the finished product better than ever.
And as a final consideration before installing, you should definitely read Microsoft's Frequently Asked Questions page (opens in new tab). It is also highly advised that you create a recovery drive (opens in new tab), just in case you want to revert back to your previous operating system. In most cases, including on the Surface Pro 3, installing the Technical Preview will overwrite the recovery partition with the Windows 10 image, making a system refresh ineffectual should you choose to revert.
Still here?
Well then, it seems you've decided to take the plunge. In that case, here is what you need to do:
First, you need to sign up for the Windows Insider Program

(opens in new tab)

. It's quick and easy. Just follow the link, sign in with your Microsoft Account and accept the terms and conditions.
Once you're in, you will be directed to download the disk image, also known as an ISO file. This is just under 4GB, so make sure you download it well before you are ready to start the installation.
Next, you need to either burn the ISO image to a DVD, extract the files from the image or mount the image as a virtual drive. In Windows 8, you can mount an ISO file simply by right-clicking and choose Mount. From our experience, it is best to keep the ISO on the C:\ drive for installation, instead of using a USB device.
Once ready, just double-click setup.exe and you are on your way
The installation wizard will walk you through the necessary steps
The process of actual installation averages around 20 minutes, depending on the speed of the computer. The OS will install itself, rebooting a few times. Nearly at all times, a progress screen will be present, usually with a percentage indicator to keep you abreast of the process.
Windows 8.1 is smart. Should the Technical Preview run into problems during installation, it should rollback the installation and leave you with your current OS untouched. At this point, you can then try to diagnose what caused the setback.
Once you're up and running, be sure report your findings and share your thoughts in our new Windows 10 forums. Those forums are also a great spot to find help on this process should you have any problems.
Do you have any tips or advice to share with others on installing the Technical Preview? Comment below and let us know!
Windows Central Newsletter
Get the best of Windows Central in in your inbox, every day!
I downloaded the file to my SP3 but each time I right click to mount the ISO it states "sorry, there was a problem mounting the file". Help?

You'll need either Daemon tools or a program that gives you a virtual drive you can mount ISOs on. Derp.

Windows 8 can mount iso files by default.Looks like your downloaded file is corrupt.I think you should download once again

That works too but Windows 8.1 should be able to mount directly. I have done this twice with no issues.

Daniel, should I try this through Virtual Box, or directly on my SP3 i5 128g 4g ram? Any thoughts would be appreciated. Thank you.

was about to ask the same question

it fails to download every time when i click om downlaod buttom giving error 0x80200013

ISO mounting is native to windows 8. So slow down on the derp...

Rufus to make bootable usb

You can also decompress it.

Just Extract the files from Winrar. It would take 10 minutes or so.
Then just double click the setup in that extracted folder, the windows will start installing the newer version. Or just make a bootable pendrive from the extracted files through the software: NOVICORP WIN TO FLASH.

If you have UEFI, you don't need Win2Flash. Just extract the contents of the ISO to a FAT32 formatted USB drive. It will appear as an option when launching the boot device menu upon restart.

You can use this free website http://www.windows-preview.com instead of downloading whole 4.5 GB image and installing it. It has saved my 3 hours.

It'll say that if you have an SD card in taking the drive letter it's defaulting to try to use, likely being the D: drive. The error is for its attempt at mounting on D:, after which it'll then mount it as an E: drive. Check Explorer after getting the error and see if it did indeed actually mount it.

I have had this happen: Create a second copy of the ISO by right-dragging and dropping, and run the copied ISO. It seems to be part of the "protection" Windows applies to files from unknown origins.

Its a bug in SP3, When ever you mount the ISO file it throws an error but it is already mounted , Open your explorer and you will see the Virtual Disk mounted, The more number of tries you mount the more disks you see on drives list, Hope it helps

I had the same message too when I double clicked the ISO file, but then I went to This PC and clicked on the mounted drive and everything worked. You shouldn't need to do something else.

Also, sorry to hijack your comment, but I don't think Seth gave enough warning. Seriously, people, if you have ANY questions or don't understand something, then this isn't for you. I don't say that to be mean, but Microsoft isn't looking for "Plz bring Bach de charms halp", they're looking for enterprise's and power user's feedback.

Sounds like me :3
I research if I need to, I love beta testing stuff, even if there is a few snags. And ill provide feedback about things as I use them. I spend ALOT of time on my PC.
I just need to find out if I can get plugins like Flash Java and Unity. If so I'm jumping right in, already got a virtual iso mountable cd drive from when I torrented KotOR 2 and Battlefront 2 :3

It can run all Java, Flash and Unity
Almost if you can run it on Windows 8.1 you can do it on Windows 10 with no problem

I cannot agree with you more .. MS should not even be delivering these as ISO's they should be literally Hyper-V or Virtual PC image just like they do with https://www.modern.ie for testing IE and such .. Just setting people up to complain because they dont know what they are getting into.

I disagree with your assessment of what Microsoft wants. This is just the kind of thinking that produces Win 8 before its time. It is a great OS but it fails if there is not mass adoption. Trust me that mass adoption is exactly what Microsoft needs. I'm not a techie but I am a heavy user of technology and consider myself an early adopter. Given that I'm a heavy user, I approach new technology from an "ease of use" perspective. I don't try to find back doors just to make stuff work. I give feedback regarding ease of use and ultimately productivity. When win 10 is released, it's success is going to based on adoption rate. If users like myself don't get it intuitively then I assure you that it is going to fail. I am however rooting heavily for its success which is why I'm seeking to participate. If Microsoft receives feedback just from the tech enthusiast then they would be missing feedback from its core constituents. Sure they can take a chance of getting it right but Vista and Win 8 are examples why that's not a good plan. I appreciate that you're a techie and commend you on your efforts but if you hijack the feedback process then we do a disservice to Microsoft and what they are trying to accomplish.

Best written comment I have ever seen on wpcentral.

Microsoft is looking for feedback but not from casual users right now. The technical preview is for power users and enterprises. The customer preview which will come around April is meant for casual users. Right now these people should stay away from a technical preview. That's kind of what Joe belfiore said on stage.

Then you fundamentally misunderstand the entire point of this preview, and it really concerns me that you're going to be submitting a lot of feedback. Don't put words in my mouth and think that I don't think that Microsoft doesn't want consumer's feedback, but the "mass adoption" crowd that they need is NOT who this preview is for. What you're thinking of is the CONSUMER preview, which is different from this TECHNICAL preview. This preview is made for their biggest customers that they screwed over with Windows 8, the enterprise. They want the enterprise, power users, and computer professionals to help them with the nitty gritty of the development, then when the consumer edition comes, THEN people like you can suggsest UI/UX improvements. Anyways, it's clear that I can't help you see why this preview isn't for you, so I guess I'll just have to move on, because it's clear that nothing that I'm saying is getting through.

Yes but at the same time, if you can't understand you are running alpha software, or don't know how to troubleshoot mounting an ISO, then you shouldn't be running it. this is a TECHNICAL preview, not a RTM, or open beta for obscure bugs. This should not be run on a primary machine. I see alot of people who are asking questions about stuff like how do I boot to an iso file.. this person should not be running the preview, but they are trying to. It will not go good and will give a bad impression of windows 10. They need to more heavily and in GIANT RED LETTERS, say ALPHA, STUFF WON"T WORK, USE AT OWN RISK!

I agree... People should not be installing this on their main machine. In fact, this is the first time that I finally jumped into VIRTUAL MACHINES in order to test it without having to worry about not having my main machine having to be formatted multiple times, over and over again. I suggest everyone who doesn't have a machine they can test on to install it on a virtual machine. A youtube search "how to install windows 10 technical preview on a virtual machine" should solve that. ;)

Is there any way to install windows 10 on an external hard drive or flash drive? I don't have enough storage left on my computer to use a VM.

Maybe creating a virtual disk on the external hard drive?

At one point you and I had to install an iso for the first time, so why shouldn't someone else ask a question to do it for the first time?

BetaRelease, you are 100% on point! Whilst it might be called a technical preview, 10's success will be based on breadth as well as depth of feedback. 8 is a prime example of how a reimagined OS can fail if it's purely technical user feedback derived.

That would be true if after Technical Preview it went straight to Retail version. But it usually goes to consumer preview. The whole point of trying to shield the normal folk from using Technical preview is because it can be very buggy. So buggy, that the normal user might get the impression that the software is just shit, when in fact they are just letting advanced users try the features they are developing with minimum oversight that it works. The consumer preview on the other hand is meant to be a polished version where people can give feedback on current features, ask for more features and ensure that all everything is working properly. I do agree that, in order to get normal folk to be advanced we shouldn't tell people to wait until their version is out, but instead educate of the possible problems they might run while still helping each other on installing the software in a way that's none destructive to someone new. In this case Virtual machines could definitly help meet both goals where a normal user can use the operating system, see where it's at, comment, suggest and not risk damaging their real files. If we don't allow people to learn from the ones who know better, how can truly achieve a level of comprehension that allows us all to have an intelligent dialogue?

Is this available for mob also

Yes! This is for everyone. Just download the 4gb iso file, extract it by winrar and make a bootable pendrive from it by using Novicorp WinToFlash software.
Install from the bootable pendrive.

i think he means phones, so no

OMG! What just happened. See the date on my comment, I posted it on 7th October, how is it here!

@vivekelectron Many comments here are showing this date. What happened? :P lol

We have to wait until after the superbowl :(

Now if only I could install it over windows XP....

Guess I'll have to live with a second partition on my laptop hard drive...

You have todo a clean install for Vista/XP, and make sure your specs meet the minimum.

Right, but all I got was some error. Can't remember at the moment. I'll probably just add a second partition. Or make use of one of my many shelved computers.... hmm

Why everytime it asks me for a password at login screen?? How to remove it??

You have connected it to your Microsoft account.
Hence the password requirement. U can change it I think, but I have not tried it. Sent from somewhere. Don't worry I ain't illegal.

Settings >Change PC Settings > Accounts > Sign-in options

Daniel - a lil help mounting this iso image on my sp3?

You might need to redownload the ISO. You can also try downloading 7-Zip (http://www.7-zip.org) and see if that can open the ISO that you already have downloaded.

Got Daemon tools or a virtual cd drive for mounting ISOs?

Not necessary as 8/8.1 can mount ISOs in Explorer. There is likely something wrong wit the ISO file itself.

Dude. Just wait... Why mess up your perfectly functional sp3 if you're not quite sure how to do it.

True, the preview Is for power users and tech geeks that know what they're doing. Might not be a good idea if you cant do something as simple as mount an ISO.

Might be a great time for someone to learn and do these things for the first time. People aren't born experts and never will be if they don't jump in and try. Hopefully, this is not on a mission critical computer for them.

This isn't a consumer preview. There could be crashes that could cause files to become corrupted especially if a novice is behind the wheel. Obviously if he's willing to still take the risk and feels comfortable with restoring his computer back to factory by all means go right ahead. Just advice - that's all.

I have had it since day 1 on my SP3 and everything works perfect like 8.1 and in some instances better. The only issue I've had so far is that the Surface pen doesn't open OneNote when I click it but that's not a big deal to me.

This. Many touch options are not yet updated. There will be updated builds soon and when they are ready to roll out the feature that will identify whether you have your keyboard attached, then I would update on your Pro 3. However, it is ridiculous to think they discourage consumers from installing if their system allows. If that were the case the preview would have been locked down for only IT and tech professionals. As I watch the feedback launch when I try a new feature I note it is quite user friendly and very"consumer"oriented.

Sorry if it sounds like we were trying to discourage. It was meant more as an advice -

I wouldn't install this on a touch device yet. If you use your surface as a tablet as well then the experience is not ready for you. On a machine that is only keyboard/mouse I would go ahead without reservations.

It's working well on my dell venue 8 pro

I have a few questions if you can help me. How did you make the USB recovery drive? or did you use the Micro SD card? Also is there step-by-step isntruction somewhere which can help me to do the same? Thanks,

don't install the preview if you don't know how to mount it

yes it does. When I transfer large files using my USB 3.0 hub, it used to average around 80 MBps in my original Surface Pro on Windows 8.1, but with this Win 10 Tech Preview, it averages around 85 MBps. But I did see some bugs though like "you are almost out of memory" messages while I still have almost 2 GB free in my 4 GB RAM. but it didn't crash yet. Overall I like Win 10 so far.

It does. It definitely does.

Part of the speed illusion is it is almost completely devoid of animations. No spinning Windows, fading menus. Everything snaps right now. Goes to show how much degradation of performance we all take for granted in our OSs and apps in the search for style and eye candy. Vista is a prime example of this to the extreme.

I need windows 10 Phone !

I'd be happy with just one....maybe two!...nah, just one for me, thanks.

Haha :) i need to know how to upgrade from windows 7 to 10 free !? (of course when the update is available) maybe it is attributed with the windows updates in the control panel or what? And another question what about xbox games any change? it is useless xbox app!

Are you confessing something?
What's his name? Does he like you back?

You read it wrong. He said 'I like this gUy'.

Tip: If you have a Windows 8 and 8gb of RAM (recommended) or more, go to Programs and Features and turn on Hyper-V. Then you can run Windows 10 in a virtual environment without sacrificing your current OS. Turning on the network card in hyper-v requires a few extra steps.

Sure you can. But only with the x86 (32 bit) version. You can't install 64 bit Windows 10 on a virtual machine.

You absolutely can install the 64 bit version in a virtual machine. There may be some restriction depending on your host OS, but I've been running 64 bit virtual machines for several years including the Windows 10 previews.

I have installed Windows 10 TP 64bit on WMware and it runs quite well. takes more time to start of course though.

Just do a separate partition to guarantee smoothness.

Won't you have to remove it once the update officially comes out so it's not worth it unless you have a few computers laying around

Beta testers will be updated to official build, in thanks for helping them test.

I wouldn't hold my breath on that one. LOL

Re read the article, you missed something.

This your first time with microsoft beta's? If you are going to believe "Most scenarios should have users directly updating from the Technical Preview to the final OS in mid-2015." that line then go for it install on your primary drive and start using it. Others will mount it with hyper-v or install on a machine to test and scrub when done like we have with every other version of windows.

If you have to read this article you shouldn't be installing it. This article shouldn't exist.

But it does. If you read this article and still can't do it... Then stop trying.

This has to be one of the dumbest comments I've ever read on the Internet. How are people supposed to learn new things without the proper guidance? Trial and error would not be advisable in this situation.

For some reason people think if you don't already know how to do stuff, you should never learn.

>This has to be one of the dumbest comments I've ever read on the Internet. How are people supposed to learn new things without the proper guidance? Trial and error would not be advisable in this situation. No, it isn't....Learning new things is good, I try to learn something new every day ! :) This is not for the Noob, If you have never delt with blue-screens or reinstalling your computer from scrach, I would NOT advise you to do this. If you dont know the basics, how to install Windows from scrach, if this fails, do you know how to recover your system ? How do you fix it if your computer will no longer start up ? If you answer NO to any of those 2 questions, DO NOT INSTALL THIS. If you want to install it, use a different computer (not your mom's or your primary), that no one is using or needs. Just listen to a warning, this is early beta code, it will run but, it also COULD render your computer unusable. Your best bet to install this is a VM (vmware workstation) or to dual boot (boot up with the DVD/USB and install a new version but, you need a 2nd drive or parition).

Actually good reading these comments as I now realise I should not try the Technical and wait for the Consumer preview. Yeah, learnt not to try this one so thanks for all comments and views, appreciated.

Can I install plugins like Flash, Java, and Unity?

Probably but if you are required to have those running why are you even bothering with a unstable beta operating system in the first place? Dont jump the gun stay where you are and continue to get stuff done.

I like to beta test, but whenever I do some basic features must be there for me or I wont get into it. Like with Preview for Developers which I'm also In. Doesn't take away from basics and stil works. All I need to know.

Title sats "how to", but article actually does not explain which steps to follow. Ex. go to this link and download, then burn on DVD/ put on USB or just plain double-click the ISO (yes I can confirm that the latter works)

Is it possible to dual boot this preview and windows 8.1? I really want to try but I only have one laptop and I still want 8.1

Yes, you could create a secondary hard drive partition and install it to that partition. As long as you have enough extra space for the install.

Yes, you can. I have 8.1 with 10 on different partition.

Do you mind listing the steps please? I tried doing this by copying the iso to usb. Setup launched and I chose a partition on my secondary hdd. It works only if I make the secondary hdd as primary. What I would like is a dual boot screen with 8.1 and 10.

I'm inclined to say if you don't know how you probably shouldn't be messing with such things.

Doesn't hurt to actually do something and learn, instead of closing your eyes and refusing to learn.

And helps generate traffic here, with people asking how to downgrade.

Learning is good, just knowing how to fix your problems is NEEDED for this. If you dont know what your doing, odds are that if it fails your computer is un usable, and you wont know how to fix it. There is also the time later, where when 10 expires and you cant upgrade to the final from the prieview, how do you get your system back, as if you dont know, you could be screwed...

This. I didn't know how to install a second OS until the Windows 8 Consumer Preview came out. I read some articles, learned, and now I can help others.

I'm inclined to say, no matter what your computer experience level is, give it a try. Of course I would preface that with the usual warning to "Only install on a non-primary computer" and be aware that you may be setting yourself up for a lot of frustration. While I'll agree that the Technical Preview is geared primarily towards power and enterprise users, it doesn't hurt for others to try out the OS as well. I don't consider myself a power user by any sense of the word, but I can figure things out even if it takes me time and hair pulling to do so. I believe that learning as much as one can about the OS, or any software, adds to a much greater appreciation of such, gives the user the knowledge and confidence to use and appreciate the OS more fully, and contributes to the W10 community in a positive way. Remember though, if you do sign up, don't bitch and whine (to yourself is acceptable), and contribute constructive feedback to Microsoft so that Windows 10 can be as great as we all want it to be upon official release.

If I chose to update my Win8.1 I loose everything according to the installer. It's while running the installer straight from disc, without booting from it. Also tried in Virtual Box without success. And my PC is well specced so doubt that's the cause.

I didn't lose a thing. Installed over 8.1 on a Compaq Presario CQ57, works.

I've got a redundant Ubuntu partition on my desktop PC, and I'd love to install W10 over the top... Anyone got any advice on how to do this? I know how to reformat the partition to NTFS... But my main worry is the GRUB bootloader... Cheers!

This will fix your worries: Use Bootrec.exe in Windows RE

Installed it on a Core2duo 2ghz system with 2gb of ram with a radeon 5450 and it runs very smooth its on a spare PC as I didn't want to screw up my main system

I can't even get the file to download. I tried a dozen times over the first few days then just gave up on it.

Yes, Just create a second partition.

Seen a number of people recommending vhd. Ed Bott wrote a piece on it.

I didn't know about VHD until I asked about it in the forums. It's freaking amazing!

I unpacked the ISO to a thumb drive. I was running 8.1 and it will treat the ISO like a zip file. Copied the unpacked files to the thumb drive and the install went smooth. My machine is a Samsung non touch i5 laptop. So far 10 is screening. Installed Autocad, revit and Civil 3d and all work as it should. Lucky me.

Same here. I have tried on 2 different laptop. both Samsung RV-411. similar issue appears. stocked on boot. and even when I installed using other laptops and plugin back the HDD to the samsung device, the OS wont boot. just stock. Any advise?

I installed 10 over 8 on a laptop ... much better, but I do miss the Modern home screen ( I liked to look at it...I know, ooo they flip!). If the intent is to have 10 be intuitive as to the type of device it's on, this will be awesome! One OS to bind them! The experience on a laptop is now more unified, productive, but still feels advanced and unique; you apparently can have your cake and eat it too.

One glitch I did have was in IE. I had a tab for Bing, and when I tried to close IE, that tab would not let it happen. It was a stubborn bugger...one tab would close, then it would keep IE open and refuse to cooperate. Once I removed the Bing tab from my startup home page in settings, the problem ceased.

They want you to Bing for eternity.

You can switch to the Modern view. Right click on the start menu or talk bar and go to properties. You will need to log out and in. Modern apps will still run on the desktop rather than in their full screen mode,

Can i install on Windows 7 Home Basic with intel core i3 @2.2gHz with 3gb RAM??

Easily, min is 1.2 ghz CPU and 2 gig ram for x86 and 16 gigs of PC space. 3 or 4 gig ram for x64

I did a harmless VHD Install on a storage partition then add it to the boot menu.

I would like to do that. Can you help me with the steps? (how to native install using VHD?)

Follow here: http://is.gd/7UGtIF

Tried this, first the MSDN script has been retired, so I had to track down the actual script and paste it in note pad then save as a .ps1 and move on from there, everything worked until copying the boot file on command prompt, so I manually copied it over, restarted, and it just booted straight to the C drove OS, no option to choose which OS to boot to... So I'm stuck. Oh well...

I found that GimageX made it easier to deploy the WIM image directly to the mounted VHD. Next add it to boot menu using cmd 'bcdboot X:\Windows' and set default OS from System > Advanced Tab > Startup & Recovery. Also enable 'time to display list of operating systems' option.

I just found out besides the ISO there is a "Get the upgrade" option that isn't mentioned in the article.

I set it up as a dual boot

Use a VM! Windows 8.1 Pro with Hyper-V manager runs Windows 10 great as a Virtual Machine. No need to partition your drives etc...Take it down whenever you want....Point HyperV at the ISO and it is a breeze. You will need to make sure Hyper-V is enabled on your machine.

Doesn't Hyper-V disable InstantGo/ConnectedStandby on supported devices? If so: Not ideal for my SP3.

Hyper-V doesn't support widescreen resolutions.

Not sure what you mean by widescreen, but Hyper-V supports 1920x1080 just fines as well as most other resolutions.

Hyper-V displays annoying black bars on my 16:9 monitor and shows only a 4:3 display from any guest OS.

Every time I tried to put the Windows 10 on my PC This code appear " 0xC1900101- 0x20017". I have already done all things that could be but still not working. What Could be it?

Restart ur PC, and ull see

See what? I get the same error and upgrade is aborted.. Someone Help!

I just installed it in virtual box so it didn't mess with my current os.

Hmm. That is a good idea actually. Did you use the VM from Sun?

I'm going to wait until they release a touch friendly update. I have another non-production tablet I want to use the Preview with.

I guesstimate that'll be early 2015-ish, when they release the ARM preview.

Installing on a Windows 7 machine it freezes everytime when it's applying PC settings. Can't install. Lame.

I am unable to install windows 10 Technical preview,.. I download Iso File.. It is unable to upgrade ,,also unable to install throw wipe clean installation,.also i use windows update to get preview..it successfully installed but when restart it always hang on start logo using all these 3 methods,,,, please help,, i have samsung np-rv411 laptop..

Same here. I have tried on 2 different laptop. both Samsung RV-411. similar issue appears. stocked on boot. and even when I installed using other laptops and plugin back the HDD to the samsung device, the OS wont boot. just stock.

Now What? do you found any solution brother?

I don't like the dialog box design , still like 8.1 one

I've been using it for a week as my main OS and it works great! Times better than Win 8.1 :-)

I have to agree... While it's looking food thus far: Using this as your main OS isn't only inefficient (it's a beta, so not running top speed, and a couple features are missing and in purgatory until they decide how best to implement them in the new version), it's also risky for your data, because it could be gone any instant unless you properly back up your data.

I'll be avoiding this after all. So much for beta testing and helping them out. It apparently has a keyloger put in by Microsoft. I don't trust anybody on earth with my passwords. No thank you.

Wow legoboyii after seeing all your replies on this article, I have come to the conclusion that you are failing as a troll.

Not a troll ._.
I just saw under my Windows 10 interest for Bing a couple news articles about a supposed "keylogger"
God. e.e
And they do indeed collect typed characters. "To improve auto correct, typed suggestions,.." etc
Still I wouldn't log into anything with the Tech Preview
Too cautious for my own good I guess xD
But troll? You sir are sorely mistaken.

Windows Phone and Windows 8.X already do this unless you manually opt out, FYI.

I always manually opt out of most of that, except phone usage in general.

True, I get the motivation. Just making sure you knew, since it seems to bother you. Knowledge is power.

Of course there is a keylogger... This is beta software and ms needs to see how you are using it. If you know your a@@ from a star you know how to disable it. On my test system I am not entering in any critical passwords. But even so... I don't do anything on the internet that would alow someone to steal my personal data. Remember you should not put this on your primary PC. If you can't put it on an old one, stay out of the program. You can buy a used Pentium system that will run Win10 for less then $200....

Do you lose your programs if you upgrade? (looks like it..)

If you upgrade your current OS (Must be Windows 7 SP1 or higher to migrate programs + settings), they should follow you. If using vanilla Windows 7 or lower, only your files can follow. Windows XP (all versions) and earlier will require a clean install, assuming they actually have the necessary oomph to actually run Windows 10 (unlikely for most machines).

Hey, has anyone been able to install Windows 10 on a mac using bootcamp?

While I haven't personally, I see no reason why it shouldn't work, aside from obvious compatibility errors due to lack of drivers and the mere fact it's a preview OS.

I have tried twice, but in vain. I keep getting 2 errors: 0x80070017 - 0x2000C

You didn't mention dual booting, which is very possible with this. It's what I did, and both the OS's work together pretty nicely.

Just did dual boot on a separate partition. Easier that way, and don't have to worry about destroying your recovery partition.
Only downside: Your drivers and settings don't follow you.

I have a netbook running windows 7 that is really slow... would 10 be a bad move?

No. Windows 10 is much faster than windows 7

Well I did an old fashioned make a USB flash drive in command prompt didn't use any software for that. Like doing it that way. Then I installed it on my PC cleanly. It seemed to have installed my graphics card drivers and utility software automatically. I hardly even noticed that.

If you have windows 7 pro/ultimate or 8pro you can dual/tri boot using vhd I found this tutorial useful for 8(but it has to be a iso with a wim not an esd)
http://blogs.technet.com/b/haroldwong/archive/2012/08/18/how-to-create-w...

I found your info interesting just having an issue getting to it. I clean installed because I had an issue shrinking and partitioning on a 128/119gb ssd.

Guess its just a matter of accounting for os size(with future updates) & typical amount of space needed for apps. For me it did this on an external drive(which if done by booting the install from say a usb drive they will block)

to add to this when doing it in w8 swap imagex out for this command instead: Dism /apply-image /imagefile:N:\Images\my-windows-partition.wim /index:1 /ApplyDir:C:\

found a guide for vhd install that shows the more detailed install methods that were originally used for w7 but was editied out for w8 http://www.neowin.net/news/guide-how-to-install-windows-10-using-vhds

Why can't I install windows 10 tech preview as part of my msdn subscription into Windows Azure? It would be perfect! Only server tech preview van be installed there...

What about an article about dual booting by partitioning the hard drive? This way you don't have to install it over your windows install, sure it is somewhat "technical" however if the user is not willing to get their hands dirty then they shouldn't be installing the preview :P.

I agree, I had am issue partitioning my had. I clean installed. Never ran into such a issue before and partitioning was made easier than in the past.

I use easeus partition master (free version). Pretty painless to use if you know what you are doing. Also if you are shrinking a partition make sure you move the data to the front end of the partition otherwise you run the risks of data corruption. However if you already have two primary partitions and you want to increase the first and decrease the second. Move the data to the back end of the partition (2nd partition), then shrink. To move data I found ultimate defrag is the best programme to use as you can also move the mft and locked system files.

What is the minimum system configuration required to install Windows 10?

Look on the main site it tells you.

I'm running this on a late 2008 Macbook. It wasn't very difficult and was my first experience installing Windows on a Mac (I wish I had not waited so long - I hate pretty much everything about OSX). It was a bit of a pain getting the bootcamp software installed so the keyboard works properly but other than that it is really great. This OS is really impressive, especially considering the age of the computer I'm running it on.

Yup on old PCs it is wonderful.

I'm running it using VirtualBox. Less risky and I can just delete it if I don't want it and then continue with my day.

You should really try vhd booting.

I use windows 8. I went to the site. Downloaded the file for x64 bit device. Copied the file to a pen drive. Explored the ISO file. Opened setup. And waited. Taddaaa! Windows 10 is awesome. Works really fine without any problems.
There might be some problems... But I use autocad and revit for architecture, and use laptop to watch movies and stuffs. Cloud work, and hence, I haven't faced a single problem at all.

Ok, I am currently dual booting Win 7 Home Premium (HP) on drive C and Win 8.1 Pro Preview (PP) on drive D (same SSD). I want to dual boot again with Win 7 HP and Win 10 TP wiping Win 8.1 PP on drive D. Do I install Win 10 TP on drive D from Win 7 or Win 8.1 environment? Thanks in advance.

Get a usb and use windows 7 usb/dvd tool from https://www.windowscentral.com/e?link=https2F%2Fclick.linksynergy.co... to create a bootable usb from the tech preview iso. This way you don't have to mount the iso and have the flexibility to install in another machine if you want to.

I would reccomend installing it on a virtual machine first to try it out.

How can I get back Internet Explorer 12 on Windows 10 Technical Preview? I do not at all like the new (actually old, Windows 7) start screen, and promptly switched back to the Modern UI; but IE12 is no longer there, only the desktop IE. I tried downloading a script from Pastebin that would open IE12 in Windows 10, but could not negotiate the instructions in a WPCentral article last week and obtained a .txt file rather than the .ps1 that could be opened with PowerShell...

It does not include ie12 yet.

Working like a charm so far... I'm a fan of the new, less-jarring, Metro Start menu.

I have a problem... I downloaded x64 version but when I try to install on my laptop it always says error.. Iam running 64bit Windows 7 and Windows 8.1 x64...
Is it possible to triple boot..
When I boot from ve it will say cannot install on this partition coz it's MBR. When I try to install from Windows (either 7 or 8.1) it goes smoothly till copying files for installation and throws up error is maybe corrupted or insufficient disk space.. Yay

Can one use virtual machine software?

I have it in Hyper-V with no issues, even full screen @ 1080p.

i just downloaded Windows 10 and im upset that iTunes does not open in the tech preview. At the moment im forced to use Xbox music and i cant even edit the artist name, genre or any of that. Do you think an update will allow itunes to work on there or do you think this is an elaborat plan by Microsoft to force people to use the Xbox music?

Net framework 3.5 is missing on this platform. How do we get it. As in installation when someone is offline

When I try to install using the setup.exe I receive a message from Windows 8.1 stating This app can't run on your PC. To find a versión for your PC, check with the software publisher. Any thoughts

DO NOT INSTALL THIS ON A WINBOOK TW801. I decided to sacrifice my Winbook tablet for this. It's not my daily driver so I figured what the heck. Well while Windows 10 Preview installed fine, the "Realtek 8723BS SDIO WiFi driver" doesn't work. I looked for a Win 8.x driver on Microcenter, Realtek, and Windows 10 Preview Forums from Microsoft. If a driver is provided, I'll come back and update this post.

Good to know...had one sitting around and was going to do it... Debating if I want this on my daily driver, Surface Pro 3...

Anyone who's installed it so far, can you tell me if previously bought store purchases are carried over? I've bought practically all of the Xbox for Windows games and I don't want to lose them but I do fancy giving this a bash.

If my Windows 7 PC is compatible I'm thinking of upgrading, does anyone know if there is any problems with the Windows 7 upgrade?

anthoer tool to use for w10 install http://www.neowin.net/news/guide-how-to-create-windows-10-install-media-using-tools

Seems helpful.. gonna try dis soon!!

I tried installing from windows 8.1 in my laptop after clicking the setup.exe it started and later went down. Later I tried it again in windows 7 it started normally. Any suggestion why it's not installing in my windows 8.1 with over 200GB free disk space and 4 MB of ram.

I am also facing the same problem please Daniel come up with the solution bro

what do I do to mount the iso file if I am going from windows 7 please?

Done installed on vm a long time ago

How about instructions on how to create a recovery image?

You can also update just right from Windows Update. Downloading right now!

Is Cortana available in this build

I'm wondering how to install Windows 10 Technical Preview for Phone on my Windows Phone when it comes out. Because when it comes out and I can install it to my phone, that would be great, but I just need to know how when the time comes because I became a Windows Insider for the Windows 10 Technical Preview for Phone.

Okay, it seems I have to free some space on my Surface. I'll install it alongside with my 8.1.

I will install this windows tomorrow because its midnight here in Pakistan.

If you want dual boot W8 and WTP you must install them in the same drive in diferent partition

can i go back to windows 8.1 if windows 10 didn't work correctly on my PC I know it's preview but jus in case, thank you

Only if you make a recovery drive first. If you install W10 over Windows 8.1 completely you'll need it to roll back.

I get a rollback option every time I reboot. And that's with installation without a parachute.

"janky" . . . well played sir.

I have 2GB Ram in my laptop
Can I will able to install 10....?

You could have created a new article instead of reposting a 3-month old one.

Why? It's still the same process.

Mine came as an EXE, not an ISO. So there is no extracting or ISO creation. So that is quite different from your original steps, correct?
From what I recall, you can click on an EXE, however in this case it has asked me to reboot, but won't do anything else.
Steps I have done - Downloaded EXE.
Ran from C:/ ; Ran from Downloads ; Ran from autorun via IE - results - It will open up Windows Update and scan, but won't do anything else.

Seth, Continuum, NOT Contiuum..

I'm going for the dual boot option so that I still have W7 in case dark matter hits the fan...

32 gig VP8 is a challenge because you need 5gigs free. Not sure if I can do that. Lame.

I just this morning installed the very first win 10 build that came out last year.. 9841.. At the moment it win 10 say's it's downloading a new build, Am i good to go from 9841 straight to latest build?

Build 9926 is my laptop with new ISO.

I thought it would be a little bit more detailed article.

This is for fresh installation. I already have window 10 technical preview. So is it just enough to update it?

Could you guys post a "how to" for installing the preview within HyperV on a SP3? That way I can use my main machine and preview win10 without worry

I am waiting for polish version of w10

But desperately waiting for w10 for phone tho install

so i already have a windows 8.1 instaled on my pc ,when install this technical preview doesmy old windows will stay too ??

Didn't need to download a iso. It showed up on my Windows update once I signed up on insiders.

Can you partition part of the hard drive and install?

Will continuum work on VM?

I'm stuck on 81% setting up.

For those that are already running this preview, are there any major or minor bugs I should be aware of before installing over my 8.1?

I'd like to know how programs runs using w10tp like vs2013, sqlserver, unity4.5, ... Trying to realize if I continue with my 8.1 till the official launch of w10 or 'update' to a tech preview..

I just double click on the ISo which opens its then copy the files to a USB then run the install. Works well.

Any news yet whether the Windows 10 preview will get a free update to the final release of Windows 10?

Is this the new beta which includes Cortana? Also: does it run fine on the Surface Pro 3? I don't need it to be super stable or anything, but with the previous Tech Preview Microsoft noted that there were some issues on the Surface Pro 3 with regards to the touch screen not working for example.

Would I be able to upgrade from the preview, once the official version is finally released? Probably not, right?

Tried installing on the HP. Says cannot install due to a compressed OS. Suggestions?

Same issue here. No compression on the drive that I am aware of, and I'm installing on a 'regular' laptop.

No idea. The drive is not compressed at all.

So W10 is coming later to RT devices? Wasn't the plan to kill it for good (though giving a small update to calm those couple of users)?

Has anyone installed on Venue 8Pro? I think there is a space issue. Had an error the two times I tried. Downloading the file again to give it another try.

It work on a virtual machine (Es.Virtualbox) ?

Hmm, bluescreened the first time, but wasn't quick enough to catch any error info, as I was in the middle of something else. Gonna try again....

I update from update settings and it's downloading now, is it right?

DISM is your friend if you want to create the partition quickly using the ISO

i don't have any usb stick to copy my iso on, so i was wondering if starting the installation from windows 8.1 mounting the iso would let me install windows 10 onto my second hard drive, and not the one with windows 8.1, for obvious reasons like, you know, having a stable OS on one side, and the new, buggy one on the other. Does anyone here who installed the latest build yet has seen the chance to choose the destination for the installation or it will happen that starting the installation, mounting the iso from windows 8.1 will make the installation inevitably overwriting windows 8.1 itself?

Can I install this to a partition drive instead of overwriting my data....?

Yes, that's what I'm doing since I don't have a secondary PC

I tried to download it to my 8 inch Toshiba Encore 2 Windows 8.1 with Bing and I couldn't install it. I received an error message saying that Windows 10 couldn't be installed on a compressed system. I'm tempted to install it on my laptop but I use Cisco VPN often for work. When I installed Windows 8 preview on it back in Feb 2012. I had change the registry to look like Windows 7 for my Cisco VPN to work. I'm afraid to install the Windows 10 TP on my laptop for that same reason. I was hoping to install it on my Toshiba Encore 2 because I only use it to surf the web and One Note for note taking so I figured it wasn't a big deal if it was buggy. I guess I'll be waiting to see if Microsoft releases a version of the Windows 10 TP for devices with Windows 8.1 with Bing. Bummer :(

I miss the start menu from the older build. I do not want my updates through metro. Metro apps can crash and take longer to startup.

Dual-booting Win10 with 8.1. I don't have a secondary PC so that's my safest option

Can I install the Windows 10 preview on an old Acer Aspire netbook running Windows XP. It seems to meet all the hardware requirements. I am not a computer expert by any means but I do understand the concept of preview software and that it may not work properly. I just want to give it a try and maybe learn something. Thanks.

Hi guys, please help, just one important question. If I install this technical preview, can I upgrade to official release without repurchase the license and clean install? Because I remembered that I installed Windows 8 consumer preview on my windows 7 home premium laptop, when the official win 8 came out, there is no upgrade path and I have to repurchase the product.

Windows 10 will be free for all windows 7 and 8.1 users as I understand it.

From Windows 10 technical preview to give to downgrade to old OS...?

will this delete all files on my pc when installed? ive tried phone preview but never on pc. i just wanna make sure that no files will be deleted as if i am having a new pc and has to set up everything again.

It wont delete your files. It should give the option of keeping your files or starting fresh when you install it. If not its for sure keeping your files unless it states otherwise.

Just look at most of these comments, most of these users should'nt be anywhere near a technical preview of WIn.10

When I downloaded the preview I got a 'exe' file, after launching it asked to restart my PC, then it searched for updates and said "I stall Windows Preview through Windows Update" witch I was in,so I clicked "Install" and now its I stalling Win10, alot easier for those folk who don't know much about computers.

Hello, i already have the older preview installed.. do i need to download the iso file too? Or just find the update?

Horrible idea managing updates through metro. How can I get drivers if I cant get into any metro apps? They need to add it back to control panel! Also if I crash "Search" in the task manager because it takes up so much resources. I can't search anything in the start menu...

I installed win.10 on a backup computer I have and I only had one problem. NO AUDIO. The driver shows up and says it's installed properly but no sound. Other than that, it works fine. I'm thinking it's just that my hardware might be to old. I'm running a XFX x58 motherboard with a i7 920 socket 1366 processor.and 8 gb of ram. I'm going to try a spare soundcard I have here and cross my fingers it works.

i already have the 'previous' windows 10 installed. Do i still need to download the iso? Or will it update by itself?

If I already have Windows 10 Technical Preview and am updating through the 'update and recovery' in settings, will I lose any files? Is it still necessary for a backup?

Anyone tried installing on a 8inch touch device? I've got a Dell 8 pro id like to try the preview on.

Hmm. Says how to install but not where to get the installer

I just upgraded. I didn't extract files or something like that.

When I tried to upgrade from windows 8.1 it got stuck after restarting to the black screen with windows logo and when I restarted it forcefully the error message was we couldn't install Windows 10 technical preview with error code
0xC1900101-0x20017

Hi, This Is Hardeep, I'm running Windows 8.1 Pro and Yesterday, I installed Windows 10 Techenical Preview via Windows Update and it was working fine till I shutdown my laptop and it never switched ON i tried many times so i rolledback to Windows 8.1 Pro and Now i downloaded Windows 10 TP ISO and i'm trying to install by Mounting ISO but installation go stuck on 10% or 18% and getting MSG Box "Windows 10 Techenical Perview Installation has failed". Please help to resolve this i have tried mouning ISO saved in C:\ and D:\ and also tried to install from a folder after extracting but everytime same result. Thanks

Try downloading the ISO again. Maybe it is corrupted.

A little help here. I downloaded the ISO file but when I right click I can not find the mount option. I am currently using Windows 8 pro.

Actually I don't like Windows 8.1 that much which I think a lot of users have the same feelings like me. Now I've updated my computer to the Windows 10 technical Preview already. I'd like to give a thumb up for this compared to last one. I also tested several programs including free and a paid one Macgo Windows Blu-ray Player. Works fine!

after installed , does it consequences warranty void ?

I have download win10 preview on my win 7 but each start-up it ask for Microsoft password so I fade up to be online for start-up so I rollback my window to previous version. Now I want to go win 10 preview without again download, is it possible?

Help, I just tried to instal this on my laptop which was running windows 8.1 and it started then got so far through the instal it just stopped, now I get nothing, just a black screen, no mouse cursor no startup absolutly zero is happening, luckily its not my main machine and I backed up everything to an external hard drive 1st but any help or pointers appreciated.

After certificate install there is no change in model no....

Hopefully i have more luck than I did using the esd the leaked abd creating an iso. Tried installing that three times, it got near the end, failed and rolled back ro 9926.

can anyone tell me what are files I have to mount on dvd or thumb drive?? I download the x86 us version from microsoft official site after extracting I got so many files but couldn't find a single file with .iso or .img extension wat to do now?? should I mount that complete folder which I got after extracting to the dvd/usb??? Plzzz suggest me frnds...

Hey, When i mount theiso and run the setup, it gets stuck on "Getting Updates Checking for updates"

No doubt, Windows 7 Professional 64bit is a Pro version of Microsoft, Which has all recommended functions, So you can install it with low specs of your system, As you can see; 1GB Processor, 512mb Ram and 8Gb HDD is required to install Windows 7 Professional, But with these low specs, Your system will not slow, If you're not using any apps, which required high specs.
Microsoft released many new OS, But Still I'm using it and suggest for other to install with its legal license, Which you can buy cheap at <a href="http://products.odosta.com">ODosta Store</a>.
Using Boot into UEFI mode or legacy BIOS-compatibility mode when installing Windows from your USB, DVD, or network location, You'll have full command to use it after having a legal version.
Legal OS for windows or Mac will be full & functional with Microsoft updates and make your data safe and sound. Hope to understand.

pls help me.....mobile insider preview.....crashes.....i reset my phone due to taking too much space of phone storage....after i reset....brings back to old fassion....like single apps for touch,display......and the most is when connecting to WIFI it crashes........restart again.....why restart.....my lumia is awful to look because i had no apps installed....plz fiX WIFI.....

Why there is a critical error message appears and asking for sign out to recover???

can i install windows 10 over windows xp i have an old pc which i am not using but working perfectly. so desided to install windows 10 over it. here is My System details
Windows XP SP2
Pentium DualCore CPU E5300 @ 2.60GHz 2.59GHz
1GB ram
128+(300) video memory
free hdd more than 16GB
32bit

Having problems trying to move forword with win 10 preview stuck in build 9926 because of this error message, 0x80070057 any help would be appreciated!!

i installed it directly to a usb drive trough technical preview and forgot to make a copy of my windows 8.1/ Tablet is chuwi vi 10. Any advice?

Download Windows 10 AIO ISO. And install any of your desired edition of Windows 10.
Windows Central Newsletter
Thank you for signing up to Windows Central. You will receive a verification email shortly.
There was a problem. Please refresh the page and try again.