How Microsoft's mediocre Rewards Program could build up Bing to compete with Google search
Microsoft has a Rewards Program through which it pays you to use its Bing search engine. If you haven't heard of it, you're not alone.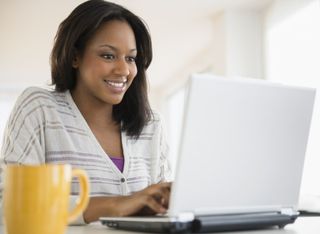 Last year I wrote how Microsoft is paying me (and could pay you) to use Bing. I received feedback from individuals outside of "Microsoft's universe" — non-Microsoft enthusiasts — inquiring if Microsoft's Rewards Program was the real deal. I assured them that it was.
Still, those exchanges highlighted a reality that many Microsoft enthusiasts and perhaps Microsoft itself takes for granted. Not everyone is aware of something simply because it's part of another product. In other words, the marketing strategy of integrating products within other products hoping for an organic promotion of that product isn't always sufficient to create its awareness.
Microsoft's Rewards Program is "hidden behind" a user's Microsoft account on the Bing or MSN home pages. As beautiful and useful as it is with a background image and personalized news suggestions, even as an enthusiast, I rarely visit this Bing home page. If most people are like me, their chances of happening upon Microsoft Rewards is low. Microsoft did bring its Rewards App to iOS and Android in 2014. Still, a more aggressive push of this program that financially compensates people to use Bing could help increase the Rewards Program adoption, the use of Bing and ultimately help Microsoft make more progress in its search engine war with Google.
Wanted: Bing users
Microsoft's recruiting people to its Rewards Program reminds me of iconic 'wanted' posters that describe who someone is looking for and the reward that will be given to those who respond. Microsoft wants Bing users, and its integration in Windows 10, Cortana and other products has helped it progress in the market. Still, Microsoft Rewards is part of this Bing strategy that doesn't seem to reflect the urgency with which Microsoft is pursuing "search" authority against Google. The company isn't "plastering" information of its Reward's Program as prolifically as one would think for a company desperate for Bing users.
Search is a critical part of the modern computing space. It is a core asset used to collect important voice and text data used as the backbone for artificial intelligence (A.I.), natural language processing, bots, machine learning (ML), digital assistants and more. The more people using a search engine the more data the company has and the more competitive its products and services will be that depend on that data.
One would think that Microsoft's aggressive war with Amazon's Alexa, Google's Assistant and other areas where companies are integrating A.I. and ML would compel Microsoft to do all it can to recruit Bing users through Microsoft Rewards. Sadly, consistent with a historically passive marketing approach (with some exceptions) Microsoft seems content with people stumbling across its Rewards Program rather than aggressively pushing it in their path.
I get it. Paying people to use a product isn't ideal, but the stakes are high. And if seen as a valuable marketing investment (because that's what it is) rather than paying people to use Bing, perhaps the necessary resources would be poured into it to build broader awareness and improve engagement. Many companies like Apple and Samsung have astronomical marketing budgets. The questions for Microsoft are: How confident are they in their Reward Programs' ability to convert users to Bing? How valuable are those users and how much is Microsoft willing to invest?
Everyone wants free money
Billionaire entrepreneur Richard Branson said:
Microsoft Rewards is a service that gives people free money for something they do anyway – search. I have yet to meet someone who doesn't want free money. Since Microsoft Rewards' seems to be a product that serves a particular demand Branson's words are an admonishment to Microsoft that it needs to put forth the effort to make everyone aware of it.
Microsoft's efforts should be so aggressive that the only reason people don't use the Rewards Program is that they choose not to — not because they don't know about it. Even then the Reward Program should be so enticing that even the most dedicated Google user looks twice.
Making Microsoft Rewards better
Image 1 of 3
Microsoft is doing a lot to engage users that are already committed to its Microsoft Rewards. The company offers three levels of users that earn benefits such as invites to Microsoft events, discounts on products, exclusive deals and more. Users can engage in "streaks" that require several consecutive days of engagement at the end of which users earn a bonus. These and other program features like "Badges" are great for those that are already onboard, but I have a few suggestions that may help build awareness and convert users to Microsoft's Reward Program.
I use the program to acquire $5 Amazon cards in exchange for 5250 points. I recently cashed in enough points for three cards. It doesn't take long at five points per search to earn the 5250 points required for an Amazon card, but I use Edge (which among mobile and the Bing site is a way to earn points) all the time by choice. So, the path to my goal is transparent and doesn't require the effort to change a behavior dedicated Google users would experience.
For those users, the five points per search may be a painfully slow progression toward a reward while using a tool that is not preferred. Microsoft does offer games and quizzes to expedite point accumulation which is great, and I've used them. But they require dedicated time while one is not focused on a particular task. Microsoft is courting potential converts who just want to search and go, so perhaps increasing the amount of points earned per search from five to ten would be helpful in decreasing the time between activity and reward.
Bing and 'cha-ching'
Image 1 of 5
Following is a list of suggestions that could improve Microsoft Rewards:
Microsoft should add a VIP level for top Reward Point earners who are very engaged. This level should allow users to earn up to 15 points per search.
Microsoft should create an engaging YouTube and social media campaign pushing that companies like Google earn ad revenue when we search, but only Microsoft pays users to search. "Bing and Cha-Ching," as a tagline, though corny, has a ring to it. Microsoft could expand this to a limited awareness-building television campaign to show how serious it is about Bing.
Microsoft should promote the Microsoft Reward sweepstakes winners on social media to encourage others to participate.
Microsoft should promote Microsoft Rewards with influencers who promote alternative income sources as a mild means for passive income.
Microsoft should restore the Refer a Friend compensation for those who refer people to Microsoft Rewards.
These are just a few things that could improve Microsoft Rewards' mindshare.
Go get 'em Microsoft
Microsoft Rewards is a great program that no one knows about. But Microsoft has the capacity to make it mainstream. And it is crucial that it does so.
Converting users to Bing is critical to Microsoft's strategic advantage in A.I. machine learning, natural language processing, IoT, ubiquitous computing and more. Microsoft aggressively making the masses aware that they will get free money to use Bing is a sure fire way to attract users.
Get the Windows Central Newsletter
All the latest news, reviews, and guides for Windows and Xbox diehards.
Jason L Ward is a columnist at Windows Central. He provides unique big picture analysis of the complex world of Microsoft. Jason takes the small clues and gives you an insightful big picture perspective through storytelling that you won't find *anywhere* else. Seriously, this dude thinks outside the box. Follow him on Twitter at @JLTechWord. He's doing the "write" thing!