How Microsoft's mediocre Rewards Program could build up Bing to compete with Google search
By Jason Ward last updated
Microsoft has a Rewards Program through which it pays you to use its Bing search engine. If you haven't heard of it, you're not alone.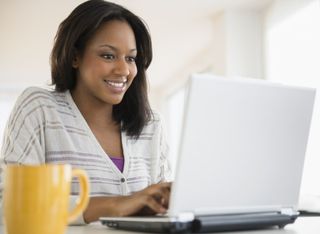 Last year I wrote how Microsoft is paying me (and could pay you) to use Bing. I received feedback from individuals outside of "Microsoft's universe" — non-Microsoft enthusiasts — inquiring if Microsoft's Rewards Program was the real deal. I assured them that it was.
Still, those exchanges highlighted a reality that many Microsoft enthusiasts and perhaps Microsoft itself takes for granted. Not everyone is aware of something simply because it's part of another product. In other words, the marketing strategy of integrating products within other products hoping for an organic promotion of that product isn't always sufficient to create its awareness.
Microsoft's Rewards Program is "hidden behind" a user's Microsoft account on the Bing or MSN home pages. As beautiful and useful as it is with a background image and personalized news suggestions, even as an enthusiast, I rarely visit this Bing home page. If most people are like me, their chances of happening upon Microsoft Rewards is low. Microsoft did bring its Rewards App to iOS and Android in 2014. Still, a more aggressive push of this program that financially compensates people to use Bing could help increase the Rewards Program adoption, the use of Bing and ultimately help Microsoft make more progress in its search engine war with Google.
Wanted: Bing users
Microsoft's recruiting people to its Rewards Program reminds me of iconic 'wanted' posters that describe who someone is looking for and the reward that will be given to those who respond. Microsoft wants Bing users, and its integration in Windows 10, Cortana and other products has helped it progress in the market. Still, Microsoft Rewards is part of this Bing strategy that doesn't seem to reflect the urgency with which Microsoft is pursuing "search" authority against Google. The company isn't "plastering" information of its Reward's Program as prolifically as one would think for a company desperate for Bing users.
Search is a critical part of the modern computing space. It is a core asset used to collect important voice and text data used as the backbone for artificial intelligence (A.I.), natural language processing, bots, machine learning (ML), digital assistants and more. The more people using a search engine the more data the company has and the more competitive its products and services will be that depend on that data.
One would think that Microsoft's aggressive war with Amazon's Alexa, Google's Assistant and other areas where companies are integrating A.I. and ML would compel Microsoft to do all it can to recruit Bing users through Microsoft Rewards. Sadly, consistent with a historically passive marketing approach (with some exceptions) Microsoft seems content with people stumbling across its Rewards Program rather than aggressively pushing it in their path.
I get it. Paying people to use a product isn't ideal, but the stakes are high. And if seen as a valuable marketing investment (because that's what it is) rather than paying people to use Bing, perhaps the necessary resources would be poured into it to build broader awareness and improve engagement. Many companies like Apple and Samsung have astronomical marketing budgets. The questions for Microsoft are: How confident are they in their Reward Programs' ability to convert users to Bing? How valuable are those users and how much is Microsoft willing to invest?
Everyone wants free money
Billionaire entrepreneur Richard Branson said:
Microsoft Rewards is a service that gives people free money for something they do anyway – search. I have yet to meet someone who doesn't want free money. Since Microsoft Rewards' seems to be a product that serves a particular demand Branson's words are an admonishment to Microsoft that it needs to put forth the effort to make everyone aware of it.
Microsoft's efforts should be so aggressive that the only reason people don't use the Rewards Program is that they choose not to — not because they don't know about it. Even then the Reward Program should be so enticing that even the most dedicated Google user looks twice.
Making Microsoft Rewards better
Microsoft is doing a lot to engage users that are already committed to its Microsoft Rewards. The company offers three levels of users that earn benefits such as invites to Microsoft events, discounts on products, exclusive deals and more. Users can engage in "streaks" that require several consecutive days of engagement at the end of which users earn a bonus. These and other program features like "Badges" are great for those that are already onboard, but I have a few suggestions that may help build awareness and convert users to Microsoft's Reward Program.
I use the program to acquire $5 Amazon cards in exchange for 5250 points. I recently cashed in enough points for three cards. It doesn't take long at five points per search to earn the 5250 points required for an Amazon card, but I use Edge (which among mobile and the Bing site is a way to earn points) all the time by choice. So, the path to my goal is transparent and doesn't require the effort to change a behavior dedicated Google users would experience.
For those users, the five points per search may be a painfully slow progression toward a reward while using a tool that is not preferred. Microsoft does offer games and quizzes to expedite point accumulation which is great, and I've used them. But they require dedicated time while one is not focused on a particular task. Microsoft is courting potential converts who just want to search and go, so perhaps increasing the amount of points earned per search from five to ten would be helpful in decreasing the time between activity and reward.
Bing and 'cha-ching'
Following is a list of suggestions that could improve Microsoft Rewards:
Microsoft should add a VIP level for top Reward Point earners who are very engaged. This level should allow users to earn up to 15 points per search.
Microsoft should create an engaging YouTube and social media campaign pushing that companies like Google earn ad revenue when we search, but only Microsoft pays users to search. "Bing and Cha-Ching," as a tagline, though corny, has a ring to it. Microsoft could expand this to a limited awareness-building television campaign to show how serious it is about Bing.
Microsoft should promote the Microsoft Reward sweepstakes winners

(opens in new tab)

on social media to encourage others to participate.
Microsoft should promote Microsoft Rewards with influencers who promote alternative income sources as a mild means for passive income.
Microsoft should restore the Refer a Friend compensation for those who refer people to Microsoft Rewards.
These are just a few things that could improve Microsoft Rewards' mindshare.
Go get 'em Microsoft
Microsoft Rewards is a great program that no one knows about. But Microsoft has the capacity to make it mainstream. And it is crucial that it does so.
Converting users to Bing is critical to Microsoft's strategic advantage in A.I. machine learning, natural language processing, IoT, ubiquitous computing and more. Microsoft aggressively making the masses aware that they will get free money to use Bing is a sure fire way to attract users.
Jason L Ward is a columnist at Windows Central. He provides unique big picture analysis of the complex world of Microsoft. Jason takes the small clues and gives you an insightful big picture perspective through storytelling that you won't find *anywhere* else. Seriously, this dude thinks outside the box. Follow him on Twitter at @JLTechWord. He's doing the "write" thing!
Let's start with opening this to outside the US.

It is in at least Canada as well, but no idea how many other countries.

It's currently available in 21 countries 😉

I have make +12k unredeemable points... I'm out of those 21 countries, sadly.

Not full availability. In Australia I earned points from using Bing, Edge, quizzes and more. In Norway I don't earn points from using Bing or Edge, quizzes are rare and the only real way of accumulating points is if you buy a lot from the MS Store.

And that is a great way.
if I buy just one non HD TV episode I get 11 points just for that🙌

If by greatness you mean mediocrity.

Microsoft is better than Google at everything

So good they have to pay people to use it.

Versus Google taking all your search info and selling it to advertisers and you get nothing?

Lol...damn...you cooked him!

If I get the information I'm looking for, it's the sort of trade I'm willing to accept.
Bing might be good in English, but it's absolutely horrible, and by far the worst search engine I've ever used in minor languages, such as mine.

when you speak English like you do? why do you care about minor languages? In English, in the US Bing sometimes performs better than google and mostly it is doing not too bad. Its never wrong!

Well, you get to search? 🤔

The fact that Google doesn't have to pay people to use their service does not reflect well on services that do have to pay people to use them.

😂😂😂😂... Just entertaining the resident idiot

I would use it for free getting paid is a bonus

It is available in the UK by all accounts.

On the Feedback App just upvoted: "Bing rewards in other countries". BTW also upvoted "Release Cortana in more countries and languages".

It is. And if history taught us one thing, it's that the program would get worse with more users. It's great as it is. It pays enough for a year of Gold and then some every year. More people using it would just reduce the available rewards (it has already gotten worse) and not improve anything. And points are so easy to get, a 15 points per search feature is completely unneeded.

I use Bing instead of Google for a few reasons: 1. Rewards. It's slow, but if I keep grabbing the streak bonuses and everything, I can basically get my Xbox Live Gold paid for every year. Whether the amount of time I spend forcing extra searches and those bonuses justify a $60 savings or not is debatable - hence the good points in this article - but I'm almost there on my first year. 2. The way it displays code results is great. 3. The new Microsoft Search also turns up results from my work account's SharePoint or Teams. This is a significant time savings for me to always search for something from my address bar instead of remembering where I am most likely to find it. 4. Generally speaking I trust Microsoft with my data more than Google. I can't completely get Google out of my life - Android, YouTube, Home/Assistant - but if I have a choice between two otherwise equal products, I'll always take Microsoft.

I use the rewards program and redeem my points for my yearly Xbox Gold membership. It's very easy to collect enough points simply by clicking the daily news updates on the Bing homepage. That's an easy 100+ points per day and in less than 10 mths, I have enough points to cover my Xbox Gold yearly cost. EDIT: I don't know about the US, but here in Canada you get 3 points per search, not 5 as indicated in the article. I wish it was 5 as that would make earning points a lot faster.

In the US, we get 5 pts per search, I also just click through the news updates to earn points.

I wish I could get an email reminder about my streak. There have been a couple times where I've had 20-30 day streaks ended because I forgot to do the daily set on the weekend when I'm least likely to be at my computer. Amazon can email me about their giveaways I never win every day, why can't Microsoft. I also wish if I'm on a 20+ day streak, I get more per search. Sure, I can accumulate a lot, but I'm only passively motivated because I know every six months I'll redeem a few. Also, something I'm going to start doing that is in the fine print. The sweepstakes you can all enter without using your points. You just have to mail in handwritten entries.

Why not just create a daily calendar reminder and configure notifications off of that?

I did that, just it would be better if they did that on behalf of the participants. Maybe more people would recognize it's existence.

I've gotten Cortana notifications about my streak, but it's very inconsistent

You don't need to be at your computer. You can complete your Daily Set on your phone.

Bing already makes Microsoft billions. And is 17% YoY growth Q4 2018. But yeah I agree they should be preaching it from the housetops. Usually trade in my points for either Starbucks or Store $ where I buy books. Free books... free cappuccinos... a way... more visually appealing search site with a beautiful news feed, stunning picture of the day and trivia to boot... as good or better search results as the mighty G... what's not to love?

Microsoft had a great deal around Black Friday where they had 30% off rewards for Microsoft store credit. 7,000 points got you a $10 credit and there wasn't a limit as to how many times you could do it. I got $70 for 49,000 points and used it toward the $430 Battlefield V XBox One X bundle which was already $70 off giving me a combined $140 savings. It was sweet.

I have used MS Rewards for years now, I have accumulated over 267,000 lifetime points and typically spend them on Xbox Live yearly membership (29,000/24,000 points/on sale) . I'm hopeful MS extends this yearly option to Xbox Game Pass, but for now you can only get 1 month at a time which comes to 84,000/63,000 a year. FYI, this is also with Tear 2 discounts. I have advocated MS extend the rewards program to engage/reward more Cortana, Office users and Xbox achievers and anything else under the MS umbrella of services. I think it's a huge benefit and I don't even miss Google search anymore. Bing is (almost) just as good now and well worth it with these incentivizing rewards. I make over half my daily rewards just using the Bing homepage ticker to get my news!

Yep, I'm around that for lifetime and currently have about 167k available. I like to turn them into gift cards but occasionally get a sweepstakes entry. MS recently sent me a free spin to win entry and I won a Harmon Kardon Invoke. My son likes to tell his friends about it so they don't have to spend money on games or in-game stuff/junk (cough, fortnite, cough). He's turned into a lil Bing ambassador lol

It's not hidden. It's on the home page. All you is sign in to MS on any browser.

That's why "hidden behind" is in quotes; its there, but its not aggressively marketed to really build awareness and recruit more users to the program. ;-)

Oh, he's just showing off :P lol.

I use it all the time. I have maxed out my years of Xbox live at 3 years. They have a discount on points right now for Microsoft gift cards and I use that for movies, apps or stuff on the Microsoft store website.

One way to make the Reward Program much more prominent would be to allow direct redeeming of points for a cash discount on ANYTHING ordered direct from Microsoft online. I highlight "anything," because right now there is no way to cash in points for a gift card/store credit and apply that toward Office365.

"324,079 lifetime points" here - and my last redeem batch last week was for $60 (using the 30% discount), claiming 42,000 points I was going to used towards my first office 365 subscription. Then I see I can't apply my balance towards it. This is the 2nd time I cashed in my points for something I couldn't use it on - can't remember what it was last time - and it really ticked me off but there's still nothing like this program so I can't really complain. I agree it should be able to be used for anything they sell. I like it when they carry good Razer peripherals - got the Ornata and Firely from them when on sale. No Razer sales right now, ill hold on to my $60 balance until a Chroma enabled mouse goes on sale.

I haven't had to come out of pocket for the last three Christmas presents, 2 Kindle Fires (1 7" & 1 10") plus a miriad of other things. Oh Yea, it's very real

Jason, now that I use Android I see the Bing home page everyday... Ironic?

I exclusively use Bing because of the rewards, I just click through the news section to get points. Don't really bother doing it on mobile, but i probably should. If Google offered a similar option, i probably would choose them, but would depend on what they offer.

I have over 600k lifetime points. I used to use them mainly for frequent flier miles until that went away. Now Microsoft Rewards pay for my Xbox Live Gold and Hulu subscriptions, Microsoft gift cards (to myself) and a random sweepstakes now and then. Between PC and phone search, bonus points and points from Xbox its hard not to rack them up. Whenever I can, I try to convert friends and family from Google to Bing by extolling the Rewards program.

I have 552,000 I'll be getting to the 600K club soon.

I use Bing for around half my searches. One notices immediately it isn't up to snuff - despite settings for 50 results per page (I'd prefer a 100) it delivers something like 20 on each of the first two pages before giving 50 on the 3rd page. That... is annoying. Want to date frame a search? Bing doesn't give a one year option. Searching for products you wish to buy? A video? Inferior experiences with both. And yet, I persist. Damn but I want to see them get it right. I wish they had as much of a wish to do so.

Everytime my friends ask a question I say "I'll Bing it for the points!" And they absolutely hate me for it.

Yo, people get mad annoyed when i say I'm gonna Bing something and not google

Yeah, when I say people that bing it. I love their reaction!!

Why not just "google it on Bing"?

Ward, that's an Irish name from around County Sligo in the west I think.

Microsoft not marketing properly..... Shock horror, wow that's something new 😨

I've never seen the option for Amazon gift cards. I only see WalMart, Hulu, and Microsoft.

Amazon cards is a perk for long time users. Everyone else is left out of the bag. For instance my cards are cheap 5200 per card but my Dad doesn't have Amazon and pays 6500 for a card. He was never using his perks either.

Been using rewards for awhile, no longer pay for my Xbox live gold...

I've been using it for years using the points for Amazon gift cards for Christmas gifts, to the now extinct Groove Music passes (Hey how about some Spotify points rewards!) now I use them exclusively for free Regal Cinemas movies monthly. Even without rewards I would still use Bing over Google. To me Google seems a step back compared to Bing nowadays. I used to only use Google up until Windows 7 after that it was 50/50 between the two, but in the last few years I can count how many times I have used Google. Points or no points I prefer Bing, but having the points is sweet!

I'm amazed at how many adds are on the top of google searches compared to bing.

To actually make people aware of it, they have to first release it to more countries. It came to India but then they quietly removed it, I don't know why. Anyways, rewards or not I always use bing because believe it or not, it actually gives better results than Google. People just don't realise it because they don't want to even try. I just once thought of using bing and I was shocked to see how better results it gives than Google. After that, I've been using bing for more than a year now and I'm. pretty happy. Rewards or not, I always use bing.

One Thing Missing From this is, It's Still Not available to MOST of the Regions which is really holding it Back.

It's in the UK this year alone.ive had £35 to spend on xbox store

You can also earn reward point on xbox if you download the app. You get points for looking at videos, game trailers and purchasing games, movies too

The one problem with Bing is that it is not as good as google, Not that I use either, I use Duck duck go, that gets it's info from different sources. If people do not use bing from the bing website then they are not going to find out about rewards.

They need to expand the program to updating maps and giving reviews like google does with Google Guides. This might make their maps better.

I have 250,000 life time points. Bought mostly movies.

Jason, Bing Rewards isn't available in just short of 90% of the world's countries, and as far as I've heard, it only really works in the US; all your points and arguments are moot unless this changes...

Microsoft is unable to do smart business decisions. They could destroy Google. Just return all ad revenue minus the amount it takes to sustain Bing to its users. Boom, Google's business model falls apart. Similarly they could've destroyed Steam. Just offer everything minus the money it takes to have the Windows 10 store to the developers. Similarly to what Epic now does. No, gotta take that 30 % cut from a market without any users. They could've gotten WhatsApp for cheap, they could get EA for cheap right now and make Xbox and Game Pass the only service where you can get decent sports games. They bought Skype, did absolutely nothing to make it a viable platform, now that Discord is what Skype could've been they think about buying Discord. And let's not forget they wanted to buy Yahoo for some 40 billion when it was already dead. And they bought Nokia when it was already dead. You got to make big moves to become big. Take losses and make money later, like Amazon, like Google, like Facebook.

except they went through that before where they almost destroyed all competition..

Since I won my Surface Book on Microsoft Rewards and told my friends about it, they've all converted to Bing. I think Microsoft are relying on users to be the marketing in this instance.

So this really true and as a developer when I need help looking up API's or frameworks documentation I always use BING. At the end of the year I have close to 120k points saved up. Team this up with the year end 30% off Microsoft gift card special - I was able to get $150 worth of store credit. Which I applied to the Black Friday special for an XBOX X so I bought one for $250 dollars. You can't beat that.

If it worked in Puerto Rico I would've give it try a try.

I am in Canada! I actually got enough points to redeem $5 at the store! Better than a kick in the a$$ This is a good program - spread the word!!!!! Mr. V

it's great, 2-3 times a year they will discount the points to only 7000 for $10 credit in your Microsoft account.
I basically never have to buy video games

Actually that's a pretty good idea. I think I'm going to skip the Starbucks for a while and start saving up MS Store bucks for Subnautica. One of those games I wouldn't necessarily pay outright for but would love to play for free.

yall crazy if you haven't been doing this... I been doing this for years... I redeem a 5.00 AMAZON gift card about twice a month..., even if you not dedicated to doing it every day.. you can get easily get 1 amazon 5.00 a month.. free money doing what you are doing anyways everyday … this is a NO BRAINER !!!

Yeah, No! it's region restricted, so i gave up on that already. but some time ago i switched to bing completely, to see how "bad" it can be, and have not switched back. Two reasons for that: google's G+ and their aggressive data gathering, and the fact that search results gets me what i want more often than when i use google. Definitely less "iffy" result links. however, people should use whatever they find suits their needs best.

I live in italy and since the rewards arrived in my country i gained only 360 points against my whife that collected 3740 points. I've a Microsoft account since 1996 and i use Bing since 2011. I still make a daily hard use of my wm10, Xbox, Cortana search bar on desktop, Bing, msn, Windows 10 on my Tablet, home desktop and work desktop under the same account , edge is my default browser on tablet, 2 pc's and on Smartphone but no point is rising for me. Contacting Microsoft helpdesk they're unable to explain me the reason, so i think that something still is wrong in Microsoft rewards management. I'm a Little disappointed on this 'cause it's long time that i'm Using Microsoft Services and now that rewards are available in my country i can't get any advantage

I think MSFT is expanding its global footprint. Did you all notice that Surface Go was released to more countries quicker than previous versions of Surface Devices? Is this correct or not? I would think this will also work with MSFT services like Bing, Office 365, teams etc. I think they have done more to secure its info systems and remain compliant with country-specific info privacy laws etc. Maybe I don't know what I am talking about.

I have been using Bing and have accumulated some points but I stopped since I cannot enjoy the rewards. It only applies to people in the USA

Microsoft rewards is telling me I've won several badges. I have no idea what these are for, or what I can do with them. I've given up researching this, as Microsoft does not seem willing to tell me. I guess I'll just forget about badges.

I was a member for a few years, and while I knew I was getting points, I didn't know how many. I think when I realized I had something, I had almost 300,000 points. That got me a $70 wireless keyboard/mouse combo, and I still had almost 100,000 points. Later on, I used most of my remaining points to get my sister a slightly cheaper wireless keyboard/mouse combo, value was around $50. I still used Bing on a constant basis, and I get emails from MSN letting me get, say, 100 points for just clicking on link on the rewards page. You can, if you want, just go exploring with bing for an hour or so, letting your search results take you to more search results. In the end, it may take a while to get a decent amount of points, but, in the meantime, since you're already doing bing searches on a daily basis, why not surprise yourself after a while, and check to see how many points you have, and then, what you can get with them. Oh, and you can actually donate to charities, too, if you so desire.
Windows Central Newsletter
Get the best of Windows Central in in your inbox, every day!
Thank you for signing up to Windows Central. You will receive a verification email shortly.
There was a problem. Please refresh the page and try again.