How to recall a sent email message in Outlook
Microsoft lets you recall, or 'unsend,' email messages sent using Outlook 2016 for Windows — if you meet a very specific set of requirements.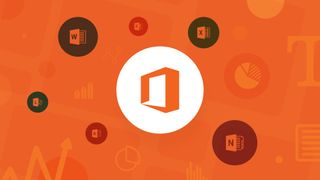 We've all been there. You had a bad day… maybe a bad week (or year). You couldn't take it anymore. Maybe you had one too many bottles of... soda and then fired off a nasty message to your boss or to a customer. Maybe you just forgot to include an important attachment or didn't run a spell check, and your message was riddled with elementary-school grammar errors.
Whatever the reason, you need to recall an email message you sent using Outlook. Unfortunately, unlike some other common mail clients that make it very simple to quickly "unsend" or "undo" sent email messages, such as Gmail, the process is a bit more complicated in Outlook. However, it's not impossible to recall a sent email using Outlook, at least not if you fit can check the following boxes:
You use Outlook 2016 for Windows. (There is currently no message recall feature available in Outlook for Mac

(opens in new tab)

.)
Your Outlook mail account is connected to a Microsoft Exchange Server.
The message you want to recall was sent to someone in your organization who is also using Outlook and is also connected to Exchange.
The recipient has not read the message you want to recall.
In other words, not everyone who uses Outlook for email can recall sent messages. If you fit all of the above requirements, here's how to unsend a message.
How to recall an Outlook email message
In Outlook's Home tab, click Sent Items in the vertical column along the program's left side.
Click to open the message you want to recall. (You must actually open the message to recall it. Highlighting the message isn't enough.)
The sent message will open in Outlook's Message tab. From there, navigate to the Move section of that tab and click Actions.
Click Recall this message.

The following popup box provides two options: Delete unread copies of this message and Delete unread copies and replace with new message.
You can also check the box for Tell me if recall succeeds or fails for each recipient if you want details on the success or failure of your recall attempt.
If you only want to delete the sent message and don't wish to send a replacement, fill in the circle next to Delete unread copies of this message and hit OK.
If you want to both recall the sent message and send another replacement message, fill in the circle next to Delete unread copies and replace with new message and hit OK.

A new message window appears containing the text from the message you want to recall and resend. You should make any desired changes to the email body and then hit Send.
Note: This system isn't flawless and depending on the recipient's specific Outlook settings, and whether or not they read the original message or the replacement message first, your recall may not always be successful. But it's worth a try, right?
Some mail clients, such as Gmail, don't necessarily support Outlook's recall message, but you can still use the feature to send requests. Honestly, that might be even more insulting…
For more Outlook and Office 365 how-tos and tutorials, read:
Microsoft Office 101: Help, how-tos and tutorials
Windows Central Newsletter
Get the best of Windows Central in your inbox, every day!
Al Sacco is content director of Future PLC's Mobile Technology Vertical, which includes AndroidCentral.com, iMore.com and WindowsCentral.com. He is a veteran reporter, writer, reviewer and editor who has professionally covered and evaluated IT and mobile technology, and countless associated gadgets and accessories, for more than a decade. You can keep up with Al on Twitter and Instagram.
This is an easy feature on gmail why do we need specific requirements for this on outlook?

Gmail can't even tell you if an address doesn't exist.
Recall will surely be beyond google's comprehension.

Nice joke. Ahahaaaa, you cannot recall a message.

Yep! It exists and it works !

It exists but won't work if I don't approve your recall.
Even if I allow you to recall, I can still read the message behind the prompt.

Ding ding ding! Winner! This "feature" is totally worthless as it notifies the recipient that you want to recall the message! I don't know about you, but if I get that notification; imma read dat message!

What you do is you drag the little window that asks you for permission, read the message behind it and then click allow

Was just going to say the same. Too bad it's not available on the consumer side

Only if you don't meet the requirements stated at the beginning of the article. If you do meet them, it recalls and removes (or replaces) the message with no visibility to the recipient.

That's not true if you meet the conditions stated in the artcile. The notice you describe is given in the other cases, when you don't meet the requirements.

Not true. I use it in my organization (Outlook 2016 is not required, previous Windows version also support this), usually if I send a message before I finished it (by a mistake) or I was going to add an attachment and I forgot. If the originally sent message had not been read by a recipient, it gets recalled (however I notice a freeze if someone's recalling their message while I'm using Outlook). There is no "approval".

WC is actually Windows 10 Central with a bit of android and ios.
They won't mention Win8/Office 2013 and prior

Guys! Nice article but good joke anyway! This feature exists since always! I work for a international company and we have this since I work there on exactly these requirements. I had it at that time on Outlook 2003. Honestly, that's not "fake news" as a certain president would say ;) but it's more a "old news" :)

Agreed this has been around for awhile need a bit more research on this article.

It's NOT news. WC makes tips all the time with things people who dont know might want to know.

This is How-To or guide article though not news.

This is nothing new. I had this ability on my work PCs for years for emails sent within my organization. It doesn't work for me at home since I use a verion.net POP3 account as my main email account. Maybe it would work if I am using my msn.com account and am sending to another outlook.com user, but I almost never do that.

I can't recall when this recall function really works as it should be.

OMG people. I guess you guys cant read or know about WC. Windows Central posts TIPS about things all the time. It's not always new.
If you read the article IN THE FIRST PARAGRAPH it says "there are clients with an easy 'undo' or 'unsend' button but its still possible on outlook client."
Jeez people

Isn't this a timely message this with all of MS online email accounts eg Hotmail, Live etc now running through an online exchange. Does it mean that these online accounts may be able to recall messages gone through those accounts now that they are not using pop or IMAP type mail servers?

Except 90% of the time it doesn't work. I sent out a work email at 8 pm (nobody else was even online). Tried to recall it only two of the 18 people in the email were successfully recalled. None of those people were at work or online to read the mail. All of them use outlook.