How to save your money buying a refurbished laptop
You could save a bundle buying a refurbished laptop. But there are some things to consider when you do.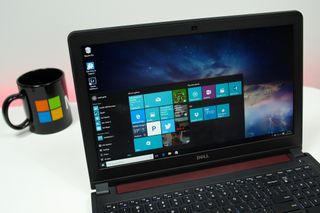 Purchasing a refurbished unit could help you save some serious money over buying a brand new laptop. There are good things and bad things about this option — the cost benefits are offset by the fact that you're not getting a new laptop.
You might not get the latest model, the history of your particular laptop isn't totally known and you may not get as long or comprehensive of a warranty (if you get one at all).
Nowadays there are a lot of places to buy refurbished tech, often even directly from the manufacturers themselves. I bought a refurbished laptop from the Dell Outlet, and couldn't be happier with it, so there's definitely a lot of good in considering it.
Refurbished or used?
Laptops for refurbishment can come from any number of places, not all necessarily faulty units that were returned. A customer who returned a new laptop because they didn't want it anymore, for example, would have to be sold on as a refurbished unit.
To be certified as refurbished by a manufacturer or third-party, a laptop will have to undergo a number of stages as outlined by Laptop Mag:
A used laptop will just come as ended whatever its previous life was. A refurb will have the major components checked and faulty ones replaced. It'll also have a clean install of the operating system on it, as Microsoft allows licensed refurbishers to put a new Windows license on the machine.
Where to buy a refurbished laptop
There are a number of places to purchase a refurbished laptop, including the original manufacturer. I mentioned already the Dell Outlet (opens in new tab), and if you're looking to buy from Dell this is a great place to start. From the company's UK Outlet store I saved £300 on the base price of an Inspiron 15 7559 for a laptop that looked, to my eyes anyway, as good as new.
Besides manufacturers, Amazon (opens in new tab) is another great place to shop; it has a dedicated section for certified refurbished technology. Generally, speaking if you're buying from a big name you should be OK.
Again, from Laptop Mag:
You take a little more risk buying from sources you're less familiar with, but there are lots of good ones out there. eBay is still one of the best places to find refurbished hardware, for example. It's important when you're buying to check the small print, see what warranty you get and what the returns policy is.
You should always look to get some warranty when buying refurbished hardware, and at the bare minimum, you want a year. If it's less than that or there's no warranty at all, walk away. Dell Outlet, for instance, offers a full one-year warranty on all hardware it sells.
Trade-offs
The trade-offs with buying refurbished are that you're never usually going to get the latest and greatest model. And with that you lose out on any improvements to overall performance and battery life, for one. Newer versions are almost always better, but if you're making a good saving it might be a tradeoff you're willing to make.
You may also have to put up with a lesser warranty, and in some cases, visual defects on the laptop such as small scratches or chips to the body.
As good as refurbished laptops can be, it's important to remember that they're not new, no matter how much has been done to them. You have to balance the savings you're making against the individual product you're buying.
Your tips
If you've spent your own money on a refurbished laptop before and have some words of wisdom to share, be sure to drop them into the comments below!
Windows Central Newsletter
Get the best of Windows Central in your inbox, every day!
Managing Editor - Tech, Reviews
Richard Devine is a Managing Editor at Windows Central with over a decade of experience. A former Project Manager and long-term tech addict, he joined Mobile Nations in 2011 and has been found on Android Central and iMore as well as Windows Central. Currently, you'll find him steering the site's coverage of all manner of PC hardware and reviews. Find him on Mastodon at mstdn.social/@richdevine
I'll say yes from personal experience. I have a Dell Latitude 7350 w/8GB of RAM, a 1TB SSD, and LTE. Paid $600 for it a about 2 years ago. Now you can get them for just over $300. Granted, without the 1TB and LTE as I added those. Still, it's a very capable tablet I actually use for work and runs Windows 10 Pro. The M.2 slts for LTE/WiFi/SSD makes it very expandable. Upgrades are easy, back panel pops off. A modern tablet/2-in-1 of similiar specs would probably cost close to $2k. They might have a better CPU in the newer ones, but for what tablets/2-in-1s are used for, the Intel Core M-5Y70 is more than enough.

The Dell Outlet is awesome. I got my system there with a 3-year Pro (accidental damage and next-day) warranty, for less than buying it refurbished on Groupon or used on ebay. They give these systems a full like-new refurbishment treatment, so I will definitely look to them again when the time comes. However, not all sources are like this. You need to do your research and make sure you get a proper warranty when going with them. As you mention in your article, the only thing you sacrifice is getting the newest tech with your purchase.

Same processor in my dell 2 in 1 and it's great. I dont find any sluggishness at all!

I ones bought a refurbished Nexus 7 2nd gen tablet. No issues, like new.

I only recommend buying a refurb laptop/tablet/phone if you are comfortable completely wiping the device and reinstalling the operating system. I'm not trusting that people doing the refurbishing haven't pre-installed any surprises.

Even if it's from a manufacturer?

Even more if it's from a manufacturer. Buy a computer from Lenovo /Hp and see how much junk they preinstalling.

Even more if it's from a manufacturer. Buy a computer from Lenovo or any other big manufacturer and see how much junk they preinstalling.

i always reinstall the OS even on new PCs

I buy lots of refurbs from Dell, same warranty as new at a much better price. I still have two of the first gen XPS 13 laptops I bought as refurbs. One core i5 and one i7. Both are still running. The i7 motherboard died less than a week after I revieved it but Dell replaced it and it is still running today although it tends to over heat. The i5 has been perfect since day one and it has traveled to multiple countries with me. One corner is bent where I dropped it but it still runs like a champ. Battery life on the i5 is still good, but on the i7 it is rather short. YMMV.

I definitely recommend Dell Outlet! Keep an eye on their Twitter account too as they're always posting further discounts. I saved £700 (vs the price of buying new) on a maxed out Dell XPS 15 (9560) last week!

My current laptop is a refurbished "Acer Aspire V Nitro Black Edition" and I was able to pick up the previous year's version from Newegg for about 30% less than buying the same one new. You just have to be careful because when I go the first one, I found that the side where the USB ports are was bashed in and I had to send it back and get another one. But I've been very pleased with the replacement.

Expert tip: Buy an old laptop, any Core i5 with 4GB is fine. Upgrade the mechanical HDD to a fast SSD by cloning it or if you bought a laptop with UEFI, just download Windows 10 64bit using Media Creation Tool onto a USB stick and Win10 will recognise the Win 7 or 8 license as valid and install without asking for license key. You now have a laptop that runs as fast as a new laptop in terms of Windows responsiveness. You'd probably only spend US$300-400.