Here's how you can buy Windows 10 for your PC now that the free upgrade is over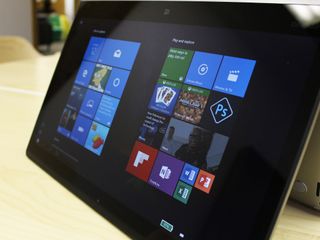 It's July 30. For many Windows 7 and 8.1 PC and tablet owners, it's also the first day that the free one year offer to upgrade their OS to Windows 10 is no longer available. The only exception is if you are using a PC that needs assistive technologies; if that's the case, Microsoft has extended the free Windows 10 upgrade offer for an undetermined amount of time.
However, if you really want to get Windows 10 installed on your PC, you still have the option to purchase the OS. Be warned; it's going to be a rather pricey decision if you go that route.
Windows 10 Home
This option, which is priced at $119.99, is the most basic version of Windows 10 on the PC that you can buy. It has most of its features, including the new Start menu, the Windows Store where you can download and/or purchase apps directly, access to the Cortana digital assistant and more. In just three days, on August 2, Microsoft will begin rolling out the Windows 10 Anniversary Update. This free upgrade will add a bunch of new features and improvements to the OS.
Check out our Windows 10 Anniversary Update Review
The Microsoft Store site sells Windows 10 Home as either a download or you can have the OS shipped to you inside a USB Flash drive.
Windows 10 Pro
Most people at home will be fine with using Windows 10 Home, but if you are working from home, or operating a small business, then you might want to look into getting Windows 10 Pro. The $199.99 version has all of the features of Windows 10 Home, but the Pro SKU has some extra BitLock encryption options to make your PC that much safter. There's also the option to sign in to your PC while you are traveling with the Remote Desktop feature, and you can even run Hyper-V so you can run more than one version of Windows 10 on your PC at the same time.
Again, Windows 10 Pro is going to get the free Windows 10 Anniversary Update, and Microsoft also sells the OS as a download or via a shipped USB Flash drive.
Buy a new Windows 10 PC
For many of us with older desktops, laptops or tablets, the easiest way to get Windows 10 is simply to buy an all-new device with the OS already installed. Of course, you could get a new Surface Pro 4 or Surface Book from Microsoft but there are also a ton of other third-party OEMs that sell pretty much every kind of form-factor you could want.
Get the Windows Central Newsletter
All the latest news, reviews, and guides for Windows and Xbox diehards.