Here's how you can buy Windows 10 for your PC now that the free upgrade is over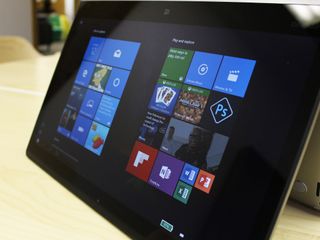 It's July 30. For many Windows 7 and 8.1 PC and tablet owners, it's also the first day that the free one year offer to upgrade their OS to Windows 10 is no longer available. The only exception is if you are using a PC that needs assistive technologies; if that's the case, Microsoft has extended the free Windows 10 upgrade offer for an undetermined amount of time.
However, if you really want to get Windows 10 installed on your PC, you still have the option to purchase the OS. Be warned; it's going to be a rather pricey decision if you go that route.
Windows 10 Home
This option, which is priced at $119.99 (opens in new tab), is the most basic version of Windows 10 on the PC that you can buy. It has most of its features, including the new Start menu, the Windows Store where you can download and/or purchase apps directly, access to the Cortana digital assistant and more. In just three days, on August 2, Microsoft will begin rolling out the Windows 10 Anniversary Update. This free upgrade will add a bunch of new features and improvements to the OS.
Check out our Windows 10 Anniversary Update Review
The Microsoft Store site sells Windows 10 Home as either a download or you can have the OS shipped to you inside a USB Flash drive.
See at Microsoft Store (opens in new tab)
Windows 10 Pro
Most people at home will be fine with using Windows 10 Home, but if you are working from home, or operating a small business, then you might want to look into getting Windows 10 Pro. The $199.99 (opens in new tab) version has all of the features of Windows 10 Home, but the Pro SKU has some extra BitLock encryption options to make your PC that much safter. There's also the option to sign in to your PC while you are traveling with the Remote Desktop feature, and you can even run Hyper-V so you can run more than one version of Windows 10 on your PC at the same time.
Again, Windows 10 Pro is going to get the free Windows 10 Anniversary Update, and Microsoft also sells the OS as a download or via a shipped USB Flash drive.
See at Microsoft Store (opens in new tab)
Buy a new Windows 10 PC
For many of us with older desktops, laptops or tablets, the easiest way to get Windows 10 is simply to buy an all-new device with the OS already installed. Of course, you could get a new Surface Pro 4 or Surface Book from Microsoft but there are also a ton of other third-party OEMs that sell pretty much every kind of form-factor you could want.
See at Microsoft Store (opens in new tab)
Windows Central Newsletter
Get the best of Windows Central in your inbox, every day!
It's still a complete stroke when you put it against OS X, there's just no way to justify that kind of pricing these days. Office 365? Certainly. Great value for money. Onedrive? Less so since they stroked long term users out of their promised storage. But the base OS? After giving it away free for a year and doing so much badgering to upgrade, to now charge for the same jump I think is a disgrace, and a really bad move. If they had the other "versions" remotely near prime time then ok, but xBox is nowhere and WM10 is a farce, its two ******* years out. Just my thoughts as a former programmer, and current business owner.

Windows 10 was not given away for free. People paid for Windows 7/8 that was given 'upgrade'.

The upgrade to W10 was free, people had ALREADY paid for Win 7/8, as you pointed out. Now people who didn't want to upgrade yet now have to pay AGAIN or face reduced support, apps and no UWP support. Stay classy MICROSOFT. Yet to get the full "experience" they basically have to. Imagine if I owned an Xbox One, a Lumia 930 and a Windows 7 PC, because I have lgacy software that runs best on it. In order to get ANY level of synergy I have to now upgrade and pay for it. NO genuine option.

You had a YEAR to upgrade for free. Why didn't you? I hold no sympothy for those who are complaining now about having to pay to upgrade. It wasn't a standard that it was free and then they took it away, it was a gift to give it away for free for a limited ammount of time. It's not their fault you decided to wait until it was over to complain. Also, the pricing model has bene known for awhile now, and is the same prices Windows 7 was when it first came out.

People have been complaing for the past year about the pesky notification to upgrade. Now that the free upgrade offer ended, they're complaining again!
People will always complain for nothing

Yea I called it; though that's not a very tough bet =)

@RohanRonQM I've been wanting this free thing to be over like 11 months ago! Now I can use my compter without fear that one morning I'll wake up and my MEDIA CENTER is gone! Damn! That thing is beautiful!!!!! And AWESOME!!!! There is NOTHING in Windows 10 that can compete.

I got media center in Windows 10. Remember the Windows central article?

@William Stovall Hahahaha! This makes me laugh... :) You haven't really tried to use that process did you? And have a full functioning Media Center. smdh

Actually if you continuously upgrade your computer from Windows Vista to 7 to 8 to 8.1 to 10, you will still have Windows Media Centre It is full functioning and works like a charm

@Whodaboss
Every time i turn on my TV, Media Center 8.1 gives me a premium Windows hello.
AWESOME SOFTWARE.

In it's time, nothing could beat WMC. However as time passed, Kodi (XBMC) came to be a massive player and now it beats the **** out of WMC. No more messing around with codecs, it has full support for subtitles, audio tracks, 3D you name it. Things that, IMHO, required tons of tweaking and tinkering in WMC. The only tinkering I had to do with Kodi is to get my WMC remote to work with it and there are brilliant tuts for that. No more WMC to go back to for me. And Kodi runs fabulously in Win10!

I just wish Kodi did live TV as well as WMC. Having used WMC for about 12 years, I've learned to love how reliable and straightforward it is. I tried Kodi about 18 months ago when I learnt about the removal of WMC. It kept crashing and was quite slow changing channels. Maybe in that time it has improved.

I hated Kodi. The interface and navigation is terrible and it doesn't do DVR. The new DVR from HDHomeRun is looking really good so far. Good enough that I was able to leave WMC behind. XBox One app is supposedly on the way too...

I found a program called DVB Viewer that is also a much better medai experience than WMC. I have not found any format it wont play as yet. Very few people seem to have heard of it but its well worth a look.

Re: aka RohanRonQM,
"For the "pasty" year."
Hilarious!

people should have taken the upgrade for free, then rolled back to their old OS , then they own the copy of win 10.
so now they can install it when they're ready.

Dude, you still want WIndows 10 for free or do you just want something to complain about? Join the insider program and install the latest build... free for life to insiders so long as you are at a minimum on the release preview ring.

Didn't work for me on a test machine that I have. I had an old version and it expired and there was no way to update it.

Start here: https://insider.windows.com/ You can pull the latest ISO using the the media creation tool.

All of what you say is true. My question is, did you not know until this week about the upgrade? And how do you mean those that did not upgrade will get reduced support? Technical support from Microsoft, developers or both?


Of course I knew about the upgrade, it does not MEAN I wanted to upgrade. Be that for legacy compatibilty, be that for fear of a new OS (I'm putting myself in other shoes here) but still valid. The entire UWP strategy is dependent upon ALL PARTIES being on the same (W10=UWP) platform. There is your reduced everything. Every app and service going forwards is basically W10 or bust.

Right about UWP but wrong about the "all parties" part. UWP is only for those on Windows 10. Those that are still running Windows 7,8, things stay as they were before. Some people simply could not make the leap. Nothing really motivates people except for the "free" window but for some "free" wasn't enough. So life moves on. They move to a different beat anyway so let em pay full price.


So, you don't want them to make UWP apps now..How much will you complain!!!

It would help to know what you're on about. Do they not use punctuation where you're from?

Is it an English class!!!

When in elementary school, teachers instruct communication standards. Those standards should be reflected in your prose. But no worries. You may not need it but punctuation helps me understand comments like "So, you don't want them to make UWP apps now..How much will you complain!!!"

Ohh stop it. You are making a joke of yourself now.

People that didn't upgrade have probarbly not read the instructions correctly. It was free to upgrade. After installation you could easily revert back to 7 (or 8) and still keep your W10 license for future use. There was no reason NOT to upgrade (and undo that install) in order to get your license.

Correct, or do as I did - keep the W7 or W8 installations as-is, and just use the applicable license keys to do standalone installations on either the same PC with a different HDD or partition, or on a separate PC entirely. Then you can keep running W7 or W8 exactly the same way, and switch into W10 whenever the mood takes you. I'm a programmer and have too many things setup exactly how I want on my W7 & W8 installs and can't afford the downtime to completely switch over to W10 right now. I have plenty of spare drives, so I've got a few different versions of W10 across 2 different PC's (not including the other desktops, laptops, and tablets that I fully upgraded already).

You had 365 days to do it. But you didn't and now you blame Microsoft. Are you specialized in this?

I don't get it either tushar. Talk about legacy apps but not interested in testing the legacy software to know if it will work or not. Then when the period expires to get updated for free, its all the fault of Microsoft. He can still upgrade, just an old school type upgrade. Cha Ching!

At what point do you draw the line when you pay for software? If I paid for say Windows 95, does that entitle me to every OS released by MS (including W10) assuming my hardware can handle it? W10 was given for free. It's a different OS from 7/8 which cost possibly thousands of hours in development to reach this point.

Certainly not. But at no point in the past did MICROSOFT attempt to railroad me towards a One Windows strategy. I bought an upgrade to Windows on a more or less 4 year cosumer cycle. But I received a good level of support for all previous iterations prior to that upgrade (e.g. People who liked XP but hated Vista, people who liked 7 but balked at the changed to 8/8.1). They were all treated equal. I could safely stay on the previous iteration and weigh it up, safe in the knowledge I would have full functionality within the Windows Ecosystem. Now if you're not on 10 you're **** out of luck. Think RT, Surface 1/2 users, Anyone who bought a phone in the first there years of Win 7/8 mobile. 1020 Users, anyone stupid enough to buy a 950 before the cycle repeats with the "new kernel/tech" inside the supposed Surface Phone. I draw the line of software relative to my other choices. If Apple are charging £150 more than a Surface Pro for a MacBooK Pro but giving me at least five years of free iLife and iWork and OS X upgrades, I would consider that money saved. Big time. Verus this ****? Come on ffs.

Calm down. Nobody is forcing you. And I don't think Microsoft would want everyone to be using Windows. That would look like the Equilibrium movie. So if you want to give the Apple or Android ecosystem a try, none of us will be offended. Posted via the Windows Central App for Android

Actually a lot of people here would be offended, I have no idea why, but they always seem so butt hurt when someone talks about another OS.

Try to go to the other camp's fan sites and talk about Windows. You will be skinned alive.

Lol I see.... But I there's no reason for me to do that. I'm excited about windows, so I wouldn't have time to go to another ecosystem camp. Posted via the Windows Central App for Android

and you seem to care about what a lot of people would think..you are probably the most selfless person I have ever seen..

But I mean, everyone has the power to choose. I don't see why anyone should go to another ecosystem camp and complain. Posted via the Windows Central App for Android

Watch out sacramanga, Them is flame words here! ha ha...I agree with you 100% however. I bought into the Windows ecosystem 100% two times over for me and my wife! got screwed when we bought our RT systems. Got screwed again, when we bought our 1020s, and we are not getting screwed my MicroSHAFT anymore. Apple gives true value over life of ownership compared to Ms where they toss their customers to the curb like yesterdays trash. Love the fact of the fanboy'ism here. They are getting worked over and don't even see it.

I absolutely cannot wait until you buy Apple hardware and they drop support for the latest OS upgrade based on the year (not the power) of your hardware. There are countless iPhone users who can't take advantage of the latest apps because of an iOS upgrade they couldn't do. There are countless 1st and 2nd gen iPad users that cannot take advantage of modern apps because their platform is too old. There are $6000 or more Mac Pro towers that run hardware that is phenomenal even by today's standards that cannot run anything past OS 10.7.5 without hacking them because Apple decided that it was time to drop support to force them to upgrade based solely on a date code. Also, they don't support near as many hardware configurations as MS. My husband runs as his main computer one of those towers that had to be hacked to run El Capitain. Funny you mentioned RT and your 1020 (both of which have very weak hardware) because you are signing up for the exact same thing but worse because you'll pay far more money and be a slave to when Apple decides you can or cannot upgrade and, unlike Windows, it will not matter that your hardware is powerful enough.

My cousin was complaining that iOS 9 is very slow on his iPhone 5. Before that, I used to think iPhones work flawlessly even after OS upgrade, since so many people bet on it..

OS upgrades since Windows ME/2000 has been free for MSDN subscribers, and MS Dreamspark members.

Exactly, you paid for windows 10 with all your data they took from you!

So how is this different from any other Windows upgrade?

Just an FYI... OS X (soon to be macOS) isn't a free operating system either, the cost of it is simply factored into the price of the Mac you're buying. Kind of like how most consumers don't know the price of Windows, because the cost of that is also factored into the price of whatever PC you're buying. And while I'm sorry that your experience has offered, but Windows 10 is widely considered to be a solid OS. The two biggest controversies I know about it aren't really that the OS itself is bad, as much as people's fears of Microsoft spying on them and the very aggressive upgrade campaign.

All software development is usually factored in. But instead of asking for a Windows 10 fee as of today, on top of Office and Onedrive fees, you get OS X, and iLife and the iWork suites for free, for at the very least (given current hadware cycles) 8 years.That's a pretty decent deal mate. Plus Apple's hardware IS better.

iLife and iWork compared to Office, bwahahahhaahahhahahhahahahhahahahahahahah! Go home, you're not drunk, you're insane. I've yet to pay a penny for my Onedrive. Hardware is better? How so? Do they get special intel chips? Special RAM? Special SSDs?

Stop being a complete tube. You will pay for Onedrive, that's a cert. Walk onto the street with Apple harware and ANY other computer and ask how it's better. Jesus H Christ. Yes, because nobody copied the MacBook Air, or the Pro, or the iPhone. They have the synergy of hardware and software that Microsoft only get with the Surface Pro 3+ line. On every product. Have you used an Apple computer? Because I make an awful lot of money selling people Apple hardware that runs Windows, so they must prefer the hardware.

Oh, you mean because it looks better It's better hardware?

Psst, don't judge by its design. The design can be deceptive enough ;)

Re: aka KimRM,
May I ask, who are you talking to? What are you saying? What are you saying, looks better, and you claiming is better hardware? The new Dell laptops or the new Lenovo?
From my Windows Central app for Windows.
Best Wishes

I have OneDrive, and I don't have to pay any penny just for a bunch of storage they gave to me. Now, I have about 33GB of storage right there, and will be just 8GB if I don't reserve the OneDrive storage retainment. About Windows 10, I ask you (again, maybe): why didn't you upgrade to Windows 10 when it was being given away for FREE to all Windows 7/8.1 users (including you)? I had tried Apple's machines, but it's not worth a price when it comes to comparison between the same hardware, and the same OS. I bet that Windows 10 can start much faster than macOS.

That's a point of View.
Other could be that people who buys Apple hardware doesn't like Apple software, so, your point is not valid.

Why don't you tell us how its better..Why would anyone go to the street asking anyone since you are here and YOU MAKE AN AWFUL LOT OF MONEY SELLING APPLE HARDWARE.

Yet another FYI... Microsoft has had free versions of their core Office apps (Word, Excel, PowerPoint) available for free for quite some time. Not as full featured, obviously, but it's there. Not to mention the very well featured Open Office Suite for those who don't wanna purchase Office/Office 365. And in my experience, even many Apple faithful aren't so fond of the iWork suite. If it works for you, that's awesome. But as far as I can tell, most Mac users looking for a free option still go for Open Office. Google Docs is also catching on these days (Though I personally can't stand Google Docs). And Microsoft is changing pace and strategy here. For at least the immediate future, it seems all updates to Windows 10 will be free to the end-user, similar to how things work with OS X/macOS over in the Apple encampment. And even then, Apple charged for updates up until just a few years ago. And I agree Apple has some really nice, very high quality hardware. Not to mention some fantastic customer support. But there's also great hardware made by many Windows partners (The Dell XPS 13, I want it so bad). You have options. Sure, most people don't treat themselves to (Or simply can't afford) the nice hardware and instead opt for the cheaper options. Which is why it irks me when people try to compared a $400 bulky Windows budget-friendly laptop to a $1000+ MacBook Air. Completely different categories, completely different leagues. It's not fair to compare the two. Also, Windows 7 users also got the free upgrade to Windows 10. Windows 7 launched Oct. 22, 2009 to the masses, the free upgrade was available until yesterday. Theoretically there could be some users out there who've had their machine for 6 years, fast approaching 7, and still are eligible for the Anniversary Update at no extra charge (If they updated in time). Pretty solid deal to me, very comparable to what Apple has going on. Both companies have their own strengths and weaknesses. To quote a crappy prequel, "Only Siths deal in absolutes," so I must disagree with the position you're taking that seems to be that Apple is somehow objectively "better" than Microsoft. Neither is in any sense "better" than the other in an objective way (I mean, I guess profits and market value is pretty objective, but that's about it). Both make great products, both companies are doing pretty well. For the lay-consumer: There is no Microsoft or Apple is "better," only what works best for that individual consumer based on their needs, tastes, budget, etc. Maybe that's Apple products, maybe that's Microsoft, maybe it's somewhere in between. But to say with certainty that Apple or Microsoft is inherently "better" seems kind of foolish to me.

Honesty, those prequels weren't that crappy! I really loved watching them as a kid (I am I huge sci-fi, and in particularly Star Wars/Star Trek fan, for as long as I can remember) Those of us that didn't grow up with the original trilogy (and didn't have unrealistic nostalgic expectations) where totally fine with the prequels (they brought depth en history to the SW universe for the masses). Really watch the originals again, they aren't that much better. Posted via the Windows Central App for Android

So eloquently put SwimSwim.

Neither Apple hardware nor software are better at anything anymore. These are hard facts backed by millions of IT pros that know those days are long gone. There is no way a y edition of OSx compares in any department to windows 10. In terms of hardware most $1500 PC systems blow todays Mac out of the water now. ICloud pales in comparison to Microsoft's Industry leading cloud.

The nail in Apple's advantage was switching to the Core processors, their RISC chips owned the competition back in the day, now it's the same thing. Their desktops are still pretty incredible though.

The Apple OS is just a reskinned Unix box. They couldn't even invent their own kernel. The Risc chips were exactly what IBM was using in their aix PCs. They were fairly limited in their processing.

But iWork and iLife suck. Of course It's given away for free.

The correct response to your complaint is that Microsoft has a different business model than Apple. They aren't the hardware sellers (in most cases)... just the software. So of course Apple will give you the OS for free when you buy one of their $2500 PCs. There's a lot of fat margin in there for them to work with. Why you think that translates to the $400 Windows machines that people bought from companies other than Microsoft is beyond me. Microsoft received, what... maybe $40 out of that for the OS? And then they're supposed to provide OS updates for free forever? They gave everyone an entire year to get on board. They made sure everyone damn well knew it. If you didn't jump, that's too damn bad...

I agree with the price, but wait, what? Winfows, stroke, mac os? What:))). That system comes from the 80's man!!! Is RETARDED. I rather use a privecy invasiv free ubuntu. Those crapple guys need to really step up their game when comes to desktop os's.

Seems like you are retarded typing like that, how are you going to operate Ubuntu? you really need help, it is all I know. But good for you, now you can walk away and keep using ubuntu, or you are the ones that use something but waste time telling the internet "I use ubuntu" like if you deserved a prize or something? sounds like you don't enjoy if you need to make up stories about "privacy invasive free"... keep thinking you are protected by using Ubuntu or any Linux OS.

Maybe he's using the 'out-of-the-box' Ubuntu with no tweaking done. Ironic.

Gotta say, to offer it free for a year but now charge for it is beyond ridiculous. For MS to remain relevant with the Google onslaught, the one Windows policy needs the biggest possible user base. It should be, needs to be, free to the consumer market as a tool to sell their other services. It's not about the windows install, it's about the ongoing sales potential once people have it, it's a Trojan Horse scenario, MS needs everyone on the planet on board ASAP.
To now charge that same market is madness, growth of W10 pretty much stops right here right now. MS are shooting themselves in the foot once again

That most relevant to people who build their own rigs.. for most others people though buy pc or laptop that already preinstalled with Windows.

Eh, I don't think it's an issue personally, sure their adoption rate is going to drop dramatically, but they are welcome to charge whatever they want, it's their product.

If sooner pay for a Windows 10 key than an Office 365 subscription. Posted via the Windows Central App for Android

I have a proffesional version of windows 7 and have been trying for a month to upgrade and I was getting that stupid error while downloading so I gave up, so now what

I had to call on one of my machines to do phone activation. Worked like a charm, and it's fully AI now so it was easy.

OSX isn't free either. They just bundle the cost into the hardware.

I forgot to upgrade my old laptop. damn

It's not messed up, it's retarded. Nobody forgets to do something for a year...

exactly my thoughts..and Microsoft tried so hard to let everyone know that WINDOWS 10 IS FREE for a year..but everyone complained and now they want it for free..I must say Microsoft was at least successful in teasing the crap out of people..

Too bad for you then. Stop complaining about the upgrade being paid from now on.

You must not have gotten the memo.

I'm still waiting for the memo to tell me that my OneDrive storage is getting cut unless I respond. I would have responded had I got it!

I'm pretty sure you can upgrade because of your disability, cough, no problems at all

Now I got it. This is the reason it will be free for those who need 'assistive' tech.

Question, if i have iso of windows 10 on pc, and for example would want to upgrade another pc from it.. It wouldnt work?

No, this does jot work. Here is the Windows 10 FAQ that answers that question. https://support.microsoft.com/en-us/help/12435/windows-10-upgrade-faq

It would still need to be activated

The ISO for would install 10, but you'd need to purchase a valid license to fully activate it.

It's worth the upgrade. Too many features and stability not to. Aero is a thing of the past and a resource hog.

Aero is a resource hog if you have a crappy computer. I personally have a very good custom build that doesn't lag because some options that makes the OS look really good. Windows 10 looks dull without it. Upgrade your potato

It's a resource hog no matter if you have a great pc or not, but having a great pc handles it's better due to it having more resources. Posted via the Windows Central App for Android

and it is a resource hog that looks horrible... a fake glass horrible effect. it was disguting and looks more disgusting compared to Win10.

Question guys,,,am on windows build 10.0.10586.494,,,from this build will we be able to upgrade to the windows anniversay update,,,just want to understand

No. You're still using a Windows 10 build, so you already have taken the free upgrade ages ago. The build you are on is the production line version (non-insider) of Windows 10, so you'll get the update when its released on August 2nd :) (well.. Around that date as another recent article stated). This article is really only for people who are still on Win7/8.1 :) "upgrade to anniversary update" you'll be updating to it, not upgrading, as like I said, you are running win10 already :)

So you mean I will be able to upgrade straight from this build to the anniversary update right???

As he said: Not upgrade but update... :-) But yes, you will be able to UPDATE it to anniversary UPDATE. :-D

Any "update" that downloads as an iso or equivalent qualifies as an "upgrade" - technically speaking anything that changes the major build number (10586 to 14393 for example) or replaces the entire OS, is by definition an upgrade. But you can call it an update if you want.

Yes. As you're already on Windows 10, you should get the update as it is released on 2nd August (or a few days after). The cost for windows 10 is only for people who are still on Windows7/8.1. You already have Windows10 so you don't have to worry about the cost :) you'll get the anniversary update free from any win10 build

Yes, you will get the update.

Thanks for the correction,,,I can't wait to get the anniversary UPDATE.,,,hopefully it won't be over 2GIG in size

If you didn't upgrade to Windows 10 while it was free, then you are _________ (fill in yourself).

Lol!
At this point though, I'm pretty sure anyone interested in upgrading has already done so. Still can't understand why some folks stick with the older versions (7/8/8.1), way too many goodies in 10 to miss out. I really can't imagine life on my PC without apps like myTube, Windows Central, tons of readers/news feeds, virtual desktops, etc etc. No way I'm going back to using any version of windows earlier than 10 ever!!

Legacy software would likely be a big part of it.

and if a developer never cared to make their software compatible to Windows 10... the 3 programs that didn't work at all on windows 10, then they are mediocre and you are stupid for paying them. there is more software that doesn't work past vista, than the one that doesn't work on Windows 10 that worked on 7... so no, not a reason, just an excuse. Even creative updated their drivers to 10 and they skipped 8, so it seems even crappy companies like creative gave the support to people. so again, just an excuse, especially after 1 year. crappy developers with stupid costumers or just excuses.

I have help some company to run their legacy DOS program in Windows 10 using Dosbox. Some can just run their Windows 7 program perfectly fine by just enabling compatibly mode on the exe files. There is also a fail safe option to run a virtual box that run any version of Windows inside your Windows 10.

Sticking with an old outdated OS or are gunna be paying money you could have saved :p haha

I wonder if people will start complaining when the free upgrade offer is up today...

Of course people would complain, we are talking about the internet here!

People will always complain no matter what, whether it was for the past 12 months (while it was free) or from now on (that it's paid)

FAQ from New Buyers : Will buying pre installed w10 pc add up the Cost($119)?

Prices will stay the same, because OEMs hat to buy the licences for win10 before, the free offer was only for PCs which already had a win7/8 licence activated on it after all, so new pc = need for new licence since day one, yes Im pretty sure prices will stay the same

Ultimately old Genuine OS win 7/8 users have to pay for their old pc. Bcz , new users already paid for Genuine OS bought till 29/july.

I had to double time upgrade my mothers laptop. She originally said she didn't want it, and Friday evening she came over to my house around 21:00 EST after dinner, with the laptop, and asked, "is it to late?" Lucky I had the ISO flash drive ready to go, so I double quick upgraded her. I already upgraded the four other computers in my home accept my daughters old as hell, hand me down, POS HP. I'll just buy her a new one for back to school. Maybe I'll get her a sexy new Spectre or a Surfacebook.

We wound up having to do this for my husband. He had an old laptop that we assumed we had already ugraded and I reminded him that yesterday was the last day. He booted it up and had to hurry up and upgrade it as it was still on 8.1. Makes me wonder if people missed the upgrade just because they forgot to turn on an older PC.

Correction: Depending on what you have you'll get YOURSELF a new Spectre or Surface Book and she gets a hand me down. That's how I'd do it anyway.

Queue up complaints about how expensive it is from people who could've got it free yesterday

Had to update two family members laptops yesterday because they didn't want to upgrade long ago, but just at the last minute realized that they would have to pay for it later down the road.

What? It's not free anymore?

So basically you fanboys are now going to make an issue out of nothing seeing as NO ONE has any evidence about this "complaining" and are just making FUDDY statements other fanboys can get riled up over. Quite the delusional lot you are.....

You're not even trying anymore

Those PCs with assistive technology, are they special kind of PC?

they have special hardware uses and the software that runs on it only works on Windows XP/7. First get the assistive tech companies to provide new software, then do the upgrade to W10

if you go here https://www.microsoft.com/en-us/accessibility/windows10upgrade you can still upgrade for free

Yes, and able-bodied people will park in the blue spaces too. Doesn't make it right.

Re: aka vasilisvita,
Dishonest. Didn't your parents didn't teach you?

I will just use the assistive technology way if I need any still upgraded.

Only if you're actually using hardware that is used for the blind, hard of hearing, or gifted people. That's because the software for the equipment powering assistive technologies is still on Windows XP / 7

Are these prices for just an upgrade or do I get a "full version" to switch between my pc:s? Posted via the Windows Central App for Android

There is no such thing as an "Upgrade" SKU anymore. You either buy the Retail version (available as a download or on a USB stick) or you buy the OEM version. Either version can be clean-installed, but the OEM version is locked to the first machine you install it on, whereas the Retail version can be uninstalled and reinstalled on a different machine (but it can only be on one machine at a time.)

Thanks for clarifying:) Posted via the Windows Central App for Android

I don't understand the latter part of your question, but it is the full version. You don't need earlier windows installation

All my current pc:s originally ran win 7 but are now on win 10. Thing is, I actually bought upgrades for win 8.1 for each of them(150$/each). They are now getting two to five years old and in the future I don't want to pay for just upgrades anymore. Just curious. Thank's for responding:) Posted via the Windows Central App for Android

Reading all the comments and point of view I still believe that charging for Windows is a mistake. Is very simple, not everyone will pay for the upgrade, the majority of people will buy a new machine that have Windows 10. The other side of the history is that outside of US people do not buy Windows. Places like my country (Dominican Republic) and the majority of people in Central and South American do not pay for Windows. China and India is the same. Taking that into consideration it is a mistake to charge for it. If MS really want that everyone use Windows they need to find a way to stop the piracy of Windows.

What you said makes no sense. If people in the countries you mentioned didn't pay for Windows before the advent of 10 it can hardly be a mistake to start charging for 10 since none of those people are going to pay anyways. The money that MS wasn't getting from them for 7/8.1 is still money that MS isn't going to get from them with 10 so they have no reason to give the OS for free to the rest of the world to satisfy select people who don't believe in buying their software. As for the argument about piracy, MS always introduces new ways to combat that with each incarnation of Windows it's hardly something you should concern yourself with especially since Windows is no longer the main moneymaker for MS.

"is still money that MS isn't going to get from them" EXACTLY for that reason MS should put Windows free. I got your point, but I believe that this will open the doors for MS. Think about about, if a costumer have Windows 10 they can buy apps from the Store (free and pay apps) they will use Onedrive and all MS services and in the long run they can be transformed to pay customers and will start paying for games, services like office 365, the market share will increase and more developers will come. Is a snow ball effect.

What You say still don't make any sense. Just because you are on W10 you will use Onedrive or Office 365? Are you serious? Those who pirate Windows,Full Office, many games and softwares will stop and will begin to pay just because Windows store?
What kind of logic is that?
please remove you rose-tinted glasses and you will see that being in W10 don't make any difference for those who pirate and many people use and will keep use other cloud services like Dropbox or Google drive if they are on W10 or not, libre Office and other free Office software are also available for W10

It was free for a whole year!

Who cares? I'm happy with my qikdowsn7 until 2020 and beyond if my antivirus company keeps me safe.

Probably answered already but - Can someone on Win 8 and 7 join the Insider program, get it and then leave the program and keep the OS?

Who TF would want to pay for this spyware infested OS with a terrible user rating of 2.6/5? I sure won't, even free was too expensive given all the bugs and frustrations it brought to my Surface Pro 2...

Elaborate how the OS is 'infested' with spyware?

https://youtu.be/u1kGMCfb2xw https://youtu.be/2cJklkPMj-k Posted from my OnePlus One.

People that are not morons and therefore would realise that the customer tracking is only related to the Store, and also realise that if you run a store, you need to know a bit about your customers to run it properly -LIKE EVERY SINGLE STORE ON EARTH. And bugs? I have none anymore, but you were free to join the insider program and help squash those you had, but it sounds like you just wanted to complain instead. And why did you even want it in the first place, if looked at that rating... Nah, you wanted it, otherwise you wouldn't throw such a hissy fit ;)

Aye, nobody will pay for this. Free updates have become the expectation, unfortunately.

Luckily for me, I did the update while it was hot.

Non-issue. Likely anyone who didn't upgrade yet will eventually buy a new pc which comes with Windows 10, when the old one finally dies.

Buy an OEM disc? Probably be cheaper and sites always run sales on software. May have to wait a month or so though. I dunno.

That's highly unlikely since Windows 10 was already being offered for free to users (most of them). Now, companies would look for opportunities to capitalize on the fact that the update is no longer free. I don't think they would run sales.

I do not work directly for the main company I do business with, I work for an outside contracting company that does the same thing. We provide our own PCs though. They were not ready to upgrade to W10 by the deadline, but will soon. That means that when they do, we'll be responsible for upgrading 100+ PCs at full cost. Not an ideal situation, but I'm not sure what can be done about it. This is an example, though, of someone who "didn't upgrade during the year they could", but still needs it.

Windows Media Center! A great reason to avoid updating to Windows 10. I'm content with my Windows 7 and Windows 8.1 machines. They do the job and work great.
No need to say more. Either you understand the unmatched, amazing features, (of Windows Media Center) or you (and Microsoft) are oblivious.
Oh, to be so rich, that you can waste great resources and investments.

The only thing In curious to see is now much will the momentum of Windows 10 adoption actually stop. Free upgrades on PCs and laptops are what were pushing the numbers of Windows 10 adoption up. Now that it's gone, no one will go buy Windows 10 to upgrade a computer that already has a functioning OS. In other words, Microsoft might as well kiss that "1 billion Windows 10 devices" goal by 2018 goodbye.
With only 350 million devices while it was free, that's not even half the objective. With mobile dead and all other platforms not commanding massive numbers (Xbox may be the second most popular console but consoles don't sell hundreds of millions; HoloLens isn't a consumer product, Microsoft Band vanished etc), Microsoft was basing adoption on the platform they just removed the free upgrade from. Good luck with that now, Microsoft. You're gonna need a miracle. Posted via the Windows Central App for Android

for a year only 300 million willingly or not so willingly updated to W10. The rest people not interested at all. If free upgrade extended do you think those guy want to upgrade?

I think it would be more likely to have people upgrade to Windows 10 if the update would still be free (as every other OS update is) than it will be for 650 million people to go buy Windows 10 PCs until 2018.

Sorry bit they kept forcing it over and over to people installing it without permission. Kept sending out the 83 update its not acceptable. For surface pro and phone it's amazing for desktop windows 7 is the best choice for desktop for as long as possible. Their best OS to date since '98 second edition.

They will hit their one billion goal throuygh sales of Win 10 devices over the next two or three years. Easily.

No, they won't. Because in case you haven't noticed, people don't buy PCs regularly like phones. By 2018 Windows 7 will still be the main player. If even by giving Windows 10 for free for a year, Windows 7 remained in 49% of all PCs, that won't change in a year and a half.

Microsoft already wrote in their latest financial report that they will miss their Windows 10 goal (1 billion devices) because of low smartphone sales.

But there's one thing, there's no support for from Microsoft for the insider preview.

The support is that it's beta software that gets continually worked on based on Insider feedback. If you dislike the problems that crop up or believe that it only exists so you can have the latest and greatest as your daily driver instead of providing feedback, then the Insider program is clearly not for you.

Tried free upgrade for 5 times but only my data is wasted

If on PC then you should try to install Iso 3rd time.

It is smart to have a cutoff point and high price penalty for not upgrading. As long as they resume a new free upgrade period 1-2 years from now. Every couple of years just have a free upgrade window. I upgraded 6 tablets this week, two of which are not compatible and now have to be rolled back to Windows 8.1 because they have the Atom 2760 CPU which Intel refused to make Windows 10 display drivers for. Sure would be nice if they had warned prior to upgrade. I really believed if I waited a year to upgrade they would at least have the driver issues sorted out. FML. Oh and OneDrive really sucks on Windows 10.

Why are you calling it a "high price penalty" when it's just the normal price, you know when it's NOT free...

Microsoft had to end the free upgrade offer to save the companies like HP, Dell and Lenovo. Microsoft will and should do what is best for their business and loosing OEMs like these will never be good idea.

People complaining they now have to pay. The free offer was for one year, this was mentioned right at the start, even before last July. They should have upgraded within the year - DEAL WITH IT. Even if they upgraded to get a free licence, then used a backup image to restore Windows 7/8 they would now have a licence to use anytime in the future without additional cost.

Wait, I thought that if you had an eligible PC you could still upgrade it as long as you opted into it pryor to july 29th. I have a laptop that I did click on the link to register it for the upgrade, but I haven't used it in a while. Shouldn't I still be able to upgrade it?

I'm pretty sure you can't

No, registering for the upgrade is not the same as performing the actual upgrade installation, you need the digital entitlement licence which is only obtained from performing the upgrade

You don't really have to pay the full price, I got an OEM Serial for about 18 dollars. Kinguin is the name ;)

Same here, I bought a Win10 key for £13, to upgrade a friend's laptop from xp.

I guess I should finally upgrade from 3.1. Will miss it though.

If you were in the beta program do you get a free copy?
If so how? Posted via Spaceship One

You can still get the update for free, no need to buy anything: https://www.microsoft.com/en-us/accessibility/windows10upgrade Just click "yes" when get asked if you use any assistive technologies.

I will be keeping windows 7 until 2020 or longer. Maybe they will extend support like they did with windows xp hopefully. But I'm just not liking it on my desktop. On my phone and surface pro 3 its amazing but for desktops its not the right choice neither ie windows 8/8.1. Just my opinion.

A clean install of Windows 10 (1511) still can get activated by an OEM Windows 7 COA. Tried it just now on an old laptop and key has never been activated before, so maybe thats why it will pass? PCs from the big vendors with preloaded OS and with a COA sticker are mostly activated in a different manner than using the key, so its often not used at all if you never have reinstalled Windows.

The free upgrade is still available for people using 'assistive technology', so basically anyone can still get it...

I bought many game cd-key from https://www.g2a.com/r/gameislife and they have also Win 10 cd-key maybe all of you can try it...