How to set a website as a Progressive Web App (PWA) using Edge for Android
Setting a PWA on Android can be a bit confusing and weird. Here are two methods using the Microsoft Edge browser that will get you started.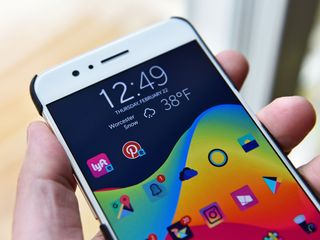 Progressive Web Apps (PWA) are going coming online in 2018 with Google expected to make a big push mid-year and Microsoft with native support in Windows 10 Redstone 4 in the coming weeks.
If you have an Android phone and are using the Microsoft Edge browser, you can start to use many of the sites already.
Here are two ways to get a PWA website to act like a typical app on your Android phone.
See at Google Play Store (opens in new tab)
For those who want a deeper dive into what PWAs are and why they will matter for all OS platforms starting this year, check my in-depth article and video explainer:
Progressive Web Apps (PWA): What they are, and what they mean for Microsoft
Which sites support PWA?
Currently, there is no master list of sites that support PWA. Luckily, there are some big ones, including:
Other major sites include Alibaba, Medium, Flipboard, Snapdeal, Trivagao, The Weather Channel, The Financial Times, Pokedex.org, GitHub Explorer, Flipkart, Offline Wikipedia, and Forbes. And there are thousands more.
How you know a site is PWA-enabled is tricky. Websites rarely announce such a feature, but one way you usually can tell is when you login to the site. That usually prompts a pop-up notification asking you to pin to your Home. The site may also ask to send you notifications – these are PWA features.
You can see this in action below when going to mobile.twitter.com and what happens after I login:
While that may seem like a nag (or even spammy) that is how a PWA-enabled site lets you know it can act as app. (Microsoft is getting around this by putting PWA-enabled apps into the Microsoft Store as "real" apps avoiding confusion or discoverability issues).
So, problem solved. You pinned the Twitter Lite app to your Home screen and you now have a PWA.
But what if you said 'no' to the prompt? Twitter won't ask you each time you go to mobile.twitter.com to pin to your Home screen, so how do you get it back?
Fixing problems: login in (again)
One trick that usually resets the PWA prompt on websites is just logoff and login again from that website.
If that doesn't work, try logging off and then clear the browser's cache (tap the ellipsis > Settings > Privacy > Clear browsing data) and then re-login. That should cause the PWA-prompt to reappear.
Use 'Add to Home screen'
One easier trick than the above is simply using Edge's 'Add to Home Screen' feature.
While a user can add any website as a pin to their Home screen – even if it's not PWA-enabled – when the site has a PWA this will create that necessary shortcut. Here is how to do it:
Ellipsis menu (lower right corner)
Choose Add to Home Screen
Select Add and OK after the prompts
If you now go and launch Twitter through that shortcut suddenly it looks like a full-fledged application with no Edge browser "chrome" (boarders, controls).
And that is how a PWA looks and works!
Further info about PWAs
Daniel Rubino is the Editor-in-chief of Windows Central, head reviewer, podcast co-host, and analyst. He has been here covering Microsoft since 2007 when this site was called WMExperts (and later Windows Phone Central). His interests include Windows, Microsoft Surface, laptops, next-gen computing, and for some reason, watches. Before all this tech stuff, he worked on a Ph.D. in linguistics and ran the projectors at movie theaters, which has done absolutely nothing for his career.
There is a site called pwa.rocks that has a list of sites that support PWA.

Thanks for this, although it is not very up-to-date.

Try here: https://outweb.io

Not a list per se, but Google does have a "news" site for PWAs at https://www.pwastats.com/

Just turned on my site as a PWA. Fairly easy to do if you take it one step at a time. I really think this is going to level the playing field regarding apps. One thing @Dan didn't mention here is that they are also TLS (aka SSL) secured.

Yup, good point. They're all HTTPS.

Aren't you the one that flogs covers?

Can you post the steps you use to enable your site as a PWA? I would like to enable all my sites. Thanks.

How do you do it in Edge in W10M? Or can you yet? I know it will be native supported in updates coming but can you do it now through Edge on W10M?

Can't. The browser (Edge) needs to be updated for PWA support. You can enable Service Workers in about:flag for notifications, but the pinning/app thing won't happen.

It's so unbelievably disgusting that Microsoft offers PWA for android but not for WM 10. Nadella ought to be fired immediately.

All PWA sites I have tried work perfectly on my HP Elite X3 with release build of W10M - so, guess you don't have to fire anyone today. I guess people just haven't tried it. Simply go to the site, log in, and pin to home screen (make sure you are back to home site, ie m.uber.com before pinning).

I must not understand PWA's even after reading your comprehensive explanation in another article. I have W10M and setup Flipboard, Lyft, and Uber in the Edge browser. They seem to work with the build 10.0.15254.249.

Pinning app thing works fine. I already use it for uber and starbucks. You just have to manually pin, it doesn't prompt you - but once logged in and pinned, the app works perfectly unless I am missing something. Been using Uber for rides through PWA since before they dropped the W10M app.

Why do you need PWAs on Android? Don't most of the apps already exist? Or are they phasing out the apps and, therefore, the Play store, with PWAs replacing them? (On PC (and the other supposed upcoming device) they will be indispensible, though).

There's literally a video at the end of the article and other articles linked that explain this.

Cool. Thanks. I hadn't watched it yet. That's a very informative video. I could be wrong but won't there be a bit of redundancy for UWPs if PWAs become predominant? Most of my photos for example are stored in the cloud and accessed through the Windows Photos app. If MSFT had a photos app that was PWA it would make the UWP redundant wouldn't it?

If you only want your program logic in the memory and store all your resources in the disk for later use, go for UWP. If you want speed, more native feature support, consistent UI/UX, go for UWP.
Game package might be several GBs, you prob don't want both game logic and resources occupying heap memory.
Also... I don't think xboxes / IOT / AR / MR and PWA can mix well... Like Dan said in the vid, bank sites work best with PWAs.

I just tried Instagram out on my Samsung S8 by clicking Add to Home Screen in the browser. It actually looks much better. I'm using Dex and the app can be resized, and the graphics are smoother now. Pretty neat.

I agree, Instagram not only looks better but there's also the added bonus of no suggested posts from random people. It's refreshing.

If MSFT supported this on mobile, I would return to my Lumia 930 in a heartbeat !

They are putting PWAs into the Store, however to use on a mobile type form factor, you'll need to use the Andromeda foldable.

Thanks for this Dan, I'm going to do this for 3 of the apps I open often!

Error login on W10M, if only That Dumb Ms, update Edge on Mobile...

When does this site get the PWA treatment?

Not my call, unfortunately, but trying to make it happen.

I thought that Windows 10 RS4 was enabling PWA apps?

I thought I wrote that Windows 10 RS4 was enabling PWA apps.

Any reason to do this in edge rather than chrome on android? Same rendering engine and chrome just gives you the app symbol on the home screen without the little edge symbol in the corner. Another question... In windows 10, if you have an ad blocking extension installed in edge, will a pwa installed from the store also have ads blocked?

Little Edge symbol...? None on my shortcut.

"Any reason to do this in edge rather than chrome on android?"

Regarding behavior/performance? No. The only difference is Edge (and Firefox) for Android put little browser symbols on the icons.

Are the PWAs supposed to show up as apps in your launcher's app drawer or are they just shortcuts on the home screen?

Microsoft Teams is another example of a PWA.

MS should bring PWA to Edge browser for W10 mobile so that die hard fans may get a fresh life...