How to link your Xbox account to an Xbox One controller
By Matt Brown last updated
Here's how to use the Xbox One's new personalized sign-in option, known as controller linking.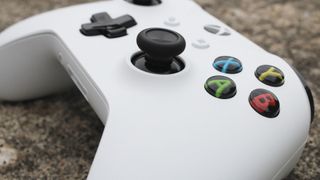 (Image credit: Windows Central)
A new update has dropped for Xbox One owners, introducing a range of additions to the console for the summer. Among these features is support for Mixer's new co-streaming functionality, custom gamerpics and a somewhat overlooked feature known as "controller linking." Here's how to take advantage of the feature on your console today.
What is Controller Linking?
Fundamentally, controller linking is a feature designed to further streamline the Xbox One start-up process. By attaching your Xbox Live account to a certain gamepad, a single press of the Xbox button is all that's needed to sign into your Xbox One console.
While auto sign-in is still an option on start-up, controller linking a personalized solution, best suited for multiple users on a single console. By linking accounts to their own individual controllers, friends and family members can quickly jump into a game without the intricacies of the existing sign-in system. It should be noted that controller linking is configured on a local, per-console basis, and can't be used to sign into accounts on new consoles.
How to use Controller Linking for Xbox One
To start using the streamlined sign-in of controller linking, you'll first have to designate a specific gamepad to your Xbox Live account. This can be configured via the Xbox One settings application, by following the steps below.
Use the Xbox controller you plan to link to your Xbox account.
Ensure you're signed-in to your Xbox account.
Open the Settings application.
Choose Sign-in, security and passkey under the Account tab.
Select This controller signs in Nobody option. A confirmation will appear to confirm a link between your account and controller.
Select Link Controller to confirm your selection.
Now, whenever turning on the Xbox One controller, you should be automatically signed into your Xbox account. This feature proves to be most useful when first turning on the console via a controller, or for a quick sign-in when the console is already on. Let us know if you plan to use controller linking in the comments section.
Matt Brown is Windows Central's Senior Games Editor, Xbox & PC, at Future. Following over seven years of professional consumer technology and gaming coverage, he's focused on the world of Microsoft's gaming efforts. You can follow him on Twitter @mattjbrown.
I thought this was already a thing because my console logs me in when I turn on the controller, but I guess it's just recognising my face instead.

There's only been auto sign-in (when the console starts) and facial recognition so far, so I guess this is a better option as Kinect continues to be phased out

Yeah, I'm still happy with facial recognition, as I use a universal remote so if I just want to watch something on Netflix I don't need to touch my controller at all.

How secure is this? Can someone (kid brother) use the controller and sign into my profile whilst away? I like the idea but doesn't sound secure to me unless I'm missing something. Kinect is still a better option imo.

Yeah, they can. Though you can also set it so that you need to put in your passcode to. You'll need to change the security settings under your profile.

Now I'm just thinking about how cool it would be to have a fingerprint reader under the Xbox button. Which could also act as security when making purchase and allowing access to mature games. So a parent could adjust the settings of their "child's" accounts, limiting various things.

I suggested this in the feedback through the insider program, along with a small amount of internal memory the could hold your profile.

Way better than passcodes! Definitely need Windows hello functionality without needing to have a camera in your living room.

This is a great feature! I can see this being very useful in a multiuser household. Paired with the awesome Design Lab controllers, every user can easily be auto signed in. Brilliant!

Agreed, just have to make sure everyone has a different coloured controller. But a really awesome feature.

Yeah, it'd be hard with all black controllers. That's where the design lab comes in! Can't wait to give this a try.

You can do the auto recognition with Kinect, or just set your account for auto log in when you turn on the console. This new feature is cool because you can link different controllers to different members of the family. They just turn on their corresponding controller and they get logged in. Not bad.

Hello, Xbox Hello. So it says for friend & family, does it mean they just show up and turn on the controller? If so, what an awesome features for quick multiplayer setup.

Can the controller auto sign in be set to require a pin? Seems kind of insecure if your kid can just grab your controller and start ordering games…

I'm sure the initial logon would require you to login to your account.

I'm guessing it will depend on your particular login settings, so whatever you have it set to in the settings will apply.

I have set mine up from Device accessories settings. I could not unset it from there. It appears unsetting is available here.

for 1 gamer this is most helpful !

I had hoped for this long ago, always thought it would be a really cool idea. I'm glad to see it finally emerging!
Windows Central Newsletter
Get the best of Windows Central in in your inbox, every day!
Thank you for signing up to Windows Central. You will receive a verification email shortly.
There was a problem. Please refresh the page and try again.