Every once a while, a computer comes across your desk that changes everything. The new HP ENVY 32 All-in-One (AIO) is such a machine, due to the sheer number of features, quality, and "world's first" achievements. It also goes up against Apple's popular 27‑inch iMac and comes away as a clear better value.
How and why would I say such things? I've been using the ENVY 32 AIO for the last month, and with its RTX graphics, dazzling 32-inch 4K anti-reflective HDR display, super-powerful audio, it's hard not to be impressed. Read on for why the HP ENVY 32 is the best AIO PC, hands-down.
Bottom line: This powerful AIO PC can sport an eight-core Core i7 processor with an RTX 2060 GPU, which helps power the massive 32-inch 4K HDR600 display. Sprinkle in the loudest 2.1 audio system around, and you an AIO that destroys an Apple iMac 27.
For
32-inch 4K anti-reflective HDR display
GTX or RTX graphics
65-watt Core i7 CPU
Excellent 2.1 audio, audio streaming
Pop-up Windows Hello 5MP camera
Qi wireless charging
Display in/out
Against
No Wi-Fi 6
Display limited to 60 Hz
Mouse can be slow
SSD is just OK
Nothing looks this good
HP ENVY 32 All-in-One design, specs, and features
AIO PCs are a unique breed of computers that usually trade convenience for processing ability. That is, while you get a svelte machine with a single AC plug for power that looks great, most companies use 45-watt mobile processors with weak graphics. For most homebodies, these are usually acceptable, but for anyone who wants both a sleek AIO design and power, well, your options are nonexistent.
The ENVY 32 throws all of this away. HP uses a full 65-watt Intel Core i7-9700 S-series processor (there is also a more affordable Core i5 variant). That's a real desktop-class CPU. But you can also configure the ENVY 32 with up to an NVIDIA GeForce RTX 2080 (Max-Q design) graphics card. That's never been done before in this class of PC. For our review, we used a GeForce RTX 2060 (Max-Q) with 6GB of GDDR6 memory. To save some money, users can opt for a still powerful NVIDIA GTX 1650.
Swipe to scroll horizontally
Category
DeviceNameTKTKTK
Operating system
Windows 10 Home
Display
31.5-inch IPS
4K (3840 x 2160)
HDR600 (600 nits) micro-edge WLED
Anti-reflective
98% DCI-P3
Tilt angle
-5 to 25 degrees
Cantilever
Processor
9th Gen Intel Core i5-9400 (6-core)
9th Gen Intel Core i7-9700 (8-core)
Graphics
NVIDIA GeForce GTX 1650 (4GB)
NVIDIA GeForce RTX 2060 (6GB)
NVIDIA GeForce RTX 2080 (6GB)
Memory
16 or 32GB DDR4 (2,666MHz)
Memory slots
2 DIMM (SO-DIMM)
Storage
256GB SSD/1TB HDD
512GB SSD +32GB Optane/1TB HDD
1TB SSD+32GB Optane
Card reader
SD media card reader (SD, SDHC, SDXC)
Front camera
5MP Privacy Camera with Windows Hello
Dual-microphone array
Security
Facial recognition
Connectivity
Realtek Wi-Fi 5 (2x2)
Bluetooth 5
MU-MIMO supported
Ports
2x Type-A 3.1 Gen 2
1x Thunderbolt 3
1x Type-C 3.1 Gen 2
1x Type-A 3.1 Gen 1
HDMI Out
HDMI In
Headphone jack
Audio
Bang & Olufsen
2.1 channel w/ 3-way design
Power supply
330W (external)
Dimensions
6.9 (L) x 28.3 (W) x 21.9 (H) inches
Weight
30.4 lbs (13.8kg)
Not forgetting the essentials, users can configure the ENVY 32 with up to 32GB of DDR4 RAM and 1GB of PCIe NVMe solid-state drive (SSD) storage with 32GB of Intel Optane. Companies usually cut on storage performance with AIO designs, including using hard-disk drives (HDD), but the ENVY 32 does not.
All this power is put behind the massive 32-inch 4K (3840 x 2160) HDR600 display. That screen boasts an impressive 92.8 percent screen-to-body ratio, which is higher than some premium laptops.
Image 1 of 2
The 330-watt power brick is quite big, and due to heat, it sits outside of the ENVY 32 (on the floor or behind the computer). It's a clean, elegant design requiring just a single cable to deliver all that power.
Below the display is a bevy of speakers to power the 2.1 audio system, which HP claims results in the world's loudest all-in-one. It's a weird flex, but the Bang & Olufsen sound is outstanding – and yes, quite loud.
For ports, there are plenty of options, including five USB ports. On the right side of the display is a USB Type-A 3.1 Gen 1. On the left side are a full SD card reader and headphone jack. On the rear, there are ports for HDMI-in and HDMI-out for video. On the back are two more Type-A ports (Gen 2) and two Type-C, one full Thunderbolt 3 and the other Gen 2. There is also an Ethernet port for internet with built-in Realtek Wi-Fi 5 (MU-MIMO), but sadly no Wi-Fi 6.
Most AIOs look professional without being flashy or attention-grabbing. HP here used various materials for the chassis, including acoustic fabric (over the speakers), metal for the broad base stand, and covered that metal with a dark-ash, wood-grain layer. With the light grey, wood, and black finish, the ENVY 32 AIO looks classy enough for any room in the house.
The base also sports Qi wireless charging for your phone with a nifty LED, and the ENVY 32 doesn't need to be on to use it.
Image 1 of 2
HP includes a surprisingly dense, premium metal wireless keyboard that supports multiple Bluetooth devices so you can use it to type on your phone. And it comes with a wireless mouse, too.
But the real beauty of the ENVY 32 is in the small details.
A massive, gorgeous screen
HP ENVY 32 All-in-One: A 32-inch HDR display
Display technology has been creeping up in terms of quality. Options for 4K now are quite common. HP, though, didn't just toss in a decent 32-inch 4K screen. The company added some unique flourishes that I appreciate, including:
92.8% screen-to-body ratio
6000:1 contrast ratio
TÜV Rheinland-certified
VESA-certified HDR600 display
Edge-to-edge glass
Anti-reflection screen
HRD600 (high-dynamic range) means that peak brightness can approach near 600 nits. When set to Windows HDR, or for when watching HDR-enabled movies, the display shows very dark blacks and near blinding whites to give exceptional levels of contrast. While HDR600 (or higher) is common in TVs, there has not been any AIO PC with such a feature. This feature is rare even in standalone monitors.
TÜV Rheinland-certified is a standard set forth as a measurement of eye-comfort. For HP to achieve certification, its display must have low blue light output, be flicker-free, and have reduced reflection. In reality, it means you should be able to stare at this 32-inch 4K behemoth without damaging your eyes or experience significant eye fatigue.
Anti-reflective technology is also unique. The XPS 27 famously had a very glossy screen that was much too reflective. HP does it differently. Behind the glass is a special layer of material that diffracts light. That lets the display maintain vibrancy and accuracy while effectively cutting out any reflection from lights. It's outstanding, and I wish all computers had this feature.
HP has an app assistant dubbed "Display Control" that lets you quickly access presets for various scenarios, including gaming, standard, vivid, movie, and HP Enhance+ (sharpens). That app has a custom scheduler for auto-switching modes depending on your routine. There are also three "low blue light modes" containing low blue light, reading, and nighttime.
While it is fair to point out this is a non-touch screen – which would have added around $200 to the price and weight – HP noted that according to its own research, most people don't use touch on such a large screen. Although inking is out, I think the trade off is worth it.
So, how is it to work behind a 32-inch 4K display that can do HDR? It's overwhelming. The first two days I thought it was too big. But after some adjustment, I'm used to it and likely can't go back to anything else. It is simply glorious. This is especially true when watching TV or movies. The screen is so large that anyone living in a small city apartment can easily have the ENVY 32 do double duty as a PC and a TV.
Another nice touch is that HP lets the ENVY 32 act as a dummy display. There's an HDMI input on the back that enables you to add a laptop or even a more powerful computer.
Your neighbors will hate you
HP ENVY 32 All-in-One speakers and audio
The ENVY 32 just doesn't have powerful sound, HP claims it is the loudest AIO PC on the planet.
In testing, when the volume is set to 50 percent and at two feet from the computer, the audio peaked at a jaw-dropping 87 decibels. That's the equivalent of a medium-sized truck or a kicking bass drum (a real one). Go to 75 percent system volume, and you'll blast your room with 95 decibels. That sits in-between a large truck and a jackhammer. There is no distortion either – just clear, nicely separated audio.
Powering the ENVY 32 are two tweeters, two passive radiators, one subwoofer, and two medium drivers all hidden behind an angled mount covered in acoustic fabric. Bang & Olufsen tuned the speakers, and there is the software to help customize the experience, including a graphic equalizer.
Image 1 of 2
Expanding usage, even more, the ENVY 32 can just act as a dummy speaker for your smartphone or tablet. By connecting to Bluetooth, you can play music from your phone to those speakers. And the ENVY 32 doesn't even need to be on for it to work. Instead, the PC can be in its standby state, and the speakers are still active. It's these little things that make the ENVY 32 so fascinating.
Because of these features, the HP ENVY 32 can now be a PC, TV, and a stereo for your apartment or living room.
Little bonus features
HP ENVY 32 All-in-One Windows Hello, Qi wireless
HP ships the ENVY 32 with a 5MP front-facing web camera for video calls. It's a push-up type that disappears in the chassis when not used, serving as a built-in privacy shade for those concerned with security. The camera has an infrared (IR) emitter that enables Windows Hello facial recognition for instant logging into Windows 10.
The camera is OK, with lots of noise in low light. It pales compared to a 4K Logitech BRIO, which is the most expensive web camera you can buy. HP did angle the camera downward, which is smart, so even though you have to look up at it, it is looking down at you. The downside to that is you are likely to capture your floor in the background, so make sure you clean up before you teleconference.
Image 1 of 2
The base of the ENVY 32 is metal, making it very sturdy. HP added dark ash wood for a cozier feel, and it works. But the base also hides a 15-watt Qi wireless charger. Just place your phone on the little target area, and now your phone is charging while you work.
You'll keep this keyboard
HP ENVY 32 All-in-One keyboard and a phone station
A proper AIO PC is not complete unless it also has a matching keyboard and mouse. Usually, this is another area where budget cuts are made, but HP created one of the nicest – and most unique – keyboards around.
The ENVY 32 keyboard borrows heavily from the Spectre series of laptops. It's metal, slim, minimalist, and has angled typing. It also weighs a crazy two pounds (0.9kg), which ensures that it never slides when using it. The keyboard is Bluetooth and pre-paired with the ENVY 32, meaning it just works with no fiddling. It's powered by two AAAA batteries (included) but unfortunately is not backlit due to it being wireless.
Image 1 of 2
The key travel is on the shallow side (feels around 1.2 or 1.3mm) like a laptop. There is also a fully integrated number pad and full directional key arrows. Overall typing is quite good on this keyboard – it's reliable, consistent, and is the best in-the-box keyboards I have ever used with an all-in-one PC.
But HP didn't stop there. The keyboard has a trough that lets you mount your smartphone vertically – or even a full iPad tablet. The idea here is you can see messages and your phone's display without moving.
You can pair this keyboard to your phone or tablet too. There are two more Bluetooth channels just for this task. When you want to switch to your phone or tablet, just hit one of the two Bluetooth buttons to make it happen. This ability then lets you type on your phone using the ENVY 32's keyboard. When you are done just one-button-touch, and you're back on the ENVY 32.
The included Bluetooth mouse (also pre-paired) is high-quality, too. It's ergonomic, has a nice weight to it and works quite well.
Yeah, you can 4K game
HP ENVY 32 All-in-One power and performance
Our ENVY 32 review unit runs a 65-watt Intel Core "Coffee Lake" i7-9700 (eight cores) processor with a peak performance of 4.69GHz. It's a "serious" CPU that can certainly hold its own.
Using Geekbench 4.0 and Geekbench 5.0, the ENVY 32 performs just a smidgen below a Dell XPS 15 (7590) configured with the insane Core i9-9980HK 45-watt chip.
CPU
Geekbench 5.0 Benchmarks (Higher is better)
Swipe to scroll horizontally
| Device | CPU | Single core | Multi core |
| --- | --- | --- | --- |
| HP ENVY 32 AIO | Core i7-9700 | 1,226 | 7,247 |
| Dell XPS 15 7590 | Core i9-9980HK | 1,176 | 7,624 |
| Lenovo ThinkPad X1 Extreme (Gen 2) | i7-9850H | 1,160 | 4,168 |
| Dynabook Portégé X30-F | i7-8665U | 1,236 | 3,473 |
| Lenovo ThinkPad P53 | Xeon E-2276M | 1,237 | 6,152 |
| Surface Laptop 3 13.5 | Core i5-1035G7 | 1,177 | 4,413 |
| Dell XPS 13 2-in-1 7390 | Core i7-1065G7 | 1,209 | 3,571 |
| Surface Laptop 3 15 | Ryzen 5 | 769 | 2,720 |
The i7-9700 is neck and neck with the 45-watt, but very hot, Core i9-9980HK.
PCMark
PCMark 10 Express
Swipe to scroll horizontally
| Device | Score |
| --- | --- |
| HP ENVY 32 AIO | 5,292 |
| Dell XPS 15 7590 | 5,521 |
| Lenovo ThinkPad X1 Extreme (Gen 2) | 4,915 |
| Dynabook Portégé X30-F | 3,881 |
| Dynabook Tecra X50-F | 4,128 |
| Dell Inspiron 13 7390 2-in-1 | 3,764 |
| Lenovo ThinkPad P53 | 5,668 |
| Surface Laptop 3 15 (AMD) | 4,006 |
| Dell Precision 3541 | 3,906 |
Again, the HP ENVY 32 AIO is almost tied with the suped-up XPS 15 with a Core i9 processor. With better thermals than a laptop the ENVY 32 should have no issue with 4K video editing.
3DMark
Time Spy
Swipe to scroll horizontally
| Device | GPU | Score |
| --- | --- | --- |
| HP ENVY 32 AIO | RTX 2060 Max-Q | 5,664 |
| XPS 15 (7590) | GTX 1650 | 3,735 |
| Lenovo ThinkPad X1 Extreme (Gen 2) | GTX 1650 Max-Q | 3,190 |
| Lenovo ThinkPad P53 | Quadro RTX 5000 | 6,760 |
| Lenovo Legion Y740 15 | RTX 2070 Max-Q | 6,406 |
| Lenovo Legion Y740 17 | RTX 2080 Max-Q | 7,128 |
The ENVY 32's RTX 2060 (Max-Q) falls right behind the more powerful RTX 2070 (Max-Q) but well ahead of the the GTX 1650.
3DMark
Fire Strike
Swipe to scroll horizontally
| Device | GPU | Score |
| --- | --- | --- |
| HP ENVY 32 AIO | RTX 2060 Max-Q | 13,163 |
| Lenovo ThinkPad X1 Extreme (Gen 2) | GTX 1650 Max-Q | 7,198 |
| Dell XPS 15 (7590) | GTX 1650 Max-Q | 7,763 |
| Lenovo ThinkPad P53 | Quadro RTX 5000 | 16,367 |
| Lenovo Legion Y740 15 | RTX 2070 Max-Q | 14,669 |
| Lenovo Legion Y740 17 | RTX 2080 Max-Q | 16,303 |
| Razer Blade 15 | GTX 1070 | 13,560 |
Cinebench
Cinebench (R20) (Higher is better)
Swipe to scroll horizontally
| Device | CPU | Range |
| --- | --- | --- |
| HP ENVY 32 AIO | Core i7-9700 | 2,906 to 3,073 |
| Lenovo ThinkPad X1 Extreme (Gen 2) | Core i7-9850H | 1,230 to 2,495 |
| Dynabook Portégé X30-F | Core i7-8665U | 1,242 to 1,313 |
| Lenovo ThinkPad P53 | Xeon E-2276M | 2,686 to 2,701 |
| Surface Laptop 3 13.5 | Core i5-1035G4 | 1,584 to 1,606 |
| Surface Laptop 3 15 | Core i7-1065G7 | 1,703 to 1,745 |
Running Cinebench four times in a row, the scores show the following ranges. Typically, the results drop on successive runs due to thermal constraints on the processor.
SSD
CrystalDiskMark (Higher is better)
Swipe to scroll horizontally
| Device | Read | Write |
| --- | --- | --- |
| HP ENVY 32 AIO | 2,005 MB/s | 508 MB/s |
| Dell XPS 15 7590 | 3,000 MB/s | 2,796 MB/s |
| Lenovo ThinkPad X1 Extreme (Gen 2) | 3,416 MB/s | 3,016 MB/s |
| Dynabook Portégé X30-F | 529 MB/s | 348 MB/s |
| Dynabook Tecra X50-F | 3,400 MB/s | 1,952 MB/s |
| Lenovo ThinkPad P53 | 3,567.23 MB/s | 2,813.25 MB/s |
| Lenovo ThinkPad P52 | 3,120 MB/s | 1,551.5 MB/s |
| MSI PS63 Modern | 3,300 MB/s | 1,875 MB/s |
Intel Optane may help with caching apps, but the raw SSD speed for writing is a bit underwhelming. Luckily, the read speed is quite good.
For productivity testing using PCMark 10, which balances graphics with CPU usage around Office, web browsing, video, and more, the ENVY 32 shines with an impressive 5,292 score. That result makes it better than 67-percent of all PCs available, including beating a 4K gaming PC. The ENVY 32 score nearly matches the Dell XPS 15 (7590) with a Core i9 and GTX 1650 graphics card (5,521) for further context.
Image 1 of 2
3DMark Fire Strike and Time Spy scores are also favorable when accounting for the GeForce RTX 2060 (Max-Q) graphics card. The ENVY 32 sits between a high-end gaming laptop and a decked out 4K gaming desktop PC.
Speaking of gaming, yes, the ENVY 32 can hustle when it comes to playtime. In Destiny 2, I was able to play at 4K resolution with a mix of medium to high settings for graphics. At this custom NVIDIA-recommended configuration, I have no issue averaging 40 frames per second (FPS). Since the 4K display is 60Hz, gaming over 60 FPS is not possible, but obviously, users can downgrade to "2K" graphics to hit a higher FPS score if desired. Considering the Xbox One X plays Destiny 2 at 4K but locked to just 30 FPS, the ENVY 32 AIO is quite impressive.
Image 1 of 2
Fan noise is nonexistent for normal computer usage like browsing the web, Slack, Skype, watching a video, or using Office. If you start to use the CPU or GPU, though, for anything more intensive, the dual fans will kick in producing 41 decibels of volume (at two feet from the display). It's a noticeable whooshing noise but not terrible. Of course, thanks to the super loud audio, you could drown that out just by turning up gaming volume or use gaming headphones.
Finally, storage performance is favorable for read speeds where 2,000 MB/s was achieved for the 1TB Intel SSD and Intel Optane (32GB). Sequential write speeds were lower at just 500 MB/s. Still, it is difficult to measure the effectiveness of the 32GB of Optane memory (which caches data from your most-used applications to accelerate their launching and usage).
Truly impressive
HP ENVY 32 All-in-One conclusion: Power, beauty, and value
The ENVY 32 checks all the right boxes. If it were to serve as the main PC for a household, everyone could benefit from it, whether it is for TV, a stereo, productivity, video editing, or even serious gaming, For the first time, you can buy an AIO with no compromises (save for the inability to upgrade the hardware).
The ENVY 32's display is easily one of the best in this class of computer. It also does a few "firsts," including anti-glare, HDR600, TÜV Rheinland-certified, and being 4K at 32-inches. HP also added some extreme value and versatility with the built-in Qi wireless charging, streaming to the powerful speakers when the PC is "off," and letting you use the excellent keyboard with your phone and tablet at the flick of a button.
When it comes to audio performance, there is no AIO that sounds this good and goes this loud.
Regarding value, pricing starts at $1,600 for a Core i5, 16GB of DDR4 RAM, GTX 1650 (4GB), and 256GB SSD/1TB HDD. The unit we tested with a Core i7, RTX 2060, 32GB RAM, and 1TB SSD (+ Optane) storage costs $2,499.
HP wasn't shy about comparing the ENVY 32 to the similarly spec'd Apple iMac 27 with a 5K display ($2,529 with mouse and full keyboard). The iMac 27 ships with a 4.1GHz Core i5 processor, Radeon Pro 570X (4GB), 1TB SSD, 16GB of RAM, and a significantly smaller 27-inch display. The ENVY 32, meanwhile, has a Core i7 (4.7GHz), GeForce RTX 2060 (6GB), 32GB of RAM, and a 32-inch HDR600 display. Bump the iMac 27 to 32GB of RAM, and you're at $3,000 with a smaller screen and still slower CPU and GPU. None of that even accounts for the much more powerful speaker system, Qi charging, audio streaming, and Windows Hello pop-up camera that comes with the ENVY 32.
During my month of usage, I had no issues or bugs to report.
If I had to nitpick some issues about the ENVY 32, I'd like to see a higher-quality web camera, a mouse with a higher DPI, and the inclusion of Wi-Fi 6 (AX) for future-proofing. There is also no way to raise the display from the base as it is fixed for height (though you can control the tilt). Storage performance is also OK, but I'm not convinced Intel Optane does much. I'd rather see just a high-quality SSD with 3,000 MB/s read and 2,000MB/s write speeds at the top tier.
The HP ENVY 32 AIO is well thought out, and it is not a copycat device; it clearly has its own identity. HP didn't just stick some parts together but thought about how a computer should work in a modern household, and it created unique solutions that solve problems. The fact that you can do high-end gaming or video editing on it is just a bonus. I've never seen an AIO this powerful, and this feature-complete, which is why it's easy to name the ENVY 32 as the best all-in-one on the planet right now.
An outstanding creation
Real CPU, powerful GPU, and 4K glory

HP's ENVY 32 AIO sets the bar for AIO PCs in 2020. It blows away the Apple iMac 27, and it can act as your TV, computer for work, stereo streaming device, and a gaming rig. It literally does it all.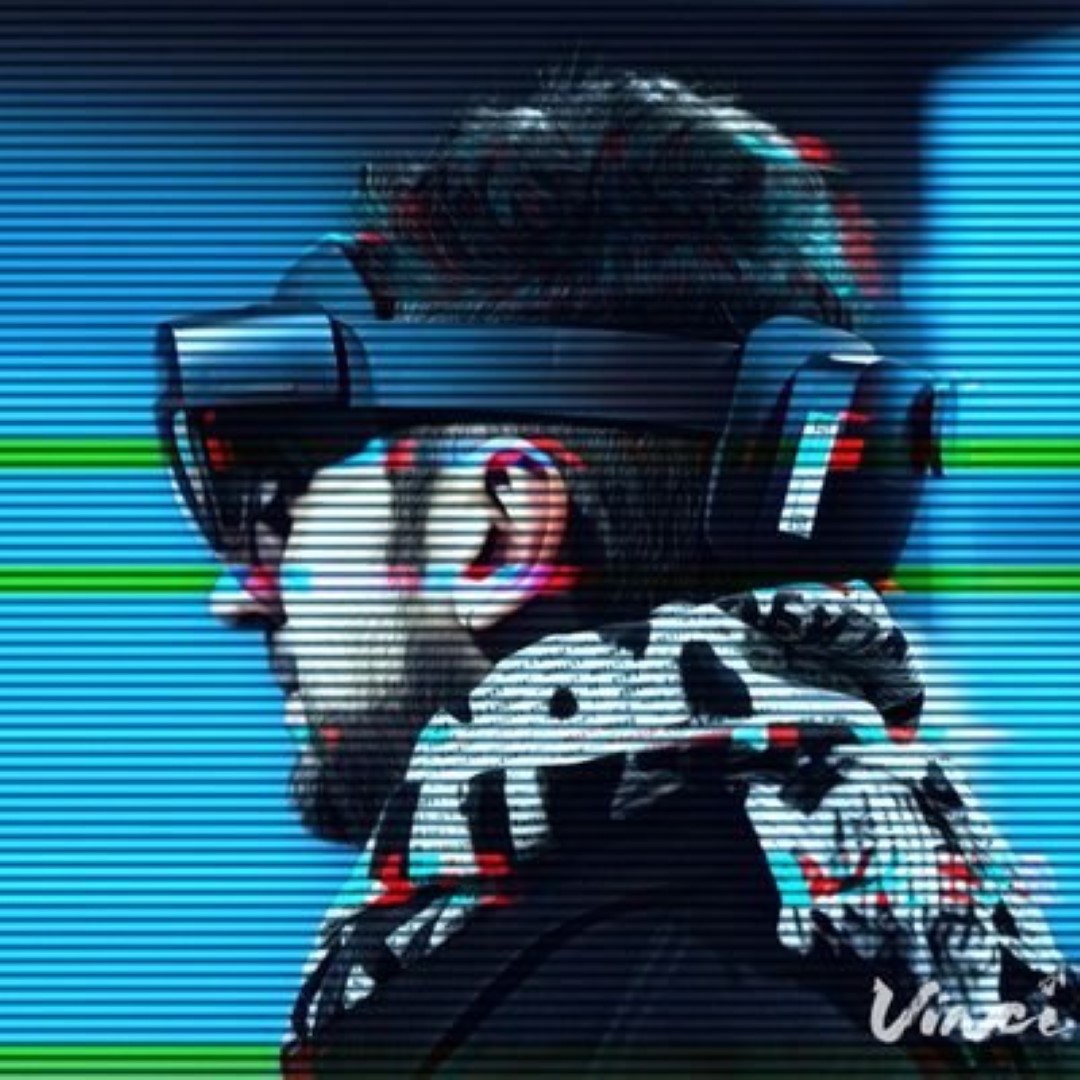 Daniel Rubino is the Editor-in-chief of Windows Central, head reviewer, podcast co-host, and analyst. He has been covering Microsoft since 2007 when this site was called WMExperts (and later Windows Phone Central). His interests include Windows, laptops, next-gen computing, and for some reason, watches. Before all this tech stuff, he worked on a Ph.D. in linguistics, watched people sleep (for medical purposes!), and ran the projectors at movie theaters because it was fun.