HP not only wanted to compete against competitors with the HP Photon wireless gaming mouse, but also wanted a slice of the mousepad pie. While it's possible to pick up a standard mousepad, one that has RGB lighting and wireless Qi charging is more enticing, and that's exactly what HP was going for with the Omen Outpost.
But is it worth the high asking price?
$100 at HPBottom line: HP decided to add RGB lighting and Qi wireless charging to a solid mousepad.
For
High-quality build
RGB lighting
Excellent mouse surfaces
Qi charging
USB passthrough
Against
Expensive
Fiddly Qi charging
Pain to remove surface
You'll love how smart the HP Omen Outpost is
HP already has a few mousepads available at more affordable prices, but the Omen Outpost is a whole different beast. It's clear to see HP designed this mousepad in conjunction with the new Omen Photon wireless mouse with the similar design and Qi wireless charging pad.
It's a relatively large surface, coming in at # x # mm, more than enough for most gamers who don't want their keyboard to rest on the same surface as the mouse. Behind the main surface area is a slab of black plastic that houses the illuminated Omen logo and USB passthrough port on the rear.
As touched on already, this mousepad supports Qi wireless charging with the pad located up top to the left side of the Omen logo. It's marked by a small square, and once you've managed to establish a connection, a small LED will come on below the Omen logo to signify charge.
What makes this charging pad handy is the ability to place down your smartphone while using the PC for a little charge, only to then replace it with a wireless mouse like the HP Omen Photon to ensure it's topped up for the next gaming session. It's a little fiddly to position the mouse just right, but works well once centered.
The USB passthrough is a nice touch, especially given the HP Omen Photon requires the use of a 2.4GHz wireless dongle. This mousepad can be connected using a single USB Type-C cable or the optional USB Type-C to dual Type-A adapter if no available USB-C ports are available — the single USB-C connection is able to power everything.
The RGB lighting is pretty smart, too, wrapped around the side of the main surface area. Speaking of which, the mouse surface is dual-sided, one being harder and the other a softer finish. Both feel great to use, depending on personal preference. The rubber underlay is strong enough to keep the Outpost in the same position, even while during tense moments in-game.
The RGB lighting can be controlled using HP's Omen Command software suite and can be synchronized with the HP Omen Photon mouse, so both devices output the same RGB lighting effect.
Pricing is where the HP Omen Outpost falls short
The main issue I have with the HP Omen Outpost is the price. At a whopping $100, it's about the same price as the Omen Photon wireless mouse. Now don't get me wrong, the build quality and design are excellent, but I feel as though this would put many gamers off who won't feel comfortable parting with so much cash for a mouse mat.
There's also the Qi wireless charging, which is a neat addition to the Outpost, which falls a little short in that it almost becomes a pain to use at times. Half the attempts to use the Qi wireless pad saw either the Huawei Mate 20 Pro or HP Omen Photon establish a connection without requiring me to adjust the device accordingly.
A larger contact pad would have helped me out. The same goes for the actual mouse surface, which is also irritating to remove. There's no handy pull tab that makes the process easy, requiring you to use a tool to pry up the surface pad if you want to swap it over.
Should you buy HP Omen Outpost?
Whether or not you should buy the HP Omen Outpost depends on a few factors. Do you mind forking out $100 for a mousepad? If so, then this is a solid surface for your gaming pointer. An added bonus is the Qi wireless charging pad and RGB lighting with support for HP's Omen Command software.
If you're considering the HP Omen Photon and do not already own a Qi charging pad of some sort, this mousepad is recommended by HP to be the perfect companion to the mouse. While I'd agree with that after using both accessories together, one can't help but wonder if a more affordable Qi wireless pad and separate mousepad would be a better buy.
There's no denying that the HP Omen Outpost is a solid, good-looking mousepad with some handy smart features, but it's incredibly expensive and can be a little fiddly to use. If HP sorts these minor complaints out, the Outpost would be a highly recommended addition to most gaming rigs.
Qi Mousepad
Smart mousepad with RGB and Qi charging

The Omen Outpost is a smart mousepad, letting you charge your smartphone or Qi-compatible mouse, but the price will be a little too high for most.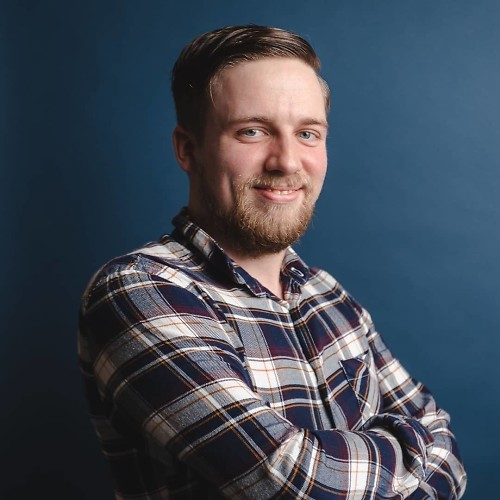 Rich Edmonds was formerly a Senior Editor of PC hardware at Windows Central, covering everything related to PC components and NAS. He's been involved in technology for more than a decade and knows a thing or two about the magic inside a PC chassis. You can follow him on Twitter at @RichEdmonds.