HTC T8290 Leaks Out: WideScreen with WiMAX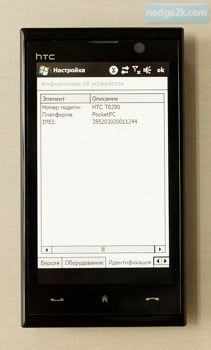 Nedge2k just received some images and specs on a here-to-for unknown and unseen device from HTC: the T8290. It's a squarish Touch HD but looks to be built to run on WiMAX with some GSM on the side. It's got that beautiful 800x480 screen, WiFi to back up the other radios, and Bluetooth (naturally).
Also as with the Touch HD, we're not confident this is coming to the states (after all, WiMAX is really only up and running in a reliable way in Baltimore), instead it seems destined for Russia's Yota network. Unlike the Touch HD, the T8290 doesn't appear to have a 3.5mm headset jack.
So what does this mean for us? One: it means that HTC really is building smartphones with WiMAX capability -- something we were worried wouldn't happen. Two: it means that HTC has now made two devices with 480x800 screen resolution. We're going to go ahead and hope that they have a third up their sleeve that's destined for these United States.
[via Gizmodo]
Windows Central Newsletter
Get the best of Windows Central in your inbox, every day!
wow,,,, that's kinda ugly,,,,,,,, its definitely no HD!!!

Ya know what it reminds me of ...

Why? Because the corners aren't rounded? LOL Given that and the missing 3.5mm jack I fail to see why it's "...ugly" and "definitely no HD!"