This week in Xbox One news - March 22nd 2015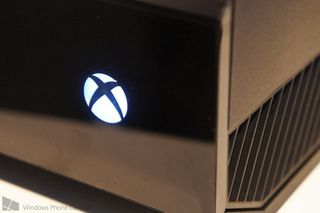 Welcome to our weekly ICYMI for Xbox news!
We'll still be posting major Xbox announcements in the main feed, but I'll be collecting some of the more nuanced news, rumours and talking points into one handy thread every weekend! So without further a-do...
Metal Gear Solid producer Hideo Kojima and Konami to part ways?
Earlier this week, keen internet users noticed that Konami were scrubbing all mention of Hideo Kojima from the Metal Gear history books. Kojima Productions no longer appears in any of the games marketing, leading fans to speculate that there'd been some sort of catastrophic fall out at the Metal Gear publisher. There has been reports that several MGSV staff have been reduced to contractors, and that their continued involvement in the Metal Gear franchise seemed in doubt.
Both Konami and Hideo Kojima issued statements which seem to contradict the idea that Kojima is leaving, although it still seems likely that MGSV could be Hideo's last with the company.
As part of the same press release, Kojima stated:
I doubt any potential fracas between Hideo Kojima and Konami will be to the detriment of MGSV, which is most likely nearing completion. Watching Konami's m̶u̶t̶i̶l̶a̶t̶i̶o̶n̶ ̶o̶f̶ attempts to monetize the Silent Hill franchise over the years doesn't exactly inspire confidence for the future of Metal Gear...
Cortana will play a part in Halo 5, #HuntTheTruth tumblr teases Master Chief's downfall
The actor playing Agent Locke in the upcoming 5th instalment to Xbox's flagship IP, Halo 5: Guardians, let slip that Cortana will indeed play a part in the game. Speaking with IGN, Mike Colt had this to say:
Whether that means Cortana survived the events of Halo 4 or something else remains to be seen, but the hype train for Halo 5: Guardians has well and truly begun. Speaking of which:
A Halo 5 Tumblr complete with a Square Enix style countdown timer has gone live, and expires at 00:00 GMT / 4PM PST. Embedded is the above video, which shows a bullet engraved with the word 'traitor' destroying Master Chief's iconic helmet. It would seem Master Chief is being targeted by someone, most likely Agent Locke - but why? Maybe Monday will have some answers.
April Xbox dashboard preview is now available
Although the latest version is thin on features, the April dashboard update is now available for members of the preview program.
This fresh round of additions include improvements to the party chat system, delivering troubleshooting information for people unable to connect, as well as additional descriptions in achievement pop-ups and streamlined access to game hubs. Major Nelson detailed the update on his blog, stating that more features would arrive in a second wave of updates in the coming weeks. Here's hoping for background audio for Xbox Music!
Alan Wake to be re-mastered for Xbox One?
A reddit user posted screens from a limited customer survey which referred explicitly to an "Alan Wake Xbox One Remastered Edition", as part of a question on pre-order incentives for Quantum Break.
As a fan of Alan Wake, and Remedy in general this is pretty exciting news. Alan Wake was one of the prettier games from the previous gen - and to see it make use of new gen tech would certainly be interesting (particularly if it arrived for free via a Quantum Break pre-order). What do you guys think?
Oddworld: New n' Tasty dated for March 27th on Xbox One
Oddworld: New n' Tasty has been given a formal release date, following successful launches on PS4 and PC. The game is a remake of the legendary PS1 puzzle-platformer Oddworld: Abe's Oddysee, and tasks players with guiding the clumsy Abe in his escape from Rupture Farms (a meat factory that intends to put him and his race on the menu). Oddworld: New n' Tasty will appear on the Xbox store on March 27th carrying the reasonable price tag of $19.99, €19.99 and £14.99 respectively. If you're a fan of both action and puzzle platformers, believe me, this is a must buy title.
Phantom Dust footage leaks following studio closure
We reported earlier in the week that footage of Phantom Dust had leaked to a major outlet, following the closure of its studio. The Xbox exclusive was intended to be a remake of the original Phantom Dust for the first Xbox, but the project has since shifted back to Microsoft for reasons unknown.
Microsoft re-iterated their commitment to the franchise, both via a formal statement and tweets made by Phil Spencer, although the form the final game will take remains unknown. Click here for more detail.
Microsoft debunks rumours of a Gears of War re-mastered collection E3 announcement
Rumours were circulating last week that a so-called Gears of War "Marcus Fenix Collection" would be announced at E3, following a Xbox message reply from Phil Spencer to an inquiring fan. When asked about the prospect of a Gears of War Collection, Phil Spencer said "Haha I can't announce that, but stay tuned.", leading some to speculate. Gears of War head Rod Fergusson was forced to debunk the rumour on Twitter, stating:
I think it's likely that Gears of War 1-3 could eventually see a release on Xbox One, but the form it takes remains to be seen. What is certain however, is that Rod Fergusson and Black Tusk Studios are hard at work on the franchise, and we'll likely see early fruits of that labour this June at E3.
Hisako's ultra combo detailed in new video, ahead of her Killer Instinct debut
Killer Instinct's Season 2 character roster continues to grow unabated, and famed K.I. YouTuber Maximillian Dood has shown off Hisako's ultra in the below video. Hisako is inspired by the 'ghost girl' trope from Japanese horror movies and wields a Naginata bladed spear. Her character traits involve an increased ability to perform counters, and she carries a unique revenge meter to furthers it. Triggering Hisako's instinct meter will prevent the revenge metre from depleting, allowing for perpetual counters. She's also pretty damn freaky.
Hisako's character trailer should be hitting soon, ahead of her formal inauguration into Killer Instinct's season 2 roster last this month.
New game releases for the week ending March 21st 2015!
Battlefield Hardline (opens in new tab) - EA, first person shooter
First up we have Visceral Games' take on the Battlefield franchise, departing from the military and instead focussing on high-octane smaller scale combat between cops and robbers. We've been hands on with the game, and are currently in a process of review, so stay tuned.
Fruit Ninja Kinect 2 (opens in new tab) - Half Brick Studios, produce slash 'em up
Fruit Ninja is an essential mobile title that has enjoyed a good run on Xbox 360 as a Kinect title, the game now comes to Xbox One and enjoys the more accurate controls of Kinect 2. Fruit Ninja Kinect 2 features online and offline competitive co-op, and is as addictive as it is fun. Our review will come shortly.
Resident Evil Revelations 2 (opens in new tab) - Capcom, action survival horror
The episodic Resident Evil Revelations 2 has received its finale, as well as a full retail release on Xbox One. You play as both Claire Redfield and Barry Burton, who are trying to uncover the dark secrets of a mysterious (and bioterror infested) island. I've nearly completed my review of the game, so stay tuned for that.
Ziggurat (opens in new tab) - Milkstone Studios, first person shooter / roguelike
Ziggurat is a first person shooter meets dungeon crawler hybrid, with an emphasis on roguelike qualities. You play as a sorcerer and must traverse challenging dungeons filled with enemies, traps and other hazards. We also have a review for this in the pipeline.
Bladestorm: Nightmare (opens in new tab) - Koei Tecmo, real time tactics
Bladestorm: Nightmare puts in in the midst of battle as a mercenary, and features hundreds of on-screen combatants in real time. Your charge is to adapt to developments on the battlefield, and lead your army to victory. Our review for this should be arriving shortly.
Final Fantasy Type-0 (opens in new tab) - Square Enix, RPG
Final Fantasy Type-0 HD is a re-mastered edition for new gen consoles derived from the PSP game of the same name. Self-described as the 'darkest' Final Fantasy yet, FF T-0 features guns, blood, and real time strategic combat. Stay tuned for our take.
Cabela's African Adventures (opens in new tab) - Fun Labs / Activision, exploration third person shooter
Cabela's African Adventures appears to have only US availability right now. In the game, you'll traverse Africa hunting down and killing 'ferocious beasts' (endangered species, like the Rhino, etc.) for no apparent reason. The game flaunts such innovations as being able to "enter and leave your vehicle at any time", and carries a 2/5 star rating on the store at the time of writing this. I'm kind of glad that as a Brit I'm not able to download this title.
And that's a wrap!
Thanks for reading, and be sure to hit the comments to discuss this week's news.
If you're a developer in the ID@Xbox program and would like to get your game featured, please drop me a line to jez@windowscentral.com
Windows Central Newsletter
Get the best of Windows Central in your inbox, every day!
Jez Corden a Managing Editor at Windows Central, focusing primarily on all things Xbox and gaming. Jez is known for breaking exclusive news and analysis as relates to the Microsoft ecosystem while being powered by caffeine. Follow on Twitter @JezCorden and listen to his Xbox Two podcast, all about, you guessed it, Xbox!
Again, Oni suspects MC to have gone rogue following the events of Didact's return and death. Instead of having a vacation like he was told, he made his own "mission" and went off with his Spartan squad. Halo 5 seems to be an aftermath of the events.
343i confirmed last year in an interview Master Chief won't be killed in Halo 5.

Type-0 was a PSP game not PSVita.

That Africa game from that series is not interesting

I'm calling fake on the screenshot leak; the typo is too glaring.

Possibly, but there were multiple people posting screenshots from the survey. Perhaps the survey itself was fake, but, who knows: http://www.reddit.com/r/xboxone/comments/2zjx1n/is_alan_wake_going_to_be_released_on_x1/

I like this new ICYMI, it's very informative.

Fraces? Did Hido punch a producer at Konami?

Haha, probably not. But it's a cool word!

Hehehe :P
I'd love to see Hido's supporters protesting & riding around Tokyo in an MG REX Replica

Great additional weekly article to the stellar WC site. Now I'll never miss a thing

Thanks mate, if people like them they'll keep coming. :)

This might not be the right place to comment, but reading these news about new game titles for XBOX One make me realize how many first-person and third-person shooter games there are for game consoles. They keep coming out in droves, along with all the zombie shooter games. How about the other game genres? Yes, racing games are also prosperous and that's terrific. How about platform types of games (Rayman and others), flight simulation, puzzle games a la Tetris style, arcade, RPG:s other than Final Fantasy, Tycoon strategy/simulation games, etc. There are so many types of games out there, and yet 95 % of the news I see about new games getting released for either XBOX One or PS4 are all about the "shoot-people-down-with-a-rifle-in-multiplayer-on-same-map-twenty-times-and-repeat" games :). Sometimes I do see indie titles who are mainly about focusing on fun and intellectually challenging games, but they are what remains, the last 5 %. Honestly, in my opinion it is boring to see one type of game genre dominate the next-gen consoles. Where are the fun games? Do everyone who want fun games need to explicitly purchase a Wii U or sit down and play casual games on their phones and tablets? Like I said, this might not be the place for such a discussion, but it is on topic: "game news" and what gets announced. It is also not a critique against the author of the article or Windows Central. I have looked at lists of coming games for the next-gen consoles and they are in line with the Windows Central new games announcements. It is just the industry pushing out the same games all the time, generally speaking, afraid of trying new things.

I would love an old school space flight simulator / dogfight game...

Elite Dangerous may be for you. :) http://www.elitedangerous.com/

This is the perfect place to discuss it. :) I agree with you entirely, I'm currently working on a round up of some of the lesser known indies coming to Xbox One. The amount of innovation they're pushing in the ID@Xbox space is really awesome.

Try ori and the blind forest xD it's one of the best platformers to date. And yes I couldn't agree with you more on this topic c: The 8 year olds only like repetetive shooters like call of duty.

If you're looking for fun and variety, try some Kinect games: Fantasia, D4, Dance Central Spotlight, Just Dance, Shape Up, Fruit Ninja Kinect 2, Boom Ball Kinect, Kinect Sports Rivals, Blue Estate, Xbox Fitness, Rabbids TV, etc.

Just give us the opportunity to listen to music in the background!

I'm guessing Jez is from Europe since he says that the Halo 5 announcement isn't until early Monday.

From Britland, I'll take note of time zones for the future, sorry about that.

The proud nation of England-land like myself

I'm sick of all the remasters and "hd remakes". Having said that, I would buy an Alan wake remastered edition without hesitation. I love Alan Wake!

Ditto. I'm also enjoying remasters on the PS4 as I never owned a PS3, so it is great for people who didn't own previous consoles to get to experience some of the best games that the previous generation had to offer (backwards compatibility would have been better, but we get what we're given).

Fruit Ninja Kinect 2 is really good. Very fun title to jump in and play for a few minutes at a time.

Alan Wake remaster?!?!?! YES PLEASE. I won't need an incentive to purchase a Remedy game but I won't complain :)

This. Remedy and CD Projekt are the only developers I will preorder from these days as they are the only developers that haven't burned me with a release yet.

I want a Gears of War Remaster. I realized my wrongful ways and bought into Xbox for the One and not the 360. I need to be punished for my insubordination by getting the Gears of War Remaster.

I don't the remastered thing... I would more likely prefer a new gen game than a remastered one..... Hoping for Gears of War 4

I think they should give us free Alan. Wake download soon

Hi, this is kinda of topic but i really want to buy XBO, but I live in Croatia and Xbox Live isn't supported here. Is there any hope that Microsoft will add Xbox Live to some new countries. And if so, when?