Intel Architecture Day 2021: Four key announcements you need to know
Intel details its next-gen architecture, and there's a lot to be excited about.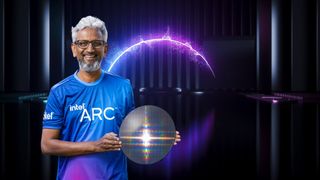 (Image credit: Intel Corporation)
At the 2021 instalment of its annual Architecture Day, Intel gave us a first look at the next-generation Alder Lake architecture as well as other products currently in the works. Intel called the advancements the "biggest shifts in a generation," with the brand making bold bets on CPUs, GPUs, and high-performance gaming (HPG).
With Golden Cove and Gracemont, Intel is debuting two new microarchitectures, with the former aimed at delivering the best possible performance in single-threaded workloads to the latter touting massive gains in efficiency. These cores are coming together in Alder Lake, Intel's 12th Gen Core family that also sees the debut of a new hardware-based thread scheduler baked into Windows 11.
There are also exciting announcements around the Xe GPU family — Intel is introducing its take on NVIDIA's DLSS and is set to go after the best graphics cards — as well as hardware in the form of the Alchemist SoC, so let's dive in and take a look at all the new announcements.
Golden Cove: Delivering a new level of performance
With Golden Cove, Intel is aiming to deliver huge gains in performance from its current portfolio. The microarchitecture forms the basis of the performance cores in Alder Lake, with Intel noting that its goal with Golden Cove was to deliver a design that could drive the next decade of workloads.
To that effect, Golden Cove has six decoders — up from four in Sunny Cove — and the fetch bandwidth itself has doubled to 32 bytes per cycle. Intel is also touting significantly improved branch prediction via a "smarter" prefetch mechanism, and a larger reorder buffer with 512 entries, leading to a high out-of-order window. Golden Cove also gets 12 execution units, two more than Sunny Cove.
The result of these changes is that Golden Cove offers a significant 19% increase in IPC over Rocket Lake for current workloads. Intel says that number could go up for workloads that leverage the new features on offer with Golden Cove.
Intel is aiming to push the limits of low latency and single-threaded workloads with Golden Cove, and the core is designed to be highly scalable — a key consideration given Intel's renewed focus on using hybrid cores in its next-gen architecture.
Gracemont: Intel's most efficient core yet
With Golden Cove designed to deliver the best possible performance, Intel is turning to Gracemont to eke out efficiency. Like Golden Cove, Gracemont is designed for scalability, with the core destined for use in mobile, desktop, and server designs.
Intel is using a three-decoder design with a large 64KKB instruction cache and accurate branch prediction. The out-of-order window has increased to 256 entries, and Gracemont has more than double the execution ports of its predecessor at 17. There's also a larger 4MB L2 cache that's shared among four cores, and a fast memory subsystem with dual load and dual store ports.
With the wide back-end and increase in execution ports, Intel says this efficiency core will be able to deliver IPC on par with Skylake while taking up a fraction of the power. Intel is touting an insane 40% increase in performance while utilizing the same power, but what's more interesting is that the core will offer the same level of performance while taking less than 40% of the power. For throughput, those figures are doubled.
Minimizing power is the biggest challenge when designing a new microarchitecture, so Intel says the new core works at lower voltages to reduce power draw.
Alder Lake: Intel's 12th Gen Core promises big gains
Intel showed off a detailed look at Alder Lake, giving us a good idea as to what's coming with the 12th Gen Core family.
Intel is using a combination of Gracemont (dubbed the e-core) and Golden Cove (p-core) microarchitectures with Alder Lake, with the hybrid design allowing the brand to maximize performance while delivering sizeable gains around efficiency at the same time. Alder Lake will contain a mix of both the p-core and e-core, but the configuration will vary based on the use case.
Intel is aiming to utilize the hybrid design in a variety of form factors. That means we'll see an LGA1700 socketed desktop chip that has up to eight p-cores and eight e-cores, delivering a total of 24 threads. Intel is also rolling out Alder Lake for mobile and ultra-mobile form factors with a lower power threshold, and it is this modularity that Intel is betting on to differentiate the architecture from earlier designs.
With two distinct cores on offer, Intel is introducing a new scheduler called Intel Thread Director that effectively manages workloads between the performance and efficiency cores. Via this system, intensive tasks — like a game or video editor — are assigned to the p-cores. If there are new tasks that need to run in the background — like email or network activity — they will go to the e-core.
Now, if all the p-cores are busy and there's another task that needs to be prioritized, Thread Director will determine if one of the current workloads on the p-core can be moved to the e-core and then slot in the new task accordingly. Now, a lot of this has to do with software scheduling, so Intel has worked with Microsoft to take full advantage of Thread Director in Windows 11.
Alder Lake also gets the latest connectivity, including PCIe Gen 5, DDR5, Thunderbolt 4, and Wi-Fi 6E. The 12th Gen Core family is built on the Intel 7 process, with Intel noting that the first chipsets will be debuting before the end of the year.
Intel Xe HPG: Time to meet Alchemist
Intel has revealed details on its Xe HPG platform, with the first architecture dubbed Alchemist. The HPG platform is designed to designed high performance GPUs that go up against what AMD and NVIDIA have to offer in the consumer category, and the first Alchemist-based devices will debut in the first quarter of 2022 under the Arc brand.
At the heart of the architecture is the new Xe core, and is the case with Golden Cove and other designs Intel has outlined this year, the Xe core is built with scalability in mind. The Xe core has 16 vector and 16 matrix units along with load and store units — similar to NVIDIA's Streaming Multiprocessors.
Intel is combining four of these Xe cores along with four ray tracing units, texture units, and geometry as well as rasterization blocks to form a slice, with the Alchemist design able to accommodate up to eight of these slices with a shared memory cache.
It's strange enough to see Intel make its foray into the GPU category, but what's even more surprising is where the designs will be manufactured: TSMC. Intel is using the Taiwanese fab's N6 node for Alchemist, and as a result, it is touting 1.5x gains in performance/watt improvement over the Xe LP microarchitecture.
And as for what's after Alchemist, Intel has revealed codenames for the upcoming architectures: Xe2 will be Battlemage, Xe3 is Celestial, and Xe4 is Druid.
Alongside Alchemist, Intel is rolling out its own take on upscaling, dubbed Xe SS. The technology uses deep learning to reconstruct subpixel details from neighboring pixels, with Intel touting up to a 2x performance boost. It uses a 1080p source and scales that up to 4K; similar to what NVIDIA does in this area. Intel is rolling out the tech to game makers later this month.
Much more to come
Intel has stated that it is hosting an inaugural Innovation Day from October 27 to 29 to talk in more detail about its next-gen technologies. With Alder Lake slated to debut later this year featuring two new cores and the introduction of the Arc portfolio, it is an interesting time for Intel.
AMD was able to take a bite out of Intel's market share on the back of a strong product portfolio, so Alder Lake needs to be a success for Intel. And as for going up against NVIDIA and AMD in the consumer video card category, we'll just have to see how that plays out.
Get the Windows Central Newsletter
All the latest news, reviews, and guides for Windows and Xbox diehards.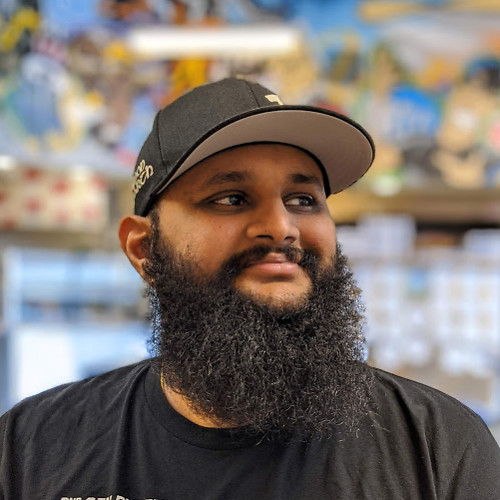 Harish Jonnalagadda is a Senior Editor overseeing Asia for Android Central, Windows Central's sister site. When not reviewing phones, he's testing PC hardware, including video cards, motherboards, gaming accessories, and keyboards.