Jason Ward's extreme 2018 tech predictions: PWA, mobile PCs, and more
2017 is behind us, and 2018 is stretched before us. What might history scribes remember from the coming year in tech?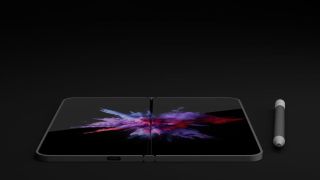 Techies are an imaginative bunch. Envisioning what the future holds is just something we do.
Some of what we envision may be fanciful, ambitious and unlikely in our lifetimes. Other things, based on current technology and trends are almost a given.
In this piece, I will share my predictions for 2018. I believe that everything that will follow is not only plausible but likely in the coming year. Your opinion may differ. Time will tell.
Ambient computing and security concerns rising
We're living in an increasingly connected world. Smartphones, smart appliances, smart speakers, connected cars, the locks on our homes and more are connected to the internet. The growth of this connected reality and IoT is outpacing the regulations and legislation that would protect us.
Connected cars have been hacked both remotely and from within the vehicle. Smart homes have been breached allowing hackers access to everything connected to the home's WiFi, including the smartphones of guests. The government hacked smart TVs. And certain versions of the Amazon Echo are vulnerable to physical hacks.
As we continue trusting more of our lives and physical safety (internet connected door locks and connected cars) to the internet, those with malicious intent will further infiltrate our lives. As we approach a 2019 5G rollout, and more devices come online in 2018, I believe a critical mass will be reached that will force greater attention, and more regulations to address the inherent vulnerabilities of ambient computing in 2018.
Ambient computing puts us at greater risk from hackers
Celluar PCs and the carrier effect
Cellular PCs will become increasingly popular during 2018. Their smartphone-like attributes such as being always connected, long battery life and instant-on capabilities will begin training consumers to use them like they use smartphones.
Furthermore the eSIM technology that allows users to purchase data from different carriers through the Microsoft Store will give users more flexibility and choice regarding data plans. I predict this data purchasing model for a growing platform of connected devices will provoke carriers to become more competitive with their packages and offerings.
2018 will be the beginning of this shift, with greater impact in 2019 as the market becomes more saturated with cellular PCs and 5G begins to roll out.
How 5G and Progressive Web Apps may fix Microsoft's app gap
Microsoft's pocketable Surface and carriers beware
Microsoft will launch its pocketable telephony-enabled Surface the Fall of 2018. This will be a cellular PC, like the cellular PCs before it, but will have telephony. As such the eSIM tech that powers the device's connectivity will also support voice. Users will have the same carrier flexibility with voice plans as they will have with cellular PC data plans through the Microsoft Store.
I believe carriers that will have already begun to respond to a shift in the data purchasing model will foresee, with this telephony-enabled PC category, a need to become competitive with voice packages as well.
Carriers know that 5G will begin rolling out in 2019 and a new PC category with telephony introduced at the end of 2018 foreshadows a potential shift in the current device-voice-data model. Carriers will grow concerned that the adoption of this category over time (as PWAs and 5G make it more plausible) will also change the smart device distribution model. As this PC category will have flexible telephony options accessed through the Microsoft Store, carrier stores will become less important if, in the long run, this category leapfrogs smartphones as Microsoft hopes. I don't envision PWA adoption reaching a point where this device category will compete with smartphones until 2020, however.
Microsoft must leverage eSIM and edge computing to position ultramobile PCs
Progressive Web Apps (PWA), 5G and app gap begone
Though not all app types translate well to PWAs, 2018 will be the beginning of a broader use of PWAs on various device types including cellular PCs and Edge. This will be the start of an eradication of Microsoft's app gap, that will continue into 2019 as powerful processors, and 5G connectivity makes web apps respond like native apps.
We'll also begin hearing more from multiple companies about how PWAs and 5G will change the current "warehouse of apps" app model. Pay close attention to Build 2018, Google I/O and Apple's WWDC. As the 2019 5G rollout approaches the high-capacity, low-latency persistent connectivity it'll provide will make edge computing more pervasive. The reliability of secure, robust 5G networks will inspire companies to begin sharing, in 2018, their plans to embrace the web and cloud as a platform for apps.
This industry shift in the app model will begin in 2018 and reach a point that eradicates Microsoft's app gap, I believe, by 2020.
What is edge computing and how does it affect mobile?
Quick picks…
Edge computing will enable more powerful and intuitive AI on mobile devices. ODG will launch telephony-enabled AR smartglasses. And Qualcomm will win its fight against Broadcom's hostile takeover attempts.
These are some of my predictions, what are you expecting in 2018?
Get the Windows Central Newsletter
All the latest news, reviews, and guides for Windows and Xbox diehards.
Jason L Ward is a columnist at Windows Central. He provides unique big picture analysis of the complex world of Microsoft. Jason takes the small clues and gives you an insightful big picture perspective through storytelling that you won't find *anywhere* else. Seriously, this dude thinks outside the box. Follow him on Twitter at @JLTechWord. He's doing the "write" thing!