Join the party for the Halo: The Master Chief Collection launch at all Microsoft Stores on Monday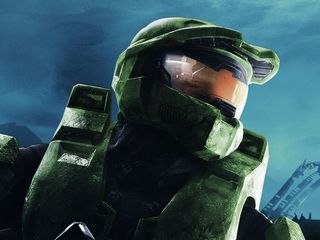 As you might expect, Microsoft is going all-out to promote the launch of Halo: The Master Chief Collection for the Xbox One next week. All 106 Microsoft Store locations in the US and Canada will hold special launch events for the game on the evening of Monday. November 10 starting at 10 pm local time.
If you are one of the first 150 people to purchase the game at your local Microsoft Store, you will also get a free exclusive t-shirt and canteen. However, several store locations will have some extra special events for their launch party, including free and early hands-on time with the game before the launch, prizes, a live DJ and more. The stores that will have these events are:
Bridgewater Commons (Bridgewater, NJ)
Burlington Mall (Burlington, MA)
Fashion Show (Las Vegas, NV)
Oak Park Mall (Overland Park, KS)
Pioneer Place (Portland, OR)
Plaza Las Americas (San Juan, PR)
Scottsdale Fashion Square (Scottsdale, AZ)
University Village (Seattle, WA)
Westfield San Francisco Centre (San Francisco, CA)
That's not all. The Microsoft Store located in Bellevue Square Mall in Bellevue, Washington will have a special exhibit. Microsoft says, "The Halo: The Master Chief Collection will come to life through a museum-like experience with Halo props from the archives and replica pieces on display throughout the store." Finally, the Austin, Texas Microsoft Store at The Domain Shopping Center will have members of the 343 Industries development team on hand to chat with fans.
Will you be heading to your local Microsoft Store to buy your copy of Halo: The Master Chief Collection?
Source: Major Nelson
Twitch preview
We'll be previewing multiplayer and more campaign missions from Halo: The Master Chief Collection via Twitch this Thursday at 11pm Central (9pm Pacific, Midnight Eastern) and Friday at 8pm Central (6pm Pacific, 9pm Eastern) on Twitch.tv/EastXTwitch. Hope to see you there!
Windows Central Newsletter
Get the best of Windows Central in your inbox, every day!
Halo!!! Great news! Halo Fans Rejoice! Those who love Cortana time for some flashbacks! And if the end of Halo 4 gets you bummed, well...that's how THEY ended things...Here's the story they DIDN'T Tell US: Cortana Lives: Requiem This is the Story They Didn't Tell US http://jltechword.wordpress.com/2014/11/04/cortana-lives-halos-heroines-final-message-to-master-chief-how-she-survived-fan-fiction/

Awww what happen to so cal

When get out the results of the contest is Xbox one?

Cincinnati is having one too. I'm going to be there at 9!

Going to be at the Toronto Canada one for sure.

Why no Mall of America? :(

Too bad the Penn Square Mall closes at 9:00 PM...

I will be heading to my local pop up store. They have had food and drinks the last couple weeks for Sunset Overdrive and COD:AW.

I'll be at my local store indeed. Too bad it is not one with the special events. What happened to the New York love?

You forgot Oak Brook Center Ilinois. Like I tipped you about the day after the COD launch.

What no NYC love? "what's up wit dat?"

What no special love/event for Honolulu??? Either way, their having an event and I'm in the building.

Already pre-purchased. Eagerly awaiting the launch.

All Microsoft stores are having an event some at just having a bigger celebration

Staten Island, NY's specialty store is having an event for sure. Food and giveaways as well.

Too bad this is 4 days before the Store opens here in New Orleans but, might get to play a little Xbox with Shaq so I'm happy.

Anybody wanna join me in Calgary? Lets get drunk and tear that party up!!

Alright bro! Just pay for the flight and I'm there! :P

It's already available here in Saudi Arabia

I call BS. The worldwide release date is 11/11. People are able to digitally pre-load now, but they can't play it until it's actually released.

Maybe I would if they released it on PC as well. Screw the Xbox exclusivity, PC is a Microsoft platform just as much.