Learn essential soft skills to succeed professionally!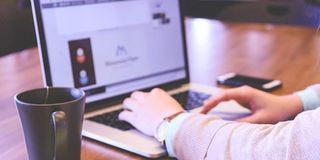 Everyone knows that to succeed in any profession you need to have hard skills. Whether that means you need a degree or certification, or a proven ability to complete certain tasks, it's imperative you meet the requirements of any job. After all, no employer is going to hire a computer programmer who can't code, a doctor who can't stitch up a wound, or an accountant who can't use a spreadsheet; however, people often over look the importance of soft skills.
Become a master of public speaking and other soft skills!
Soft skills refer to skills that may not be integral to your profession but offer you that extra edge in everyday life. Public speaking, basic bookkeeping, and even negotiation skills can help you in your professional career more than you can even imagine. For example, learning public speaking skills can make you more comfortable and assertive during job interviews allows you to present yourself in a much more desirable way to potential employers. These skills aren't always easy to come by and classes can be expensive and inconvenient. Lucky for you, Windows Central Digital Offers know the perfect solution.
The Professional Skills Training Library is the perfect way to learn and master a plethora of soft skills that will help you succeed in any career.
Just check out all the amazing features The Professional Skills Training Library has to offer!
Master soft skills with over 125 courses and 750 hours of content.
Take courses spanning the following modules: Administrative Skills, Career Development, Human Resource, Personal Development, Sales and Marketing, Supervisors and Managers, Workplace Essentials, and more!
Study as many courses as you want and at your own pace.
Increase your employability and earnings potential.
Usually, a giant library of courses like this would cost you tens of thousands of dollars, but Windows Central Digital Offer is offering you The Professional Skills Training Library for only $49!. This is the absolute lowest price you will find on courses like these anywhere! Plus, right now we're offering you complete lifetime access to the entire library, meaning you'll never have to pay more than $49!
Save thousands of dollars today!
Windows Central Newsletter
Get the best of Windows Central in your inbox, every day!