Lenovo's Legion lineup of gaming PCs has come a long way over the last five or so years. In the case of the flagship Legion 7, now in its sixth generation, this has culminated in a modern design with tons of optional RGB lighting, a robust cooling system that can keep up with top-end performance hardware, and a gorgeous 16:10 display with QHD+ resolution. I've been putting this laptop to the test for the last week to see where it excels, where it falls short, and whether it can keep up with its Legion siblings.
Bottom line: The AMD-based Legion 7 (Gen 6) doesn't quite have the same level of raw performance as the Intel system, and it doesn't have PCIe 4.0 or Thunderbolt. But it does offer better battery life and a lower price for high-end models.
For
Stable, high-end performance
16:10 QHD+ display is tops
Impressive audio quality and volume
Keyboard and touchpad handle gaming AND productivity
More affordable than Intel version
Against
No Thunderbolt, IR camera, or fingerprint reader
Only one display option
Battery performance unimpressive
Camera only 720p
PCIe 3.0 storage only
Lenovo Legion 7 (Gen 6): Price, availability, and specs
Lenovo supplied Windows Central with a review unit of the sixth-gen Lenovo Legion 7. It has inside an AMD Ryzen 9 5900HX octa-core processor (CPU), 32GB of dual-channel DDR4-3200MHz RAM, a 1TB M.2 PCIe 3.0 solid-state drive (SSD), and an NVIDIA RTX 3080 Laptop graphics card (GPU), the mobile version of our pick for best graphics card. You can also get this laptop with NVIDIA RTX 3070 and RTX 3060 Laptop GPUs, as well as AMD's Ryzen 7 5800H CPU.
There is just one 16-inch display option available for the Legion 7 AMD model. It has a 16:10 aspect ratio, 2560x1600 (QHD+) resolution, Dolby Vision, DisplayHDR 400, and more. This exact review model currently costs about $2,650 at Lenovo. A similar Legion 7i (Gen 6) model with Intel Core i9-11980HK, 32GB RAM, 1TB SSD, and NVIDIA RTX 3080 Laptop GPU costs about $2,910 at Lenovo.
Models start at about $1,440 at Lenovo, which lands you the Ryzen 7 CPU, RTX 3060 Laptop GPU, 16GB of RAM, and a 512GB M.2 PCIe SSD. Lenovo's official site has the best configuration options — you can sort of build your own laptop as budget allows — though you can also find pre-configured models at third-party retailers like Amazon and Newegg.
Following are the exact specifications as found in my review unit.
Swipe to scroll horizontally
Category
Spec
OS
Windows 10 Home
New models ship Windows 11
Processor
AMD Ryzen 9 5900HX
8 cores, 16 threads
Up to 4.6GHz
RAM
32GB DDR4-3200MHz
Dual-channel
CL22
Upgradeable
Graphics
NVIDIA RTX 3080 Laptop
16GB GDDR6 VRAM
165W
Storage
1TB M.2 PCIe 3.0 SSD
Two M.2 slots
Upgradeable
Display
16 inches
16:10 aspect ratio
2560x1600 (QHD+)
Non-touch, 500 nits
Anti-glare
165Hz, Dolby Vision
DisplayHDR 400
G-Sync
X-Rite Pantone calibration
Ports
USB-C 3.2 (Gen 1)
Two USB-C 3.2 (Gen 2)
Three USB-A 3.2 (Gen 1)
HDMI 2.1
RJ45 Ethernet
3.5mm audio combo
Audio
Dual 2W speakers
Nahimic audio
Harman speakers
Connectivity
Killer Wi-Fi 6 AX1650
Bluetooth 5.1
Camera
Front-facing 720p
E-camera shutter
Keyboard
TrueStrike
Corsair iCUE RGB
1.3mm travel
Touchpad
Precision
Battery
80Wh
300W AC adapter
Dimensions
14.17 x 10.23 x 0.79-0.93 inches
(360mm x 260mm x 20.1-23.5mm)
Weight
5.5 pounds (2.5kg)
Color
Storm Grey
Material
Aluminum
RGB infusion
Lenovo Legion 7 (Gen 6): Design and features
The Legion 7 is Lenovo's top-of-the-line gaming laptop, and its construction and design reflect this position. Its chassis is made entirely of aluminum, with some low-profile poly exhaust vents on the sides and back. The lid is flat, the rear port bank is squared off, and the general wedge shape helps give it a slimmer look. The laptop measures 0.93 inches (23.5mm) at its thickest point.
Customizable RGB lighting is baked into all four primary exhaust vents, and there's a ring of lighting around the front and sides of the chassis. These lights, along with the per-key keyboard RGB lighting, are customizable through Corsair's included iCUE app. Holding down the Fn key highlights on the keyboard all possible shortcuts. The laptops is a sight to behold when all the RGB lighting is synced up together, but you can quickly disable it completely or set it up as a static color in more professional settings.
Lenovo's TrueStrike keyboard is standard in the Legion 7. It's not a mechanical keyboard, but it offers 100% anti-ghosting, fairly firm actuation, and a soft landing when typing. The 1.3mm of key travel prevents fatigue if you plan on using the laptop for productivity work as well. A full number pad is included, into which you can assign custom macros with the Lenovo Vantage app.
Good use is made of the space below the keyboard. The Precision touchpad is oversized, it tracks smoothly thanks to the glass finish, and it can be disabled quickly with a built-in shortcut. Above the keyboard is a round power button that also denotes which power mode the laptop is currently using. White is Balanced, red is Performance, and blue is Quiet. Surrounding the power button are some pinholes that may offer a bit of extra ventilation.
The system's speakers reside on the front bottom edges. On each side is a 2W speaker with Nahimic Audio tuning. Stock audio is exceptional, even before I bothered tuning anything with the included app. Games are loud, and there's enough bass to make explosions pop. Music is clear with good treble balance. And there's no distortion no matter the volume. You're still going to want to pick up one of the best PC gaming headsets for competitive play, but otherwise the speakers do a great job.
Ports live mostly along the back edge of the laptop, where the chassis is extended beyond the screen's hinges. White LED symbols are situated above each port to make it easier to plug things in if you're standing over the laptop. It's a nice little addition that goes a long way.
The back of the PC has three USB-A ports, HDMI 2.1, USB-C, RJ45 Ethernet, and the proprietary Lenovo power connector. The left side has another USB-C port and a 3.5mm audio jack, while the right side has a USB-C port and an E-shutter switch for the webcam. The lack of Thunderbolt 4 is a shame, but it's the norm with AMD systems. Wireless communication includes Killer Wi-Fi 6 and Bluetooth 5.1.
The laptop's raised communication bar above the screen houses a front-facing 720p camera and microphone. The E-shutter works flawlessly, adding some extra privacy when the camera isn't in use. There are no biometric security measures included here; even a fingerprint reader would be appreciated. The camera could no doubt also stand to be FHD at this price, especially due to the popularity of streaming. The stock HD camera isn't particularly bad, but one of the best standalone webcams will do a much better job.
One great screen
Lenovo Legion 7 (Gen 6): Display
Whereas the Intel-based Legion 7i (Gen 6) has three display options listed in some documentation, the AMD model has just one. To be fair, the Legion 7i seems to only be shipping with this same display in most markets. Offering more screen variety would likely help sell the system for design and development work. However, the screen that is being offered is no slouch.
The Legion 7's 16-inch IPS display has a 16:10 aspect ratio, anti-glare finish, about 550 nits brightness (as tested), and DisplayHDR 400. The refresh rate is set at a blistering 165Hz, which looks fantastic at the 2560x1600 resolution. Dolby Vision makes compatible content look even better, and NVIDIA G-Sync helps cut out any screen tearing.
I tested the display with a SpyderX Pro colorimeter, getting back 100% sRGB, 80% AdobeRGB, and 80% DCI-P3 color reproduction. X-Rite Pantone factory color calibration is also included. These are the right numbers for gaming, though for design work something with a higher AdobeRGB or P3 gamut might be required.
Leave it plugged in
Lenovo Legion 7 16: Gaming
The Legion 7's design and display are both impressive, but gaming performance is really what most people are looking for. My review model is at the higher end of what's available from Lenovo, but the ColdFront 3.0 cooling system manages to keep everything in check. Removing the bottom panel of the laptop reveals a fairly substantial amount of metal shielding around the two fans. This hides the vapor chamber and heat pipes, but also helps to disperse heat. The shielding is all a part of the cooling system; you can't remove one with the other, as I quickly discovered during my teardown.
Lenovo's Vantage app holds most of the laptop's performance settings, like network boost, auto close (can be set to close apps when games launch), hybrid mode, screen overdrive, touchpad lock, and more. Q Control 4.0 is also housed here, though you can also toggle between Lenovo's power profiles using the Fn + Q keyboard shortcut. The Balanced profile includes an option for automated CPU and GPU performance tuning based on the game that's being played. I left it enabled while testing the laptop and saw no adverse effects.
I first ran a lengthy stress test to see how well the Legion 7 handles heat and power. With Lenovo's Performance mode enabled, the Ryzen 9 5900HX pulled about 60W of power while the RTX 3080 Laptop GPU sat at about 135 to 140W. That's lower than the 165W maximum for the GPU, though with the CPU not as taxed the GPU would have the overhead to hit its maximum TGP. The CPU sat at about 83 degrees Celsius, while the GPU sat at about 71 C during the test, with the fans hitting about 60 decibels at their peak. Most of the time they ran between 45 and 55 decibels. There was no thermal throttling whatsoever with Performance mode enabled.
I ran the stress test again using Lenovo's Balanced mode. The CPU pulled between 55W and 60W of power, while the GPU moved between 130W and 140W. The CPU was a bit cooler at 80 C while the GPU was a bit hotter at 75 C. Interestingly, fans peaked at about 47 decibels here despite temperatures being about the same. If you're concerned about fan noise, you shouldn't notice a huge difference in performance when running in the quieter Balanced mode.
I also ran some synthetic 3DMark benchmarks to see how the system compares to other laptops we've recently reviewed.
Image 1 of 3
As with some of the other Legion laptops I've tested, including the Legion 5 Pro, CPU and GPU performance is severely compromised on battery power. I ran Time Spy again on battery power and got a score of 2,829, about a quarter of the result on AC power. The Legion 7 will handle general productivity work without issue when running on battery, but once you ask the CPU and GPU to both start working hard you'll want to keep the AC adapter at hand.
Next I turned to some real-world performance benchmarks with demanding games. I tested these using the native QHD+ resolution, with in-game settings mostly maxed out. The laptop was plugged in with Lenovo's Performance mode enabled. RTX ray tracing was disabled.
Far Cry 5: 93 FPS
Red Dead Redemption 2: 69 FPS (DLSS off), 81 FPS (DLSS Balanced)
Shadow of the Tomb Raider: 99 FPS (DLSS off), 111 FPS (DLSS Balanced)
These are solid results, though they don't quite match up to the Legion 7i with its Core i9-11980HK CPU and RTX 3080 Laptop GPU. In any case, this is a high-end gaming laptop with plenty of room to boost frame rates, whether by lowering the resolution or some in-game settings. You're going to have a lot of fun with this laptop.
Decent battery life
Lenovo Legion 7 (Gen 6): Performance and battery
Because the Legion 7 has a comfy keyboard, huge touchpad, color-calibrated display, and a lot of performance overhead, it can also act as a PC for productivity, editing, and other more specialized work. That's where battery life mostly comes in, as you don't necessarily want to search out a plug every time you need to write some emails or stream a video.
With the laptop set to Better Battery (Windows 10) and Balanced (Lenovo) power plans, I tested using PCMark 10's Modern Office battery rundown. With screen brightness at about 250 nits, the Legion 7 lasted 5 hours and 19 minutes on a charge. That could be extended further, though you would likely start to notice some performance slowdown even for more general work. That's about 30 minutes more than the Intel-based Legion 7i with similar performance hardware (Core i9, RTX 3080 Laptop) and the same display.
I ran some more benchmarks to see how the Legion 7's storage and CPU hold up.
Image 1 of 5
The Ryzen 9 5900HX is a hefty CPU that puts up solid numbers, but overall performance was lesser than the i9-11980HK in the Legion 7i in almost all tests. The Intel system also easily beats storage speeds thanks to the PCIe 4.0 standard. Memory and storage are both upgradeable in the Legion 7. You can easily access both SODIMM RAM slots and both M.2 SSD slots after removing the bottom panel.
Which is best for you?
Lenovo Legion 7 (Gen 6): Competition
The Legion 7 (Gen 6) sits at the top of Lenovo's gaming lineup, alongside its Intel-based Legion 7i (Gen 6) sibling.
The Legion 7i brings faster PCIe 4.0 storage, slightly better CPU speeds, and the same high-end feature set with RGB lighting, Tobii Horizon head tracking, loud audio, and more. While baseline Legion 7i models start at the same price as the Legion 7, scaling up the performance hardware causes a significant price difference. A Legion 7i with Core i9, RTX 3080, 32GB of RAM, and 1TB SSD costs about $2,910, while a Legion 7 with Ryzen 9 and otherwise similar hardware costs about $2,650. Lenovo's pricing fluctuates quite a bit, so this could change.
If you'd like something just a bit more portable, the Razer Blade 14 is another AMD-based gaming laptop with high-end features and specs. In classic Razer fashion it's an absolutely gorgeous PC with the latest CPUs and GPUs, as well as a bunch of high-end display options. It runs hot, but it's considerably more compact.
And if you'd like to stick with a 16-inch gaming laptop, HP's Omen 16 is an affordable option. Models start about the $800 range, and there are a bunch of upgrades available. Choose from AMD and NVIDIA GPUs, AMD CPUs, FHD and QHD displays, and more. Have a look at our collection of the best gaming laptops for way more options.
A lot of fun
Should you buy the Lenovo Legion 7 (Gen 6)?
Who it's for
Those who can't live without a lot of RGB lighting
Those who want a premium system with premium performance
Those who have more than $1,450 to spend on a gaming laptop
Those who want a QHD+ display with high refresh rate
Who it isn't for
Those with less than $1,450 to spend on a laptop
Those who don't mind sticking with 1080p
Those who prefer something more portable than a 16-inch laptop
The Legion 7 (Gen 6) with AMD processors is a high-end gaming laptop that focuses on a premium build quality, outstanding display, and cool performance. There was no thermal throttling under full load, though the fans did hit about 60 decibels. At least the built-in speakers are good enough to drown out the noise. Standing on its own it's an all-around great PC, but next to its Legion 7i Intel counterpart, there are some things missing.
There's no Thunderbolt here; instead you get three USB-C ports. There's also no PCIe 4.0 storage option, meaning you're "stuck" with PCIe 3.0 speeds. And, as measured in our testing, raw performance and real-world frame rates aren't quite the same from the AMD system. The tradeoff is some extra battery life, which could come in handy if you're using the laptop for productivity work. And there's also the fact that similarly spec'd high-end AMD models cost about $250 less than Intel models.
Bottom line? The Legion 7 (Gen 6) with AMD Ryzen is a worthy counterpart to the Legion 7i despite some of its shortcomings. For a basic configuration I'd recommend sticking with Intel due to the price parity, though for a high-end model the savings should mostly make up for the lacking features.
Red and green flavors
The Legion 7 (Gen 6) with AMD and NVIDIA hardware will crush modern games at 1600p on the gorgeous built-in display. It doesn't have quite the same level of power or as many high-end features as the Intel version, but it has better battery life and it costs less in the upper ranges.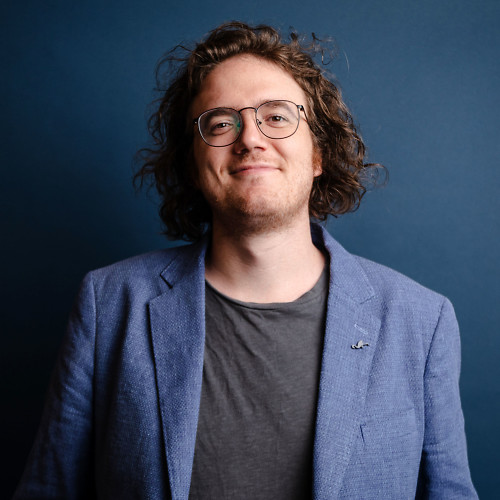 Senior Editor, Laptop Reviews
Cale Hunt is formerly a Senior Editor at Windows Central. He focuses mainly on laptop reviews, news, and accessory coverage. He's been reviewing laptops and accessories full-time since 2016, with hundreds of reviews published for Windows Central. He is an avid PC gamer and multi-platform user, and spends most of his time either tinkering with or writing about tech.