The Legion 7i, now in its sixth generation, is Lenovo's most premium offering when it comes to gaming laptops. It was updated around the same time as the Legion 5 Pro, which turned out to be one of my favorite gaming laptops of the year. I've now (finally) turned my attention to the Legion 7i to test its performance and cooling abilities, as well as the rather generous set of features that's also seen some improvements. Is the Legion 7i (Gen 6) worth the price? Let's find out.
Bottom line: The Legion 7i is Lenovo's high-end gaming laptop, and it's priced to match. The Gen 6 model builds on its predecessor with stunning new 16-inch QHD+ displays, impressive audio, and better performance than ever. If you can justify the premium price, the Legion 7i (Gen 6) should satisfy enthusiasts who want to remain mobile.
For
Superb audio
16:10 QHD+ display makes games look great
Tons of performance on AC power
Keyboard and touchpad good for productivity too
System stability is no issue
Against
Camera only 720p, no IR or fingerprint reader
Performance on battery is unimpressive
Fans get loud on Performance mode
System runs (understandably) hot
Lenovo Legion 7i (Gen 6): Price, availability, and specs
Lenovo supplied Windows Central with a review unit of the Legion 7i (Gen 6). This review model has inside Intel's 11th Gen Core i9-11980HK octa-core CPU, 32GB of dual-channel DDR4-3200 RAM, NVIDIA RTX 3080 Laptop GPU with 16GB of VRAM, and a 1TB M.2 PCIe 4.0 solid-state drive (SSD). The new display with 16:10 aspect ratio has a QHD+ resolution, 165Hz refresh rate, Dolby Vision, and more. This exact model costs about $3,270 at Lenovo.
There are a fair amount of configuration options still available at the official site, with RTX 3060 models starting at about $1,800. You can also find Legion 7i (Gen 6) models at many other major online retailers, including Amazon, Best Buy, and Walmart. An AMD version of the Legion 7 (Gen 6) is availalbe at Lenovo as well, starting at the same price as Intel models. It has up to an RTX 3080 laptop GPU and an AMD Ryzen 9 5900HX CPU.
Here are the exact specs as found in my review unit.
Swipe to scroll horizontally
Category
Spec
OS
Windows 10 Home
Windows 11 Home
Processor
11th Gen Intel
Core i9-11980HK
8 cores, 16 threads
Up to 5.0GHz
RAM
32GB
DDR4-3200MHz
Dual-channel
Upgradeable
Graphics
NVIDIA RTX 3080 Laptop
16GB GDDR6 VRAM
165W
Storage
1TB M.2 PCIe 4.0 SSD
Two M.2 slots
Display
16 inches
16:10 aspect ratio
2560x1600 (WQXGA)
IPS, 500 nits
165Hz refresh rate
100% sRGB
HDR 400
Dolby Vision
NVIDIA G-Sync
X-Rite Pantone calibration
Ports
Two Thunderbolt 4
USB-C 3.2 (Gen 1)
Three USB-A 3.2 (Gen 1)
3.5mm audio combo
RJ45 Ethernet
HDMI 2.1
Audio
Dual 2W speakers
Nahimic Audio tuning
Connectivity
Intel Wi-Fi 6 AX1650
Bluetooth 5.1
Camera
Front-facing 720p
E-shutter
Keyboard
Lenovo TrueStrike
Corsair iCUE RGB
1.3mm travel
Touchpad
Precision
Glass
Security
Camera shutter
TPM 2.0
Battery
80Wh
Rapid Charge
Dimensions
14.17 x 10.23 x 0.79–0.92 inches
(360mm x 260mm x 20.1–23.5mm)
Weight
5.5 pounds (2.5kg)
Color
Storm Grey
Lots of RGB, if you want it
Lenovo Legion 7i (Gen 6): Design and features
The Legion 7i (Gen 6) follows the same design trend that we've seen from Lenovo's gaming laptops for a few years now. Its modern appeal is due to a flat lid, a bank of ports along the back edge, wedge-shaped chassis, and understated exhaust vents. The Storm Grey color isn't too flashy, and it's nearly all metal (save for some of the exhaust shrouding) for a solid feel. It weighs in at 5.5 pounds (2.5kg) and measures 0.92 inches (23.5mm) at its thickest point. It's not the lightest laptop out there, but considering the hardware inside and the all-metal build there's nothing to complain about.
This being the premium gaming option, Lenovo has included customizable RGB lighting for its side and rear exhaust vents, as well as a thin ring around the front and sides. The TrueStrike keyboard is also infused with customizable RGB lighting. It's all handled via Corsair's iCUE app instead of Lenovo Vantage, and it can all be synced up together. Holding down the Fn key lights up all your possible shortcuts, giving you plenty of quick control over the system. The RGB lighting does not enable itself when the system restarts if it was disabled beforehand; this was an issue in the past that Lenovo seems to have fixed.
The keyboard has 1.3mm of key travel, making for a fairly comfortable typing experience. It's 100% anti-ghosting, keys have a firm actuation point with a soft landing, and you get a full number pad. Within the Vantage app, you can set up a number of gaming macros for the numpad, making it useful even if you're not crunching numbers. The Precision touchpad is large and tracks well; it can be disabled quickly while gaming to avoid accidental presses. A mechanical option might be preferred by some at this price, but the TrueStrike keyboard has grown on me this time around.
Between the keyboard and display are some aesthetic pinpoints that surround the centered power button, likely adding a bit of ventilation for the internal hardware. Sound is pumped out by a 2W speaker on either side of the bottom of the laptop, near the front. Before even getting into the Nahimic app for custom tuning I was blown away by the sound quality. Listening to music is no problem, and the 3D audio abilities through the app help simulate surround sound while gaming. There's a ton of bass, volume can drown out the fans at their loudest, and there's no distortion at full volume.
Above the screen is a communications bar that extends physically just past the lid edge for easier opening. It houses a 720p camera and a microphone; the e-shutter toggle is on the right side of the laptop. I'd like to see an FHD camera in a PC this price, but the HD one here isn't awful.There's no fingerprint reader or IR camera option, so you're out of luck if you like the security of biometric logins. If you have streaming ambitions, something from our best webcams roundup will likely be a better fit.
The Legion 7i (Gen 6) comes with Tobii Horizon software that enables head tracking for camera movement in more than 45 games. It can also keep track of screen time, it can be used to auto-lock your PC if you walk away (but no unlock like true human presence detection), and it can blur your screen for added privacy if you look away. The main head tracking feature isn't something I would use, but it can certainly come in handy (especially for gamers using a controller).
Ports are mainly grouped along the back edge of the laptop. There are small white LED symbols above each port (they can be disabled) so that you can see what you're plugging in without having to turn the whole laptop around. The back has RJ45 Ethernet, Thunderbolt 4, three USB-A 3.2 (Gen 1), HDMI 2.1, and Lenovo's proprietary AC connector. The left side has another Thunderbolt 4 and a 3.5mm audio combo jack for a headset, while the right side adds a standard USB-C 3.2 (Gen 1) port. Wireless connectivity is Wi-Fi 6 or Wi-Fi 6E and Bluetooth 5.1.
Super specs
Lenovo Legion 7i (Gen 6): Display
The Legion 7i (Gen 6) has three 16-inch display options, all with a 165Hz refresh rate, Dolby Vision, NVIDIA G-Sync, and a 2560x1600 (QHD+) resolution. Those extra pixels come thanks to the taller 16:10 aspect ratio, which removes most of the chin below the screen. With the lid open, the laptop is all screen and keys for a modern look.
I have the "basic" display option in my review unit, with anti-glare finish and HDR 400. I tested color and brightness with my SpyderX Pro colorimeter, getting back 100% sRGB, 80% AdobeRGB, and 81% DCI-P3 color reproduction. It hit 546 nits brightness at maximum. This is the screen I'd recommend for most gamers. It looks fantastic and it costs the least amount of money.
If you're interested in design and development work, the other two displays should be a better fit. The next step up has a Mini-LED backlight, 1,000 nits brightness, anti-glare finish, 97% DCI-P3 color reproduction, and HDR 1,000. If you also need precise AdobeRGB color, the final option boasts 1,250 nits brightness (with Mini-LED backlight), anti-glare finish, 100% DCI-P3 and AdobeRGB color, and HDR 1,000. All displays also come with X-Rite Pantone color calibration.
These displays are absolutely stacked, at least as long as you don't want to make the step up to 4K. You can always check out our collection of the best PC gaming monitors for something larger, but I wouldn't be upset gaming primarily on the built-in Legion 7i display.
Core i9 and RTX 3080
Lenovo Legion 7i (Gen 6): Gaming
Lenovo's usual AI performance engine is onboard here, working with Q Control 4.0 for quick movements between Performance, Balanced, and Quiet profiles. This is something I first saw in Lenovo's 2020 Legion 5i 15 and again in the Legion 5 Pro. It's all found in the included Lenovo Vantage app, where you can also toggle things like network boost, auto close (which nukes certain apps when you start a game), hybrid mode (for discrete and integrated graphics), screen response time overdrive, and touchpad lock.
Q Control's Balanced profile has an option to allow the system to tune the CPU and GPU performance on a per-game basis. I left this enabled for testing; it caused no issues with fan noise or heat despite the warning included. This is a rather powerful system with high-end performance hardware, but the dual-fan setup and four exhaust vents seems to do a decent job of keeping the system from overheating to a point where it throttles. The center of the keyboard got noticeably hot when under extended load, and you won't want to game with the machine on your lap. Still, it sits well within acceptable limits.
I began with a system stress test to check for thermal throttling and powers. There was a tiny blip at the very start while the CPU was in Turbo, but otherwise throttling was nonexistent. I ran the test using Lenovo Performance mode, allowing the system to run full out. The GPU sat at about 70° Celsius at a 135W TDP, which is quite a bit lower than the quoted 165W maximum. This is an issue that plenty of laptop GPUs suffer from. The CPU sat at about 48W with a temperature holding around 75° Celsius.
In Performance mode the fans climbed up to about 55 decibels, though they ran at a smooth RPM. In Balance mode the system was closer to 35 or 40 decibels.
Image 1 of 3
When I reviewed the Legion 5 Pro with AMD Ryzen processor, I suspected that it was falling into the AMD performance for battery tradeoff that we'd seen in the Razer Blade 14 and the Surface Laptop 4 15. These laptops saw everything from CPU to SSD speeds being compromised when on battery power, something that wasn't as common with Intel systems. The Legion 5 Pro did see a reduction in performance for the CPU and GPU, but everything else seemed fine. I still blamed this mostly on AMD.
Now, after testing this Intel system, I see it's more likely an issue with Lenovo's power profiles. There is a huge reduction in performance when running on battery here for the Intel system as well. I understand that any battery will have a hard time keeping up with the power demands of this high-end hardware, but I didn't expect the system to achieve only about a quarter of its AC-power potential.
Running Balanced mode without AC — Performance mode isn't an option on battery — Time Spy scored 2,869 (compared to 12,401 on AC) while Fire Strike scored 6,020 (compared to 24,025 on AC). This is a laptop that you'll want to keep plugged in while gaming, which isn't much of a surprise. And if you run the system on Balance mode while plugged in, you'll lose about a tenth of performance. The Legion 7i scored 11,287 in Time Spy and 24,025 in Fire Strike on the Balance power mode.
I tested some of my favorite (and demanding) games on the Legion 7i (Gen 6) to see how it fares running games at the native QHD+ resolution. I went with in-game settings maxed out and with the laptop running on AC power with Performance mode enabled, with DLSS and RTX off unless specified.
Far Cry 5: 114 FPS
Red Dead Redemption 2 (AC): 77 FPS (DLSS off), 92 FPS (DLSS Balanced)
Red Dead Redemption 2 (Battery): 18 FPS (DLSS Balanced)
Shadow of the Tomb Raider: 113 FPS
These are excellent results, and you can always scale down the resolution if you find that frame rates aren't high enough. And thanks to NVIDIA's DLSS and now NVIDIA DLDSR, you have plenty of options when it comes to boosting game fidelity. This is one of the most powerful laptops we've ever tested, and gamers will undoubtedly be happy with the level of performance on offer.
Hours of productivity work
Lenovo Legion 7i (Gen 6): Performance and battery
The Legion 7i (Gen 6) is a gaming laptop first, but that doesn't mean it can't also crush fairly intensive productivity, design, or development work. The keyboard is comfortable for typing, the touchpad is large, and the display provides accurate color reproduction. If you want to do some editing or design work, this laptop should be up to the task.
That brings into question battery life, since you might not always be around a plug when a deadline is approaching. And besides, if you're just typing up some documents you don't want to be tethered. I ran PCMark 10's Modern Office battery rundown with 50% screen brightness (about 250 nits) and the Better Battery Windows profile. The Legion 7i hit 4 hours and 49 minutes. That's respectable, and it could be extended further if needed.
I ran PCMark 10's Gaming battery rundown next, with the same 50% screen brightness but using the Best Performance Windows profile. The laptop managed an hour and 15 minutes. This result isn't surprising, and if you're gaming you'll likely be plugged in anyway to get maximum performance.
Running some CPU-intensive benchmarks in hybrid mode (where the discrete GPU isn't employed unless absolutely necessary), AC and battery performance differences aren't as pronounced as they are when gaming.
Image 1 of 5
The PCIe 4.0 storage included is exceptional, achieving high read and write speeds. Load times aren't an issue here. The system has two M.2 slots inside for future upgrades, and you can outfit a PC with two SSDs (up to 3TB) from the factory. Memory is also upgradeable, with two SODIMM slots under the back panel.
Lots of options
Lenovo Legion 7i (Gen 6): Competition
The Legion 5 Pro is easy to recommend if you'd like to stick with AMD Ryzen processors and don't want to spend quite as much. It doesn't have all the same RGB accoutrements, there's no Tobii Horizon, and the higher-end display options aren't available, but it's still one of the best options if you're just focused on gaming. It has a 16:10 QHD+ display, up to an RTX 3070 GPU, and up to a Ryzen 7 5800H CPU.
Sticking with 16-inch options, the HP Omen 16 is a better option for anyone on a tighter budget. Models start at about $800, with plenty of upgrade options available. AMD and NVIDIA GPUs are available, and you can get up to an AMD Ryzen 7 5800H CPU. FHD and QHD displays — with 16:9 aspect ratio — can be configured.
In terms of truly premium gaming PCs, the Razer Blade 15 is still at the pinnacle. New models for 2022 are expected to be made available for preorder January 25, with the latest Intel and AMD CPUs, NVIDIA RTX 30-series GPUs, DDR5 RAM, displays with higher refresh rates, and more. If you have a big budget, this might be the way to go.
Take a look at our picks for the best gaming laptops out there if you're still not convinced.
It'll cost ya
Should you buy the Lenovo Legion 7i (Gen 6)?
Who it's for
Those who want premium gaming performance and features
Those who prefer a PC that can handle gaming and specialized work
Those who have more than $1,800 to spend
Who it isn't for
Those who can't spend thousands of dollars on a gaming PC
Those who don't need the absolute best performance
Those who prefer something smaller than 16 inches
The Legion 7i (Gen 6), now with its taller 16-inch display, improved audio, RTX 30-series laptop GPUs, and 11th Gen Intel Core CPUs, is a significant step forward compared to the Legion 7i 15 (Gen 5). One of my main issues with the previous generation was the lack of anything above an FHD resolution, and that's been resolved here. Even the "basic" QHD+ screen is gorgeous, and there's plenty of room for upgrades if you want to get into specialized work.
I'd like to see a bump up to FHD as standard for the camera at this price, and either a fingerprint reader or IR sensor for facial recognition would also be appreciated. There is a camera shutter included for extra privacy, and the 720p camera does a decent job. The extra RGB lighting — with synchronized keyboard, exhaust vents, and body trim — gives that Wow look when enabled, and the otherwise flawless aluminum construction has more of a professional feel.
High-end performance is really where this laptop shines. It's one of the most powerful gaming laptops we've tested, and Lenovo's power balancing keeps it from overheating and throttling. Fans do get loud under full load, but the amount of hardware under the hood makes the sound easier to justify.
Like with the AMD-based Legion 5 Pro, you'll want to keep the Legion 7i plugged in when you need utmost performance. Switching to battery power saps CPU and GPU gaming performance considerably, to the point where most intensive games become unplayable. Productivity work (where both the CPU and discrete GPU aren't being taxed simultaneously) is certainly doable on battery power, losing out only about a quarter of overall performance and lasting nearly five hours on a charge.
This is a gaming laptop that I'd recommend to any enthusiasts with a lot of money to spend. It crushes modern AAA games, the stacked display is gorgeous, and the design and construction are undeniably premium. If it's a bit too expensive but you like what Legion has to offer, be sure to have a look at Lenovo's other gaming laptops before venturing into the broader market.
High-end mobile gaming
With new 16-inch QHD+ displays with 16:10 aspect ratio, updated performance hardware, better audio, and many more refinements, the Legion 7i (Gen 6) is better than ever. If you're an enthusiast gamer who wants to keep it mobile, this is a top option.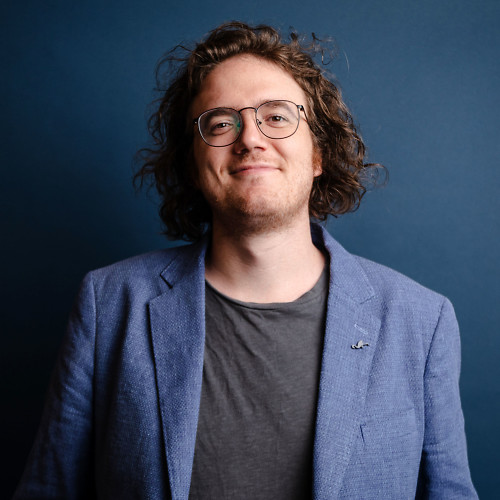 Senior Editor, Laptop Reviews
Cale Hunt is formerly a Senior Editor at Windows Central. He focuses mainly on laptop reviews, news, and accessory coverage. He's been reviewing laptops and accessories full-time since 2016, with hundreds of reviews published for Windows Central. He is an avid PC gamer and multi-platform user, and spends most of his time either tinkering with or writing about tech.