Lenovo Yoga Book getting brighter, coming in white and red from September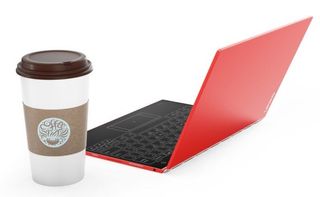 Lenovo's futuristic Yoga Book with it's touch keyboard will be getting a new lick of paint in the not-too-distant future. Alongside the company's big Tech World event in China, Lenovo has shown off new white and red versions of the Yoga Book.
What is sorely missing is any word on a hardware upgrade. But by the time these two new colors emerge in September, the Yoga Book will be a full-year-old, so we'd like to see something a little more substantial than just a new color on the outside.
We do like the Yoga Book, with the standout feature being that futuristic keyboard. You're also getting a full HD touch display, an Intel Atom x5 processor, 4GB of RAM and 64GB of storage. Prices for the Windows version start at $549 and the same will apply to the white and red models later this year.
But what we really want from Lenovo is a Yoga Book 2.
Richard Devine is an Editor at Windows Central. A former Project Manager and long-term tech addict, he joined Mobile Nations in 2011 and has been found on Android Central and iMore as well as Windows Central. Currently you'll find him covering all manner of PC hardware and gaming, and you can follow him on Twitter and Instagram.
Physical keyboard and pen enabled screen and reduce the size of the bezels. I love the size. I suppose I've now just described a yoga mini.

Pen not working directly on the screen just seems backwards...

Not necessarily. Lenovo tried something new. Some people love it, some less so. Should never say it's backwards to try something different. Innovation is what drives everyone forward.

Maybe you'd like the Asus zenbook flip S? It's bigger overall iirc, but it's not much thicker. I have a yoga book and I really like it, because it's the perfect size and shape to use as a tablet and it works for all the laptop stuff I have to do as well... but I kind of want one of those, just to have something more normal. idk

For what point? Atom doesn't support rapid charge or thunderbolt, so you are just trading out form factor.

Yeah - USB C would mean my phone and Laptab could charge with the same cable. That'd be much better.

Yeah but until this year then two largest smart phone makers (Samsung and Apple) were not using it. Even now, only the most recent Samsung high end phones have it, so the mass market still uses either a lightning connect it (a no go for Lenovo) or a micro USB.

Prefer the black/gold look of the Android version but I'd rather have all black than red or white. I'm just glad to see that Lenovo hasn't completely abandoned the line and maybe a Snapdragon version might come.

Honestly the Yoga book is my favorite computer, but that's mostly because it fits my very specific needs nearly perfectly, and that's not to say it couldn't be improved. Imo I'd really like to see a second generation that has a bigger display (Honestly I'd keep the resolution the same for performance reasons, without cooling you're not going to get much more power out of this thing especially at this price, so keeping the resolution down for performance and cost savings seems smart to me), maybe more ram, and most importantly USB C and the ability to charge faster. My #1 complaint about the Yoga Book (beyond the software issues I had at the start) is that it takes forever to charge. That's acceptable, because it's battery life is pretty great, but I really feel like they could improve it a lot.

"I need USB-C" is all I ever see. Why? This machine is an Atom (a dead end line for Intel), it doesn't support rapid charge or thunderbolt in the chipset so why change the connector? What you want is a switch to a high end ARM chip running W10ARM because the USB-C feature you really want here (rapid charge) is standard in the high end Qualcomm chipsets.

Very good point. THIS is the very reason Microsoft decided aginst USB-C - not the technical reasons, but the ignorance of what USB-C is supposed to bring to the user. Just the form-factor of USB C means nothing at all - it's what the feature set supported by the chipset, vendors, cable mfrs, etc.... all these variables play a art now. These calls for USBC - its as if provided a a dead-end low -ass computer but filled up with USB-C ports on all 4 sides would make their dream come true.

AFAIK, the Lumia 950 phones don't support fast charge but they do accept 3A charge rate. The Yoga Book could easily accept 3A with a USB-C port. Furthermore, the Yoga Book means I have to cary around another cord rather than just one. Also, the USB-C port is more durable than micro-USB. The form factor DOES matter to me. Why don't some people get this?

The 950 uses Qualcomm Quick Charge 2.0 to take high amps across the USB-C, I have not seen that this is implemented, or its equivalent in the Atom chipsets.

"Lenovo's futuristic Yoga Book with it's touch keyboard" *its
Windows Central Newsletter
Get the best of Windows Central in in your inbox, every day!
Thank you for signing up to Windows Central. You will receive a verification email shortly.
There was a problem. Please refresh the page and try again.