Lumia 830 now available in New Zealand, exclusive to Spark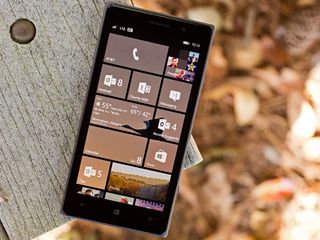 Lumia 830, the affordable flagship from Microsoft, is now available for sale in New Zealand. The Windows Phone device is available exclusively from Spark, the leading carrier in New Zealand.
The Lumia 830 is the first Windows Phone to use Spark's brand new 700MHz spectrum, which promises blisteringly fast 4G speeds in more places allowing people to do more and get more out of their devices.
The Lumia 830 is available in only black color for NZ$ 599 (USD 475). You can pay for it all at once, or split the cost over 12 or 24 months instead by opting for monthly plans starting from $39. The service provider is also bundling a free wireless charging plate, till stocks last.
Are you looking to buy a Lumia 830? You might want to rush to grab the free wireless charging plate on offer. While the Lumia series gets its charm from the color options, it's a pity that the Kiwis will only have the option to buy the black color.
Thanks Gurtej, for the tip!
Windows Central Newsletter
Get the best of Windows Central in in your inbox, every day!
Writing for official announcement here in Saudi Arabia

Is it not out there yet? I wanted to get one as a gift for my dad. Where in KSA are you? Did you check Jarir?

I live in Taif, there's no Jarir here, but I've asked some friends, they told me that it's available in Jarir -Jeddah, Riyadh, Qaseem- for 1300 SR.
If you live in these cities can you please confirm?
Thank you

Taif doesn't have a Jarir lol? I live in Gasseem but which branch/city is it, Unaizah or Buraidah? I live in the former but will try to check at both as soon as possible. :)

I know I'm a bit late lol but I checked at Jarir Unaizah today and they do have it! When I asked the representative about it, he thought they didn't until I pointed out that it was in the display case lol. They have it in all colors but green for SR1499 (which is higher than expected) and the shell collection hasn't arrived yet.

Noooooo spark(telecom) sucks and is expensive but you get free Spotify premium tho

$600 is a good price on that plan in NZ. Though if you want to buy from an importer you can get the 930 for $650.

@Sam77 Its not too bad, as a reference point, the S5 and Z3 are $999, iphone 6 starts at I think $1049 and goes north of that very fast when you increase storage or go for a 6 plus. The 930 also released at 999 but can be had for 799 now

Really? I'm on Spark with my 1020, and I've had no problems at all. In fact, they've been tossing a lot of freebies at me lately :P. $600 is a VERY good deal for the 830 though, at least from a carrier

well i was comparing the pricing on plans i m on vodafone for $24 a month including 300 mins unlimited text and 1gigs, the only thing telecom, sorry spark has is free premimum spotify, and spark keep on dropping signal when i m at home :\ which is quite strange as well

Damn Kiwis getting it before Australia... WTF..... Jesus is the way to salvation

go kiwis :) now to the 4 nations final :D its kiwis all the way

I'm with the All Blacks on this one.

Yeah, I was going to say that. Cheapest option is $62 on 24mth contract.
JB Hi- Fi and Harvey Norman have it off contract too. But I do wish other carriers would pick it up

$600 that's a surprisingly good price in NZ and good on them for including free charging plate. Vodafone released the 930 for $1000 no accessories

Yeah that's a good price from a network. Though if you have around $600 to spend you may want to consider the 930 from PBTech or Mobicity.

they are selling 930 for 7hundred something on vodafone today :|

Yeah its been $799 on Vodafone for a week or 2 now

I picked one up from Spark on Friday. It comes with a free wireless charging plate too. DT-900 I think.

Quick question dirtymagic86; is the aluminium frame around the edge silver or black? The photos of the phone on the Spark website have a black rear plate but the aluminium frame is silver. Every other shot of the black phone has black aluminium. Was wondering if this was an error with the image or if this is just a Spark exclusive perhaps?

Black back with black aluminum trim. Looks niiiiice

That's what the article says of you actually read it dude. Is that the new or old plate?

I feel like exclusives is what's hurting Windows Phone more than anything else...

Agree, Apple use to do this until they learned you get more customers with no exclusives to one carrier. Microsoft hasn't learned this yet.

While I too think that these so called "exclusives" do more hurt than good, my understanding is that it's based on what carriers want, not MS deciding to only let one carrier have it. The iPhone is everywhere because carriers want it. In the early days only a few carriers were willing to take the risk.
I know it's a cart before the horse thing, but with WP still having such a low market share, many carriers just won't be bothering to carry a full range of Windows Phones.
Remember, "exclusive" is just marketing spin for "these are the only guys we could convince to carry it"

Finally! But I want the orange one!

PB Technologies also sells 930 and 830. Instock now.

Excellent phone. That's a good news for the kiwis :-)

Anyone know where to get that background photo from?
Windows Central Newsletter
Thank you for signing up to Windows Central. You will receive a verification email shortly.
There was a problem. Please refresh the page and try again.