Mango rolling out on Sprint for HTC Arrive at 1pm CST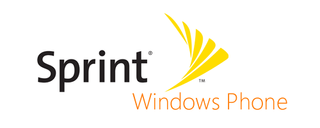 Sprint has released some information about an actual time stamp today when Mango will begin rolling out for the HTC Arrive on their community forum. 1pm CST (just about an hour away).
We only recently covered a representative conversation between the carrier (opens in new tab) and our Seth Brodeur confirming that today's the day and it will take a few days for the rollout to complete. To those on Sprint, if you've received notification and have updated please do let us know in the comments or via tip!
Source: Sprint Community (opens in new tab), thanks Jetface for the tip (opens in new tab)!
Rich Edmonds is Senior Editor of PC hardware at Windows Central, covering everything related to PC components and NAS. He's been involved in technology for more than a decade and knows a thing or two about the magic inside a PC chassis. You can follow him over on Twitter at @RichEdmonds.
So basically we will receive a notification on our phones telling us to connect to Zune for the update?If on the leaked RTM then I'm assuming those would not receive a notification?

That is correct. Leaked RTM builds not supported, you'll be updating at your own risk with the Family and Friends pre-cleanup update AFAIK.

If you are on the RTM I wouldn't count on the update working at all. Microsoft said it may work if you are on the dev beta, but has remained mum on the leaked RTM, so if you want to use Sprint's Mango update cross your fingers and hope, but I would keep your NoDo backup handy.

I never got a notification for NoDo on my phone...I had to connect it to Zune to get the notification.

Very nice. I'll be looking for it soon!

There goes that whole "AT&T will be the first" c r a pWhy is c r a p censored?

http://mango.microsoft.com/windowsphone/en-us/features/update-schedule-u...Wheres my update site says that all carriers are now delivering update

+1 on hoping the update works from RTM. Not like it is a huge deal, but being such a lateral update move, it really shouldn't be hard to have Zune see the update release date difference, firmware update difference, or some other little flag to get the update on any/all devices thus far.Just a thought, no firm knowledge on the matter, but so far the beta updates have worked like a charm and it would be fantastic to see the true release work just as smoothly.

HA...ATT announced it first, but it doesn't look like they WILL be first...waiting to see if ATT pulls through...

Excellent!I can't wait!!!!!! Gotta run to town right now but when I get back I will hopefully be one of the first to get it!Considering I got my Arrive the week it came out maybe they will go by that?Probably not though.

I just got the update!!!! Sprint is right on time.by the way i just registered to post this. lol even though i have been on the site since i got the arrive on the day it came out.

Congrats to Sprint. AT&T talks the talk, but Sprint actually gave customers an hour to expect it.

I have the Dev Beta and was just informed that I have an update available. The Update message says that it will update my phone to the final version (7720).Clicking "Update Now" now!

Same. That was both fast a painless.

I just checked my phone is up to date, no mango yet. Where are you gnstfabz? I'm in the southwest, mountain time.

is it 1 pm CST now, I believe it is not 1 CST yet.

i just finished the update and i noticed my phone says again that another update is available. i check with zune and its states "mango ISV Beta Bundle: Cleanup."by the way i am a registered developer.now that the second update is finished im getting a third one. this states "HTC update for windows phone"

same thing happened to me and im not a registered developer in case that matters

It certainly seems from here and XDA that only people on Mango ISV (or leaked RTM) are receiving updates.

I was on NoDo, not a developer, and have never had Mango on my phone, and I'm updating right now.

Getting the update pushed to my device now, was running RTM build, will see how if looks in a few.

Getting update fom Sprint now. I was running RTM, will see how it looks when its done.

No update for me yet... I wonder how it "randomizes" who gets an update and when? :(

Updated from RTM with no problems.

On Nodo, and it's past 1 PM CST now, and still not seeing the update yet.

Can anyone confirm if the Visual Voicemail functionality works on the Arrive or not w/ the final Sprint Specific Build? Clearly it has not in the Dev Builds, etc.

I wonder if there is a system for the update order. I am still on NoDo. Grumble, grumble.

Waiting waiting waiting waiting waiting waiting waiting waiting waiting waiting waiting waiting waiting waiting waiting waiting waiting waiting waiting waiting waiting waiting waiting waiting waiting waiting waiting waiting waiting waiting waiting waiting waiting waiting waiting waiting waiting waiting............Think I'm anxious???

I am with you. We were told MONTHS ago that we wouldn't have to wait for this update... It will be out in the Fall! And now, I am feverishly hitting the damned update button, and I might not even get the update today. Grumble, grumble.

I didn't expect an update since I was already running the RTM on my dev unlocked phone. Anyone know what update is coming down for the Arrive that's post 7720.68?

In my opinion, there is no post-7720.68 software update for the RTM phones. When I hooked my RTM'd Arrive up to my laptop and checked for phone updates I was immediately offered an HTC firmware update, no need for the pull the network cable to get the Mango update required.I updated three other non-RTM'd Arrive phones for my family members. They all loaded the 7392 and 7720 updates along with the HTC firmware update. All phones report the same versions for the phone OS (Mango) and hardware firmware versions.So all that to say that you should only expect an HTC firmware update for your RTM'd Arrive.Good luck!

So I have been waiting for the Mango update for months and wife calls me and says she got update notification from work(She has the Arrive too). She gets home and it updates smoothly. She could care less about the update although she has been enjoying playing with the new features and rubbing it in my face. Me, the one who bought the Arrive on 3-20-2011 the day it came out while I was on vacation gets nothing as of 9:30pm...

When I woke up at 2:15PM EST today the first thing I did was "check for updates" in the Zune software. It updated my Mango RTM to the official release on my HTC Arrive. I didn't even see this article till now - looks like I woke up at the right time :)
Windows Central Newsletter
Thank you for signing up to Windows Central. You will receive a verification email shortly.
There was a problem. Please refresh the page and try again.