Microsoft and Deque make accessibility easy for millions of developers
Most people without disabilities ignore articles about accessibility because they seem irrelevant to them. With the digital world becoming more integral to our lives, and disabilities being acquired through accidents, disease or aging, ignoring this information may not be in our best interests.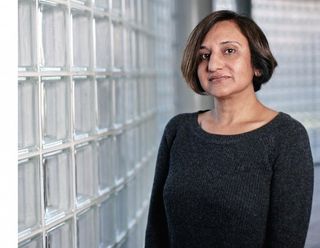 There are one billion people, 15-percent of the world's population, living with some form of disability. People with disabilities comprise the world's largest minority group. Throughout the ages, disabilities have presented a barrier to an individual's full participation in the range of opportunities within a society that are often taken for granted by those of us who are not living with a disability.
The altruistic efforts of individuals and groups, the results of activism, the efforts of policy-makers and the empathy of those driven with self-less care of the needs of others has helped to mainstream a range of accommodations that help level the playing field for people with disabilities. Still, there is much work to be done. In this age of technology, much of what we do in life has a digital parallel.
The need for websites, apps and more to be equally accessible to all is just as important as a ramp for those who use a wheelchair, public accommodations for service animals that assist those with blindness or the guarantee of a free and appropriate public education (FAPE) for students with special needs. Imagine being unable to complete a purchase online, prevented from participating in social media platforms or being unable to engage in any range of online activity. This is the reality for millions of people living with disabilities because many websites and apps are not fully accessible to them.
As one of the world's technology leaders Microsoft, under the leadership of Satya Nadella, has embraced inclusive design — building technology from conception to production with all users in mind. This has yielded such products as Microsoft's Adaptive Controller and Eye Tracking technology that allows users to navigate Windows with their eyes and much more. Microsoft's commitment to ensuring much of its software efforts are accessible to all would not be possible without the help of Deque, a company that is passionate about accessibility and has enabled Microsoft to do much of what it does to make software accessible. I had a candid discussion with Preety Kumar, the CEO of Deque. We talked about Deque's mission, its partnership with Microsoft and where the companies are going from here.
Preety Kumar, seeds of empathy and Deque?
Kumar shared that she fell into accessibility by accident about twenty years ago and saw it as a challenge. She was confident that her abilities as a software engineer would help her to automate what was required. She admits that many people who are driven for accessibility were once simply handling a task on their plate but — like her — it became a passion. She reflected on the passion her mother modeled as a champion for equality of all kinds and the orphanage and school for the blind with which she worked. Kumar shared that as a child visiting the school for the blind she wondered why the only jobs the students could have was menial work.
These seeds of empathy later grew into a passion that helps Kumar drive Deque forward. Deque's mission is to provide enterprise-ready tools that make websites and mobile applications accessible to people with disabilities — and to make it easy for developers to build for disabilities. Kumar simplifies the mission as "Digital Equality." Deque works with Fortune 500 companies, large organizations, and others to help mobile app builders, website operators, and more make these tools accessible. Kumar expressed that in the digital age, Maslow's Hierarchy of Needs is met online in some form. This is an insightful perspective that highlights how critical accessibility for digital properties is to meeting many of life's basic needs.
Deque currently has a global team of about 200 people, with the highest number of people being part of product development and research out of Ann Arbor, Michigan. Deque's altruistic nature is a significant part of what drives the company. Deque works closely with people with disabilities, and it is this proximity to the community it serves that continues to drive it. Kumar asked,
Deque and Microsoft open-sourcing and automating accessibility tools
Deque's Axe Accessibility rules engine is the de facto standard for testing digital properties for accessibility issues. In March we learned of Microsoft's and Deque's partnership that expanded on Microsoft's use of "axe core" as the source that powers the automated checker for Microsoft's Accessibility Insight tool. Microsoft open-sourced its Windows rules as Axe for Windows which allows the open source community worldwide to contribute to the tools that target not only the one billion people living with disabilities but benefits everyone who uses the products.
Kumar shared, "We're looking to Microsoft to raise the awareness around the world that this is a must-do thing just like security, even more, important than security in my opinion." The infrastructure this partnership creates makes it possible for accessibility to be "part and parcel of the tools developers use in the Windows ecosystem [and] Azure dev-ops environment," says Kumar. Millions of developers contribute to Deque's open-source rule, Deque ensures GitHub integration occurs and reaches developers. This all works toward Kumar's goal of simplifying things for developers.
Kumar is committed to what she describes as futuristic work: increasing automation by using AI. The more automation is part of these tools that assess accessibility the simpler they will be to develop, deploy, and use. When asked what was on the horizon, Kumar replied,
Deque and Microsoft synergy
Long before the headline-grabbing open-sourcing partnership, Deque has been part of Microsoft's inclusion efforts. All of Microsoft developers were using Deque's tools to enable much of the company's inclusion plan. The relationship grew when Microsoft employees were trained on accessibility through Deque University. Microsoft then decided to utilize Deque's Axe Code as part of its tooling via an Axe Code subscription. Kumar reflected on Microsoft saying, "We spent years trying to create our own rule engine, then we said why should we do it, you already developed the best." Microsoft encouraged Deque to open-source their product; "they're [Microsoft] the ones that did it," Kumar shared.
Kumar spoke kindly of Nadella as a CEO and of the partnership with Microsoft:
Separately Deque and Microsoft do great things to make technology accessible to people with disabilities, together — by simplifying the process and making the tools broadly available to developers for every stage of development — the two companies may change the game.
Windows Central Newsletter
Get the best of Windows Central in in your inbox, every day!
Jason L Ward is a columnist at Windows Central. He provides unique big picture analysis of the complex world of Microsoft. Jason takes the small clues and gives you an insightful big picture perspective through storytelling that you won't find *anywhere* else. Seriously, this dude thinks outside the box. Follow him on Twitter at @JLTechWord. He's doing the "write" thing!
Interesting read. I think MS's attempts to improve accessibility are underappreciated, especially in rich societies where the elderly, who make up growing shares of the population and the workforce, are more likely to have accessibility issues than younger people.

Thanks Andrew. And you're right older people, which ideally we will all become, do unfortunately experience accessibity issues more than thier younger healthier, but who will (if fortunate) get older, counterparts - thus repeating the cycle. We should all just care, or at least, if one can't muster empathy for others, think about the fact as time goes on we may require the benefit of accessibility being part of the tools we use.

Thanks for reminding us Jason of the new Microsoft under Satya Nadella. Satya irritated me greatly in killing off mobile, and that still smarts all these years later, but I have to admit I admire the man's leadership in other ways more an more each day. As you mention, his focus on accessibility inspires others to follow suit. He's also done some very unexpected things like... save GitHub... allow Linux on the MS Store... port MS apps to iOS and Android... and inspire his folks to stop bickering among themselves. Now if he would only come out with a Surface phone that ran a full version of WoA... niche or not... enterprise-only focused or not... I'd personally run the campaign to nominate him for a Nobel. :0)

Thanks for the jp144. Glad you found value in the piece.

Thank you for that valuable insight. Each article focusing on accessibility aspires me to fuse that into my core of developing my pet projects along with learning C#, responsive design, UWP and PWAs.
It's good to see your name again amongst all the other articles on Windows Central, Jason 😊

Thanks Rahsna. 👍😉June was a busy month for me with my primary business.

And this is all a five years plan to take over the mobile market?
Windows Central Newsletter
Thank you for signing up to Windows Central. You will receive a verification email shortly.
There was a problem. Please refresh the page and try again.