Microsoft celebrates 15 years of Xbox with some impressive stats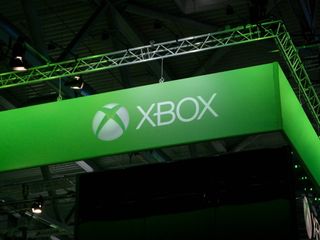 (Image credit: Matt Brown | Windows Central)
As you may have heard, today marks the 15th anniversary of the launch of the original Xbox. In celebration, Microsoft has taken to a blog post to talk about the occasion and reveal some impressive numbers behind Xbox Live, achievements earned and much more.
Rather than wax poetic about what the Xbox brand has turned into since the November 15 2001 launch of the original console, Microsoft served up the following data to show just how much the brand has grown in the last 15 years:
Number of players: 222,468,423
Number of total gaming hours: 100,539,390,670
Number of total multiplayer hours: 29,000,304,183
Number of Achievements unlocked: 32,667,582,157
Gamerscore racked up: 572,605,554,587
Highest Gamerscore: 1,416,465
Number of Xbox Live friendships made: 4,233,891,482
If you want to join in on the celebration of 15 years of Xbox, Microsoft is encouraging people to use the #15YearsOfXbox hashtag on social media to share their favorite gaming memories. There are also giveaways planned for special items in Forza Horizon 3 and Halo 5, all of which you can learn more about in Xbox Wire's full blog post (opens in new tab).
Lastly, Xbox's Aaron Greenberg took to Twitter or the occasion to show off the original, monstrous Xbox prototype hardware, which you can see below.
Do you have any favorite Xbox memories from the past 15 years? Do be sure to shout out in the comments and let us know!
Dan Thorp-Lancaster is the former Editor-in-Chief of Windows Central. He began working with Windows Central, Android Central, and iMore as a news writer in 2014 and is obsessed with tech of all sorts. You can follow Dan on Twitter @DthorpL and Instagram @heyitsdtl.
Happy birthday xbox..you really have that x factor.

Now thats a console. How about scorpio inspired by this prototype?

Yes, that looks a great design! When can we buy one!

Exactly, would be a killer machine :)

id buy that proto. whats up apple? google? where are u in videogame industry?

Apple has failed with bandai in late 90's. It was a really bad console. I think they will never try.

I doubt we'll see any serious contenders try to take on the PS and Xbox. If Steam couldn't do it, then no one can...

I hope you stay for the next 15 years. Happy birthday!

Or, as this grumpy adult sees it.... 100,539,390,670 hours wasted time. Considering that a minimum wage job pays $7.25 per hour, this totals up to $728,910,582,357.50 in lost income. Yep, that's nearly a trillion dollars! And the greedy goverment lost out on grabbing $109,336,587,353.63 in taxes on that income. (assuming only 15%) Oh sure most people wouldn't trade gaming for a job, but is fun too look at the numbers anyway.

From this boring adult's side..... Better on games than booze. :)

Work, play, drink. All are important to a well-rounded life.

You're suggesting that people play games instead of working. Some of us do so after working all day, or at the weekend. Or do you consider free time to be theft, also?

All work and no play makes Jack a dull boy. :P

Really? You might have just also said 100 billion hours desensitizing kids to go on school shootings! WTF is this, the 90's all over again? I would have you know the average gamer is over 30 years old. I, for one, have been working full time jobs AND have qualified as being a gamer (over 11 hours a week playing video games) for the past 15 or so years. Only now do I consider myself not one, not because of disinterest, but because I just had a child and work about 50 hours a week, so I can only play around 20 ir so a month. Calling videogames kids stuff or foolishness is disrespectful to those of us who choose to do this as their hobby. It is also disrespectful to a legitimate industry that actually rivals Hollywood in entertainment.

Indeed. And as someone who spent several years of my career in the gaming industry, I know that for some of us, these can even overlap. Further, much of the technology push is driven by gaming, especially with the highly parallel processing used in graphics cards today. Back in the '90s, CPU advances were pushed largely by gamers. Origin System's Wing Commander game deserves a huge amount of credit for pushing the market to Intel's next generation chip. Without the revenues made possible by gamers, computer technology would be nowhere near where it is today. Capitalism doesn't care what your hobby is, it will always find a way for your interests and money to do good for others!

Aside from hours and hours of brilliant gaming (mostly on the first two Halos) my favourite part of the original Xbox was the warning in the manual that if the behemoth of a console was capable of injuring a toddler were it to fall on one.

Which will have a longer life wM or xbox brand ?

"The original @xbox prototype hardware on our @snapchat story" — Aaron Greenberg Way to use an app that Windows and Windows Phone users don't have, thereby excluding them from the celebration, Mr. Microsoft Executive.

Once again Microsoft being out of touch with their own situations. If their people actually used Windows products, they would realize they can't do that.

This is starting to make me feel old...

I have owned and enjoyed every Xbox to date. I love the box.

Me too... Still think the early days of the 360 felt the best as far as my love for a console. XB1 is great, but almost feels like it is missing something in a way.

Always preferred gaming with a PC, mouse/keyboard but remember the launch of the website and anxiously waiting to find out what it was going to be. Also, was never disappointed with any of my XB consoles and got a lot of enjoyment gaming with my wife and kids. Happy Birthday Xbox!

Hmm... The original prototype perhaps took the "X" box concept a little bit too far. I'm glad they toned things down a bit. :P
Windows Central Newsletter
Thank you for signing up to Windows Central. You will receive a verification email shortly.
There was a problem. Please refresh the page and try again.