Microsoft downgrades free OneDrive storage to 5GB, ends unlimited storage for Office 365 customers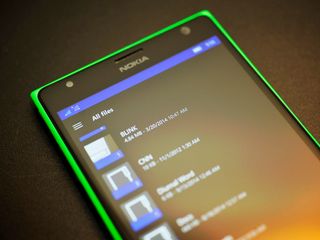 Microsoft has announced radical changes to its OneDrive cloud storage service, ending unlimited storage for Office 365 users. Free storage is also being decreased from 15GB to 5GB for all users. The reason for the scaling back of storage comes after Microsoft found that a few customers were using up to 75TB of cloud storage from a single account:
These are the changes prescribed by Microsoft:
We're no longer planning to offer unlimited storage to Office 365 Home, Personal, or University subscribers. Starting now, those subscriptions will include 1 TB of OneDrive storage.
100 GB and 200 GB paid plans are going away as an option for new users and will be replaced with a 50 GB plan for $1.99 per month in early 2016.
Free OneDrive storage will decrease from 15 GB to 5 GB for all users, current and new. The 15 GB camera roll storage bonus will also be discontinued. These changes will start rolling out in early 2016.
The Redmond giant has mentioned that customers that exceed the new quotas will have access to their files for at least 12 months, following which it will scale back the storage:
If you are an Office 365 consumer subscriber and have stored in excess of 1 TB, you will be notified of this change and will be able to keep your increased storage for at least 12 months.
If you are an Office 365 consumer subscriber and find that Office 365 no longer meets your needs, a pro-rated refund will be given. To learn more visit the FAQ.
If you are using more than 5 GB of free storage, you will continue to have access to all files for at least 12 months after these changes go into effect in early 2016. In addition, you can redeem a free one-year Office 365 - Personal subscription (credit card required), which includes 1 TB of OneDrive storage.
Current customers of standalone OneDrive storage plans (such as a 100 or 200 GB plans) are not affected by these changes.
Microsoft has additional information regarding the changes here (opens in new tab). What do you guys think of the upcoming changes to OneDrive? Will you continue using the service?
Source: OneDrive blog (opens in new tab)
Wow. That's not hyperbolic.

No, making radical changes for ALL users because some users were using more storage than Microsoft expected is.

My OneDrive only lists 1TB anyway, so I've lost nothing. So no, it's not all users.

Mine never showed more than 1TB either.

Mine shows 1TB as well. I'm an Office 365 Home Premuim subscriber.

Right. If you are already a 365 subscriber with way less than 1TB of storage in use, than this does not effect you. The free storage being reduced is a big deal.

Mine has showed 9.6 TB since 365.

at least keep the 15GB for Windows Mobile camera uploads.

We actually don't get to keep that either.

Yea I agree. This would cripple one of the many 'benefits' of a Windows phone.

This is because you have not uploaded 1TB of files. Once you reach that tier, it would automatically bump up to 10TB. After that I'm not sure what it would say for sure as I'm only at about 1.5TB.

Once you reach that tier, it would automatically bump up to 10TB

That's done and you'll probably have to pay for that extra 1/2 TB you have up there

so you are one of the people using 75TB! :)

mine has shown 10TB for a long time , ever since thet said they where offering Unlimited storage. I had 25GB to start with as a bonus back when i bought a Window Phone 7 .. then I got Office 365 becuase they promised it would include Unlimited storage .. apprently that was a lie

How was that a lie? It was true at the time that you signed up. Now they changed their terms, which all companies do, and will give you a prorated amount of your money back if you want to terminate your subscription early. In no way shape or form did they lie.

Are you saying you are USING 10 Tb, or you have had 10 Tb available for a long time?

I called MS a few months ago to clarify, they said it shows 10TB, as soon as you go over it increases by 10TB so you would see 20TB and so on into infinity (also known as 75TB is too much for unlimited use)

Mine the same. Office 365 came with one TB in June 2014. A little later they wrote: 'Good news, we are increasing your OneDrive storage to unlimited. Whilst we make these changes we are upping it to 10TB.' It has remained at 10TB but am using about 250Gb, being mostly pictures and music. Music now streamable via Groove and via Groove/Sonos it would be a real nuisance is they withdrew the storage although it is very unlikely I'd ever get near even 1TB.

@Akshay Bharwani please stop it, Microsoft is not making any money on free OneDrive accounts, maintaining all those petabytes of cloud storage costs energy, support man hours and investments. Cloud storage is only profitable if it costs money. That's why I won't stick to cloud storage, its a dead industry, Seagate, Kingston, WesternDigital, Toshiba,EMC make billions every year for physical costumer storage, while Microsoft hasn't made the business profitable, its in red numbers. I think that's the reason Steve Ballmer rejected Dropbox purchase. Cloud storage for consumers is a dead business, time to move on.

And now they will lose even more money. The awesomeness of OneDrive is what has kept me anchored to the Microsoft/Windows environment, and what had me lauding and recommending Mircorosft products to all my friend.

Yeah, I get to access all my music, pictures and documents from any device, even within apps. I could play my music directly. And that is what I liked about OneDrive.
It all used maximum around 15GB, and I was happy that they're allowing me 30GB. Im not gonna buy 50GB subscription, bcoz i don't need it. So now I've to stop thinking about the good part of my device usage. That was a BAAAD decision! Posted via the Windows Central App for Android

It's not dead and could you care to tell me how much does it cost to have those 75TB on physical storage? You need quite the number of HDDs and if they are too big, you need even more SD cards to cover that and you can't access them that easy from a phone if you have WiFi somewhere you go

I'm paying for unlimited storage and they're going to reduce mi space to 1 TB...

Yeah but us Loyalists are losing the 25GB we had from the beginning... =(

actually it doesn't say anything about the loyalist bonus of 10gb so i think we get to keep that

Mine shows 10.3 TB, which always seemed like an absurd amount of space. I have 10.2 TB free space lol...

Eactly ! How many people ever new there was an unlimitlan? I guess only the microsoft bashers and those that had a ridiculus amount dfiles stored! Why would anyone think you could backup multiple computers for free ! Those that believe in fairy tales I guess!

Hey, welcome to the real world. Denis Leary said best with. "life's tough, get a helmet."

As a Windows Phone user, I find this incredibly insulting. Clearly Microsoft knows that 1TB of storage is enough for most people using Office365. So, most of these folks may never notice the change. Truly, the most users that will be directly impacted by this are WP users that have their pictures automatically backed up. We are losing more than half of our promised storage. This is bad. Microsoft has such low regard for us WP users, it is laughable. Why? Because they know we will take it with a smile. Heck, they know some of us will actually give excuses for them. And you know what? They are right. You will only be treated as valuable when you begin to see yourself as valuable. Until then, please make plans to move those pictures you have saved up on Onedrive. And, don't forget to post an excuse or two. You're welcome.

Stupid. Iphone offer same sir.

You do know Android users and iPhone users can use OneDrive to store their photos too and they also got the reduction, right? So how is this direct at WP users and not just "mobile" users?

Because users on other platforms can use other storage providers to back up. WP users can't.

There is an app called picassasync which will back up all your photos automatically to google.

Insulted? gimme a break, outrage...fine, but this is not a slander against your very name so don't be insulted, sir. Please. =\

So, lets mobilize and start telling MS about our displeasure. Is the Feedback app the right medium?

Seriously - you have a terabyte of photos you've taken with your WM phone? The biggest photo I can take with mine is around two megs - but let say yours are 5MB... that's 200,000 photos. That's 54 photos A DAY for ten years. And why are they all up on the cloud all at one time? I find it hard to believe you have 200,000 excellent - must share - must always have on hand all the time photos.

Google engineers now trying to figure out how to store 75TB+ data. Execs debating whether or not to put a cap on consumer subscriptions.

Google will have an easier time with it @Dick S O-Rosary. Microsoft should have kept the 15GB limit for Microsoft Accounts without Office subscription. This now becomes one more reason to leave Microsoft (for those that enjoy Google, Dropbox, and Box services)

Hows this one more reason to leave Microsoft when the others offer even less than 5GB?

Google offers 15. Apple sells 50GB for half the price. I almost waited for the alumina 950XL. Glad I pulled the trigger on the iPhone 6S Plus. Time to go all in with Apple and get rid of the few remaining Windows devices I own (but barely use).

Google Photos on my account is showing 115GB for full original res photos, more than I need for now. So goodbye MS onedrive, too bad, I have enjoyed using it.

That's not possible according to Google's own site, unless your pictures are low resolution. Anything 2,048 pixels or above on the long end counts against the free space. So basically any picture 4MP or less is free, anything larger isn't free. In other words, you can't use your high end smartphone's camera to take pictures unless you choose to shoot in low res. From the Google Drive site... https://support.google.com/drive/answer/6093613?hl=en&ref_topic=2375187 ---------- Full size or standard size You can back up an unlimited number of standard size photos and videos for free. Auto Backup is set to back up at full size by default. If you have your back up setting set to full size and you run out of storage, we'll automatically switch to backing up at standard size. How to change your back up setting size Standard size: photos are 2048px or less on the longest edge and videos are less than 15 minutes long and have 1080p resolution or less. Full size photos can be no larger than 100 MB. What counts against your free Google Drive storage quota? If you have your back up setting set to full size, which is the default setting, then items equal to or larger than this size will count against your free storage quota: photos that are 2048px on the longest edge and videos longer than 15 minutes or saved at a resolution higher than 1080p. If you have your back up setting set to full size and you run out of storage, we'll automatically switch to backing up at standard size.

Google Changed it to 16MP and they compress the images, however while the size is significantly reduced the quality is only somewhat reduced. This works for most people backing up smartphone pictures. That's free. Video is also compressed and ther eare some things you should research before you back up Video to Google Photos using the Unlimited Tier. You also can't back up 4K video with it like that, that will always count against your storage (or be downscaled to 1080p, likely). If you upload Original quality, then everything counts towards your storage. And they ony give you 15GB. Google Docs/Sheets/Slides do not count towards your storage. All other documents and files in Drive do. Gmail counts against your storage, so if you're someone who uses email a lot and archives a lot of email, that will eventually become an issue especially if you use Drive heavily and back up photos/videos in original quality (and especially if you send/recieve a lot of attachments). Google Accounts come standard with 15GB of Storage. Everything shares this, similar to iCloud. The only perk Microsoft has right now is that email does not count against your cloud storage, but they will only have 5GB of Cloud Storage and their 50GB Plan will be twice as much as Apple. Their cloud storage offering went from looking amazing to looking like trash in one blog entry. Not everyone needs or wants Office, and a lot of people certainly don't care about Skype. $6.99/mo is a lot to pay for cloud storage for a lot of people. The fact that they bundle perks into it doens't change the fact that you're paying for Cloud Storage and never wanted those perks to begin with. This is just them trying to sell more Office Subscriptions.

You just posted that to show your new phone up... admit it. Any person who has more than one device, and at least one being overpriced, should pay for his/her ofimatic software, and Microsoft's USD50 anual subscription comes with 1TB of cloud storage. I'm yet to find a better deal than that.

That's not correct: 50 GB iCloud: $1 per month, OneDrive 100 GB: $2 per month. Same price 1 TB iCloud: $120 per year. OneDrive with Office 365: first year free, after that it's $84 (or $20 for first 4 years for University). Lot cheaper with OneDrive But if you were considering a 950XL you could have bought a 64 GB microSD card for about $20. Compare that to Apple iPhone asking $100 for just 48 GB extra (and it already starts at $750).

1. The 100GB Plan on OneDrive is going away. They're replacing it with them with a 50GB Plan for $1.99 a month. Did you read the post?" "100 GB and 200 GB paid plans are going away as an option for new users and will be replaced with a 50 GB plan for $1.99 per month in early 2016." 2. I'm not sure why people keep acting as if people care whether or not Cloud Storage space comes with Office or not, when they're buying it for the Cloud Storage. You're better off just buying Office H&S for $149 in the long run. It's way cheaper than a subscription over the long run. Subscription only makes sense for businesses. Friend of mine had a OneDrive Storage Plan that I pushed him to get a bit over a year ago cause the storage was a bit cheaper to make a cloud backup of his photo Library. I'll have him move that to Google Drive when we meet for dinner later, though. He's already an Android user, so he'll just need to purchase a cheap storage upgrade and install the Auto Backup Utility with it set to "Originals." 3. What does a Lumia or iPhone have to do with this discussion. The iPhone starts at $650 for the iPhone 6S, the 6S Plus is $750. And most people will prefer not to have to deal with SD Cards. To many people, the (clearly), app & accessory ecosystems and developer support are worth the higher price than any Windows Phone. Plus, with the new Windows Phones being practically AT&T Exclusives, why should they care if they aren't on AT&T anyways? Rome wasn't built in a day. Don't expepct people to run to the Microsoft Store to pay $500+ for a phone just because Microsoft released a new (way overdue) flagship. I'd be surprised if half of them knew/remembered that Windows Phone still existed at this point.

@ n8ter#AC Yep, can easily happend that WP flagships are not available everywhere and new NOKIA (Android/Google) phone(s) already knockin' on the mobile heaven's door ... with Google, Dropbox, Box services and (maybe) CianogenMod onboard. Reasons enough to take a comment from (above) @mildmanneredjanitor ... ''Google rubs hands'' ... seriously.

No, in fact not. when you pay for subscrition as I do about £7 monthly (about 80 quids P/A) you got a family membership and you can install Office 365 on 5 devices in your household and on 5 mobile devices and also you can have up to 5 users (among family members), and each user get 1Tb of space on OneDrive (Ok, used to be unlimited, but I did not ever knew). So you actually have to compare to 5 boxes of office, which is not 150 bucks, but 150x5, and to 5Tb of cloud storage. Not sure you can get anywhere close to that stuff for £80 p/a with another providers. Also, as long as you pay for subscription you always have a fresh software, and it is full-functional office, not like this openoffice crap.

Apple's cloud services are the worst in the Industry. "All In" with Apple? Good luck with that. OneDrive is still the best and most versatile Offering in the industry - especially with O365. Don't limit yourself with Apple Products.

They certainly aren't limiting. Windows is limiting. The bad app ecosystem is limiting. The horrible Universal Apps (and limited selection) are limiting. Really, I don't have that issue on iOS or OS X. Developers seem to be jumping on board with them pretty nicely these days. When was the last time you tried it. I literally don't need Office, period. I just don't. I've moved everything to iWork and even though I have a Laptop with an Office 365 Personal Subscription on it, I literally *never* use it. It's not a question of limits. It's just that Windows and Office simply don't offer anything that I need out of my devices, while Apple's ecosystem does. So yea, I'm gonna go All-In and replace my Laptop and Windows Tablet with a MBA and iPad Mini. Why does that make you so mad?

@mpr ''OneDrive is still the best and most versatile Offering in the industry - especially with O365''. Probably ... I don't have experience with Apple's and I'll never have one ... but become less attractive and not everyone needs O365. Windows/Microsoft pushing us (customers) to buy a things we don't need and with money we don't have. Or ... if you want ... I can permit myself a brand new Lumia 950 XL every 3 months, but i don't have 10 $/€ monthly for O365. Why ... becouse I don't need O365 and I don't like being pushed.

I did the same...loved my Lumia Icon, but it was apparent MS was giving up on the WP support. Iphone is what makes Apple money so they will spend resources to keep their advantage...like MS with windows. I love the Apple app choices and getting updates right away. I'm in a better world now...I just changed my auto-upload from Onedrive I had on my new iphone 6s to icloud. 108 photo uploading now. I was all in with MS at one point (had 3 zunes), but now the only thing that has Microsoft on it in my house is this OS on this computer. Still the Best OS....for now anyway.

Sorry to say the 6s hardware is outdated before it even hit your hands.

It has the best Mobile SoC on the market (CPU/GPU), it supports more LTE Bands than almost anything on the market. The camera is good and lets me do 1080p 120FPS Slow Motion video. It has force touch. They still have the best fingerprint technology in the device. The device isn't outdated at all. And weren't you people using the whole "Windows Phone doesn't require massive hardware to not lag" back when Microsoft was putting way worse hardware in their flagships? You're endorsing the spec race now that they finally caught up to the competition, in 2015? And I use the term "caught up" very loosely since they'll be Android phones with updated QC SoCs releasing in mere months after most people here get their hands on these new "flagships."

Google Drive = 15GB free + 35GB for camera uploads Dropbox = 5GB free Box = 5GB free Apple = less than 2GB free with lots of paid options

My concern is where would those with 75TB+ data go?

It will be printed out and mailed to the user.

Well, nowhere;). They will pay for the extra space. 1.99 per 50gb of space. Well. They can't go cause is way to much data. So they will probably pay for that crazy amount of space... With some good amount of money!

No, they won't pay. They are digital horders who put their kungfu camcorder movies in the cloud because it was free. They will just let it get deleted before they pay for it.

By a NAS, store it at a friend or relative's house, and use the built-in synchronization software to upload the data. Not cheap to store that much data, but it's still going to be cheaper over the long run than paying for 75TB of cloud storage. BTW, are you concerned because you are one of those 75TB users? If not, why are you concerned for them?

You'd have to take it offline and run your own server, because any other cloud service would be ridiculously expensive. Google Drive's 30TB plan (the highest they offer) would cost you $300 per month.

Back to Physical media I hope... =\

reallu google you get 50 already? If android is starting to look atractive to me.

Apple less than 2GB free?? where did you get that false info? Apple also offers 5GB free with 50GB for 0.99 which is less than 1.99 MS has in mind for onedrive! Also google costs less also.... MS fanboy...

I pay 1$ for 50GB at the moment, so they are increasing the cost?

But does Apple offer a 100 GB reward for using their search engine? One month of searches on Bing and you get an extra 100 GB. I say the cost of using Bing for a month is less than the $0.99 to get an extra 50 GB from Apple. Others who dislike the Bing search engine may disagree.

Install Flickr Booth and you also have automatic upload should you so wish.

The thing with Flickr and Google Photos is that they're pretty bad if you want to store Video. They limit it to 1080p and 10 minutes or less. Not sure how many people feel like storing their videos (as Private) on something like YouTube, but you'll need something like that if you go with either Flickr or Google Photos. iCloud Photos and DropBox don't have that issue because they've always had you pay for the storage instead of tempting you to use them with massive amounts of freebie (and often, temporary) storage promotions.

Gonna miss windows phones. 950 Cancel. Android in.

If you Contact box on their Facebook and ask nicely they will increase you to 50GB. They did for me, my friends and many other users who asked on their page, but this was about a year ago.

"Apple = less than 2GB free with lots of paid options" Apple's free tier is 5GB, not 2GB.

iCloud offers 5GB free. Dropbox offers 2GB.

MS is deceiving you. That's the issue.

Google offers Unlimited Photos & videos upload storage! Inform yourself well before start talking shi*

MS should do similar for certain file types at least....or just control the abusers

Free pics do not get uploaded at full resolution.

Bullsh**. You have to read the fine print. Google Offers unlimited storage for low res photos, anything 4MP or less, and videos 15 minutes or shorter no higher than 1080p. Anything larger than these files goes against your free 15GB quota. That means pretty much every photo taken by a decent smartphone today counts against the free storage limit and doesn't get unlimited storage. From the Google Drive site... https://support.google.com/drive/answer/6093613?hl=en&ref_topic=2375187 ---------- Full size or standard size You can back up an unlimited number of standard size photos and videos for free. Auto Backup is set to back up at full size by default. If you have your back up setting set to full size and you run out of storage, we'll automatically switch to backing up at standard size. How to change your back up setting size Standard size: photos are 2048px or less on the longest edge and videos are less than 15 minutes long and have 1080p resolution or less. Full size photos can be no larger than 100 MB. What counts against your free Google Drive storage quota? If you have your back up setting set to full size, which is the default setting, then items equal to or larger than this size will count against your free storage quota: photos that are 2048px on the longest edge and videos longer than 15 minutes or saved at a resolution higher than 1080p. If you have your back up setting set to full size and you run out of storage, we'll automatically switch to backing up at standard size

Go on then leave, because you not getting something for free anymore.

I've got 100 GB from Google for $1.99 a month. That's what MicroSoft charges for 50 GB. Also, Google Drive stores all 'standard' photos each for free. And 5000 songs free. It works for me. The only thing I need OneDrive for is integration with my Xbox One. I wish I could get a Google Drive app on my Xbox One. Oh well. I do like OneDrive. It's very intuitive and well designed. Honestly, if they matched Google's offerings, I'd probably switch. This move just solidifies my loyalty to Google. Google's offerings got a lot better earlier this year. Microsoft's just got a lot worse. It seems like Microsoft just doesn't want to compete.

Becouse no other company gives something and then takes it back without explanation. When they offered extra 15GB for storing pictures they claimed that it was no time limited offer. Seems they layed. I've spent hundreds bucks for Microsoft's hardware and software partialy becouse of OneDrive. Now the service is cripled seriously by removal of "smart files" in W10 (i had to go back to Dropbox) and I will have to move 30GB data to another cloud service.

I agree. My free Google Drive is 15GB. 5GB by Microsoft is cheesy. I just came over to Windows phone from Android but I'm going back to the Samsung Note 5 after this bit of news. I don't trust Microsoft, next they will announce they are out of the phone business.

they only need to offer about 30gig for free and google will won won.

Let the hate flow through you

Microsoft needs all the leverage they can get to re-energize Windows Phone/Windows 10 Mobile. If MS can give away their #1 product (Windows 10) for free (FREE!), they can throw a little love our way. At least until they possess much greater than 3% market share, it should be as simple as: buy a Windows Phone, get 2 years free Office 365 included. That's the full desktop version, with the 1TB One Drive storage. Done. Considering how few phones they sell (and how few manufacturers support the platform), I seriously doubt this will affect their bottom line in any any discernable way--except to move more phones and pull people into the MS fold.

You seriously doubt that only because they barely have any smartphone users. But what about the people who will buy a Lumia 520 just to get 2 years of Office 365 for the price of one, or the ones who may go out and buy 2-3 of those phones and stack 4-6 years of Office in one go, then resell the phone for $50 on CL? Microsoft can give concessions to the people who lost storage capacity like this and be fine. They cannot sustain what you're suggesting. They depend too much on Office Revenue to do that. This is not equivalent to Apple giving away iWork. iWork was a selling/bullet point, not a pillar product in their portfolio.

It should be exclusive to the 950 and 950XL and it should just be 1 year. They do it with the "chromebook killer" laptops like the HP Streams. I don't see why they can't offer that for the phone.

yeah google photos is really awesome service. unlimited photo uploads? sign me up. the only thing stopping me from jumping into it fully is the fact that i own a windows phone

I see it more like this: Google allows you to upload photos to their cloud for free, because they own everything you upload. So in reality, they are not giving YOU anything, you're giving them free stuff to sell to the highest bidder. I believe Google makes more money from the files and other data you give them for free then they could ever get from charging you for cloud storage.

How do you think they are making money of pics of your kids and pets? Or even the terrible selfie.

Suuuuuuuuuuuuuuure. *rolleyes*

You are right in that it is easier for Google, but not for what you're saying. Google makes money not off of selling software to users but off of ads. They can index the data you upload (like all other companies with cloud storage) and use that to sell to ad companies. It's similar to how they make money on Gmail, or even just the search engine. Posted via the Windows Central App for Android

Google doesn't own what you upload. They do use it for machine learning purposes to improve their other products, though. That's why it's free for Standard Quality Photos/Videos. Full/Original Quality isn't free. Google Photos basically pays for itself because you using the system advances it forward quite a bit. OneDrive doens't do that. Microsoft's business model is not the same as Google's. I think it's about time you people grow up and stop throwing FUD towards other products/companies/ecosystems. It's given the Windows Phone community is really crap reputation and it doesn't seem like any of you guys care. You're probably a bigger reason to go to Google than the price of Cloud Storage or how they use the pictures you upload.

It's not unlimited. Read the fine print. Any photo over 4MP in size counts against the 15GB free storage. So after 15GB you have to start paying. From the Google Drive site... https://support.google.com/drive/answer/6093613?hl=en&ref_topic=2375187

And now you pay Google $1.99 you get twice the storage that OneDrive offers. OneDrive is about to make you pay after 5 GB. You still win with Google.

.. not to mention that 15GB includes your email usage.

Google rub what ? Have you subscribed 365 Microsoft office suite for only storage ? Make no sense at all. 1TB for 365 subscription users are a lot, a lot more than productivity functions. Microsoft should terminate earlier or not to offer in the first place due to it would not affect their 365 users. ICloud is worse than OneDrive anyway.

Looks like we can expect Google or even Apple take advantage of this fiasco. Offering higher free storage nor higher subscription offer (maybe even unlimited if they want to troll harder).

I mean, they advertised /unlimited/, and only a minority of users are actually using that much... What else did they expect when they advertised UNLIMITED? And why are they suddenly decreasing the free storage tiers? This combined with the loss of placeholders, I wonder: Does part of Microsoft's deal with Dropbox include giving up all incentives to use OneDrive and instead encourage us to use DropBox?

dropbox is only 2G i recall? OneDrive is 5GB at least. I need to stick to OneDrive.

Use DropBox (2GB), OneDrive (5GB), and use MEGA (50GB), and you'll end up with 57GB of free storage. All have WP apps, and you'll get more than you did with the 15GB free + 15GB Camera Roll bonus. However, it won't be automatic backups other than the 5GB to OneDrive. Seriously, this stinks for a lot of people I know. People who don't have Office 365, but take a lot of pictures, and don't have the tech savvy to simply plug their phone into their PC and do a backup of photos. Now I've got to do some teaching to my Mother-In-Law on how to get her photos saved from her phone. This may not end well for me with the Mother-In-Law.

Tell your mother-in-law to sign up for Bing rewards and start searching. I haven't checked recently, but they use to offer a 100 GB reward for what it equates to less than a month of searches.

@SwimSwim Agreed. Anyone with a bit of common sense would realize there would be a group of people that would take advantage. They could have easily capped it at 1 TB if that's all they really wanted to offer in the first place. Then it saves them the bad press that follows what is perceived by many as a loss of service or a price increase. Not smart on there part. I too don't get why they are dropping the lower tiers like camera roll bonus and the initial free service. Not sure what that has to do with the heavy users. The only reason I can think of is that it doesn't, and they just decided to re-evaluate their entire structure once this was discovered and brought their service in line with what most of the competition is offering.

Exactly. We're not in elementary school, so don't treat us like we are.

i agree. I think this woill be a last straw for alot of people. We dojnt need unlimited but 5gig is a huge slap in the face when we have been geting 15gig. And even them most of use could do with more, easpecially if we had bought into the eco system.

If you buy office you get 1TB and the worlds best productivity software. I bought into the ecosystem and am unaffected by these changes, I use about 300GB of my limit and maybe add 50-60GB a year so I'm covered. However, with place holders removed and now free storage reduced the OneDrive team have made a lot of fans angry, however, the average user like my wife won't even notice, she has 100GB limit and only uses 2GB. All in all, more people will buy office subscriptions to get the extra storage or pay $1.99 for a little extra and they won't care about it at all. So I everyone should stop panicking and complaining and just get on with it.

We are not "fans", we are customers.

Re: mbrdev,
Yes. You are correct. This doesn't affect me at all. I don't understand the panic, the anger, the hate, nor the hyperbole.
.
I do want the placeholders feature restored.

you don't understand the hate that comes from Microsoft promising one ting , then don't honoring what they promised? I bought Office 365 because it came with unlimited storage ... 1TB is not unlimited storage ..it is a very limited storage. If you don't use OneDrive that much you might not even notice, but if you start using it to store music to stream, it fills up fast. add some backup and a couple of Windows Phones (for instance with 41MP camera that also stores in RAW format, and 1TB is not that much space anymore.. If OneDrive is not intended to do backups and automatic uploads to from a phone and computer,, and Groove music connection in OneDrive is not intended for music .. ... what is the whole point of OneDrive ?? consiudering OneDrive is useless in Windows 10 it sounds more an more like they try to kille the serices, and also remove incentive to buy a Windows Phone or Office 365 .. of course people that bought a product based on a promised services that then turns out to be a lie will be upset..

I don't think it was mentioned, but I think user's of Groove music will still get the free 100GB bonus. I didn't research so correct me if I am wrong.


I would like confirmation of this as well.

The thing is you did get exactly that. So their promise is real. However like any other company they make you accept some ToS and you did and now they can decide to change that at any point. Now I understand being upset about it, but it's something we all have to move on from. It's like when cellphones started to limited data usage instead of offering unlimited like they use to from the get go. They know they can profit from it and some people just abused the system. If anything it's the 750tb guys we should be upset at. They increased the cost for EVERYONE.

Yes, placeholders should have been kept and if it was confusing then kept as optional for non stupid users. Another thing to consider is why people are so angry for loosing something that was free, I mean Microsoft has to pay to store all that data, makes sense for users to actually pay for that, if someone doesn't want to pay just buy a hard drive or don't use the service or if you're that angry use drop box or whatever, hell leave the eco system entirely for all I care.

What seem's to happen is Microsoft's management wanted to change the service so they found the small % of excessive users and rather than dealing with them in a proper manner instead use that as the excuse to force changes on all of us unnecessarily to the cutting of users in the larger percentile who stayed within the borders and don't even come close of using that volume.

They should make unlimited => something TB
*Other paid subscriptions*
Free storage, 15GB => 15GB.
And I'm happy. 15 to 5 is soooo.... Uurrgghh... Disappointing. Posted via the Windows Central App for Android

Then What's the Point to give Unlimited Storage, if we can't Store our data. You give space to store our data, so people is doing that. What's the problem. Totally rubbish move if it happens. No logic. MS are going backward and that's for sure. Customer have other choices too, they are not depending on you. Move on.

saying unlimited they would hope the highest people would have would be around 10-15TB, not 75+TB

Even with those few people with extreme needs the average must still be 1 or 2 TB. MS is can and should stay the course. There is something more to this that has not come out, IMO.

It was said in the article, that the 75TB was 14000 times more than the average, that would mean the average is just over 5,3GB

Those with 75 TB still influence the average readings. If they were gone the average would be lower.

Depends, a trimmed mean would remove outliers on both ends. It's a very common method to get a more accurate representation of most people. They probably did a 5 or 10% trim which would also remove the sub-1gb group as well which would help remove people not actually using the service. Posted via the Windows Central App for Android

So then cap it at 10TB not 1TB

So don't offer unlimited, offer 10TB to Office 365 subscribers (or whatever number you can deal with) but this is just an excuse to screw most of your customers who didn't abuse the system

no one has abused the system ... 75TB data is far from "Unlimited", who cares what the average data used is really . If you offer Unlimited it should be unlimited.. or pick a number you are comfortable with and can deliver and set that number. No one has abused the system, people have simple used the system they paid for, as they where told they could .. So the fact that Microsoft claims some users abused the system is also a lie.. just like their claim they offered unlimited storage was

Really? So Office365 users should get 10TB (up from 5TB they get now, 1TB for each user, or are you saying 10TB per user?) for $99 per year. But if you go to Google, it's OK for them to charge $1,200 per year just for 10TB of storage and you don't even get Office365. Or are you saying each Office365 user should get 10TB, for a total of 50TB. Google's highest plan is 30TB and they charge $300 per month, $3,600 per year. Even 1TB under Google will cost you $10 per month, $120 per year. That's $600 per year for 5TB of storage, or you can get the same thing from Microsoft for $99 per year and also get Office365 for free. So, tell me again how Microsoft is screwing you?

true but to penilise everyone even those free accounts that were not involved with the high storage is very sad mentality. Is it april fool caulse its hard to believe they will limit free users to 5gig, thats like shooting yourself in the face. Especially in the delicate position microsot is in.

unlimited means there's no limit, that's basic english. Otherwise they should have written a cap on that

Unfortuately thier marketing department thought "unlimited" was a nice way to sell the product, while the engineering group knew there is no such thing.

Ain't no "unlimited" in the known universe. "Unlimited" is a term created by advertizing agencies
and always comes with footnotes and fineprint. Don't ever rely on promises that use con terms like
"unlimited", "for life", "free (lunch)" et al.

Then they should have put a Caveat - Fair Usage applies... Why punish all users for the few who use it.... Thos arguing for MS, IF government banned all Knives and only allowed sale of Pocket knives because there have been few murders with knives...

And how do you determine fair usage? That's how phone companies got in trouble for throttling unlimited data. Perhaps a clause that states "movies and videos are limited to 5TB, standard documents and photos will be unlimited" would have solved the abuse. It would be similar to allowing 4GB LTE and afterward unlimited 2G cellular data.

Agreed. I have approx 700GB of storage used on OneDrive, and (was!) looking at increasing that number to around the 2TB mark. Not with pirated material, but with legit music collections, personal videos, app installations (for which I own the licenses) and a smattering of other files/programs/backups from my Windows Phones and other devices. Do I want to switch over to another cloud solution? No, because they're all inferior. Microsoft! What ARE you doing? As an avid Microsoft user and techhead, this 'dick move' really grinds my gears.

But you don't have to switch. It's the 75tb stolen movie idiots who are being got rid of. Can't believe all the whining on this thread when most normal people aren't going to be impacted by these changes.

With just 5GB of free storage and no additional storage for pics, this is going to effect a lot of people!

Most normal people would use OneDrive to back up thier camera and store some music. Do you really think 5GB is enough for that? So what is the next choice? the $2/month 50GB plan? That is more expensive than Apple or Google and still not enough if you use your camera very much. Who wants a "cloud backup" that you have to go in and prune and double check and back up to another provider every couple months?

Hwangeruk, did you even bother to read the article? Free users now only get 5gb. Most Windows Phone users that automatically back up their photos will have 12 months to remove them or lose those photos. That is just ridiculous. Some people bought their phones and decided to back up to onedrive based off of that promotion that if you backed up your photos you automatically get bumped to 15gb. Now, because of a few bad eggs, you just cancel it. How can I trust any new promotions you might come up with in the future? And for you to say people here are whining shows a complete lack of understanding of the true impact of this. You saw the title, rushed to the comments section and went on "defend Microsoft" mode. I know you are a fan first and a consumer second, not all of us are that way. Some of us still see ourselves as valuable consumers.

Apparently you have missed what is happening here completely.. .everyone is affected! As an example...Microsoft sold Office 365 licenses with the promise it would include Unlimited Onedrive storage.. not 1MB storage, not 50MB, not 500GB , not 1TB or 10TB.... unlimited. Some users decided to use the services they paid for and Microsoft promised they would get. Now all of a sudden Microsoft claims some users "abused the storage ".... no one abused it, users used it .. that is all. Microsoft simply didn't realize that if you offer something you have to actually back it up as well.. otherwise you are liars Like a self-righteous m*ron you jump in and claim it was stolen movies (which proves you don't even understand the concept of the word stealing (much like the movie and music industry) , or cloud storage). Do you know the persons that used this much space? I bet you don't If it was in fact copyrighted material that was uploaded, and Microsoft would notice that, they could just terminate those accounts that did this, as it would be in breach of the terms of service. Microsoft did not do that. . they decided to go back on their previous promises for all users.. Loyal Windows Phone users that got extra storage back when Windows Phone 7 was launched and they promised 20GB storage for these users, then they changed it to 7GB ..those who already bought the phone could then get 25GB storage as compensation for changing the service... later on they upped the storage to 15GB for free account,s and these users (me included kept the 25GB) Some of us then bought Office 365 to get Unlimited storage ... now they are backing way from that promise ... Chances are the once that got 25GB SkyDrive storage (then OneDrive storage) will now be pushed back to 5GB and we that bought Office get only 1TB .. a limit far from what was promised.

What do you mean 'most normal people are not going to be impacted'?!
It is precisely those people that are!
As an example, I set my brother and sister up with OneDrive storage on their iPhone's as a bit of a Trojan horse to get them to ultimately switch to WP.
They are now going to be switching back to iCloud since their 30GB's of storage is being taken back!
Microsoft are inept. They don't seem to be able to stick to one coherent plan. All they will achieve in doing with this farce is to piss off good people that may well convert into paid subscribers as their storage fills up.

In fact, if you are a video producer, tens of TB for your raw video material are quite common. Also, most normal people will loose 25 GB off their plans. And the 100% price increase is just plain disgusting. Add to this the beyond stupid implementation in W10.

First, the placeholders were removed and now this. Oh well. I guess that means I'll never have to activate OneDrive on my W10 PCs again.

Exactly. I've got about 650GB up there, and I have talked people into OneDrive based on the 15 GB free and the 15 GB camera roll bonus. They've now made me a liar to my friends. Put limits on abusers, not those who use it reasonably.

Doesn't exist abusers. It's very hard for me to believe that someone succed to donwload 75tb and reuploaded everything to onedrive... It's to much time.

maybe you just have a slow intenet connection :)

If I can upload 650GB effortlessly - literally all I did was signed into my OneDrive on my server, and moved files into that folder - the computer did the rest - anyone can do it - including 75TB and up. Yes, it probably took days, or even weeks. I don't know because I didn't check back. I just know that when I want something I look on OneDrive and there it is. Just because you don't know how to do something doesn't mean others can't do it.

So true, I'm also a liar to my friends now....

there was no abuse ... it was pure use. If you offer me unlimited storage, and I upload 100TB, how have I abused anything?

True. I don't mean that they were breaking any rules or anything, and probably shouldn't have used the word abusers. It's just that if they want to reduce the amount of huge storage, they should do that, and not affect everyone else. Reminds me of a former coworker who refused to buy a new phone because he wanted to keep his unlimited on Verizon, because he didn't have internet at home and was tethering everything to his phone. I think he told me once that his average usage was between 15GB and 20GB a month (not as much as I would have expected).

My average usage on home internet is higher than that, with all the streaming video and whatnot. Tethering to a phone is way too limiting. If you aren't home then what is anyone else to do. Pretty stupid, IMO. I'd get chepa DSL over being limited to phone tethering for internet access.

I didn't say he was the brightest bulb..... ;)

The issue is that you lose the ability to call someone an abuser when you say 'Unlimited'. There's no way to abuse unlimited resources. The whole idea is illogical. What they are seeing is that they cannot sustain this. It's a loss leader and it's a massive waste of storage space in their data centers. They'd rather monetize the data than give it away for good will. For the people who want a lot of photo storage, there are sites like Flickr that offer 1TB of storage. Use that. The users that will only use your service if you basically give the whole thing (i.e. massive amount of storage) away for free (and $6.99/mo for Unlimited Storage, is basically giving it away compared to virtually every other cloud storage service on the planet) are really not the users Microsoft needs to care about. They should be happy to see them go to whatever niche provider is FAD at the moment (see Copy and Mega users spamming everyone with invites everywhere these days). For 650MB Storage you will pay $9.99/mo at Google for 1TB Capacity. Once you go over that, you will pay $99.99/mo for 10TB Capacity. The story is similar elsewhere. Microsoft needs to break the codependency with the welfare users and focus more on a upper-mid range and higher end users who actually want to pay for shit, don't mind paying for shit, and will actually give them revenue to grow their business. If Microsoft isn't monetizing your data, then they are losing money on every users "abusing" the storage but paying fractions of pennies on the dollar for it. The only reason why people are complaining, is becasue they're selfish adn they like getting something for nothing, or tons of something for laughably low prices.

Thanks for the lecture. Good bye.

Your idea of "pure evil" needs some perspective. Please, open the door and go outside.

They werent using, they were ABUSING. And further more they stored pirated movies. I dont get all the hate. Me personally I never filled it and I probably never will. And if you fill 5 GB with photos - congrats you are most probably taking too many pictures. 5GB that equals to like 10 000 photos. Secondly, if you insist on more space then pay for it. Google has better offer? Wow, how much? You save 1 dollar? You are willing to change platform because of few dollars or gigs? Seriously?Then go for it. You are willing to trade platform for few bucks but then in the end of the day, you still own an External HDD which costed you like hundred dollars. F*ck logic.

I definately am not abusing and use about 20 GB, which will be way above the new free limits. My photos are about 2.75 MB each. That's less than 2,000 photos for the free 5 GB. Add in documents, or music (to stream through Groove) and it becomes quite easy to surpass the free amount. That's punishing normal users for the action of the "abusers." And yes, I will absolutely switch platforms to save money. That's the logical thing to do. Also, most people don't own an external harddrive. I don't. Just because you do, don't assume everyone else does too.

It isn't necessarily logical to change for a handful of change. If you have enough data the amount of money it would save by switching to drive might not be worth the effort. He is referring to people with more than 30gb or so. Posted via the Windows Central App for Android

there was no abusing , there was using .. And how do you know it was pirated movies they stored there? Was it your account, or are you just making up things as you go along. .much like Microsoft seems to be doing lately Illegal contens is not allowed to upload to OneDrive .. say so in terms of services. If that was the case Microsoft would simple delete the accounts of the offenders since they where braking the rules.... Microsoft is not doing that now are they. .they are removing Unlimited for all, and if you offer Unlimited you cant complain how much people actually upload..

I love how you just make shit up as evidence for your ignorant view on this. But what else are we to expect from someone so blind to their team that they can't call crap out when they see it? You claim people were 'abusing' their unlimited storage. How exactly is using the storage that Microsoft provided to you 'abuse'? I get people being willing to accept anything MS tells them as gospell truth, but you are delusional to think that it is abuse to use the service you were sold. I like how you seem to think that you know anything at all. You 'know' that people using the service they paid for must have been abusing it since the people that called it 'unlimited' are the ones to now whine about how someone using 75TB of 'unlimited' space is abusing the thing they were sold. You also 'know' that anyone with more than 5GB of photos must be taking too many pictures, according to you. You don't actually 'know' anything, but no worry, no one expectes you to allow facts and proof to get in the way of finding Microsoft blameless and the good guy, no matter what crap they pull. People like you are why I hate defending Microsoft. You are the same kind of mindless zealot that plagues Apple. Mindless water carries that are too busty worshiping the OS you picked as 'the best' to think about the nonsense you spew. Get off you high horse and listen for once. Or just shut the hell up. Microsoft sold something as 'unlimited' (their word, they used it on purpose). They decided that what they really meant was 1 TB. But instead of saying that, they cry about how a few users 'abused' the unlimited service. (which is bullshit by the way. If you do not intend for people to use as much space as they want, then do not sell them on the idea that they are buying use of as much space as they want) Microsoft is a multi-billion dollar company. They have hundreds, if not thousands of lawyers. If they had meant for their 'unlimited' plan to have a data cap, they should have said so. This change is being blamed on users so Microsoft doesn't have to act like a fucking adult and just come out and say their plan was actually limited, and they don't want to give away more than 5GB of space to non paying users. But since they are inept, they pretend to be a victim and poison the entire OneDrive userbase. Good job Microsoft. This behaviour is also why they can't sell phones. Instead of treating it like a serious thing, they dick around until the people that have been almost their entire market give up on ever having a phone that works with the rest of the world, and then switching to crap from Apple or crap from one of the countless crappy Android devices. I am so sick of people like you. Go troll Apple forums and leave the rest of us alone.

If you want unlimited storage from Office 365 subscription, it make no sense at all. You shoulde buy Google unlimited from Google at 9.99 a month. With that amount of money you ger Office 365 suite and 1 TB storage for free which more than enough for office file. It should not give free unlimited in the first place and other competitors does not offer free unlimited as well.

Hpw do you even upload 75TB of data. I just calculated, it would take over 450 days to do so even with a 15 Mbps upload speeds. Microsoft is exaggerating a little.

Cloud furst. HAAAHAAA whose cloud?

This really is bad. It also makes no sense that they are blaming it on a few people using huge amounts of storage... if that were the issue they would just cap at 5TB or something. Instead, they are hitting EVERYONE... Even those who only have 30GB. This will be very bad press, and deservedly so.

Absolutely no sense. MS giving 1TB-5TB or unlimited storage to customers, and still want them to not use all storage, or use only some storage, then what's the point to give such storage if we can't use them. So it means MS giving this storage just for Name or advertising purpose. Have Some Sense MS or ready to be next NOKIA

Nokia is going well now. they are going to buy Alcatel lucent soon

"So it means MS giving this storage just for Name or advertising purpose." Shock and Awe! Oh wait, they are a company, so no shock or awe... ;)

Explain how a company can support unlimited data. That data needs paid for on their end, the total amount of space on those data centers is shared between their users, it was never unlimited to begin with. They are not the first, nor the last to do this. The real issue is that it was Microsoft and not any other company. Posted via the Windows Central App for Android

I agree 'unlimited' is illogical. For 50GB+ they should definitely charge some amount, and maximum of 20TB maybe...
But the fact is that while they've started to promote 'mobile first cloud first', and new lumias are on their way, they've announced an abrupt 2/3rd storage cut in their deals. Free is now 15 to 5 (30 to 5, if you include camera storage too). Take its derivative and it's hell of a down slope! Yes it's still more than others... but just like 'unlimited' was a catch phrase, '30 to 5' is a throw phrase. If they did the maths for previous marketing, they should've done it again too.
That's hell of news, for me, atleast. We're on a verge of truly using cloud with wm10, specially in 3rd world counties (where they can't subscribe to things because of no online purchasing, they still deal in cash), and they're going to strangle their motto.
What will they offer with a low budget phone? "We're now offering only 5GB of onedrive storage, and you cant backup your photos now. :) " Posted via the Windows Central App for Android

If it wasn't intended to be unlimited it was Microsoft's responsibility to say so from the beginning. They didn't and are just using this nonsense as a way to justify their gutting of OneDrive. If Microsoft didn't have a plan in place to pay for unlimited space, then that is their failure. Just because 'other people do it', doesn't make it acceptable. Microsoft failed to think about how people would use OneDrive, and now that they have, they are blaming their complete lack of thought or planning on the customers. Just like it is probably the customers fault that Microsoft has mismanaged Lumia into the ground. Just as long as no one blame the company that was directly responsible for planning and dealing with these issues.
Blaming Microsoft for the problems it created is the last thing anyone wants to do.


Perhaps this was just designed to generate PR about the service. But it will end badly I agree. Trust is critical in cloud/services. Even if they eventually concede, this demonstrates clear contempt for customer opinion. This will be a huge setback for Microsoft in terms of consumer sentiment and trust. At the very least, this kind of flip flopping demonstrates total incompetence. A very, very bad day for Microsoft.

If they eventually do concede... this would be just like how XBOX One was first unveiled with all the restrictions. They did eventually concede, but the negative media that followed gave PS4 a lead so massive, MS is still trying to recover 2 years later. Posted via the Windows Central App for Android

THIS!!! Microsoft seems didn't learned the lesson from the Xbox One fiasco. Bad PR is a long-term damage for them, this even dangerous especially the current delicate situation Microsoft got. If they kept doing this in the future, then no wonder why there are Microsoft haters existed.

The XBO was a buggy piece of shit on release. I got one, and returned in in about 18 hours (as soon as I could manage) becuase the software was just too buggy. Instant On bugging out (controller not working after waking, making you hard reset the console to fix it) complete or partial dashboard freezes (making you have to hard reset the console), etc. It was too much to bear, and 100% reproduceable. I returned it for a PS4, and never looked back.

@mildmanneredjanitor; I agree, this is not good PR on Microsoft behalf because of the the broad reach to change even those of us on the low tier volume is not necessary. Microsoft, there is a much better way to do business than be disruptive because of a small %. Microsoft, stay positive; If there are high volume users it just means there is a market for that even if it's a small one which may only be in the early beginnings of a trend which should be looked into because it is part of your business. What do you expect from high definition videos and pictures especially those RAW files put together will eat up a lot of space. On the horizon is 4k video files so you cannot expect to maintain what was modeled in the past. Some users are naturally more progressive than others but the segment will certainly grow. Again, stay positive; Continue building and filling or broaden Microsoft's device categories for the store, soon you will realize that those excessive users may not be abusers as once thought.

I think this was planned all along. Lure people in with big promises, get them tied into the ecosystem, then raise the price. I actually have little in storage but would now consider Google photos just to avoid having to move stuff later. MS does this alot. Like charging developers a cut of their app sales. They need to build the ecosystem before raising prices or even imposing prices. There are very workable options out there that people will go to if they jeep acting like jerks .

Lol, you realize that Google and apple charge developers a cut of their app sales too right? It's now they make money on the store. You listed a complaint against Microsoft where they are the better option. They charge less than the other options... Posted via the Windows Central App for Android

Carriers had unlimited data and looked how that ended for them? Badly once smartphones started flooding the consumer market. Storage is no different. Unlimited is in name only. No data center can store unlimited amounts of data for everyone, and we all know that exceptions can become the norm. Microsoft wants to monetize their services better. Think Apple. They want to sell devices that integrate well with good services. You cannot do that when your business model wants a big chunk of revenue from the services you do offer. By giving so much storage they were killing their own revenue. This is why no one else was giving away 30GB of storage. Now that Office, Windows and other widely used products are using OneDrive on the back end their other products can sell it for them, similar to what Apple does with iCloud storage.

Well done for being the first grownup on the thread. It wa obvious some stolen movie idiots would take advantage of them. This move was inevitable. Outside of this techtard land of forum whining soccer mum isn't going to care about this at all. Nor will I am I have tons of data on one drive and all my photos. 100g so my 1tb office 365 is more than plenty. Even the guy above with 700g of music is fine. Storm in a teacup from the entitled man childs

again, using the few as the stated reason to cut everyone's allocation is horrible PR. Posted via the Windows Central App for Android

You keep conveniently forgeting the vast majority of Windows Phone users that have lost their 15gb camera roll bonus. This is a slap in the face to those of us that have supported Microsoft by even buying into their struggling phones. We put up with sub par apps. We put up with constantly "on beta" OS. We put up with third party unofficial apps. We put up with a lot because we love the platform..... and this is what we get? What has some users abusing their unlimited onedrive space got to do with my 15gb? Seriously. You know why they are able to do it? It is because of people like you that will always make excuses. The Windows Phone community is so beaten down it is laughable. Like you said, soccer moms will not feel this. You are right. The primary people that will feel this are WP users. And that is sad. We are so insignificant that they know we will take it and even make excuses for them. A shame.

The camera roll bonus existed for everyone that used onedrive on a smartphone. This wasn't a Windows Phone deal. Windows Phone just had Auto-Upload to OneDrive a bit longer. The people actually getting slapped in the mouth are those who have been with OneDrive since thebeginning, back when they gave 25GB of Storage as standard. Microsoft changed the Standard Account sizes to 15GB and then gave them a "Loyalty" Bonus of 10GB to match their 25GB Grandfathered Accounts. With Microsoft reverting standard accounts to 5GB, those people will literally lose 10GB instantly and they'll be stuck with 15GB Space, which is a huge downgrade; and still effectively less than Google since they don't count Standard Photos/Videos and Music against your Google Drive storage limit.

Well done for repeting the same thing over and over like a child.. No abuse was taking place, only use .. and once again , if it was a few breaking the rules by uploading illegal content Microsoft could simply kill those accounts ..no matter if it was using 1TB or 100TB .. and it would not make headlines and affect anyone else.. The terms of services is pretty clear that you are not alloweed to upload illegal content now it affect everyone that actually use the service they pay for .. and it makes Microsoft look really bad..

The problem is this is not a regular type of business. This is the cloud. Most people care about their data. They do not want to lose their data. They want to back it up safely. TRUST is paramount in the cloud business. You are asking people to trust you with their data. That you will keep it safely for them. You aggressively court users, promising them a certain amount of space. Then less than a year later you are changing the terms, it is very bad. How can I trust Microsoft tomorrow when it decides to run a promo stating it will offer XXTB of space for any amount? No reasonable person would believe anything they promise from here on out. heck, they could turn around and change the free 5gb of space to 1gb tomorrow. Why not, they have shown they cannot be trusted to keep their word. And, by the way, you brought up Apple. The difference is Apple has never gone back on their word when it comes to cloud storage. In business, especially cloud storage, that would be very damaging.

So, basically, Microsoft is increasing prices, like every other business in the world does at some point to pay for, you know, all the costs that a business incurs to run. Welcome to the real world my friend.

That and alienate your customers that using your service the most.. good luck getting them back.. (I hope music doesnt count towards your cap) otherwise good luck getting people to use groove music..

Punishing the masses for the sins of the few. This is not like Microsoft and I hope its a miscommunication by someone in their public relations department.

There is no sins here , people used the unlimited storage as they want to

Yes there is a sin here. MS lied about why they are doing this. And to make it worse they suck at lieing. I mean govt grade unplausability. Any idiot knows you don't have to take away the 10GB from many users because some users pigged out on 75TB, I have no problem with them changing pricing. They never promised unlimited for life. And they apparently have not reneged on unlimited now, although again any idiot can see that if just two users want to use all the cloud storage that exists, they both can't and therefore it can never be unlimited on the face of it. I am not impacted by these changes. But I hate being lied to way more than I would ever hate being overcharged. It seems like they are trying to get users to point fingers at each other rather than at MS. Now that companies are legally people, maybe MS should run for office instead of being a tech company, since those kinds of tactics work well in that arena.

It's exactly like Microsoft. Why do you think we have Updates in Windows 10 forced upon us now? Remember the Smart Files that "confused some people?" Yea, they're gone. They didn't care how you felt about it. People acting like Microsoft is the corporate equivalent of Mother Theresa here. They aren't, never have been, and I'm pretty sure they never will be.

Somebody at Microsoft apparently borrowed AT&T's dictionary to look up the word "unlimited"

They should have learned from T-Mobile who recently had an issue with "unlimited data" users abusing the system (they used it for thethring, which isn't unlimited) and went after those abusers instead of going after eveyone. This will be like cutting the 1GB data plans for everyone because 2 unlimited data users abused the system

Nobody really offers unlimited anything, fair use policies are standard. Microsofts failure here may have been simply to forget to include one from the start.

Yeah, changing storage giveaways is cruel. Right up there with genocide, slavery and communism. /sarcasm

You just don't understand. I'm breathing, Microsoft owes me.

You don't understand, jmagwp: Microsoft wants my business. They have to convince me. This doesn't help their sales pitch at all.

Communism sounds like Microsoft right now, good until the people that rule are good. Next modification for Windows ? Censorship :)

I wouldn't mind the changes at all if we could set OneDrive business as the account to auto upload photos to.

To think that Microsoft wants to become a cloud company.

No, abusing the system is pure evil. Being a freeloader for life is pure evil.

if Microsoft told then unlimited than who's to blame? If Microsoft couldn't handle it, they should have made a cap on the limit

There is no such thing as unlimited on any 'unlimited' offer, never has been. I havent looked at the small print for Onedrive, but the only mistake MS may have made is not include a fair use policy.

It's no more abusing the system than eating as much as you can at an all-you-can-eat-buffet. Even so, just remove the unlimited offer, there is no corelation between people uploading 75TB, and MS takinging away storage from WP-users, and discontinuing the 100-200GB plans. It seems more like MS is getting out of the consumer-storage market.

There isn't really any logic to their explanation. If the problem is that some people were uploading 75TB then the sollution is easy. Remove the "unlimited" part. Don't take away storage from the people in the sub 1-TB range.

who cares, You can easily get free storage anyway. I started at 15gb and had 220 gb in two months :)

Yep, and you'll be losing it.

It's more about using as many services from one provider, so everything is in one place, under one account.

Please define 'unlimited storage' for me.

No, absolutely not. If you were not prepared to handle UNLIMITED DATA why in the world would you advertise that? Were they not paying attention to ATT / Verizon who offered unlimited cellular data plans? The one drive team strikes me as "special".

What about the 100gb you get with a Groove Music subscription? I dont see this listed? And I just last night finally started my music copying from my network drive to my onedrive.

I suppose this falls under the last item of the FAQ: "What happens if I have extra storage from a promotion or some other offer? The storage you have as part of other promotions is not affected by this change." Which should mean that you'll probably get to keep your 100 GB from Groove.

But that is the problem. Microsoft has shown that their word is worth very little. You may wake up tomorrow to 1gb of storage.

What word? They never claimed you'd get the 30 GB forever. In fact, I'm sure the T&C say that they reserve the right to change the conditions without prior notice. I totally agree this is a very bad move by MS but let's keep things in perspective. MS hasn't broken their word anywhere from what I can tell. This said, I'm sure they'll never reduce the available storage space without giving you the time to move to another service.

This is an over reaction by Microsoft. For the majority of us were not using this excessive and stayed within the borders of the service which was quite generous. These over users can easily be dealt without disrupting service of everyone else. This broad reach is putting everyone in the same boat which is not proper similar to the stock market when a small player isn't performing then disrupt everyone else.

It's a change to their product line up. How is this an overreaction?

Support by signing petition if you agree https://www.change.org/p/satya-nadella-microsoft-punish-the-abusers-not-...

I guess they weren't fussed about cloud computing after all.
What a stupid decision.

I never thought I would say this but **** this shit, I mean why the hell are they taking away storage they gave people to use and advertised devices with it ? And I was thinking about buying more storage... Now, I'd never do it because It could get canceled after few months and I'd have to buy hdd to store my data... "Cloud first !", yeah, right all the way :(

It's ridiculous. I only got the 15gb for enabling camera roll. So now they will take it away. Wow. Dunno what to say. Mine has 30gb btw. Will that put me down to 20? Hmm

Really. Did every companies offer that same like this ? Did 365 offive users really need it ?

Microsoft is becoming who it has always critizied, but even worse.

There's no such thing as unlimted, ever. We should have known better.

Well if you guys remember, recently Microsoft did some kind of deal with Dropbox last couple of weeks and i'm pretty sure that what happened in there for the deal to be made was that one of the things would be that Microsoft would have to downgrade the storage available for 360 users and free users in OneDrive because of the disadvantage that Dropbox had as a cloud business. and Microsoft conceded and gave that vague reason for why they did what they did. me on my part will keep OneDrive but the moment it fills up because of the deal i'm going elsewhere with other different cloud service and not Dropbox or a affiliated one. what Microsoft did took a lot of the trust as a company they are from me.

Seriously. So me thinking I get 15 GB for free now I have to find a way to store a bunch of my children's pictures and projects. Bullshit simply put.

Yeah, my documents are there. That's a shame!

mine too.. got all my back up docs on OneDrive.. seriously thinking about switching from MS to either google/apple services.. they are keep pulling shit like this.. (also extremly disappointed with surface book// returned it today.. died on me twice when I needed it the most)

Indeed! I really don't get it why Microsoft have to do this unimaginable decision. Its like they want to destroy themselves and liquidate their company in next 5 years. Seriously OneDrive is getting better and providing 15GB free storage is a massive advantage to other cloud storage that choosing other service feels like dumb move. Now they're turning OneDrive just another cloud storage service, giving less reason why to even get it. Look Google Drive and Dropbox are very popular service while iCloud starting to gain popularity among iPhone and iPad users, where is OneDrive? Only for us handful of Windows and Microsoft service users which is still a minority. 5GB free storage option was a stupid decision before compared from 25GB storage, then they make it a generous 15GB which is sensisble and now back to 5GB again!!!! Microsoft is choosing a lower cloud storage in todays usage where 4K recording is a flagship feature. OneDrive is also used for Groove Music, wth!

That would be giving the industry what it wants. =\

Microsoft continues to disappoint. This is pretty lame. 1TB is simply not enough if your service is to be taken seriously as a backup and storage service. Why is Microsoft so unreliable lately?

Only thing I wish right now is increase speed in OneDrive. But I think it'd not happen.

Why you mad @MS? Talk crap about those (75TB) people who ruined it for us all in the 1st place!

So, if i follow your logic, if a few people in the world kill other people, we should all go to jail and blame the killers instead of the institution that's lacking good judgement? Interesting

Why would I blame these people?? MS offered them unlimited data storage and they used that option. This clearly shows MS was not ready to offer unlimited and using that word was just a marketing stunt for them. I barely use cloud storage but this news almost makes me want to switch to a different company that treats its customers better. The only reason I don't is that no one does - all companies tr8 customers like cash cows

It's kinda impossible to really offer unlimited data and Microsoft should not even have played that game. For people complaining, think of it like this: You run a cloud storage business of your own with 500TB (I know, small but work with me..lol) of storage total. Starting up, you offer people FREE (you have paid nothing for this service so you lose nothing) unlimited storage. You then have free users who chose to abuse the usage, and 5 customers upload 50TB each on your server, on top of paying customers and other free users. 5 free users have now taken 50% of the available storage and others may follow suit. With more and more people willing to pay for this service, I have to chose what's best for my company to thrive. That said, it looks bad, because like I said, Microsoft should have never played this game. There is NO such things as unlimited anything, from data to storage. Honestly, I believe that anyone who got this for free shouldn't complain at all, because it was absolutely free to you and other than storage space, you lost nothing but on the other hand, I believe that Microsoft should have kept a grandfather program for those who already had the 15GB for photos, because it was such a huge cut, and lets be real, our user base isn't that big.

I don't blame the users who are being accused of abusing the storage. Microsoft is guilty of using a marketing gimmick to promote Office 365. People only used what they were promised and MIcrosoft should have expected this.

Why do you blame those that were actually using the offer that they paid for. They PAID for unlimited usage. So they can upload 1, 75 or 1000 TB or whatever they want. Basically Microsoft is stopping it because people were actually using the offer.

Ok but how did they know they had DVDs and other stuff. They shouldn't go through people stuff.

From what I read, those that actually paid for stand alone storage won't be affected. For most, they didn't pay for it but got it as a courtesy with Office 365. Microsoft was trying to push the product and someone told them that it was a good idea to add unlimited to the deal. Honestly, it's probably something in the user agreement that will cover their butts about this..

Well... If they signed up for unlimited storage and were not violating any terms, then it is Microsoft's fault and not the fault of those few. People subscribe to a service expecting to be able to use it. If MS can't deliver on that, then they shouldn't offered unlimited in the first place just to reduce the capacity for everyone later on. The 15 GB free was a big thing for me. If they go back to 5 GB, I don't see much reason to choose OneDrive over competitors anymore. This also impacts the trust to Microsoft. I'll be reluclant to subscribe to any of their offerings knowing that they'll probably scale back in the future. Huge blow to me as a customer who's well invested in OneDrive. And no, I don't have my video library or anything like that there.

So, your alternatives are what? Dropbox 1TB = $10 per month per user Google Drive 1TB = $10 per month per user iCloud 1TB = $10 per month per user Microsoft 5TB = $99 per year for an Office365 subscription, 1TB each for up to 5 users, and you get Office365 for free, even excluding the Office365 part, that's $20 per year per 1TB, which is 20% the cost of the other 3 options.

There's also Amazon's Cloud Drive that offers "unlimited" storage for 60$/year (5$/month). That's quite a good for a business well known for its online servers, imo.

All we use Onedrive for is camera roll uploads but with this pricing increase, competitors are more affordable. Plus, this move by M$ has made me loath to do any more business with them. I'm on ios and would love to move to icloud or Box, however, my wife is on a Lumia 925 and the pathetic state of the Windows Phone ecosystem limits our choices. Other than Onedrive and Dropbox, are there any other official cloud storage apps for Windows Phone that feature auto photo uploads? We would be good with about 250 GB's.

If you cheat the MS licensing, then yes you are correct.

I knew they would pull this shenanigans. Classic bait and switch. All that's needed is for them to open up a few auto dealership locations and they'll be among the douches of all times.
All they did was ramp up users in other to fight off competition from google, dropbox, etc. once they gained the user base, they pulled their classic car salesman move.. I cannot imagine if they were the ones who bought Youtube...grrrrrr

What about the storage that came with any Windows device. Won't that sum up from now on??

Until the promos expire. Any bonus storage received with the purchase of a device it typically a temporary increase (either a year or two).

This is making it easier for me to reconsider sticking up for Microsoft...what happened to cloud first?? Why not let me keep the 15gb camera roll for being a loyal WP supporter? smh

I totally agree with you on this. Give the loyal supporters a bonus for using the companies devices.

Yeah, this sucks bad, prettybad. Maybe I really need to consider att locker or amazon

You will be able to keep the camera roll storage. Just the base 15 GB is changing

His point exactly. We should be able to keep both.

The 15GB camera roll upload space discountinuing will make it harder for me to convince people to buy Windows 10 Phones

Why convince to buy windows phone devices of that should do the same Microsoft not us as users also I think that Microsoft shown up how naive are, when they added unlimited they should also done few things to avoid the take revenge from their naive attitude, what I don't really think that be good that the 15gb of storage of free users by photo camera roll be discontinued, should they just stop their unlimited offering that is all. Posted via the Windows Central App for Android

I mean no offence, but it's difficult to understand what you're saying.

I feel you bro. Posted via the Windows Central App for Android

Yup, you can look for the auto upload feature to be removed in Windows 10 for phones soon.

The camera roll storage will be discontinued

They explicitly said this is being discontinued in the article, *including* camera roll bonus. Pisses me off big time.

Yeah I don't really care about the other storage but the Camera Roll storage should not be changed. With the supposed "cloud first" strategy it's critical.
"Current customers of standalone OneDrive storage plans (such as a 100 or 200 GB plans) are not affected by these changes." I have 115GB storage right now, took advantage of some limited time offer from a few years ago that added 100GB to my account. I wonder if I will be effected, I don't know if I am a 'current customer of a standalone plan' or not. Guess I'll find out. I hope not because I have my whole music collection up there.

Yeah, at least the ungrateful kittens could at least let their loyal window phone fans keep theirs. they've been handing out storage to andriod and iphone users like there is no tomorrow. well the cat is out of the bag, they had to do it because they want it on their phones too.

A 500GB external HD is dirt cheap. Invest in one and back your music up to it.

4tb Hdds can be had for $120. Unless you really need to access TBs of data from everywhere all the time why not keep your stuff at home..

Sadly a 500GB external HDD is not the cloud, meaning that my music collection won't be with me wherever I am anymore ...

I have the cheapest synology nas which does the job pretty well. DSM has a lot of options if you want your data through the cloud

Local storage is still not backup..... If you have a break-in or a fire you still risk loosing everything.

Well, as we can all plainly see that offsite backup company can effectively do the equivalent of a home break-in or fire at any time. The cloud is nothing more than a technological house of cards. The sooner we all realize that the better off we'll all be.

I think you're missing the whole point. It doesn't even matter who needs this, who doesn't or what alternatives are available. The crux of the issue is that customers shouldn't have to go scrambling for solutions & spending 100s of dollars because ONCE AGAIN Microsoft has decided to not honour its commmitments! It's pretty hostile of them to offer a service, make people pay for it and invest in it then downgrade the storage, cut out options and say "This is what you're going to get now. Deal with it!" even though it's not enough for people's needs. Very poor customer good will. Plain & simple. Trivialising the act of backing things up to the could doesn't change that they are mistreating their customers.

Yeah right! So what's the point of their OneDrive then? I have 3TB storage and its not that expensive too.

Not much use when you are traveling the world and can't bring the HDD with you.

Between two accounts, I have over 500GB stored on OneDrive. I have our entire photo collection and entire music collection plus all our critical documents stored there. This makes them available to us regardless of the device or the circumstances. While it's also all backed up on a 1TB external drive, this drive is NOT accessible anytime, anywhere like OneDrive. Microsoft is intentionally giving us the finger.

So for $99 per year you can purchase an Office365 subscription and have up to 5TB of storage (1TB for each of up to 5 users). Cheapest option available anywhere. And you'll get Office365 for free.

Would take me forever to upload 15GB with my speed. But I agree with everyone that it's a bad move from Microsoft.

Just do the Office365 stacking trick.
1. Buy 4x 365 personal codes
2. Add to your Office.com account
3. Sign up for a 1 month Office 365 HOME trial.
Voila...4 years of 365 Home for about £80 (or about £5 per user, per year).
Cushty

I guess we have to thank Satya Nadella for this one. He wants to make more money from cloud services but this is such a douchey move. They should have at least had people who have the 15 GB be grandfathered in.

I don't even know why. 15GB free storage should be a standard for any OneDrive users. Seriously, they want us to store everything in OneDrive including music with 5GB??? Other competitors is starting to offer larger than that like Google Drive which is one of their big competitors.

Mobile first cloud first and now customers fucked.

Technically, the people using free storage plans are not paying customers therefore it makes sense to restrict what they get for free, no one cares about them. What does not make sense is the restrictions being placed on paying customers which is just bizarre.

Free users today are paying users tomorrow.
Especially with cloud storage, where peoples data needs are always increasing.

It's way down at the bottom of the announcement. this is to try and get more people to sign up for office 365 " If I'm affected by these changes, what will Microsoft do for me? Free users who are over 5 GB of storage and thus affected by this change can claim a free 1-year subscription to Office 365 Personal*. Current customers of standalone OneDrive storage plans (such as a 100 or 200 GB plans) are not affected by these changes."

It's making it easier for you and me not to consider getting a L950/XL and go for an Android device with their truly unlimited photos/video content storage. Awesome timing - just before their new flagship phones hit the shelves - dumpfu*ks

Google Drive is only unlimited for low resolution photos, anything less than 2,048 pixels on the long end, and videos less than 15 minutes and no more than 1080p resolution. Anything larger gets counted against the free 15GB.

What did Satya's email say- things that aren't working, will be changed. I think someone ran the numbers and saw this was going to lose a lot of money over time, without much return. And I'm thinking that when they looked at current 365 subs, most weren't using the storage. Therefore, poof. Disappointing.

Laying off his employees is not enough, he's now started removing the OneDrive storage servers.

I think with this they also started to streamline their userbase too. Maybe they don't want customers anymore.

If people weren't using the storage there's no reason to make a change. That's the best situation, it's like inviting someone you don't like to a party when you know they can't make it, you get the benefit of the offer without having to deal with actually doing something.

You can't do cherry picking in this business. If you want more people using Bing and Windows 10 to generate that continious advertising revenue stream and eventually subscribing to office 365 you need to invest to the famous Ecosystem to get people use Microsoft services on a daily basis. In the era of cloud (photos, music, documents) 5gb will not cut it. Either you give consumers access to cost effective storage plan (1$ per month for 50 gigabytes) or you see them fluctuate towards the competitors who give it for free in the best case (Google). Trust is difficult to build and easy to loose. Microsoft should have learned this lesson by now (WP Mango 7.5 disaster, Windows RT disaster...)

I really wouldnt be surprised to see Bing rewards go away. I have added storage to my one drive and bought numerous apps and music solely using bing rewards.

I'm not sure if I should be happy I never had the chance to use it (due to my not living in the U.S.) or if I should be pissed of the same thing

I think that i have to register new account for every devices that i have..haha

ALL YOUR FAULT. LOOK AT WHAT YOU DID AND THE CONSEQUENCES WE'RE ALL PAYING FOR

Stop blaming as It has nothing to do with him.He was coping with unlimited storage marketed by msft and what does it mean a user can use storage without limit.Its msft decision to do all this.

I thought that in order to over the 10TB limit from Office365 you had to request it from Microsoft themselves. So they are the ones that approved it these abusive accounts. And how is the smaller average user accounts with 15GB causing an issue? Total BS excuse from MS blaming a minority of abusers that they could easily deal with. These guys cannot be relied on at all.

What? Office365 users had unlimited storage. It showed as 1TB. If they went over 1TB, it automatically upped the storage to 2TB and so on. Unlimited, not 10TB.

You had to actively sign up for the unlimited storage. It wasn't automatic.
Perhaps that had changed. Regardless, it's gone for good now.

Buying a Android has got one more reason... Google Drive is better...

With this news about OneDrive, how is Google drive not better?

Drive offers more free storage

And free unlimited photos storage upto 12MP and unlimited Videos upto Full HD. Larged will be scaled to these settings unless you want them to go against your quota...

Actually, free is limited to photos less than 2,048 pixels on the long end, which mean 4MP photos. Anything larger is not part of the unlimited feature and counts against the 15GB free storage.

Sadly. I didn't use Googe Drive/Google Docs(old) long time ago simply because it only offers pretty small storage while SkyDrive at that time offers 25GB with nice sync software, so I'm hooked and invested to the ecosystem. I even convince others to switch with those 25GB of storage because there wasn't any other service I know even offering it. Now looks like Google Drive is catching up and they making OneDrive worse. Microsoft is giving us a second thought why we even invest to their ecosystem.

Yep me too, MS not on Verizon and now strangling OneDrive to dedicated win phone users, bye bye unless you make a huge recovery.

Well Microsoft slowly turns into Apple. I don't get why they changed free storage plans though

So, how much storage will I have if I have pics and music on onedrive? So much for cloud syncing.

Looks like 5GB free or 1TB free for Office365 subscribers. I have an Office365 subscription with 1.2TB of free storage and that will reduce to 1TB, which is way more than I use. I also have a Groove Music pass so all my music is stored free.

I have Groove Music Pass, too. All MY music is NOT stored for free. Groove Pass only gives you 100GB of storage. I have over 500GB. Or, I have that until Microsoft flips the switch on this stupid idea.

Punish the culprits, not everyone! atleast continue 30GB free storage, it is one of the selling point for Lumias.

its available for andriods and iphones as well. how is that a selling point?

They advertise it everywhere with every lumia, Free 30GB storage on Onedrive. Lumia gets free storage by default, in other platforms youhave to opt in,which most users won't do.

You people are waggling over 15GB when some of us now rely on OneDrive to store over 500GB of data. If I only worried about 15GB that would be a dream. This creates a HUGE problem for me.

Many of us don't have enough bandwidth to upload 100GB-200GB... of data, but Onedrive is helpful in backing up camera roll pics.

You must be fun at parties...

I'm really disappointed with OneDrive right now.

I'm perfectly ok with this. To be honest with Paul Thurrott gushing about Dropbox and Rudy going to work there this might be a good time to swtich.

Try getting 1TB affordably out of Dropbox for $70/year, let alone Office and Skype-to-phone included.

Actually if there is 1 thing that is going to make me stay with Onedrive is the photos and albums feature.


Music to groove feature too.

It costs $99/yr to get that 1TB from Microsoft. Dropbox is the better choice now.

Sure... Of price is your only concern.

You can get an Office 365 license from ebay for something like 60 bucks. Sell 4 of the sublicenses to friends for like 15$ and you pay nothing for one year office + 1TB OneDrive.

Most people won't use the Skype and a large number of them won't need Office, either, Lol. Look at all the people getting by just fine with Google Drive (Docs, Sheets, Slides) and all the Apple users who are just fine and dandy with iWork. I have an Office Subscription. I don't even have Skype installed on any of my devices, nor do I use OneDrive. I have a 50GB iCloud Storage Subscription since I use OS X and iOS more than Windows 10, anyways. Their Music Service and App is worse than Apple Music and GPMAA. Their Movie Store is worse than iTunes and even Google Play these days. There are way less accessories for Windows Phones, and they lack in companion devices that don't gost $350 like an XBox One (and some people prefer PS4 to XBO and won't buy the Xbox just to have another redundant (and extraordinarily expensive) streaming box).

So..... Time for a cost comparison with other vendors

Hold off a bit to see which company will be looking to take this nasty taste out of our mouths that Microsoft just left. Someone will offer some good deals.

Bet we'll see Google offering more storage in a bid to get some users back to Google Services

Without an windows phone app? don't make me laugh Posted via the Windows Central App for Android

Unfortunately Google got even more advantage. There are way more Android users and lots of them have Google Drive preinstalled while OneDrive will be only known of PC users who install at least Windows 8. So for Google they don't care if we don't have Google Drive or not since we are the minority here. With this decision with OneDrive, they just make it worse.

Honestly, Windows Phone doesn't even matter in the grand scheme of things. At least, not yet... Since I don't want to seem like it's a 100% "forever" situation for that platform. Clearly, shunning WP has worked for Google, as we've seen the number of users discontent by the lack of Google Apps and we've heard from more than enough users who have moved to Android or stayed on Android instead of going to WP because of the lack of Google Apps.

There will be a Google Drive app when I dump my Windows Phone for an Android or Iphone. Less and less reason to stay around anymore. Why dont microsoft just give up on the consumer space and go all enterprise and save us the hassle of watching thier services die a slow death?

I have an android phone at the moment abs do not use any Google services. This announcement will probably change that Posted via the Windows Central App for Android

Google already provides unlimited storage for the photos/videos uploads.What else are you looking for? time to switch for real I'm afraid - awesome timing before I committed to a L950XL

Yeesh. So they're essentially just switching to provide the same storage levels as Apple's iCloud. I don't necessarily blame them, but as someone who has had a Windows Phone for 5 years (?) and has a music pass, it's a little disenchanting. Not exactly the best way to inspire people to trust the platform, either. If they had started with these limitations, that'd be ok. But it's another thing to be like "HERE HAVE ALL OF THIS STORAGE FOR FREE" and then be all "JUST KIDDING PAY US OR IT WILL GO AWAY LOL". It's mostly just an enormous inconvenience because now I have to research other options and I'm extremely lazy. Also: Why would you offer unlimited storage and not expect people to take adantage of it in crazy ways? Are they really that naive?

Well they did come to the conclusion that placeholders were too complicated for a certain segment of people, so it looks like it.

So instead of fixing and trying to make the Placeholder works better and easier, they just remove it because "F***k users, we'll remove it for everybody because some don't want it or know about it. Fixing is too complicated".

@Kevin_STLTechTalk. It's a classic knee-jerk-over-reaction from Microsoft.

I'm pretty sure it was going to a single sync engine that removed placeholders - The base they went back to wasn't the Windows 8.1 version that had placeholders. Still....taking the storage away from paying users is a bad move either way. Almost like they do these things on purpose just when they are starting to get more good press

+1520. I'll have to marinate on this. From a business point of view, I'm sure it makes sense but from a customer loyalty point of view, I'm suspicious. I'll have to monitor my space.

Msft is so naive that thinks that will lure people's from android to windows phone by add cortana in android and all the msft apps which updates more often than even ours in windows phone Posted via the Windows Central App for Android

" and all the msft apps which updates more often than even ours in windows phone"
I don't think that's true, at least if you're talking about Windows 10. There is not a week without some app update there.

given that it's still heavily in development, I'd be surprised if it were otherwise

It seems like Microsoft keeps doing things that push users away to competing platforms. Why MS, why!

If they weren't fighting to expand on the mobile phone market this still would not look like a customer friendly thing to do...

Idk but its fucked up and im sick of it. This change will make me go from 40gb to 5gb, how does any of this even remotely seem like a good idea. I have been using Skydrive/Onedrive for years, even switched over from Dropbox to it and this is the reward we get? Its like they really dont care aout their customers these days.

I have to totally agree. I agonized for 2 weeks that I turned of my Lumia ICON and went with a Note 5 because of no future flagship on the horizon for Verizon. Microsoft ecosystem works pretty well (including Cortana) on Android but now I am open to moving off of Groove and on to Google Music (Groove app is one of the few Microsoft duds on Android) and looking into Google Photos or heck, even back to Flickr. Since Media Center was retired, I moved to Plex. So cross platform and third party is coming back into my world after going all in with Microsoft when WP 8 came out.

No Horizon for Verizon. Has quite the ring to it

So disappointing, the free 5gbs won't be enough for me, and all I use it for is family pictures :( After this mess I'm definitely not gonna pay for more storage, so I'm moving on from OneDrive.

If free 5gb isn't enough, why not pay for some storage? Its almost as if u think maintaining the servers and service is free!

I absolutely would have after I filled up my current free storage, but after this announce I really don't want to continue with their service. I'll look for an alternative file storage service.

$1.99 / month is hardly expensive!

It's less about the money and more about how anti-consumer friendly this whole announce has been. They just suddenly pulled this rug out from under us, and I personally just can't continue with this service.

This is getting worse as time goes by ... This is not the better way to stand out from google or iOS ... Now they just need to increase the storage available and Microsoft would lose another battle.

I with you. Microsoft had been going back and forth for the past 4-5 years on amount of storage. MyPhone/SkyDrive was 25 or 30 Gb, then they lowered it to 10 with OneDrive....i think, but if you previously had an account you could revert to the higher amount storage for free. And now its 15Gb apparently. Last time I looked it was 25. But I also had camera roll bonus storage, 2 different enthusiast storage bonus', plus all my Bing rewards storage and my 365 account storage.

Early adopters should keep that bonus, which is like 10 GB or something. Other than that, whip out them CC's. Cloud Storage gets eaten up fast when you store so much stuff there.

If you choose, you can buy 2TB external HDD from your local computer store for less than $80. Buy a couple and you won't need OneDrive anymore

There is literally no part of that that is true.

Sure. I'll upload all my files there so I can get to all of them when I need them...oh wait.

Actually....
If you leave your 2TB drive connected to a home server with OneDrive installed, you could access all your files from OneDrive using the remote file access feature.
Not as seamless - and it would cosy you electricity....but at least you wouldn't be paying M$ for the privilege of accessing 2TB of data :)

Exactly. 4TB HDDs going for $120 and will continue to get cheaper. But it sounds like from the whining I see here some people need to access TBs of data from everywhere all the time..and most of them probably don't..

This is where a WD MyCloud comes in and it works fairly well...or at least Plex for your media...

Single drives are way less reliable.

Completely agree. Probably won't move, but not happy. Will look at Android phones a bit closer now.

Motorloa moto x pure (style).

I've reluctantly moved to Android after being ALL IN with Microsoft. The slowness to release a flagship phone (I'm on Verizon), taking away Windows Media Center and removing things I like in general (Family Room Hub, MSN Food and Drink) has caused me to examine more Third Party and cross platform options. I now use Plex for my Media Center, I'm on an Android phone (with Microsoft ecosystem: Outlook, Groove, Office, OneDrive) and it is kind of liberating.

Free is cheaper, and so is the $0.99 APPLE charges for the same amount of storage. Microsoft doesn't store music for free like Google. That's going to eat storage if you have a large library. So is Photos and Video if you shoot RAW and record 60+FPS 1080p or 4K. 50GB will become virtually compulsory over time, just as it is with iCloud. Apples storage at that level is half cheaper though, so I don't mind much.

Yeah, but 50GB is hardly enough either.

It certainly isn't for me. We have over 500GB of pictures, music and critical family files stored.

When you're a broke college student who only needs 15gb, it is.

If users wants to pay, they will pay. There are some demographics who are not much into subscription payment system, that doesn't mean we should penalize everybody. OneDrive isn't that too popular service to begin with. Google Drive which is relatively bit more popular (after Dropbox) now got 15GB of free storage, a service that is preinstalled on most smartphones today because of Android. This move makes OneDrive more of a niche and making it less attractive option from other competing service. Also 5GB is way too limited for many things most people do, especially for photography that lots of phones right now having large megapixel count and 4K video is becoming a norm to flagships. The problem is they're downgrading and that's a total bad PR move.

How about not offering 25Gb for free only to slowly cut it back to 5Gb. paying for things isn't a problem, being lied to is. Trust is the issue and Everything Nadella has overseen has reduced my trust in MS.

Pay? Are you kidding me!? Information wants to be free, so therefore MS should give us all unlimited disk space forever, and the thought of asking us to pay is insulting! We are the usrers! We deserve everything for FREE (and the right to complain about it regardless). /s

Yeah...i cant agree with this either...5gb down from 15gb is not cool...their excuse to reduce the storage is lame...they brought it upon themselves, what did they expect when they said unlimited? 15gb reduction is completely unrelated... we availed the offer and now they jst decided to alter it completely....

Totally agree with you I had the idea of oh I can keep all of my families pictures safe on OneDrive. Now I either pay them, find somewhere else to go, or my shit goes poof this is messed up.

ITT, I think that everything is kept on there, you just can't add anything more. At least, that's how they used to do it.

Why not takew the free year of Office 365 and get 1 TB for free?

Two dollars a month isn't really a big expense, for something you will be (and are) using. But whatever, you can go and look for other services according to your convenience.

This strikes me as extremely dishonest...i have, and enjoy the 15 free gb of storage. Now Microsoft is saying I know we led you to believe you had 15gb of free storage, but... Gotcha!! Pay up!!

I am also worried about the 100gb bing and groove music bonus I got

That goes down the drain as well :(

Any bonus storage you had is still valid. It said so in the original blog post linked here. Didn't you read it?

Now, MS gave the tech media another reason to spread negative publicity..Google still offers 15 GBof cloud storage

Ummmm I guess this is the beginning of the end WTF Microsoft very lame and very poor desicion. So after me being a loyal customer of Microsoft ecosystem this is how u paid me. 5 Gb is a joke that's probably. I guess google will take advantage of this decision since photos don't count towards storage. Ummmmmm so I will lose my 30 Gb and only have 5 Gb. I guess I will be moving to google service.

Wow if google really doesn't make photos count towards storage then I think I may skip the Lumia 950 and start looking for android. Sadly but pictures of my family are more important than what brand phone I get.

That is what I've done, especially since no 950's on Verizon. I picked up a Note 5 and this is a productive device for sure. And I am looking into moving my photos over to Google Photos. And with YouTube Red also giving you a Google Music Subscription, I may leave Groove to go to Google Music. Sure, that means no stream on the XBOX One but what can I do? Microsoft is really giving me less reasons to stay.

Wait and see it through, they'll see the backlash like they did with the discless Xbox and then change their minds and punish those who abused the service.

Wow, if they are actually saying they will scale back existing customers, that's crazy. New customers, ok sure but I moved a lot of music to OneDrive just so I could stream my play lists across Windows devices along with my digital pictures from my phone and digital camera. May have to go back to Google and I hate Google. Why not just penalize the 75TB abusers?

Honestly, they should penalize the abusers, and cap new customers to 15gb to stay competitive. Maybe halt the enthusiast bonuses, but at LEAST keep existing customers and "premium" customers who use WP with 30gb.

I think the abusers thing is just mainly to give an excuse. I don't see what it has to do with giving away free storage. I pay for office 365 home and they aren't reducing my monthly payment even though they've taken my account down from 10TB to 1TB. The unlimited OneDrive was the main reason I went for the O365 sub as we already have the desktop apps from work subscriptions (which is what we mainly use our devices for)

But, why penalise, I am not one of the 75TB users but Microsoft did say unlimited, unless the meaning of unlimited has changed I don't see the supposed abusers abusing anything. I think it's one of the lamest excuse I have ever heard.

Hey, look! It seems Microsoft is inviting me to start using Google Drive... I tried to keep their services even on Android. I really did. But Microsoft really doesn't want to colaborate. First they f*ck up the Outlook app, now they slash OneDrive to useless levels...well...Google if currently offering me better services than this. Calendar and contacts have already been moved from Outlook to Gmail. It seems cloud solution is next. Have it your way, Microsoft.

1tb isn't useless. Drama queen

But that ain't free. But their 5gb that is useless.

Everyone gets an Office 365 sub for free for the next year as part of the changes.

After a year then what? You're stuck with paying for the subscription. I have about 250GB through loyalty bonus, free storage, camera roll, and Bing promotions and now have a lot of important data stored there over several years. So I get a TB free for a year then I'm stuck paying forever. That seems fair to you?

Newsflash, kid: we don't all fall for the Office 365 subscription trap. Some of us use only the free storage provided and eventually the add on promotions that Microsoft did. And it was enough. With it being cut back and prices hicked, guess what? We switch to other better offers.

Yeah! We all don't like paying for things! Now I'm going to take my business, and all the money I'm not spending, to another service. That will show them. Side note. Good luck with Google when something doesn't work.

Guess what, smartass, for people to use a service and PAY for a service they need two things: good references and trust in the provider. People using free storage are more likely to recommend the service to a friend than people paying for it. By the way...I only pay for cloud storage as I need it. Last time I needed to full reset my PC (upon the instalation of Windows 10) I backed everything to OneDrive and paid for that month of extra storage. However, now, OneDrive is most definitely out of the question when considering paying for a cloud solution. So maybe you should avoid commenting on things you clearly know nothing about. (Side note - I never saw this kind of things from "evil" Google. So thanks for your wishes but I'm pretty sure I won't be needing them.)

Oh the horror, the horror The whining here with drama and humour proves the marketing theory of down market. Give something for free and people feel entitled for that to continue forever. Hard lesson for both parties thanks for laughs all.

I'm confused, what do I not know about? Your willingness to pay or not pay for something? Also, are you saying is that Microsoft is going to lose all those recommendations from all those people using the free tier? I'm note saying you'll see this kind of stuff from Google. What I'm saying is that when something from Google doesn't work good luck trying to get support. But don't let that stop you.

"Now I'm going to take my business, and all the money I'm not spending, to another service." Your words, not mine. You assumed something about me and you were dead wrong. "Also, are you saying is that Microsoft is going to lose all those recommendations from all those people using the free tier?" Quite likely. People like free stuff. That's just a fact. Until now they could say to their friends "Hey look, you can use OneDrive and it syncs your stuff and gives you 15GB free storage". Some people could even have said "You can buy this low end WP because, even though it only has 8GB of storage, you have 15GB of OneDrive for free to save your photos to". From now on, they'll have to say "you get 5GB free"...and then the friend will say something like "yeah, Google gives me 15GB...why should I use that instead"? Get it? You don't attract bees with vinegar. And OneDrive will soon become vinegar. "What I'm saying is that when something from Google doesn't work good luck trying to get support. But don't let that stop you." Last time I needed support from OneDrive (a couple of year ago, they weren't crediting me the extra storage from being a then long-time WP user) it took over a month for them to solve the problem. Far far from stellar. So, on that area, Microsoft has already set the bar pretty low.

I didn't assume. I was basing it off of this, "Newsflash, kid: we don't all fall for the Office 365 subscription trap. Some of us use only the free storage provided and eventually the add on promotions that Microsoft did." You tell me how that sounds. And when it took them a month to fix your issue, were you paying for it at that time? As far as this, "You can buy this low end WP because, even though it only has 8GB of storage, you have 15GB of OneDrive for free to save your photos to". You're right. That has been a great job of selling Windows Phones. What are we going to do now?

Well it also applies for iOS and Android users too since OneDrive also availble to those platform, not to mention even OS X too and some 3rd-party integration. This is in general just makes OneDrive less attractive than other options like Google Drive who just matched OneDrive 15GB free storage offer. For Windows Phone/Mobile, this also reduce the value of those devices too, especially that only OneDrive seems have OS-level integration. Other services looks like they their presence is very much on the app form while Google is non-existent (their refusal to make apps for WP). Whether the feature help sales of Windows Mobile devices or not, the removal of certain things is always not good for the already struggling platform. Cortana didn't make Windows Phone sell alot but that doesn't mean that its useless or no help at all giving at least some value and reason for the platform.

Stop acting like a fucking god around here. Go back to Android Central and stay there because all you do is complain and act like a total cunt towards others. Posted via the Windows Central App for Android

Here the main subject is that will shrink the one drive accounts because detected that "unlimited" , users were taking advantage, well is funny watch that people use one drive for everything I personally use with moderation and for pictures I use Flickr just I wish their app were updated for windows phone one drive only have stored documents even don't uploaded music because prefer use other ways Posted via the Windows Central App for Android

Hey, guess what, kid - there's no such thing as free.

Which is why hardware and software is not cheap. You do know that Microsoft sold a bunch of software (Office) and hardware (laptops and Windows Phones) where one of the offerings was a certain amount of cloud storage, right? Meaning when people PAID for those devices, they were also paying for that amount of storage. And now they come and cut it half-way through. In Europe it's harder, but if I was in America and had bought an Office 365 subscription or any piece of hardware where that was promised (like a WP), you can bet your ass I would be suing the sh*t out of Microsoft. I'd most certainly not only be demanding the immediate termination of the contract with the restitution of the rest of money as well as the refund of any hardware device, but I'd demand reparations for the grievence their breach of contract would cause me by forcing me to suddenly move all my stuff elsewhere and - likely - spend extra money on that.

Wrong. If you got additional storage from an offer, it still stands. And anyone can get a 1-year free Office 365 sub, so for at least all of 2016, everyone gets 1 TB of storage for free.

1 - Camera Roll offers are being shut down. That was an offer the OneDrive app gave you. So no, not all offers stand. And nothing assures you Microsoft won't axe the other offers next. 2 - Not everyone uses or has any intention to use Office 365. I, for example, will be dead before you catch me paying a subscription to use Office. I rather pay more for the traditional full software suite which is what I do. And that one doesn't come with any storage. 3 - All of this still makes OneDrive not appealing at all to consumers. Not when GoogleDrive offers you 15GB and the likes of MEGA offer you 50GB.

You won't win an argument with these blind fanboys who can't accept there are better services somewhere else. Posted via the Windows Central App for Android

& that's why I loathe the American way.
Everyone wants to sue each other! Grow up

Well it is true that there is no such thing as free but that doesn't mean we take things people want and make it paid just because they can. Also 15GB was fine, its already generous enough though that really that big but it does serve the modern needs. This is why even competitors offers same amount of free storage and others will follow too. In this case, they make OneDrive no better than iCloud.

True, but now all of us are wary of the fact that whether Microsoft will cut that down to 500Gb another one year down the line. It would have been fine if they implemented these changes for new customers, but downgrading existing customers is a terrible move.

Or some of us use the service to have an cloud backup of video & photo projects or even past podcast episodes I've recorded. Then factor in my personal music collection that has been ripped digitally and 10+ years of personal digital photos. I'm at about 1.5TB now and now I'm being punished as if I'm a torrent addict.

cant blame you. Cant defend Microsoft for this one either, this is extremely low of them and I think irresponsible and dishonest. How the hell can you cut your already existing users storage from 30GB to 5!!?? for fucks sake 5!? not even half of it to 15, no lets go down to 5GB. Now a days that's a couple photo albums gathered from a couple years -___- BS.

Exactly! Total BS Posted via the Windows Central App for Android

I don't get it. Some users store 75TB on their unlimited drive, and then they decide that there is no more unlimited drive. Not so good but fine to me, but why did they cut the free 15G to 5G also? What is the logic here? Will they cut the loyalty bonus 10G too?

It's a typical corporate excuse to scale back..... MS likely has the worst PR team on the planet.

Indeed. This is why other people hated Microsoft, with these move I even started to understand the feeling.

Some customers apparently are to dam greedy. They had to lower the plans to be able accomdate everyone (new and old customers) before the data center literally runs out of space.

I agree. I think the higher free cloud storage wasn't a promise. They still provide greater free storage than the competition.

No they don't!
Mega - 50GB
Google Drive - 15
OneDrive - 5

75TB!?!? What the fuck kinda data plan and speed do these people have?

I want to know the same. Seriously.

Likely the same people using 20GB+ of mobile data a month.

Excatly! They mean well at first but some people are just to dam greedy

Maybe it's a company doing it. 75 TB whoa? But I'm pissed they'll cut my storage to 5gb. I don't use more than 10 GBs of data but knowing it was available was nice.
I have encouraged so many people to sign in and take advantage of 2 X 15 GBs promotion, now three years later I'm gonna look like a fool.

I feel you, I wish they'd at least make it a more than less acceptable 8GB at least... =\

Often referred to as the "Tragedy of the Commons".

Public pirate video streaming sites

you could have 5 different users just using 15TB each, it adds up...

I can't believe that in 2015 they would keep telling users they are working towards providing unlimited storage while having such changes in mind. times where consumers tended to be a little dumb are long gone, come on Microsoft

Shi**y msft.Now I am going to lose my loyalty bonus(SkyDrive with 25gb),camera role bonus.

I have that "loyalty bonus" too, if that's what you call it. I just hope they let us keep it.

Time to go out of WP for good... This is never going to stop. The just keep butchering their services and hurting their platform and followers.

Agreed. Posted via the Windows Central App for Android

Yep same here. So many things I love about windows phones they are just butchering it and making me look stupid for bragging about these certain features.

I guess i should agree to an offer of Exchange my 1520 with LG g3

You're not far from the truth. Microsoft just like to f*ck themselves in the anus with an extra large BBC*ck.

This is disappointing OneDrive was so robust it was badass.

Microsoft is now acting like a typical Government. Rather than deal with the abusers/trouble makers, they take the rights away from law abiding citizens.

T mobile punished the perpetrators of the data overage and milking. Microsoft should do the same but not ruin the experience for all.

So basically a few users who were using 75TB of storage ruined it for the rest of us? That is not cool at all. Now because of them I lost a lot of storage space.

It's obviously not because of them. If it were. They would just cap office 365 space to 5 TB or something like this.
But they cut normal OneDrive accounts too, so it's just a lazy excuse to mess with all of their users

I guess its time to move to Google Drive for everything.

It depends on how much storage you need. A 1TB Google Drive account will cost you $120 per year per user, which is 6x the cost of Office365.

1tb is plenty. As long as they don't scale that back im good.

Is it new users only or existing users and new? Microsoft keeps making stupid decisions lately.

WOW... Unbelievable. Instead of punishing those who milk it, they punish every single one of us. We keep defending Microsoft and keep giving them chances after chances, and they still find a way to screw with us. How about changing the OneDrive rules for new users, and give their long time fans some slack and let us have our current OneDrive storage.

Erzric we are the idiots doing the thing that Microsoft should do like ads etc or even stabbing to the competition Posted via the Windows Central App for Android

75 Tb in movies wow. Thats a lot of JAV films.

i own about 800 blu rays and i have put them on my pc mainly 5-15 giog files. thats nearly 4 t lol so wow is there enough movies in the world to be 75t.

That stinks, but I can't blame them. Office 365 plus OneDrive was already the best deal in tech hands down. Then they made it unlimited storage and it became a stupid deal in tech because duh. So, while it annoys me that I was responsible and didn't abuse the system, I would also have had a hard time even getting up to a TB, so this doesn't really affect me--or most users--all that much. Now Offie 365 is simply the best deal in tech again. Oh well.

As an Office365 subscriber, I never did receive the unlimited storage thing.

They really should have kept it at a 1TB plan, with an option to do 10TB at most. Insanity to punish the average user.

all they had to do was limit the unlimited option in office not penilise the poepl that had the very little 15 gig storage. And yes if you have windows on desktop and a windows phone you want to store all youre photos and mucis on one drive, this 5gig limit prety much screws over the people that didnt take the micky with the unlimited feature. Actually even the people that used 75t arent guilty cause microsoft let them have unlimited lol. The only people to blame here is actually microsoft, quite ironic that microsoft is penalising their customer base becasue of the mistakes that microsoft themselfs did. Dont get me wrong 5.99 for office a month and 1t is awsome but no 5gig for free users is not acceptable if people have bought a windows phone or windows 10 desktop, it just isnt acceptable. I was so close to buyign it too untill i read this today.

That is setting us back peeps. The violators should be punished not the average user. I like my 15 gigs. My camera roll from my 1020 is at 7gb. With the new xl these numbers will only grow. Microsoft shouldn't become like Apple.

At least Apple gives users their Office programs for free. If I am not going to be able to continue using my OneDrive account as I am currently, I have zero need for Office. Office programs were a bonus for me as my mindset was that my $100/yr went to unlimited cloud storage.

at least you only pat 1k over the ods dfor a mac desktop. But they give you mac os for free.

How much storage will $100 per year get you with Apple, Google, or Dropbox?

there is no voilaters. Microsoft gave them UNLIMITED so microsoft are to blame not the people using what microsoft offered them.

This seems like a childishs move. Discontinue ALL benefits. At least they should reconsider letting people keep those bonuses they have in form of camera roll bonus, blah blah. But this... I suppose the idea behind this is that the bulk will go for Office 365 and get 1TB just to save themselves from migrating data to another cloud or even offline. :/ I still don't understand why everyone else must pay for the acts of a few or a minority...
I have O365 that came with my new Lumia but I won't keep paying for it next year. The thing is, Office online is more than enough for my basic needs at home. So for me it's either more dollars monthly payments for something or hello external hard drive. Long time no see. I know many will now say the price is low enough but a dollar here, few euros there... It adds up quickly, and I have plenty of other stuff that take priority. I'm not mad just disappointed.

this will stop people like me storing their music on one drive. Its kinda another reason not to invest in a windows phone.

I hope Microsoft reconsiders their decision. It was easy recommending OneDrive with 15 GB Free plus 15 GB Camera Roll storage. Microsoft could just discontinue the Camera Roll and it would be fine because Google Drive also has 15 GB.

I always promote OneDrive over Dropbox because it had much more free space. With this Microsoft lose fans.

start recording in 4k with a "flagship phone" and doublecheck how long 1TB can last.

There is always a cost of keeping digital memories online. Buy a HDD for $99 and watch it die or get lost in an accident or pay for some online storage...

Yep, and no other cloud provider offers a free plan to handle that. So why should Microsoft?

I don't use it but i think alot of people will stop

They make it wrong. To make people spend more money on your service is to enhance the premium plan features, but not cutting the free service features.

Off to Google I go, bye one drive.

That camera roll bonus shouldn't be removed though.

Makes sense, they'll give you new phones with big file photo files and rip the rug from under you. Now, you'll have to pay for the free content you've enjoyed. If we're lucky, theyt'll do a "buy a Lumia, get free OneDrive for 1-2 years."

Is hard for me to said this but if Microsoft doesn't reconsider this decision I will move to google. And my Lumia 830 will be the last wp that I will use. I can't believe I am saying this. Fuck...first they remove some cools app, then too them almost 3 years to release a flagship phone. And they have an ugly phone. But the spects are good. Then one drive get slap because some dumb ass person used 75 Tb wtfffffffff. We want those users banned from Microsoft and don't punish everyone for those dumbs fuckerssss.

And what will you get from Google other than the 15GB of free storage?

That's not fair..why all the users suffers because some users use extra storage space..cut those users drive space ..

Go home MS you re drunk again

Ugh... The free 30 GB was my original incentive to use OneDrive... Now it's no better than iCloud from a consumer perspective. At least we have a good developer API and the ability to sync roaming app data (although that's severely limited too, something like 75KB, not to mention the fact that we're lacking developers)

It's still half the price or more than iCloud. And integrates with a lot more platforms.

All the more reason to build my own NAS solution. Data is safer at home anyhow. Screw you Microsoft. Seriously. Screw you on this one.

Me: "Hey wife, let me set up your camera roll to back up all your Lumia photos. Microsoft is giving you some free Onedrive space." Wife: "I really don't want to." Me: "It's Microsoft, you can trust them." Me: "Now that I set you up I have to go out and tell all my friends too." Microsoft: "Yes, yes, you can trust us mwahahaaha"

Sucky thing is I just did this with my wife's phone because she has like 10 GB of pics. Now I have to download them all on to an external.

As someone who recently lost my photo collection and my backup drive at same time, I'd recommend continuing to use a trusted cloud storage provider or rotate a second offsite backup/archive still.
Course, as a result of said incident, and the Office 2016 preview about to expire, I had intended to actually wait for a "black Friday" deal to sub to Office365 because of the potential to go "Cloud first" with my storage.
So I think we're both shopping alternatives now.

With Windows 10 being free it's not really surprising that you have to pay for online storage. I think OneDrive is still great value and will continue my Office Home plan.

Still, its a downgrade. And not everyone can pay for it. (students, etc).

people sohuld have been apble to keep the free space after all it is a limiting amount even before they changed it.

well been a loyal windows phone user with 920,1520 and 640xl, this news got me thinking, it is time to jump ship!

i hate to agree with you but i cant really agree with what microsoft have done to alot of people here. People that are forced into a position will simply stop using windows, its not like they are the most used os any more apple and android on phones have that privalage. Remember xbox one always online= ps4 leading in sales even to this day. Taking away free space =Suiside to your mobile phone for starters.

This might pull the plug for me, cutting of camera roll bonus.

Meh, OneDrive was cooler with placeholders. It was nice being able to see my files in file explorer, without them actually taking up local space. Now, it's use the app, web app, or eat up local storage to have copies in the cloud. It was a cooler thing once upon a time. Getting a free TB cloud storage with an Office 365 sub is a nice perk, if they hadn't ever given unlimited. This just makes it less cool...again.

Yeah, since Win10 Insider Previews, OneDrive has been a descent. I'm really disappointed how they've been handling this because they had a great service going.

I don't feel so upset for myself, but this abrupt announcement seems like terrible PR. Give current users triple that time, or even let them keep their current storage altogether. I understand the expense, but PR is often so much more important over time

I have to disagree, triple time doesnt chang ethe fact they are screwing their customers over. When you spend 500-600 pounds on a phone you expect enough storage to hold all your photos, the odd video clips and a small portion of your music. I get 30 gig free from phone and desktop and i use it for all my photos, wallpapers for my desktop and 1/3rd of my music collection which is about 20ish gig, id like to put all my music in one drive but i cant due to the limited 30 giig i have, but its very acceptable to me cause i feel 30gig isd a generous amout of space. I was about to pay the low price of 5.99 a month for the 1tb but now im just furious that they are gona take away my free space of 20 gig and leave me with a unusable 5gig. Dont they want me to play music on my phone, take videos or photographs, casue thats the message this sends. Supot us now so we can just screw you over again like we have done for years is not a good message. Whats really sad is onedrive is brilliant, windows desktop 10 is brilliant and 8.1 mobile is the best mobile os i have ever used, 10 is looking great too. now im thinking hum xbox one oneline all the time and no shared gaming or secondhand gameing lol. Microsoft is not my parent or not my countrys covernment why is it trying to dictate things so much.

+1 This should have been handled so much better even if they still made the same changes. Instead of advertising the negative and presenting an excuse that makes little sense, they could have just presented "here's our 2016 offerings and why it's better than the competition" and when the press ask about dropping unlimited storage, a simple "reexamining business needs bla bla bla" response would be expected. I don't really know anything about PR I guess, but I've just never seen MS as good at it, compared to their competition. As if they assume the product speaks for itself.

What a load of horse shit. The principle of their decision is wrong on so many levels.

With all the negative press around let's keep in mind that those changes are "in pursuit of productivity and collaboration."

They did not mention if they will return back the loyalty bonus to 25GB. For anyone who's not aware about this here's the story the 25GB storage was given out to user because they were lowering the storage 25GB to 10GB and user was given an email if they want to keep the 25GB storage. I origally have loyalty bonus to 25GB but they change it to 10GB because they were having 15GB for free for total of 25GB. Are they going to return 25GB back or add another 10GB for total of 25? This is mark as loyalty bonus not mark as free crossing my fingers they return it.

Well if that is gone too ... 40G -> 5G is a lot

I'm afraid we might end up 2GB next year or too! Come on Microsoft! Pissing off users won't do any good!

Just checked my account and they have taken 15gb off my loyalty bonus that sucks now its down to 10gb and i have the camera roll of 15gb...i pay for 100gb service because I was running out of space storing my raw camera files so will be really pissed if they take any more free space from me....sucks to be you at the moment MS

I bet they did this to appease the partnership they have created with the other storage vendors. How would you feel if you dumped a bunch of money on MS to get Office document editing right out of your product while they killed you with a better storage deal. If it wasn't they would have just terminated the abuse like T-Mobile did with their unlimited data plan abusers.

Really a Shame!! While selling a phone they said get 15GB free one drive and 15GB additional for camera roll. Now all of sudden it's 5GB. Now this is going to effect your Lumia flagship. I think shutting down your phone division might help you as well as users. Why all this back stabbing.

It's because Microsoft is now run by a complete idiot: Satya Nadella.

No need to change all plans, just change unlimited to one TB, done

1TB is $120 per year per user at Dropbox, Apple, and Google. That's $600 per year for 5 users. Or $99 per year for 5 users ($20 per user) with Office365. Microsoft has the cheapest pricing by far for most users.

WOW! This is ridiculous. I don't know what to say. Usually I feel I can maybe justify what they are doing, but not here! I was about to upload many gigs of old photos to OneDrive and go all in with backups, but I'm scared to now. I'll just end up going over space and have to download back to my PC anyway before they "scale back" my storage (delete stuff). Time to invest in a personal NAS or something

I don't get it. 30GB and a solid Office suite in the browser were huge in getting people to try OneDrive. People assumed that Microsoft was terrible, and it took *serious* convincing even with those perks to get them to try it. Now Microsoft is cutting it back to 5GB, while Google is at 15GB? This *will* push people away from OneDrive, likely sending them to Google, which means they'll leave WP as well (what good is an unaccessible cloud?). Turning away new customers is one thing, but this will push away loyalists too. Very bad move, and a great way to kill a lot of the great things MS has done recently. MS, I hope you're reading this....if you're gonna screw over even the free storage, don't make it insultingly low. 25GB would still be acceptable, and it still gives a huge advantage over other cloud services.

"Now Microsoft is cutting it back to 5GB, while Google is at 15GB? This *will* push people away from OneDrive, likely sending them to Google, which means they'll leave WP as well" You can put money on this. Tomorrow morning I'm warning my sister about this change and I'm pretty sure this will be the final push for her. She's already sick of not having all the apps on WP that she needs or her friends use. Once I tell her she's also getting her cloud storage cut, I doubt she'll want to stay on the sinking ship much longer.

Yeah, I'll have to warn my wife. Problem is, she's using about 16GB total, and about 10GB is just documents (she's a teacher). She'll be pushing up against that limit constantly, and nowhere else has more than 15GB for free, so I might end up having to pay for her anyways. This is dumb.

MEGA gives you 50GB of free storage. She might want to check that one.