Microsoft extends free Windows 10 S upgrade offer through March 2018
If you're running Windows 10 S, you've now got a little more time to upgrade to Pro for free.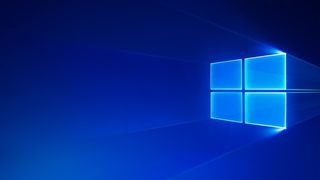 (Image credit: Microsoft)
Alongside the launch of Windows 10 S and the Surface Laptop earlier in 2017, Microsoft also announced that Windows 10 S users would get to upgrade to Windows 10 Pro for free for a limited time, should they choose. While that offer was originally set to end this December, Microsoft has now announced that it will extend the free upgrade through March 31, 2018.
Windows 10 S is being positioned for the education market as a more secure version of Windows 10 because it only allows apps from the Windows Store to be installed. It also happens to come as the default operating system on the Surface Laptop. If find you need to install an app that is only available outside of the Windows Store, the ability to upgrade to Windows 10 Pro at any time is handy to have, particularly through the free promotion. Once the promotion ends in March, however, Microsoft is expected to charge upwards of $49 to upgrade.
This announcement comes alongside news that the Core i7 version of the Surface Laptop is now available in the full range of colors in 20 new countries. We already spotted that preorders had opened up last week in the U.S. and UK, but Microsoft says they're now available (opens in new tab) in the following 20 regions:
US
Canada
Austria
Belgium
Denmark
Finland
France
Germany
Ireland
Luxembourg
Netherland
Sweden
Switzerland
UK
Taiwan
HK
China
Norway
Australia
NZ
See at Microsoft (opens in new tab)
Windows Central Newsletter
Get the best of Windows Central in in your inbox, every day!
Dan Thorp-Lancaster is the former Editor-in-Chief of Windows Central. He began working with Windows Central, Android Central, and iMore as a news writer in 2014 and is obsessed with tech of all sorts. You can follow Dan on Twitter @DthorpL and Instagram @heyitsdtl.
Just make it an easy checkbox in all versions of Windows 10 and allow the manufacturers the option to make it default. What is the point of 10S? Microsoft doesn't seem interested in UWP these days. They need to make the platform better if they want people to use it. Forcing them will not work.

"What is the point of 10S? Microsoft doesn't seem interested in UWP these days"

I don't understand this point. The whole thing with S

is

UWP. How can you say they're not interested in something that is literally the cornerstone of that OS variation? I'm not sure what criterion you want for "interest" in UWP. They can't make apps for companies, they can just develop the tools to make them, which they're doing. The bigger focus now is about building out the desktop bridge and adding APIs, which is a better way to get apps and games into the Store (there has been a nice uptick in PC games lately). At Build they even announced FDS which exists only for UWP apps.

First they need to make the very best UWP apps they can for ALL their services. Any service/app they release without UWP support is a bad sign. We have had a few of them lately. You should open a Microsoft UWP app and be amazed at how good it is. Any experience these days with UWP is the exact opposite. They are terrible. Bridges are not a great sign either. They could have done that years ago, but now it is an admission of failure. It is no different than supporting Android apps. It's the Blackberry move and it makes your platform less important.

I agree they need to push UWP more and also part of the issue is they need to build more APIs which will take time to have it be as powerful as win32. Just because they don't have a service/app with UWP doesn't mean necessarily automatically mean it's a bad sign that they don't care about it. I've had great experiences with the UWP apps that do exist so far. Bridges are a stepping stone to making full UWP. You can bridge an app and gradually convert/change it to full UWP. And no it's not something they "could have done years ago." Programming languages constantly change.

I don't know. We are years into UWP and there isn't even an Outlook app! That is crazy to me. They just released Linked In, but it is a web wrapper and for PC only. Why would they do that? Do they even still have any UWP apps that work on XBox, PC and Phone? It really doesn't seem that they are serious about UWP. At this point it seems they are doing the bare minimum. How long before they "reboot" it? That seems to be the pattern. They slow down development before dropping it for a new scheme. I am sure it is just a matter of time now.

come-on. Cant believe u say this. They can't make apps for companies but they "can" make apps for their companies right. Where is the LinkedIn suite of apps that is there on android and ios? And quite a few other MS apps. Is MS giving W10s the same neglect as W10m?? I'm sure they will extend the offer even further or rather soon kill it n make w10pro(oem version free)

I just had to Google it. "Fluent Design System".

I'm sure you understand the concept behind it. There aren't enough quality apps in the store for it to be a realistic option. A major reason for using Windows is the massive amount of applications it can run, Windows 10S strips this capability away. The decision to release the Surface Laptop with Windows 10S by default was a poor decision. The fact that this upgrade offer exists (let alone got EXTENDED), is a concession that Windows 10S isn't ready.

MS has proved many times they don't give a single damn about UWP: Skype app is an ugly pathetic thing, with bugs all over the place, compare to the Win32app. Linkedin is a web wrapper, their own service having nothing but a web wrapper...so yes, MS has no interest in showing off UWP. But as always MS is trying to force things, which will never work because they are not in the position of forcing anything!

W10S's free upgrade offer needs to be extended until further notice.....

It most likely will be.
The thing already has no traction (justifiably so), if they cut the upgrade, then it not only kills the OS but also the hardware released with it (as in, then people will definitely not buy it).

They need to set a date on it. That's something an enterprise-focused company does. But, extending that date is great for us.

Im predicting in another 6 months, the surface laptop will just come with windows 10 pro installed and S will go the way of RT.

I truly don't understand all of the hate Windows 10 S gets. New apps and AAA games (including FFXIV) arrive everyday in the store. Maybe it's because I'm a complacent person and don't nitpick and complain about every little thing that's not there. I actually like the Edge browser (I'm using it right now), and 90% of everything on my laptop is from the Windows Store (with the exception of a couple of Steam games). I actually like Cortana and use it everyday. I guarantee that 75% of all PC users (most PC users don't use Steam) would be perfectly happy with Windows Store apps and Microsoft's core services. On MSPoweruser, someones argument about not liking the store is that OfficeLibre wasn't there. Who uses that unless you hate MS and don't want to pay for MS services. I don't even know what makes Chrome better anyway. Edge has extensions and many features I don't use anyway. All I care about is if it gets me to my favorite websites, and it does perfectly.

Can't install peripherals. Doesn't make much sense to buy my kid a 10S laptop if she can't print out her papers...

it has an OS. if you can't install peripherals - you don't know how to install one.

Sorry, didn't realize my wireless printer software was in the windows store. Maybe you could come over & set that up.

To be honest, in my experience, I haven't had to go download a .exe file from a printer manufacturer website to make things work. So far my experience has been with the Brother and HP manufactured printers/scanners. I'm including using wireless printing and scanning. For HP they have the apps in the windows store and for Brother I was able to use whatever default drivers/software Windows automatically installed when I added the printer wirelessly. I could even wirelessly scan with the Brother printer/scanner using the "windows scan" app in the store (it automatically directed me go to the store to install it when I tried to scan from my laptop). Now, the windows scan app in the store only has 3 stars but I haven't encountered any problems like the reviewers were saying but maybe they were using different brands than me.

You hear that India? Buy this and you can upgrade for free for a little while longer. Another thing you'll probably complain about having to pay for.

Giving free Pro upgrades is pretty much a middle finger to UWP, but at the same time they are desperate to move hardware so... What UWP needs is these users to put pressure on developers to deliver UWP apps. Giving them Pro for free doesn't help that. All it does is make Windows 10S a completely non-factor (it mind as well not exist at all for the moment) because these devices will become Pro almost immediately upon purchase (it makes very little sense not to get and activate the upgrade if you have the choice). Not sure why anyone would buy a glue gun Surface Laptop over a Surface Pro, though...

Microsoft have a funny way of trying to prove you need to stick with windows. Have to wonder why my Android phone had the latest version of Skype but my SP4 was on an old version that was not as fast to respond to touch commands and connections.

I hope w10 will be nourish till next year.

Microsoft has something against Spanish-speaking countries, don't they? I mean, we're completely left behind and ignored as a market for most products, or the last to be considered when talking about global strategies. I think this is bad business, and to be frank, I expect more from MS.

i think it shoud just stay free suface devices

The upgrade will continue to be free until Microsoft mange to make EDGE work on all web sites or make another browser available via the APP store that does the job. Windows S is a great concept for a number of situations however if a key part is broken (ie. browser), then it will not get off the ground. Personally I like EDGE but it simply has problems with too many web sites for it to be the only browser choice.
Windows Central Newsletter
Thank you for signing up to Windows Central. You will receive a verification email shortly.
There was a problem. Please refresh the page and try again.