Microsoft open to lowering minimum CPU requirements for Windows 11
PCs running 7th Gen Intel or AMD Zen 1 chips may be able to upgrade to Windows 11, but Microsoft has to test things out first with its Insider Program.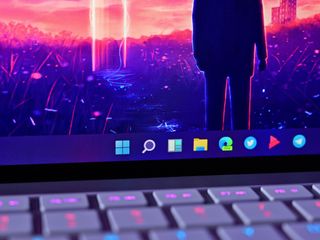 (Image credit: Daniel Rubino / Windows Central)
What you need to know
Microsoft could potentially lower the minimum CPU requirements for Windows 11 to include 7th Gen Intel processors.
The company has pulled the PC Health Check app, which led to confusion regarding if PCs would be able to upgrade to Windows 11.
Microsoft outlines some of the controversial minimum system requirements for Windows 11 in a new blog post.
Microsoft's minimum requirements for Windows 11 stole some of the thunder of the new operating system's announcement. Many expressed frustration that their relatively new PCs wouldn't be able to upgrade. Microsoft addresses some of those concerns in a new blog post. Most importantly, the company could be open to allowing PCs with 7th Gen Intel and AMD Zen 1 chips to upgrade to Windows 11.
Microsoft will allow Windows Insiders to install Windows 11 on 7th generation processors. This will allow the company to get more data on performance and security.
As we already knew, the reasons for the minimum system requirements for Windows 11 are primarily related to security and performance. "We need a minimum system requirement that enables us to adapt software and hardware to keep pace with people's expectations," says Microsoft.
The company's requirement of a TPM 2.0 module has been controversial, but Microsoft explains that it is required for several security features. Our executive editor Daniel Rubino also broke down TPM recently. Today's news doesn't change anything regarding the TPM 2.0 requirement, but could affect the minimum CPU requirements for Windows 11.
Microsoft outlines three principles related to minimum requirements:
Windows 11 raises the bar for security by requiring hardware that can enable protections like Windows Hello, Device Encryption, virtualization-based security (VBS), hypervisor-protected code integrity (HVCI) and Secure Boot. The combination of these features has been shown to reduce malware by 60% on tested devices. Windows 11 does this all supported CPUs having an embedded TPM, supporting secure boot, and supporting VBS and specific VBS capabilities.
Devices upgraded to Windows 11 will be in a supported and reliable state. By choosing CPUs that have adopted the new Windows Driver model and are supported by our OEM and silicon partners who are achieving a 99.8% crash free experience.
Compatibility. Windows 11 is designed to be compatible with the apps you use. It has the fundamentals of >1GHz, 2-core processors, 4GB memory, and 64GB of storage, aligning with our minimum system requirements for Office and Microsoft Teams.
Microsoft states that it knows Intel 8th Gen, AMD Zen 2, and Qualcomm 7 and 8 series chips meet the above principles. The company is now testing if 7th Gen Intel and AMD Zen 1 chips can as well.
"As we release to Windows Insiders and partner with our OEMs, we will test to identify devices running on Intel 7th generation and AMD Zen 1 that may meet our principles," explains Microsoft.
Updated June 29, 2021: Microsoft removed statements regarding Intel 6th Gen and AMD pre-Zen chips not being able to meet its mentioned principles.
̶T̶h̶e̶ ̶b̶l̶o̶g̶ ̶p̶o̶s̶t̶ ̶e̶x̶p̶l̶i̶c̶i̶t̶l̶y̶ ̶s̶t̶a̶t̶e̶s̶ ̶t̶h̶a̶t̶ ̶M̶i̶c̶r̶o̶s̶o̶f̶t̶ ̶d̶o̶e̶s̶n̶'̶t̶ ̶b̶e̶l̶i̶e̶v̶e̶ ̶a̶n̶y̶ ̶o̶l̶d̶e̶r̶ ̶c̶h̶i̶p̶s̶ ̶w̶i̶l̶l̶ ̶w̶o̶r̶k̶,̶ ̶s̶o̶ ̶p̶e̶o̶p̶l̶e̶ ̶w̶i̶t̶h̶ ̶s̶y̶s̶t̶e̶m̶s̶ ̶r̶u̶n̶n̶i̶n̶g̶ ̶t̶h̶e̶s̶e̶ ̶m̶a̶y̶ ̶b̶e̶ ̶o̶u̶t̶ ̶o̶f̶ ̶l̶u̶c̶k̶.̶ ̶"̶W̶e̶ ̶a̶l̶s̶o̶ ̶k̶n̶o̶w̶ ̶t̶h̶a̶t̶ ̶d̶e̶v̶i̶c̶e̶s̶ ̶r̶u̶n̶n̶i̶n̶g̶ ̶o̶n̶ ̶I̶n̶t̶e̶l̶ ̶6̶t̶h̶ ̶g̶e̶n̶e̶r̶a̶t̶i̶o̶n̶ ̶a̶n̶d̶ ̶A̶M̶D̶ ̶p̶r̶e̶-̶Z̶e̶n̶ ̶w̶i̶l̶l̶ ̶n̶o̶t̶ [m̶e̶e̶t̶ ̶t̶h̶e̶ ̶a̶b̶o̶v̶e̶ ̶p̶r̶i̶n̶c̶i̶p̶l̶e̶s̶]," ̶s̶a̶y̶s̶ ̶t̶h̶e̶ ̶c̶o̶m̶p̶a̶n̶y̶.
Confusion regarding if systems could update to Windows 11 was made worse by a PC Health Check app that didn't let people know why their PC fell short of requirements. Microsoft updated the app to inform people why their system wouldn't be able to upgrade, but the company has now decided to pull the app altogether.
"Based on the feedback so far, we acknowledge that it was not fully prepared to share the level of detail or accuracy you expected from us on why a Windows 10 PC doesn't meet upgrade requirements," said Microsoft. "We are temporarily removing the app so that our teams can address the feedback. We will get it back online in preparation for general availability this fall."
If you'd like to see the first Insider build of Windows 11 in action, make sure to check back in to see our hands-on.
Get the Windows Central Newsletter
All the latest news, reviews, and guides for Windows and Xbox diehards.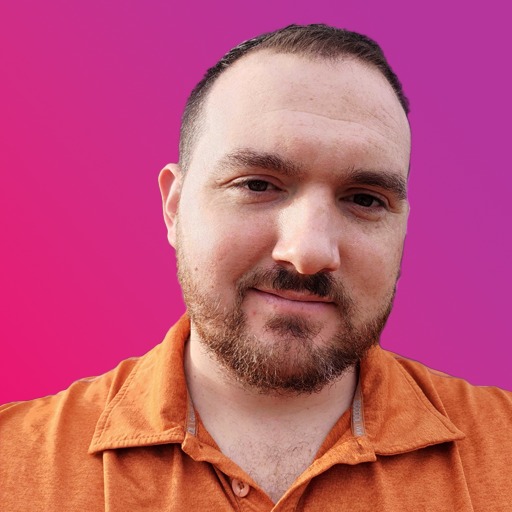 News Writer and apps editor
Sean Endicott brings nearly a decade of experience covering Microsoft and Windows news to Windows Central. He joined our team in 2017 as an app reviewer and now heads up our day-to-day news coverage. If you have a news tip or an app to review, hit him up at sean.endicott@futurenet.com.