With Windows 11, some PCs may be left behind because of TPM, and it's causing a lot of confusion
Why is TPM a thing, and what does it mean for getting that Windows 11 upgrade later this year? Let's find out.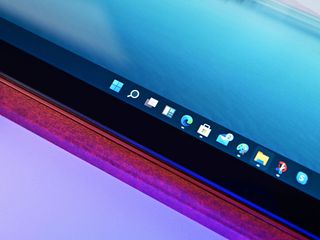 (Image credit: Daniel Rubino / Windows Central)
As we remarked a week ago, Windows 11 turned out to be much more than just a new Start menu. The new store, Android apps, Direct Storage, Auto HDR, new touch UX, and new forthcoming features, such as haptic pens, make Windows 11 a significant overhaul of the six-year-old Windows 10.
But one item we did not anticipate when it came to major Windows 11-related changes was the apparent cutoff for which PCs can get the free Windows 11 upgrade. That topic is causing a lot of confusion. Here is what we know and what we don't know about it.
Why have TPM requirements at all?
It is clear Microsoft is positioning Windows 11 as its next major OS for the upcoming decade. While it is not a clean break from Windows 10, some older PCs will not make the cut.
The big motivator here seems to be security, as Microsoft explained recently in a blog post.
TPM (Trust Platform Module) is nothing new for PCs. It goes back to the mid-2000s as an international standard for a secure cryptoprocessor. Although there are software versions, too, like fTPM, TPM is a physical hardware chip used to store encrypted information while also ensuring a secured boot environment.
In the real world, TPM allows for things like:
BitLocker Drive Encryption
Windows Hello PINs and biometrics
Windows Defender System Guard

(opens in new tab)

Tamper detection of the PCs hardware
Virtual Smart card
Credential Guard
Secure Boot
With TPM, BitLocker gets to store the encryption key and your Windows Hello biometrics securely. This ability is why Windows Hello is so protected. Your biometrics, like fingerprints or facial recognition data, do not go to the cloud; instead, they get hardware encrypted on your PC so that info cannot be retrieved nor reversed engineered to bypass your PC's login process.
Secure boot is becoming increasingly important, too. From Microsoft's documentation (opens in new tab):
Microsoft is drawing a line on security and saying that to use Windows 11 PCs going forward, you need to have this feature enabled.
The good news is TPM 1.2 (more on that below) goes back to 2005. TPM 2.0 goes back to 2015, and most PCs are supposed to ship with it, although that does not always seem to be the case, especially if you build your own.
I realize that this is all just techno mumbo jumbo for many consumers, but Windows PCs have had a long history of security issues. Microsoft has gone to great lengths since Windows 10 to secure its OS as much as possible, and Windows 11 takes a more rigid stance.
What is required for Windows 11?
Even the requirements for Windows 11 are a bit confusing as there are both "hard" and "soft" floors of cutoffs for the update. Many PC makers are also now giving guidance on which PCs will get it.
Update: Soon after this article was published, Microsoft removed the hard/soft floor distinction for Windows 11. The changes seem to merge the two where you can have just a 1GHz CPU, but it has to be on the supported list. TPM 1.2 is no longer mentioned.
The hard floor is what most people who have older PCs should be looking at. If your PC does not meet these standards, you cannot get Windows 11. In addition, the hard floor requires "greater or equal" to TPM 1.2, Secure Boot capable, 4GB of RAM, 64GB of storage, and at least a dual-core processor that is faster than 1GHz.
Those are hardly strict requirements for a forward-looking OS in 2021.
The soft floor requires TPM 2.0 (which started shipping in all PCs around 2016/2017) and needs specific processors. These are devices that are free to update with no caveats.
The soft floor seems to be what Microsoft's PC Health Check app is looking at and where a lot of confusion is happening.
Indeed, the more significant issue here may not be TPM requirements, but the fact that any Intel CPU older than 8th Gen does not make the cut for Windows 11. Unfortunately, that includes a lot of Surface devices, including Surface Studio 2 and Surface Pro 5. That caveat does not mean those computers can't run Windows 11; it just means Microsoft does not support them running Windows 11. It is an important distinction.
Gaming PCs and TPM: present (but not enabled)
One issue that will be hard to navigate for the entire upgrade process is that many gaming PCs have TPM on the motherboard (it is a physical chip, after all), but it is not enabled. For example, this was the case on my CLX gaming PC, which initially failed Microsoft's check for Windows 11 compatibility.
The solution was to go into the BIOS and enable secure boot and Intel Platform Trust Technology (PTT). It took 30 seconds, and my PC is now Windows 11 compliant, which is reasonable considering it is a brand new 2021, $7,500 computer!
As you can see, the problem is some PCs have the hardware, but it is not enabled. Microsoft's Health Check app does not qualify why your PC does not meet the requirements, although we have heard Microsoft will update the app soon to address that. It is also not clear that you can do a software check to see if your PC has TPM 2.0 in the event the module is present but disabled.
Here's the more significant issue: Does Microsoft want to send thousands (millions?) of people into their PC BIOS to start fiddling with security features? Again, you can see how that leaves room for a lot of problems.
At least for new PCs that sell Windows 11 pre-installed, this won't be a concern.
What happens if your PC does not have TPM 2.0 or a modern processor?
We don't know. Microsoft says (opens in new tab):
It sounds like if your computer has TPM 1.2 (which is incredibly old) and at least a 1GHz processor, you can still get Windows 11; it is just "not advised."
But what that process looks like is not known at this time. We expect Windows 11 to start rolling out in October through early 2022, like previous Windows updates. So my hunch is users can still take the Windows 11 upgrade, but there may be some warnings about it not being recommended.
To be clear, Windows 11 runs well on older hardware. It is not like older Intel 6th Gen processors cannot handle the OS — far from it. This discussion is all about security.
For those who build their gaming PCs, if your motherboard does not have TPM 2.0 you can buy the module ($30) and install it yourself. Just make sure your motherboard does not already have it since many modern motherboards do, even if it's not enabled.
Will Microsoft stick with Windows 11 requirements?
If I had to guess, Microsoft might modify some of these requirements and even the wording around Windows 11 as we advance. Right now, the scope of the "TPM problem" is not known, when it comes to how many PCs are out there with TPM in a disabled state.
Microsoft has four months to figure out how to address the issue. It could either relax requirements or let affected users take Windows 11 even after advising them against it.
In some ways, this debacle is unfortunate but not uncommon. Apple and Google routinely cut off hardware for new operating systems. My late 2017 Google Pixel 2 will not get Android 12 even though it can absolutely run it. Microsoft doing the same in the name of security is necessary to push standards forward, especially in an age of ransomware, where TPM plays one part in an increasingly growing security infrastructure.
How to check if your PC has a trusted platform module (TPM)
I think the bigger looming issue is not even TPM, but processor compatibility. Microsoft has done this in the past, but these are known as "soft blocks." For example, Windows 10 21H1 does not officially support Intel 4th Gen "Haswell" chips, but you can still run Windows 10 on those processors without issue. Microsoft appears to be doing the same here. There will be soft blocks for non-compatible CPUs, but you can still install Windows 11 on a Surface Pro 5; it just won't be "supported."
Regardless, I think it is evident that Microsoft needs to get clearer messaging around this update as there will be a lot of confusion in the future.
Windows Central Newsletter
Get the best of Windows Central in your inbox, every day!
Daniel Rubino is the Editor-in-chief of Windows Central, head reviewer, podcast co-host, and analyst. He has been covering Microsoft since 2007 when this site was called WMExperts (and later Windows Phone Central). His interests include Windows, laptops, next-gen computing, and for some reason, watches. Before all this tech stuff, he worked on a Ph.D. in linguistics, watched people sleep (for medical purposes!), and ran the projectors at movie theaters because it was fun.
Enabling fTPM (AMD) or PTT (Intel) will pass the validation check for Windows 11, even if the motherboard doesn't have a discreet TPM chip. Secure boot is optional - I have enabled fTPM but Secure boot is disabled, my PC passes the check and qualifies for the upgrade. As long as the PC is secure boot capable it will work, whether used or not

Right, but then on something like Surface Studio 2 where TPM 2.0 and Secure Boot are enabled, it still fails the check because of the CPU (7th Gen).

Yes. Lot of confusion there. Mine failed the check for I guess the same reason. 7th gen processor. MS should directly list which processor is supported.

Microsoft does list that.

Which will be a ball-ache for a lot of people I imagine

Secure boot is not optional. After enabling fTPM, my PC still failed the compatibility check because secure boot wasn't enabled.

That's strange, I've just checked my BIOS. fTPM - ENABLED, Secure Boot - DISABLED. My PC still passes the validation check.

Alternate way: Open Device Manager > Find TPM under Security Devices option.

What do you mean by "not supported"?

Probably a better question for Microsoft since it is their wording. I guess the issue is how often do you contact Microsoft for support about problems with Windows running on older hardware, right?

I am worried about security patches, Patch Tuesday updates, and cumulative updates not being applied.

What I've heard from most MS engineers via premier is that as it relates to hardware generation requirements "unsupported" generally means untested. It doesn't mean it won't run it means that they haven't tested it on that hardware so you may run into issues. It also doesn't necessarily mean if you open a support request for it they won't help you but its usually at best effort (and generally depends on the Engineer or tech you get how far they will go to help you).

I have a custom built gaming/development PC which doesn't have a TPM. I have headers for it but never needed it for anything. Bitlocker can work without it, you just need a USB drive to store your decryption key. And I'm using Windows Hello without it, so the decision to require it for Win 11 is both puzzling and troubling. The trouble being how difficult it may be to obtain a TPM now.

It's an Intel i9-9900K. I'll have to check for the settings the others have mentioned. My motherboard has a header for TPM but I never installed one. I'll have to check that other stuff.

How old is it? You do not need a physical tpm module on newer (read post 2016 cpus), as the functionality necessary to enable it exists in the cpus/chipsets directly. It'll be called fTPM or PTT in UEFI settings, depending on if you're AMD or Intel respectively.

Found it. Thanks! For me, the option was Discrete TPM vs Firmware TPM. Changing to Firmware TPM worked beautifully.

If your cpu is fairly new, go to the bios / system/ miscellaneous, you may find ( as I did) an option to enable PPT. Bam, your computer will pass and it will take less than 5 minutes.

Yes, that worked. Thanks! For me, the option was Discrete TPM vs Firmware TPM.

Both my Surface Go and Surface Go 2 is failing the PC Health Check. The Surface Go is failing because of the CPU. But the Surface Go 2 meets all requirements (hard and soft). Should the Surface Go pass the health checks but with warnings and I should be able to install Windows?
Should the Surface Go pass the health checks and I should be able to install Windows 11?

I reran the PC Health Check and it applied an update. After I clicked on "Check Now", my Surface G0 2 is still failing, but now it is saying it failed because the CPU is not supported. My CPU is "Intel(R) Core(TM) m3-8100Y CPU @ 1.10GHz 1.61 GHz" and it is on the supported list for Windows 11!

How are they gonna get people running Windows 7 to update if mine won't update. I've got a decent spec laptop but saying it doesn't have TPM or whatever.

It should have been upgraded to Windows 10 at this point.

You could also check the TPM chip on your motherboard(Desktop) using e-manual. Mine has a connector but not chip.

This is too confusing, I will wait until this becomes clear, I hate deciphering this type of thing.

Most of people having issue with one of these,
- TPM chip
- Processor Model
- Secure Boot By default, TPM setting is enabled if that's on their motherboard.

Microsoft has updated its "Compatibility for Windows 11" page to say that TPM 2.0 is required. Previously, the page said that TPM 1.2 is required. https://docs.microsoft.com/en-us/windows/compatibility/windows-11/

Yup, this article was updated with that info.

Mine has TPM 2.0 but still not supported and says your processor is not supported.

MSFT is trending because of TPM not for w11. 😶 They should record a video to clarify it so people won't panic and buy new system at scalpers price.

Interesting: I have an 8th gen Core i7. I just rebooted and went into the BIOS (yes, it's UEFI) expecting to be able to turn on PTT, but under Advanced then Trusted Computing (the only place I would expect to find this in the BIOS), it says, "No Security Device Found." I'm not sure how to reconcile that with the previous statement I've heard that all recent Intel Core chips include PTT which is equivalent to TPM. I'm still investigating, but maybe this won't be as simple as I had hoped. If it really requires a dedicated physical TPM module, VERY FEW of us will have qualifying systems, as almost no-one besides enterprise systems include the $20 part.
On the other hand, that's precisely why I can't believe this is the requirement. There is no way MS is going to launch Windows 11 in a way that it only works on new machines and for Enterprise.... right?

AHA! My mistake. It's a DIFFERENT BIOS setting. Instead, look under Security then Intel Platform Trust Technology. Set that to ENABLED in the BIOS (you may need to turn off CSM compatibility mode), then when you run tpm.msc in Windows it will show your Intel Core chip supports TPM 2.0, just like in the 3rd picture in the article. My 8th Gen Core i7 with PTT on shows Manufacturer Version # 402.1.0.0, quite a bit lower than in the article here, but still shows the Specification Version of 2.0, which is the critical part for Windows 11 compatibility. Phew. I think this applies to just about everyone with a Core chip after 4th Gen and most (maybe all) of the 4th Gen chips. The exact position in the BIOS may vary depending on the manufacturer of your motherboard.

In addition to the good article here on Windows Central, MS has a good piece on this too: https://docs.microsoft.com/en-us/windows/security/information-protection...

MSFT stroke again. They introduced a new OS and after one day everybody is talking about TMP. Something I did not even know what it was till June 23th. Incredible

People will always cry whenever MS does anything. This TPM thing will be the new thing that everyone whines about on the Internet, even though all you must do is enable the firmware in your BIOS if it isn't already.

Maybe they shouldn't tell people they can update from Windows 7... and then require something that wasn't available then.
My desktop PC is an HP Envy 23 Recline All-in-One that came with Windows 8 and doesn't have any TPM version at all (just UEFI/secure boot). Runs Windows 10 perfectly fine but won't be able to update to Windows 11, so why would we be happy about this?

Doesnt seems like the G1.Sniper Z97 has it nor the proper connection on the mobo to add something like Gigabyte GC-TPM :(

I didn't realise intel 4th gen Haswell wasn't supported in the latest win 10 update, my 7 year old i5 Devils Canyon still works perfectly smooth with the latest Windows.

Yeah, I wasn't aware that my 3770k workstation was "out of support."

Mine 7th gen i7 Dell isn't supported and yes it has TPM 2.0. MS has pissed lot of people.

4th Gen! You've got to be kidding. I will not push them for supporting that. I get it if they will not support all my 16 to 32gb storage atom tablets. But I do feel that all the cute Chinese toys I purchased over the last couple of years deserve to be supported. For example, the "world's tiniest 4K pc", the Chuwi LarkBox deserves to be supported. fTPM is enabled but seems it is still missing some TPM ****. I guess this is just Nadella's signature... "we are making it for the elite business, not for you lowly consumers"

"Does Microsoft want to send thousands (millions?) of people into their PC BIOS to start fiddling with security features?" I am getting the feeling it is going to be a lot worse than that. I have a PC with a ROG STRIX Z370-G gaming motherboard and a Core i5 8600K processor. I have tweaked the bios atleat 20 times since yesterday but that damn tool just keeps failing. 21H1 is installed with latest cumulative update. Secure boot is enabled and set to "Windows UEFI", not "other". TPM 2.0 is enabled and shows up in device manager and on TPM Management. Since the tool was upgraded today, it has stated complaining: "the PC must support secure boot". Hope it is just the tool that is messed and that the "Windows 11 upgrade detector" module will be somewhat more earthly.

There are definitely some errors with that tool, so likely a bit of grain of salt. I think it's more of a guide. A bigger concern should be can you just install Win11 via media creation tool or even straight WU. That we don't know (the leaked build installs on anything with a USB)

Finally, managed to fix the issue. It was actually dumb... my system disk M2 card was configured with MBR... don't ask me why I had it configured that way, probably because I was using it previously as a data disk. Ran mbr2gpt utility and that was it... fixed. Surely, the microsoft tool could have said as much, that my system disk needs to be configured with GPT instead of MBR, rather than saying my machine cannot run Windows 11 due to lack of secure boot support

I have two Dells - XPS AIO 7760 and a 15" XPS 9575. Neither are eligible for W11. Microsoft is going to piss off a lot of people. When these machines run their course, they will be replaced with Apple products. I'm done with stupid Microsoft decisions.

Quite agree with this and windows is gonna lose lot of market share because of this decision. Even if you have 3ghz processor with all other requirements satisfied comfortably. You are not gonna get windows 11. This is bullshit.

You could just continue to use Windows 10. That is an option too. My Pixel 2 doesn't get Android 12, but it still works just fine with Android 11.

Sir, it's understandable but what after year 2025 ? This is painful for those who spent money in this pandemic on 'non-TPM' devices. This OS is more promising than W10 for more people.

Microsoft could extend Windows 10 support. By 2025, the OS is 10 years old. There does become a time where an OS needs to be phased out. See Windows 7.

I can bet MS is gonna lose significant market share because of this stupid requirements for windows 11. For enterprises, they are not gonna buy new PCs for their employees for windows 11.

They will not lose market share, c'mon. Here's the worst that happens: People continue using Windows 10, which is supported through 2025. Windows 10 even gets the new store! Unless, are you suggesting that people get mad because, in order to get Windows 11, they have to buy a new PC. But, instead, will still buy the new PC, it'll just be Apple instead - all to spite Microsoft? I'm not sure how that makes sense.

"For enterprises, they are not gonna buy new PCs for their employees for windows 11."

Enterprise is quite literally the last group I'd expect to WANT to upgrade to Windows 11. Enterprise always goes last for updates, not first 🤦‍♂️ Also, let's wait until Microsoft clarifies. We have 4 months before this release. A lot can change.

If Microsoft says 2025, read it as 2045 for corporate support. And you can keep running it for another 20 years after that if you are still alive. In one Weston hotel in Asia, I saw they are still running XP on business centre PCs.

lol truth. Windows 11 is also likely running on a Lumia already.

I'm just a consumer. My expertise is decidedly not in tech. I'll make no predictions over what will result. I can see how in five years, newer machines hold sway and it will be no big deal in terms of market share. That doesn't make it a right decision. Even from a purely marketing perspective, calling it something new for a specific class of machines would have made more sense. If you have a machine with these specific minimum requirements, we have say... Windows Plus. Windows 11 implies an upgrade for the masses, not the elite. And here many of us are, faithful Insiders testing for them whilst they did an end around all of us and created a whole new track - and then sent us notes stating our machines are not up to snuff and so we're kicking you down to release preview. Stuff it. I pulled my machines out of Insider. Done. It was fun while it lasted. They can do what they wish, and so can I. I will show as much regard for them as they did me, someone who has spent near 4 grand in four years on two machines that can't run W11. I'm curious how many machines actually can run it, in terms of the whole. It has to be a very small number. I doubt it touches 20%.

I think the best approach is 'wait and see.' I'm not much into overreactions or bringing emotion into this. Microsoft has a history of saying one thing and walking it back later. We have 4 months to go and this could be resolved by Monday. At the end of the day, I'll say this: It's an OS update. It's not really important. I get paid to write and think about it, but I don't see why regular people should get so care so much. Last week everyone was saying this was just a skinned Windows 10 and how dumb it was. Now, everyone is losing their minds because they may not get it.

"Last week everyone was saying this was just a skinned Windows 10 and how dumb it was. Now, everyone is losing their minds because they may not get it." This is exactly why everyone is going ApeSh!te ATM. This is basically a reskinned Windows 10. If this had been a clean break where It's a new OS from top to bottom. Then the requirements would have been more acceptable. Now though by making an arbitrary decision they've doomed hundreds of millions of of pc's to early obsolescence. Corporate won't touch this for at least the next 5 years. Even if they get new machines, they will have Win 10Pro at minimum. This could be one of it's biggest blunders since ME. By this time next year i'd be surprised if they didn't way way walk all this back. Meanwhile Apple is going "Did Microsoft just hand us our Christmas Bonus Early?"

"This is basically a reskinned Windows 10": I've been cursing Microsoft last 10 years for making all the wrong moves but I see light at the end of the tunnel. I don't know what you know or don't know about software development, but what they have announced so far cannot be called skin. And I bet there is a lot more under the hood that will become apparent over months or an year.

People care because it's our nature to be drawn to something shiny and new. Is it irrational? Of course. Are we always rational beings? No. We see a fancy new car and want one. We see a house that draws us in. Is it going to change my life in any way? Certainly not. Is it possible MS changes the criteria? Yes. And that brings us full circle. If they do, it will be as a result of the reaction. And that means it served a positive purpose. Change only occurs when we push for it.

MS following the repeated pattern.
Windows XP - successful
Windows Vista - failed
Windows 7 - successful
Windows 8,8.1 - failed
windows 10 - successful
windows 11 - failed

By what metric have you determined Windows 10 as "successful"? The OS killed off WP and its concept of Live Tiles is so DOA/EOL. It took a few years for Windows 10 to catch up to Windows 7. So, I ask, are you drunk? Because clearly, you were not sober in 2015 when Windows 10 came out. But your copy/paste skills are impeccable!

Windows 10 so far has felt like Samsung's Android software. Year over year of throwing stuff at the wall to see what sticks, bloatware galore, bugs in critical places (like the SSD Defrag bug that sat there for months), and unnecessary UI changes for the sake of change on top of pushing web service and promotional materials into the OS. Windows 11 isn't looking to be much better. I'll stay on 10, because I need ot for gaming. But I'll happily buy a Mac for everything else. A Mac Mini is cheaper than a PC that performs as well as it does. Big shrugs.

Initial version doesn't have much features to customize. Maybe after a year of release, we can expect more customisation options. Apple Mac Mini is an affordable option but not necessary for a gamers.

I just watched Linus Tech Tips video (posted 2 days ago) from where he copied the 'Success/Failed' (changed from Good/Bad) bullet.

Windows 8 and 9 (sorry, I meant 10) never caught up to 7. The best windows touch tablet I ever owned was the Asus EP121 running Windows 7 and nothing after that (except Windows Phone 8.1) was a match, if you leave aside it's bulkiness. I still love it but I left it running in my shed all winter at - 30C and that caused the cooling fans to sieze.

Swap windows 10 with 11. W10 is still not ths best but helped windows 7 users to get ready for their next gen OS.

windows 11 will fail just because it won't be able to get on majority of PCs because of some stupid system requirements.

People bought more PCs in the last year than in the last 3 years.

There are other OS out there beside windows.

Exactly zero people on the planet have claimed otherwise, so I'm not sure your point. There has always been a choice.

Seems like you're using very old PC or laptop! My Dell 5559 laptop have all specs except processor (Intel 6thgen) which can be solved by installing it manually. Most of desktop users don't have dedicated TPM (including my 1yr old build) on their system mobo which, maybe, solved by MSFT team.

I was 100% excited about everything yesterday. Today I'm completely positive that I won't be spending my money on a new laptop just to use Windows 11. With that money I can get a MacBook and know that it will be supported for years to come.
Not to mention the pos of the arm architecture.

Macs have always had a shorter support period than Windows. If your PC is based on a Core or Ryzen processor and isn't isn't ancient, I'm sure Windows 11 will run on it just fine.

Mine is from 2019. 128Gb SSD, 8 Gb RAM, 4Gb graphics memory, i7 7th generation, clock speed 3ghz, x64 based architecture, TPM 2.0. It is still not supported. What else do you need?

Exactly!
There's a reason why tech websites like Windows Central are alerting people for this.
But let's wait for the final requirements to be decided. As it stands, millions of PCs won't be able to update and that can't be good news to Microsoft.

It's because of soft root. That app won't pass the 6th and 7th gen check even your laptop will able to run w11.

Please share details of the incompatibility flags reported by the github tool. Maybe someone can help you. In my case, it was due to MBR, not due to hardware or firmware, but Windows installation itself

Macbooks from 2012 were still updated to Big Sur.
Microsoft made obsolete computers from just 3 years ago.

Windows 10 also runs in old computers, as old as my previous laptop from 2011... so let's see what they decide in the end.
Also nobody changes from PC to Mac or viceversa for that reason alone...

How is it that all the audience (still) remaining on these Windows forums are the ones who threaten to switch to Macintosh? I know a lot of people who buy those just to attract the opposite (or same) sex in coffee shops while running Windows on them on the sly. I am not switching to Apple even if there is no next version of windows ever.

I checked my old computer it has no TPM module so Windows 11 is a no go for it unless
Microsoft will Modify Windows 11 to operate on Older computers but warn folks they wont be
able to use all the features it has to offer. I want to buy or build a new Computer anyway so
it's not a big deal to me but I hope those companies that sell new Motherboards point out
which Motherboards are Windows 11 capable or not so us PC builders do not buy a dud board.
Windows 10 will get support till 2025. theres no hurry to jump Windows 11. some folks
can save up to buy a new PC or CPU/mother board combo

I may be as wrong as hell but I think between june 25th & November 26th this year Microsoft
will modify windows 11 to operate on Older Computers. My Computer is not rated to run
windows 10 but it does. It's a refurbased PC Dell did not certify to run Windows 10 it's best to
run windows 8.1 on it which Microsoft will support for another 1 & half years. I have a disk to
put windows 8.1 on it but I wont

Wow, there's is a lot of whining and "the sky is falling" nonsense in these comments. Or maybe just anti-MS trolls. If you have an Intel Core or AMD Ryzen processor and your computer is not many years old, I think it's highly unlikely that you'll have any trouble upgrading to Windows 11. Yes, the upgrade reporting tool may say you can't, but as has been reported that's just a bug in the tool. Windows 11 isn't going to be released for a few months. This stuff will be worked out by then.

In addition to the old Surface Pro 3, I have a Surface
Laptop 1 which, according to current information, is not compatible with Windows 11. So this morning I bought a Satin Black Laptop 3 i5 256, taken from #MediaWorld (Italy) with a big discount: € 965. If then, later, Microsoft will also be able to wake up Windows 11 for laptop 1 I will be even happier!

I find it hard to believe that the company that made Windows 10 free to upgrade for essentially everyone, and pushed that OS to as many computers as possible to achieve a high user base, and constantly updated users' computers for years, and believes more strongly in backward compatibility than any other tech company does will maintain their current position on supporting only new processors and TPM. Is it possible that the Windows OS department's new leadership has taken them so far from their last operating system strategy? It's possible, but it seems antithetical to their previous strategy of getting the most recent OS to as many people as possible. I could buy a car for what my computer cost me and it still runs circles around some modern computers, if the day comes and it's still not supported for Windows 11, I will be surprised but that won't make me suddenly accept Chrome OS or Mac as a viable alternative. I have more complex needs than internet browsing and simple web games. I suspect enough of us can raise concerns to change their mind, but you never know. Comparing phone upgrades and their own compatibility to Windows isn't quite fair because no one in their right mind spends thousands of dollars on a phone.

Great points, Adamaii. Microsoft may have had it's issues with discontinuing hardware (Windows Phone, Kinect, Zune, Band, etc.), but in terms of hardware support for upgrading Windows at launch of a new version, they have a 100% track record of supporting a huge portion of existing systems in use. While it's possible that MS will veer away from that history with Windows 11, that certainly seems unlikely given their recent indications to the market. I think the far more likely explanation, which has already been reported, is that the Windows 11 upgrade checker is incorrectly reporting compatibility problems. That kind of mistake is consistent with typical MS stumbles. Abandoning hundreds of millions of users is not.

MS not stupid, right? not allowing pc (without tpm) upgrade to windows 11 is ridiculous .

I get the feeling I'm in the minority for accepting (or at the very least being understanding) of the somewhat recent demarcation line drawn for CPUs and TPM devices. The world is repeatedly subjected to attacks on computer systems that have the potential (and growing history) of shutting down entire companies and services (the oil line shutdown in the US being the most recent one in my head). This happens at the same time over a decades worth of Intel and AMD processors are found to have deeply flawed and exploitable designs (the Spectre exploit that keeps on giving) that require a lot of expensive upkeep and microcode updates for processors that haven't been fabricated in over a decade. With the future of Windows being the place to build and run anything, it necessarily needs to be more secure. And Windows 10 support will be running for several more years so it's not like anyone is left in a rut. It's entirely reasonable on Microsoft's part if not functionally uncomfortable for people that were planning on using hardware nearing two decades old by the current OS's EOL date.

Bookmarked, Thanks Dan this is going to be handy article going forward.

Indeed. Thanks for this. And as much as I believe this issue will go away over time (MS has a 100% track record of supporting the lion's share of active hardware at each launch of Windows), it's really thanks to articles like this that help users turn on the needed features and also to alert MS they need to improve their messaging and clarify the upgrade path for people.

I just found that my desktop (1 year old) does have TPM connector but not the chip. Neither it's showing TPM setting in BIOS nor showing Security Devices in Device manager. And the error message says that my system's Secured Boot is disabled which (I turned on under BIOS settings)

ads13, that's normal. Virtually no consumers have the TPM chip. It's been an enterprise-only feature for the past decade +. However, starting with 4th Gen Intel (~2013), systems include the equivalent capability without needing the added TPM module: PTT for Intel and fTPM for AMD Ryzen. Your system will be fine. It's just a matter of finding where in the BIOS on your motherboard you need to go to turn this on. If you can't find it today, don't worry. The steps to do this (and probably a tool that automates it from your PC's or motherboard's maker) will be everywhere by the time Windows 11 launch is approaching.

I checked it after updating BIOS. Nothing there. Now, I am regretting to have this build which is old by date but new as mint. I built it for gaming but didn't get a GPU. MS should extend end-of-life support for security updates for w10. -- Until June 24 event, my first priority was to get either 2060 or 3060 GPU at MSRP(or at negotiate price). After that event, my priorities has changed. I have Dell 5559 (2016) which only have non-compatible processor (i5 6thgen). I am okay with that because it can be update via ISO file for sure. Now, selling custom build would be a pain for a customer who spent his savings on mid-range tower.

I think it's funny that just a few days ago, many people were saying that MS should not change the name to Windows 11, because there wasn't enough different to justify the name change. Now, we're getting complaints that the changes for Windows 11 to improve security and reliability are way too severe. At the very least, I bet we can all agree that Windows 11 is indeed a new version of Windows. :-) By the way, for 100% of prior Windows releases, the majority of existing in-use systems were supported. While they could break that history for the first time with Windows 11, that seems unlikely. I fully expect this problem to turn out to have been one of messaging, and not an actual barrier to most systems upgrading to Windows 11.

Frankly, they should allow PC's without TPM 2.0, Secure boot and oldert than 8th gen, then just make those users sign some disclaimers when upgrading.

Sure, just like some PCs don't support Windows Hello or BitLocker and you live with it.

You need to change the 'some' in the title of this piece to 'most'... I use Windows Hello on my Surface GO 2 and it fails the upgrade test...

I wouldn't worry much. Insiders can install the beta's without all these requirements said Microsoft So hackers and homebrew groups will be all over this to remove these blockers from the official releases. Kind of like hackintosh but for Windows. The Windows and gamer community is just way to big to not come up with a solution.

Could MS push some TPM authentication to the chip level to eliminate hacking? Change detected, boot to OS recovery mode to force a proper MS repair...

1. It's funny how a 20-dollar TPM chip can render a 1000 dollars laptop obsolete. 2. Just because Google & Apple is doing something does not mean that it should become the gold standard of how things should be done. 3. Not that Microsoft or Intel or Dell cannot design a plug in TPM module or something in the 21st century. Come on guys, we are reaching Mars now. It's just that they do not want to because it's not their money that is burning.

Exactly, but plug TPM into where for those laptops? Is there even a place? Is opening up something like TPM on USB for businesses even prudent when they deactivate such at the GP level to reduce data leakage?

If anyone of you would have seen the Windows 11 developer event, you would know that Windows 11 is not going to affect Windows 10 users in terms of app availability because of 'Windows App SDK' aka 'Project Reunion' which decouples app development from OS version. That means, any app made on Windows 11 can also run-on Windows 10. In addition to that, Windows 10 is going to be supported with security updates till 2025. And since Windows 10 UI looks way better than Windows 11 (come on guys, it's not that difficult to notice!), it's a win-win situation for Windows 10 users. So, billions of Windows 10 users can happily skip Windows 11. May be we will purchase a new PC when Windows 12 or 13 comes up with better UI! And last but not the least, security is important, financial security which will be strengthened if I keep 2000 dollars in my bank account! As far as digital security is concerned, regularly update password & OS, do not install or visit "suspicious' website, and keep a back up.

This is going to be the Win 8 debacle on Steroids. When Win 8 came out there was reticence since it was such a change from what people knew. Even though with a click you could get back to what you knew before many just balked on it saying that their Win 7 machines ran fine. And they did. Windows 10 was pushed hard to everyone because of this. Your mother's Father's great aunt was sold to have it. Guess what it worked. Now we have Win 11 which from all accounts is 10 with updates and security features. People would have gladly rolled with this and taken it and be happy. M$ in their infinite stupidity decided to ratch the requirements to 20. In so doing 11 will suffer a similar fate to what happened with 8. This time though M$ poisoned the well of trust with it's user base. In so doing they've given people reason to look elsewhere. Apple for better or worse is making a compelling product with their new M1 macs. They've seen that Apple will support both phones and computers for many years. Apple was probably watching this and said "Did they just give us our Christmas Bonus early?" In the end they may fix it with Win12. By that point though their base as far as the consumer is concerned will be greatly diminished.

Financial security is going to be strengthened? The banking industry doesn't rush out and update their ATMs every time Microsoft says 'New Shiny OS Version Available'. Finance lags general business deployments--look at how long IE lingers due to old apps not upgraded because it is not cost-effective. It's going to take several years for businesses to even start rolling this out and they will not be happy having to support mixed Win10/Win11 because they can't afford to blanket upgrade their users en masse.

Can manufactures of older processors update the firmware to add TPM?

It's a hardware thing and you could toggle it via BIOS settings. Most of laptop users already have this chip but Desktop users don't.

SOME? Any PC prior to 2017 is screwed.

My desktop processor is in the list and unfortunately their supported motherboard/chipset doesn't have dedicated TPM chip including costlier ones.

vTPM - Maybe this would help non-tpm users. https://social.technet.microsoft.com/wiki/contents/articles/34431.window...

It may help but it is certainly not constructed for rank and file windows users to complete. Does it silently fail with typos or generate cryptic error messages? Does it work if Joe User misses a step? Microsoft, why not implement this in Win11 if it doesn't find a vendor TPM chip or a 1.2 TPM? Because MS wants to pump hardware sales thereby cashing in on new licenses? No conflict of interest there...

I now believe that MS will not change its TPM requirement. It just dawns on me that a future Windows 11 update may make Windows more secure using TPM. Also, CloudPC may require TPM for security.

Right, but if the feature is available now on motherboards and CPUs then why would there be a need for Windows 11 in the first place. Why not enable it for Windows 10...?

Wow. 7th gen Intel machines were sold well into 2018. This is going to such for a LOT of people. That's even more extreme than Apple.

Hopefully Microsoft sticks to their guns regarding the TPM & Secure Boot requirement. I know there are people out there that know what those are and will be unhappy that their PC isn't supported, but if their outcry is loud enough to cause MS to reverse course it may hurt the security landscape as a whole. Sure, *you* know what you're doing, but those requirements help protect both you and I from the layman users that don't know how to secure their PC's. That being said, I think the CPU support cutoff is flawed. Kaby Lake and Coffee Lake should be supported. Any CPU that can work on a board with a TPM chip should be supported. The 7000 series chips are more than fast enough to run a modern OS.

If these people stay with Windows 10, then they are in the same boat security wise as they would be with Windows 11 without secure boot or TPM, so they are still not going to be protected.
As have been said before by other people, this is all about getting people to buy new computers, computer manufactures are in bed with Microsoft and while sales of computers went up this year, I doubt sales will stay like it for long. so if people are told they have to get a new computer to run Windows 11, that what some of them will do.
The ones with a bit more sense will say stuff it and either carry on with what they have got, or if they are a bit more knowledgable will try to get Windows 11 working on their machine. I don't like the look of Windows 11, so I can not see myself updating, I may update my computer in the next 12 months or more, but I am thinking of going to the other side and maybe getting a Mac mini, I will still keep this one.
]

Not to mention by 2025 there will likely already be a workaround for Windows 11 security features.

I am having a Ryzen 1700X machine which i bought towards end of 2019 and its not supported! MS should allow Windows 11 to be run on older systems at the same time informing the users that their system is unsupported thats it!

Thank you for the information. This will be very helpful when the time comes to build my tower. I can imagine that the 2021 version of the Surface will be able to run it no problem.

Hi there! I researched a bit more and Asus had updated their website 2 days ago for TPM compat' devices. https://www.asus.com/support/FAQ/1046215 It would help Asus Desktop Mobo users a-lot. Even I turned on TPM 2.0 but the tool still showing 'Secure Boot' error which has already enabled and I matched their official website steps to double-check my settings which is correct. - Now, I can say their tool is definitely malfunctioned or buggy.