Microsoft shares details on what's next for the Windows Insider Program
Microsoft offered a glimpse of the future of the Windows Insider Program.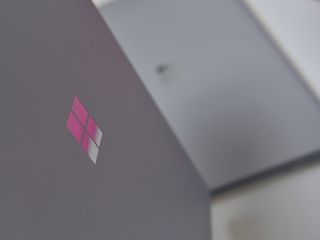 (Image credit: Windows Central)
The Windows Insider Program (WIP) launched in 2014, and it has since grown to include well over 10 million people worldwide. Almost every week, Microsoft releases new preview builds of Windows 10 with new features, bug fixes and improvements, based on the feedback of its growing community of testers and enthusiasts.
Now, the company is turning its attention to improving the program itself. Speaking exclusively with Windows Central, Insider Program chief Dona Sarkar revealed that Microsoft is working out the details of a new roadmap for the program, known as "WIP 2020", which will see a range of changes being introduced over the next two years.
"We're thinking about how we would build the Insider Program that would make us want to join it if we weren't fans or working at Microsoft," Sarkar said.
WIP Architect Jeremiah Marble described the roadmap as an "evolution of the Insider Program", rather than a complete overhaul. Echoing Sarkar's comments, he stated that WIP 2020 is partly a set of aspirations for the future of the program. "But it's also a collection of things we've wanted to achieve but haven't yet done," Marble said. "It includes things we know we have to do, along with suggestions and top requests from Insiders."
Many of the changes and additions that WIP 2020 will bring to the Insider Program will include experimental features, such as "Cohorts", a new initiative that aims to improve the way Microsoft gathers, and acts upon, feedback from its Insider community.
Related reading
"make us want to join it if we weren't fans or working at Microsoft,"

uhm, newsflash.. that shoud be the plan and design in the first place....

I disagree. If you are not a developer, fan / enthusiast, or Microsoft employee, then you don't belong on a pre-release build. Normal people belong on production builds, not insider builds.

Not with their daily drivers they don't.

I won't be able to find out since the latest insider build sent my SP2 into it's final bootloop. I've lost count of how many times I've had to recover and start over with it over the years. Time to try a Chrome Book me thinks

Maybe you should have left the WIP earlier if you kept having issues?

I once was enthusiastic to help them make Windows better. But they have done a good job to help me get a life.

Not sure if this guy is joking or serious... ( ' - ')
Windows Central Newsletter
Thank you for signing up to Windows Central. You will receive a verification email shortly.
There was a problem. Please refresh the page and try again.