Microsoft should make every Windows 10 H2 release like 19H2
Microsoft's 19H2 update is more of a service pack for 19H1. I think this should be the norm going forward, making every H2 release a service pack of sorts for the H1 release of any given year.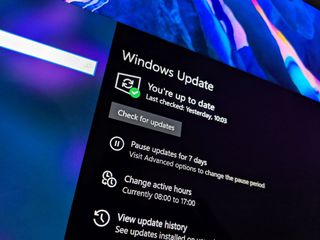 (Image credit: Windows Central)
Earlier this week, Microsoft finally announced its plans for Windows 10 19H2. The announcement was rather significant because 19H2 is unlike previous Windows 10 feature updates in that it's barely a feature update at all. Instead, for the first time in Windows 10's history, Microsoft has opted to make 19H2 a service-style update that focuses on quality improvements to the existing 19H1 release, instead of being a full-blown new version of Windows 10.
This is a big deal, because this is precisely what people have been asking for when it comes to the Windows 10 update cycle. Many agree that two major feature updates a year is too much for Microsoft to keep up with. They would rather have a tick-tock cycle where one update is a big sea change, and the other is a smaller update that focuses on quality of life improvements. That's exactly what's happening this year with 19H1 and 19H2, with the H1 release being the big one, and the H2 release being the small one.
This is how all H2 updates should be going forward
Microsoft hasn't confirmed if this will be how Microsoft handles feature updates going forward, but I think it should be. There's really no downside to making the H2 releases smaller service-style updates that sit on top of the H1 releases of the year. It's good for consumers, businesses, and Microsoft's reputation. It also makes updating from the H1 releases to the H2 releases of a given year quicker for most people, as the update system used is the servicing one instead of the slower OS upgrade system.
The H2 releases are also supported for much longer; up to 30 months for enterprises. This means most businesses are already opting to skip H1 updates and go straight to the H2 releases where possible. Advertising the H2 releases as the ones where things are more polished only improves the likelihood of people updating to it when it's made available. It encourages people to stay up to date, but only when an H2 release is ready to go.
I realize this discourages people from updating to the H1 release of the year, but I don't think that's a bad thing. Those who want access to newly approved features are free to update to the H1 releases, making the H2 updates something for those who prefer to have new features a little more baked. Those who choose not to upgrade to any new updates will be forced to update to the latest available release once their current version of Windows 10 runs out of support. If that's an H1 release, then so be it.
Microsoft will no longer automatically install Windows 10 features updates twice a year
Even if users are skipping H1 updates and are instead waiting for H2 updates, that's not a bad thing, because users are still willing to stay up to date. Users still get all the new features introduced in that years H1 update with the H2 release, just six months later once those features are a little more baked. It's a win-win for Microsoft and users, as everyone remains up to date, and Microsoft's reputation when it comes to Windows updates improves.
For now, Microsoft has not committed to making H2 releases service-style going forward. For all we know, 19H2 might be the only service-style update we're getting, and next year's 20H2 update might be the usual major feature update we've come to expect biannually. What are your thoughts on this? Should Microsoft make all future H2 releases a service pack style update? Or should it stick with two major features updates a year? Let us know in the comments.
Cheap PC accessories we love
Take a gander at these awesome PC accessories, all of which will enhance your Windows experience.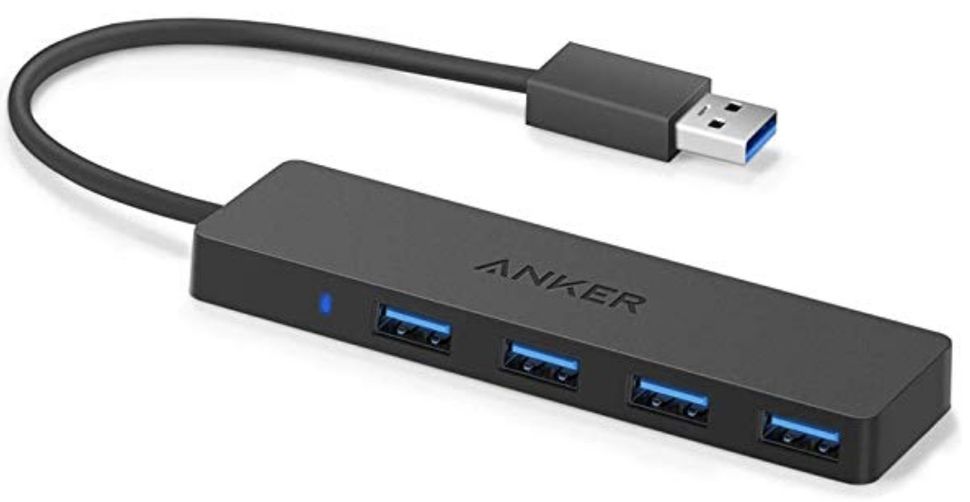 Anker 4 port USB 3.0 hub (opens in new tab) ($10 at Amazon)
Whether on a desktop or laptop PC, you always need more ports to connect things to. This hub gives you an additional four USB 3.0 Type A ports.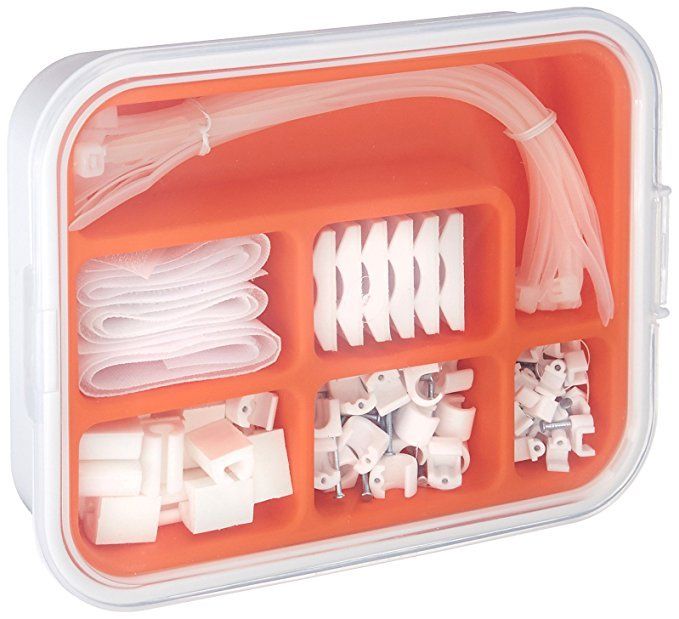 Ikea Fixa Cable Management System (opens in new tab) ($11 at Amazon)
This IKEA cable management kit is your ticket to a clean setup. It's simple and functional.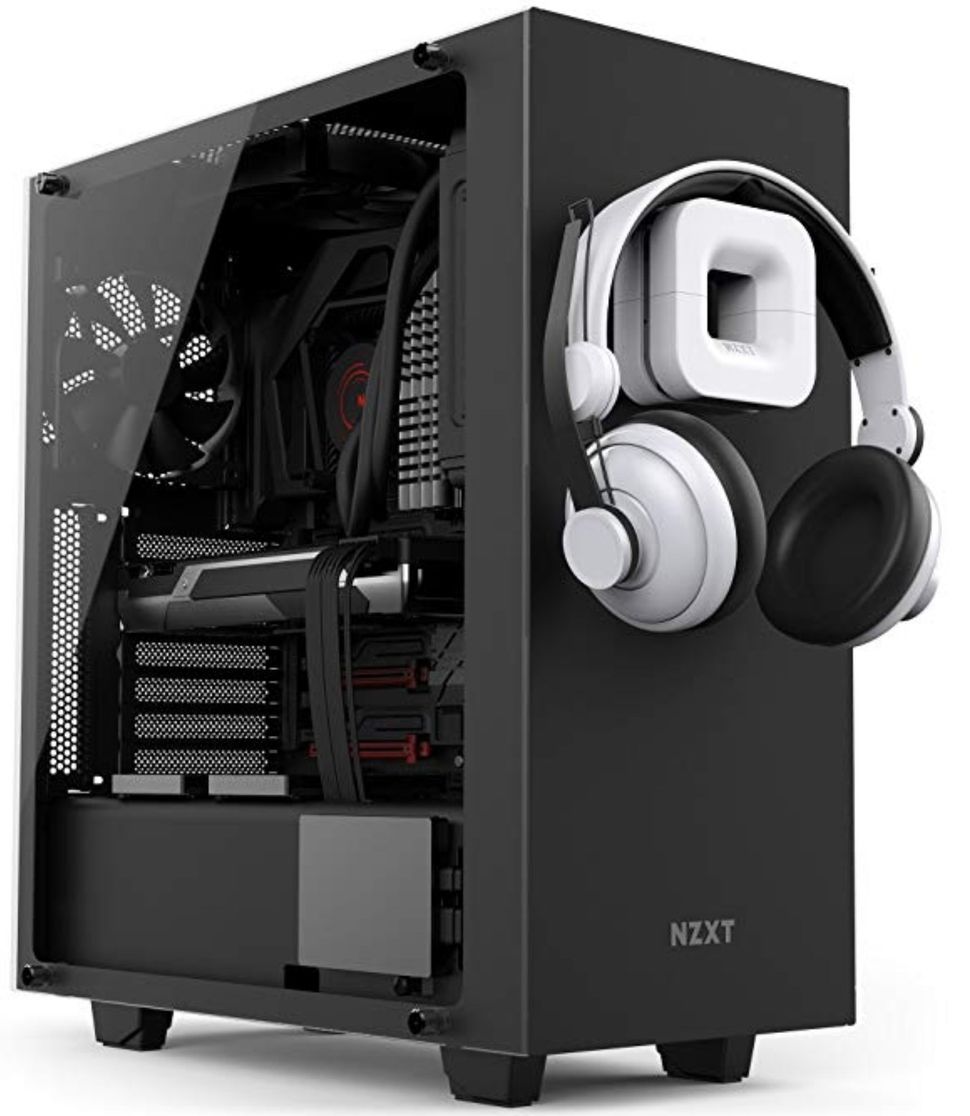 NZXT Puck (opens in new tab) ($20 at Amazon)
This clever little accessory has powerful magnets on the rear to make it stick to any of the metal panels on your PC case or anything else. It's great for hanging accessories like headsets.
Zac Bowden is a Senior Editor at Windows Central. Bringing you exclusive coverage into the world of Windows 10 on PCs, tablets, phones, and more. Also an avid collector of rare Microsoft prototype devices! Keep in touch on Twitter: @zacbowden.
It's a good idea I think. 19H2 can be used now on Slow, it doesn't have a watermark or expiry date

Think this Tic-Toc model with upgrades in H1 and updates in H2 is sound but at the same time I think we all have to be prepared for that it can brake anytime. Too many uncontrollable factors contribute to the release times. Now MS have increased the windows of the feature upgrades and the proposed maintenance updates to be a complete half-year (H1 and H2 respectively), necessitated by just this insecurity of factors. But eventually a killer feature will be ready and demanded in the H2 time-frame and then we will have a new release structure...

ALL updates going forward should be service pack style updates as Microsoft puts its weight behind the new "Modern OS."

I disagree. All the updates for the full year dumped on the user all at once could be too overwhelming. 1/2 the first part of the year, and the rest later in the year is easier to deal with. And for us techies, it's less wait time for something new.

I was happy to finally hear what's going on with the 19H2 release, since we've only heard about 20H1 for so long now. It makes sense to push this more as a stability update, although... honestly, Microsoft, shouldn't you already have a stable OS? Windows 10 has been out for four years now. I would still prefer to see less focus on adding features (MyPhone, for example) into the core OS, and just let the OS be an operating system, and split many of these applications into their own release cadence.

This is what I want too. The OS itself doesn't need to change very often. It's the apps & services on top of the OS that I'd rather see updated many times throughout the year... Your Phone... Cortana... Settings... Photos... MS Store... Feedback Hub... Edgium... all could use increased cadence.

According to the known details, this is a one-time thing, required to accommodate the convergence of Windows and Azure development schedules, and not reflective of some new plan. Not should it be. Microsoft now gives users all the tools needed to defer feature updates if they are concerned about stability. I see no reason Microsoft should change the WaaS model. I believe that those publicly calling for this are pandering to a particularly vocal minority of users not representative of the mainstream who do not have problems with updates.

Yeah, there's something missing from the article's argument. I don't see any benefit from such a change in the update cycle, and none was clearly stated. Coincidentally, I'm of the vast majority of users who have only minor troubles with updates, if any. SilverSee, do you have a reference for the statement about the Windows and Azure development schedules? If the author didn't mention it in the article, he's not going to now.

This makes Windows the most unstable platform out there for the developers (not to say that the platform is bad just it is changing too quickly). It doubles the time needed for testing. At the best it will increase the price of the software for Windows as majority migrate for Windows 7 to Windows 10 (the first where you almost had no need for any major testing in a decade and the second where you need a major testing every 6 months).

The "tick tock" thing could actually be a good thing. It's how Intel does their processors.

I can agree with Zac, as long as it's just for Windows classic (10) and not this new modern OS they are currently building. I think it would be unhealthy with just one update a year, if they are building a modern OS - I believe it needs to "live" and constantly evolve - not just once a year but continuously and fluently.

the countdown to Windows 11 has begun

Now that Windows is a service, aka "evergreen", I'd prefer they drop the whole versioning thing altogether. Just call it "Windows".

I don't think it will happen at least as long as Windows 7 and Windows 8 are fully supported. After that it will almost certainly happen though it may not be immediately.

Moving my comment to right place...

I agree as well as Microsoft has not shown any visible efforts to rehire the QA team and programmatic testers to iron out all the issues that have and are continuing to plague Windows updates. It's just absurd to think the developers have to test code as testing requires a completely different mindset as some people enjoy the doing programmtic testing and some do not because it's mind numbingly tedious. Plus to even rely on telemetry data + full diagnostic data from insiders as replacement for dedicated testers is even more insane. The latest cumulative update has broken SFC for me completely as the entry for "system created Windows error reporting" was missing from disk clean up and uninstalling the offending update doesn't fix the issue. I partially got disk clean up working with DISM /Online /Cleanup-Image /RestoreHealth. But it's ignoring memory dumps when issues occur and personally, this is no longer an issue for me as I've stopped playing around with the O/S and testing because it's fundamentally broken case in point - Windows cannot verify it's own files via SFC / Scannow.... even on a clean virtual machine running 1903. I don't know whether to laugh or cry as SFC / Scannow has been somewhat the easiest fix-it-all go to method to be provided to people with hardly any technological know how - 1)Type CMD in Search 2) right click open as admin 3)type sfc /scannow - 3 Quick easy steps. Anyone who tests o/s will tell you if the base line is fundamentally broken then you will never get accurate results because you do not what knows changes and solutions have made x,y,z impact. So if every H2 update becomes a Service Pack for H1 and the O/S then it will bring back some element of sanity and hopefully return to known baseline where we know everything is working correctly thus making fault finding and testing hell of a lot easier since we would accurately(ish) know what has been affected by any changes made.
Windows Central Newsletter
Thank you for signing up to Windows Central. You will receive a verification email shortly.
There was a problem. Please refresh the page and try again.