Microsoft updates list of phones that can get Insider builds of Windows 10 Mobile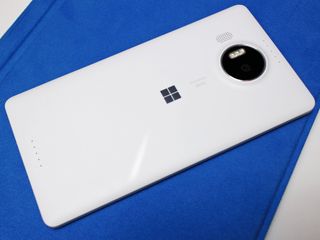 (Image credit: Daniel Rubino / Windows Central)
While the Windows 10 Mobile over-the-air update is currently rolling out to a select number of older Windows Phones, many owners can get preview builds of the OS right now via the Windows Insider program. Today, Microsoft announced it has updated the list of phones that can get Windows 10 Mobile Insider preview builds.
Here's the refreshed list:
Alcatel OneTouch Fierce XL
BLU Win HD W510U
BLU Win HD LTE X150Q
Lumia 430
Lumia 435
Lumia 532
Lumia 535
Lumia 540
Lumia 550
Lumia 635 (1GB)
Lumia 636 (1GB)
Lumia 638 (1GB)
Lumia 640
Lumia 640 XL
Lumia 650
Lumia 730
Lumia 735
Lumia 830
Lumia 930
Lumia 950
Lumia 950 XL
Lumia 1520
MCJ Madosma Q501
Xiaomi Mi4
As Microsoft previously said, some older Windows Phones that were able to download Insider builds in the past were not "able to successfully upgrade without an impact on the customer experience".
I understand that my HTC 8X is abandoned but M8? It should be there from day 1.

It already gets preview builds but it isn't on any lists

Have you tried it? My girlfriend wants it but I haven't seen any success stories so I have been weary of doing it for her.

Win10 runs better on my M8 then it does on my 950XL.... Lol.

remember this is just list going out now

Its not on the but i can confirm that you can certainly put W10 via the Insiders app othe M8. I have it on my wife's phone

I have the Insider build on my M8 also... but from the MS blog, it sounds like I won't be getting any new updates via Insider, and am also not in line for getting the standard W10 upgrade. Which is ludicrous, given the phone's specs.

That's what I'm worried about too, I don't want to wait until the hp elite x3

I'll be honest... if I have to buy a new phone anyway, I will probably just switch ecosystems entirely.

I'll end up sticking with win 10M for the foreseeable future because I just like the ui and productivity features too much

Productivity features? What does Windows phones have that the other platforms don't do better? Posted via the Windows Central App for Android

Almost all of them... Word for free is better than gdocs, the mail app is the best for quick organization, integration with win 10 and Cortana(undeniably better than gnow and Siri), most of all skype on windows phone is more complete because of integrated messaging. There are many more which are important for power users.

All those apps are available on the other platforms and many of them are better and more frequently updated there. Even Cortana is available. Split screen apps and active stylus are also available on Android, so it is kinda tough to say Windows is better for power users. When you also look at all the missing apps, especially bank apps, it really doesn't make Windows a more productive mobile platform.

You really don't understand do you, ask of those you have to pay for on other devices or are far behind on features

I certainly don't understand what you just said!

Sadly you are rigth... I just switch to android and... damn... really miss the UI.. but all the apps even MS's apps are years away from what I had in WM

Microsoft even has its own launcher for Android and it is interesting and actually pretty good. I think it is called Arrow Launcher or something.

I'm thinking it means we are going to be stuck on 10586.164 for the foreseeable future.

Per Gabe's followup tweets, this appears to be the case.

I think you should ignore it. Microsoft has made a series of stupid errors in their announcements lately. So only believe this if your phone stops getting new insider build. Ps: I don't think it will

I'm starting to think that icon and m8 will be in a second wave

People speculate there will be another wave of supported devices

While the 930 (virtually identical hardware) made the list, the fact the MS and Verizon don't seem to be working effectively together might be the holdup.

Understood that Verizon isn't playing nice with OTA updates. I can't see a technical reason why the 930 can support this and the Icon can't since they are identical phones with the only difference being the antenna. So if there isn't a second wave and/or Verizon decides not to support a second wave, what are our options for getting W10M on the Icon and how easy is it to do?

The only option is to Go to windows insider slow now and stay there forever

Well from what I read on xda there are leaked tools that can be used

Verizon also wouldn't certify the new 950/950XLs for use on their network, unless Microsoft jumped thru additional hoops. Unlike GSM, where you can just pop in a carrier's SIM card, CDMA networks (or at least Verizon's) requires specific carrier authorization. The 950/950XL have all of the hardware to be Verizon phones, but are just missing the permission component (so MS disabled CDMA communications in the OS, so that users wouldn't think they were connecting and having problems; if the permission is ever granted, MS can just push an update to enable the network on the existing phones).

Well its a surprise htc/lg were able in the 1st place

They are at the final stage to shut down W10M, that's why x20 removed.

Uh... What? Sent from my Windows 10 PC.

God! Dont you have a life? You're on every article always trolling people. If you don't , get one.

Yes I do. I have a problem with trolls making it their full-time job posting retarded things on every article just because they dont like something. Its an f-ing phone, if you don't like it, just move on and use something that you like. When someone posts comments like this on every article that you see, you are bound to speak up.If you dont believe me check for his comments on the articles from the past 2-3 days.He is on every one of them. Btw, posting these sort of things speaks volumes about the poster's mental condition.So, you don't need to be his knight in a shining armour.

Nice wall of text. Looks like you were trolled, mate.

You got trolled hard. You did this to yourself

Look people... you need to cut Kamesh some slack. He probably had an interview at Microsoft some time ago and was rejected... probably has some "daddy" issues.. He is just trying to find his way "home" as it were... You can't blame a child for acting like, well, a child... its in their nature, its all they know. While we, as mature adults have put away our childish way, Kamesh hangs on... and its OK! We need to try and accept him for who he is...

Sipneat, whatever Kamesh has said (I've not been following), making a childish post full of embarrassingly poor personal attacks in response is not going to help. Have you tried the ignore function?

How mad are you from 1-10?

How can U confirm that .!! They have written specifically on blogs the phone that deemed fit for the win10 experience which can be enhanced are for the phone listed in their list

I have the latest build on my 920 and sad to say it just isn't that great. On the 1520 it is very nice. The 920 gets hot and sometimes I have to attempt to open an app 3 or more times. And some apps take a long time just to open or get to the point I can use them. I'm talking core apps and third party. I've did a reset and didn't take a backup for restore. So it's a clean install. The battery life just isn't that great either. with 8.1 I could go a full work day without needing to charge it until later that evening. Now I'm lucky to make it to lunch. As much as I wanted to hang on to my 920 I think it might be time to get a sim card for the 1520. Or look into a newer model.

I own a 925 and I am totally not disappointed. I was kind of worried that MS was going to force the inferior OS on my phone like they did on my convertible laptop. Now I can go on using the beautiful Windows Phone 8.1 till I decide to get a new phone instead of suffering Windows 10

It was just slow on my 920. Can't really use it festively anymore with Windows 10. Moved to an 830 and it runs good. I'm thinking it needs the extra cores.

I'm trying to understand how the crappy 430, with dual cores, can get it but the 920 can't.

Both phones have 1 GB of RAM, and dual cores. The difference is likely due to the 430 being a 3 year newer hardware design, which was released after the Win10M testing had already begun, so the hardware is probably better optimized for Win10M. I used to have preview builds on my 920 and a 640 (released about the same time as the 430), and the 640 ran the preview builds smoother. Also worth noting is that while all 920s tend to run hot, mine got much hotter when on the W10 preview builds, and actually overheated to the point one day that I could not hold it, and the electronics got fried (never ran again). I then switched to the 640 for my daily driver until receiving my 950XL.

I'm sorry to hear that. I am running build 10586.164 on my Lumia 928 and it's very good. It was good on my Lumia 520 as well, but that got broken a while back. I think I'm just lucky with windows phones. That's why I'm not switching.

http://downloadmorecores.com/

The 925 is gone too. Glad I have my Fierce XL!!! Posted from Windows Central for Windows 10
Using the Alcatel OneTouch Fierce XL for Windows 10

So they removed off the x20 phones. Good.

Just commented in regards of the L920. I do think it's still eligible as my brother has one. Along with L925, my tester.

Add the Lumia Icon cause I'm installing it now. (hell most have frozen over for VerizonWireless to release this)

I got confirmation from Gabe that the Icon is not supported... were you on WP8 and are getting the update via the upgrade advisor?

I jumped the gun on this :( I rolled back to 8.1 and installed the UpgradeAdvisor. The UpgradeAdvisor said my phone was eligable for the update but is dependent on the carrier. OH BLOODY HELL!!!! Back to the insider release...

From this list and other news, it sounds like the Icon, 928, and 822 will no longer get Insider release. At least the 735 is on the list. If Verizon officially releases W10M for the 735, I might ditched my 928 for it.

Gabe response translates to that VZW doesn't want to participate. If the 930 can recevie it along with the insider build I don't see why its not supported from Microsoft's point of view.

Are you sure? You are still on Verizon? Non - Insider? Please confirm.. Thanks.

The app says it isn't available for me yet, and nothing else has popped up. Without it being on the list, I expected Verizon had once again screwed Icon owners. Hopefully I'll get it soon as well.

Since Verizon EOL'd the Icon, it is highly doubtful we will ever receive a non-Insider build of W10M.

You may not see Insuider builds either. That is what I am getting from this. They stated if your phone is not on the list, it is no longer eligible for the Insider program.

Do insiders need to roll back and update again to get new windows 10 builds??? Someone answer please :3

Aren't you already on W10m? Sent from my Windows 10 PC.

Well. I installed the Upgrade Advisor on a Lumia 830 running 10586.164 and it said "Your phone is up to date. There are no updates to install." Then I went into Windows Insider and re-established myself in the "Fast Ring" and rebooted. After reboot, check for updates and still says up to date. so maybe?

You appear to already be running the most current build for phones which weren't factory installed with W10 (Threshold branch). New phones with factory installed W10 (e.g. 950, 950XL, etc) are the only ones currently able to test the builds in the Redstone branch, for which the latest build is 14291.1001). And if you were previously running a preview build, I don't know if the Upgrade Advisor would work anyway, as I believe is was setup for phones upgrading from WP8.1.

No Lumia 925? Booo. I hoped to update for new owner as I bought L950 a month ago. Great phone, btw.. ☺

I have my L925 on the .164 insider build Posted from Windows Central for Windows 10
Using the Alcatel OneTouch Fierce XL for Windows 10

Wait. x20 series (excluding 1520) will not be able to download insider preview anymore???

Does that means that the L930 will get Redstone insider update ?

More like: Never on 822. Sorry, that's sad :(

That's sad, for me it was the perfect phone, it wasn't big, it has 16gb of internal storage and even with 1gb on ram it run the last w10 insider build fine, now it's kinda dead, I'll have to stick to my 640 I guess.

So, they have removed Lumia 1320 from the list!?

So older Lumias can now be upgraded to redstone builds? Does it worth it? :D Are they stable? Man, I have so many questions today :D Posted from Windows Central for Windows 10, on HP 250 G1 notebook

I have switched to fast ring and no redstone on my Lumia 930.

I know now. It's "coming soon" for older Lumias :\ :D

Mine "BLU Win HD LTE X150E Grey" just missed by a letter. How long will the next "SOON" be for my chance?

microsoft should also consider x150e version too. may be we will be getting in next few days.

So its official then either be stuck at an unsupported version of preview build or dont have windows 10 at all if your handset is isn't on the list.

Sigh was looking forward to windows 10 being supported on my 720. Anyway software development is not a joke, doing what they gotta do.

Where is my lumia 1320...?

Finally someone mentions my 630

It seems MSFT has excluded Lumia devices having 512mb RAM, means won't get Win10M upgrade.
Mine L630 includes too :(

And 635 512MB ram. Not supported anymore :(

Wat does it mean I'm ******* confused

Here in India...my phone is getting update L730 DS...

More like: Never on 520. Sorry...

Windows Mobile self destruction mode....

To the contrary, this is more like self-preservation: survival of the fittest. MS can't go on supporting old hardware for ever as it constantly expands it's product range year upon year. Limiting W10M so it can still run on hardware many years old is detrimental to it's progress. They have to cut devices from support at some point; some of the devices they've cut are four years old, they've done pretty well so far.

So that's what MS meant when they said upgrades would be supported for the 'life of the device', meaning they choose when to end-of-life your hardware. gotcha!

Oh yes, that's brilliant. My Samsung i9000 ran most new apps five years down the line. Now MS fragmented the little app library they've had. Very soon whatever was left at 8.1 will be abandoned in favour of 10, since it makes absolutely no sense to build for both.

Lol & PC OEMs are no different yet they divert from reference drivers

John, older phones CAN use the Insider Program to update to the TH2 build. That list is for RS1 builds (Fast Ring).

I wonder if someone is so damn crazy, to be using an unsupported insider build full of bugs, as a daily driver, for the rest of his device lifespan. Well, i don't think so...

Most Insiders do that actually Posted from Windows Central for Windows 10
Using the Alcatel OneTouch Fierce XL for Windows 10

I think insiders are using it for testing purposes and curiosity for new features. Using your main phone with an unstable OS and lots of bugs is pure madness. Sooner or later they will return to an older official version.

Going to hold off on the update till I read the reviews. I can't sacrifice OS stability for anything

Is this the first wave or the only wave?

Honestly I'm so confused right now, I don't get anymore if Lumia x20 phones wont get windows 10 at all, or they will get the update in the next update wave. Or we get W10M via insider app, but we can't get Redstone builds Posted from Windows Central for Windows 10

X20 Lumia will get official win 10 update in 2 nd wave

Oh thank you for letting me know

They wont, you're spreading misinformation. They wont get anything beyond the current 10586 insider branch and those updates will also end at some point.

Its not misinformation I'm just confused :/

I'm not 100% sure, but here's my take: x2x devices will not officially be getting the update - at least, not soon. MS are giving the impression though that they won't get it OTA. Therefore, if x2x devices are to get W10M, they'll need to to go through the Insider route (presuming they can still get on the program with this revised list). From there, they're likely just to sit on basic W10, because they can't move on to Redstone.

What ******* build is it? .164 or 14283?

Tell me why 1GB ram 8GB internal storage phone getting W10M but not 32GB storage 2GB ram L1020. Impact customer experience??? Kidding who M$? You just want people to buy new phones. Hell yea, we will but not your's anymore.

Wait u will get update only in 2 nd wave
1020 has gud ram & memory but has a very old dual core processor
Which needs more optimised version to run smoothly

source? as per M$ the list is conclusive, plus the possibility that those on it might not get still. No mentions of 2nd wave. Basically this is WP7 all over again.

Neither am I.... I am with ya....

I'm getting LG G5 next or V10 if the price is shyt. you?

Exactly the list explains that deemed fit phones for win10 that can be supported are mentioned in the list :/ no X20 users ahead

For older phones, size does not matter, but speed matters.

dude, like I've said even with dual-core 1.5GHz W10M still works like charm, no big issues at all on my 1020. I think you have to really use one to know why I'm calling them using 'technical reasons' to shut off the updates bullshit

Couldn't agree more. My 1020 is flying smoothly on .164, never any problems. This is absurd and amateurish. Nothing but questions and speculation in this thread. MS needs to step up and clarify.

Microshit...agree with u live2deliver

Microshit...agree with u live2deliver

I know! This is Windows Phone 7 all over again. I'm so pissed because now carrier in Canada are not offering any of the new Windows Phones. Only option is to buy a super expensive phone for only 1-2 years and then the same story will happen again. So tired of Microsoft doing this

Which build for insiders, im an insider? I'm hella confused

Microsoft to users on Verizon: ..!..

My 1520 can't wait for Redstone Update.

Currently on latest Insider Preview build 10586.164 on my 1020 since the day it was released. Never had any issue with the update process or phone freezing and never did a hard reset. What the heck is going on here?

630 will get in 2 nd wave

Confirm it!! Where is it provided 2nd wave

Wherever you happen to be I imagine. That's what the 'mobile' in mobile phone means.

I have Lumia icon with preview build (insider fast) and working fine. I am not happy that there is no official release! Was looking forward to program official release. No new Windows phone in horizon on Verizon. Guess time to upgrade to Samsung S7 Edge!

I am using Lumia 625 for two years...Last week I got Bored with Windows 8.1 therefor as a result I tried Insider Build .164 for windows 10 and It blew my mind away...It was stable and usable...Some lags here and there but quite usable for the daily uses.....I am impressed with it...I dont know why they didnt included Lumia 625 here...But I am using it anyway ........So yeah those who are disappointed on Microsofts decision....They can Upgrade their phone Via Insider apps anyway.....

Build will be unsupported for the phones not in the list and they wont get the build any further means you get struck there

Where is update 2 for htc 8x wp8.1 at least no w10m we got that

So all 512 phones basically are out for the moment it seems

Even 1 GB phones are out. 920, 925, 1320 etc.

the result from my apgrade advisor says that my phone is uptodate,there is no upgrade required, lumia 640 xl indonesia, should i rollback to 8 before i check the official update? im now in slow ring .164

Why not for Lumia 820 & 720?

At least we can agree on one thing ... we are confused :D

Still Lumia 730 not got update.

Still nothing for the Blu Win HD LTE ... even though its been on the included list for a couple of weeks now!

i think you too have as my version x150e version

FAO any "reliable" MS official: simple question w/ a simple answer (yes or no) will there ever be an update for W10 mobile for the Lumia 920?

Look, there are not that many Windows 8.1/10 phones out there, excluding country variants. MS needs to get their heads out of their a**e* and, for each phone, define the upgrade paths (Threshold and Redstone) and time frames (waves). They owe dedicated and loyal customers that much. Don't make excuses for MS, this is not rocket science.

The great majority of devices out there are the L520 and L521. If MS wants w10m to be adopted their bottom line was to get them working with the new OS. It sounds to me as BS that it doesn't run well on the low end 520/521. I have one with insiders preview and it works better and has presented less issues that the 640 witch I also have with the preview. It's a shame MS keeps making the wrong business and common sense mistakes.

No L 928....The horror...

my 928 has been subscribed to the Insider program for a very long time. I'm currently running 10.0.10586.107 Haven't seen an update in awhile though...

Change your ring to slow and you will get 164. I was unaware of this up until a week or 2 ago. 164 is way better.

Yeah! Oh wait.. I installed it a few months back. 164 is working great right now.

Good to know! I would have thought that the Fast ring was the place to be but... Thanks!

You're not the only one. I was reading a comment somewhere and I guess that this was suppose to be "known" everywhere. LOL

Woohoo! My Lumia 638 will get The Update. I am surprised, because it doesn't even get denim update. MS India completely ignored it . I hope this time they won't do that. Though i am using WM10 already Posted from Lumia 638 Windows 10

glad ms is phasing out the low end phones. good step forward.

Lumia 920?????? Where is it??

After 5 years I have understood that windows phone is going nowhere. So finally I will be switching to android.On your face Microsoft!On your face!

thing Lumia 1320,1020,920,820 which are having 1gb ram is still not eligible for windows 10 mobile
Actually I am not a windows phone fan, I'm a Nokia fan
I'm not going to buy a Microsoft phone to get windows 10
Switching to android or ios

If this is the case in relation to x20 devices I am no longer supporting MS mobile vision going forward. Time to give apple a chance.

They'll screw you the same way don't worry you won't miss this much

Why would I buy a new phone when there are NO NEW PHONES to buy?

What you say rings so true. OS stability is a driving factor with this one. Being stuck on this present build feels and looks like an unfinished OS. When you dig down into its inner working you see it is an unfinished OS.

Give us the lists of phone that MS will not be supporting.

What about lava iris win 1? This phone is also compatible

Was eagerly waiting for windows 10 mobile but Lumia 1320 is not listed. Hoping they launch same for 1320 as fast as possible!

Blu Win LTE 150E.....unsupported.
150Q....supported.
How annoying

So I could go to Lumia 735 and still use Verizon and continue update builds. How is this working for those of you with 735?

I might switch to the 735 myself. But only if there is an official release from Verizon.

A low end device can support W10M but a high end can not? I hoped nincompoops at MS would have a better explanation.

This has been covered already its basically marketshare thats driving it sadly. Both my sgh-t899m & L929 are doa

This isn't fair. Windows 10 mobile must be available on all the decides rather than providing to handful of devices!

Well I see it this way even PCs as old as ivybridge arnt really supported properly on w10

I'll probably keep my 640 and see what happens with W10M but my daily driver (Icon) and I are making the switch to something else. I've been on the MS ecosystem for PDA's and Smartphones since 1999. For 10 years now, I've gotten screwed over on devices. My WM device was supposed to be WM7 ready, but no. Later I didn't get 7.8 on another phone. On another I didn't get 8 and now on my "flagship" Icon I never got Denim R2 and I'm not getting WM10. I would have been happy on Insider, but I won't get anymore releases which means the things that are broken now will never get fixed. Maybe I'm just bad-luck Brian when it comes to phones, but I've been due for a new phone for a few months and have been waiting to see what happens. I was really excited where 10 was heading, but a lot of the great features of 8.1 are gone. Between W10M and my W10 Pro Laptop, I've come to the conclusion that MS doesn't think anyone wants reliable Bluetooth connections. Most of my co-workers had to give up on using BT devices with their laptops for both Pro and Enterprise. I just need a device that functions as it's supposed to function, with a hardware manufacturer that is interested in repeat customers and a OS that isn't perpetually being completely revamped. Like I said, I'll stick around with my 640 for a while, but I'm done with MS for mobile devices that I rely on day-to-day. No need to bash me, I'm not leaving, I'm just not going to trust MS anymore and I'm not going to rely on them for dependability.

How to discard downloading updates

Great! That way I won't have the 1020 soiled with that piece of crap that is WP10. Posted via the Windows Central App for Android

How long is the upgrade supposed to take. My 930 has been stuck at app migration 63% for 40 minutes......

No BLU Win JR LTE Indian version with 1GB RAM and 8GB storage. It also has a quad core processor - Snapdragon 410 to be precise. Looks like will settle for the iPhone 5s next week when prices come down further.

What about blu win hd lte x150e ? It's not even added to insider program. Waiting for w10m upgrade. Hopefully both blu and Microsoft will not disappoint us.

That's mean Lumia 635 512 ram is dead thanks very much Microsoft

Thank you MS for the treatment. I'm with W10 on my L920 from the beginning and I'm out the room. It's a shame they used my feedback to make W10 available to everyone except those who helped them the most.

At least you get to stay on the last insider build. Gives you some time to find a replacement in the meanwhile.

I'm in the same boat as far as my HTC M8 phone. It was on the list from the outset but I suppose is now dropped? At this point, this was my second HTC phone and wonder how long until WP8.1 would be dropped. This is just like WP7 experience. Maybe I will wait a while to see if any great new WM10 devices come available or will switch to Apple. It is really hard to stay enthused right now.

LUMIA 1520 the best one, the MASTER is here, lol

So if my lumia 830 is in insider, do i need to roll it back to get the update?

did you find any way to upgrade or when it s going to do it? i am too with a 830 searching for a solution for this

did you find any way to upgrade the phone? i have a 830 too and i am having the same problem.

So...the 920 won't be upgraded? I'm using the latest preview build on an old 920 and it works perfectly fine. Sounds like a push to get people to buy new hardware.

And I will but not from MS.

I already did. I bought the 950XL when it was released. Have to say I'm very happy.

Yippee was my first response but shortly followed by wow microsoft really. Let me explain, I rolled back to windows 8.1 on my lumia 930 120 minuts ago. I installed 8.1 and went to the app store to get the update advisor. This app is not on the store for my lumia 930 which is on the list. Even going to update i get nothing. So tell me why tell people its available for the 930 if it clearly isnt for me at this time. This is the whole problem with microsoft its all bs. Am i wrong, do i not just rollback, to 8.1 download upgrade adviser then go to update phone or is microsoft blog wrong?? Soz but this is far from acceptable from any technology company in 2016

I had exactly the same problem after the rollback of my 930, this is a workaround for now on your phone if you browse to any one of these news bulletins and click on the highlighted Upgrade Advisor link within the text of the topic it will take you staright to it then just install

I had exactly the same problem after the rollback of my 930 to 8.1 this is a workaround for now on your phone install the NEWS app from the store if you don't already have it on your phone. Once installed if you browse to any one of these news bulletins relating to the Windows 10 upgrade, there are several and click on the highlighted Upgrade Advisor link within the text of the topic it will take you straight to the Upgrade Advisor app just install and away you go

120minutes ago should be 20minutes.

I don't see the lumia 925 in the list of phones who get windows Phone 10

No phone from the x20 line gets it apart from the 1520 (which should be really called 1530).
Actually no Nokia designed and produced phone gets it apart from the 1520. Posted via the Windows Central App for Android

did you tested it with insider builds ?

Yesss , working fine
The only issue is battery backup is less when compared to 8.1

I bought a playbook because it would get bb10, it did not. I bought a lumia 625 because it would get windows10, now it seems it won't.

Question, why can't I download the UpdateAdvisor? I'm using Lumia 1520 on windows phone 8.1

I had exactly the same problem after the rollback of my 930 to 8.1 this is a workaround for now on your phone install the NEWS app from the store if you don't already have it on your phone. Once installed if you browse to any one of these news bulletins relating to the Windows 10 upgrade, there are several and click on the highlighted Upgrade Advisor link within the text of the topic it will take you straight to the Upgrade Advisor app just install and away you go

So first they leave the ICON off of the OTA list, now they take it off of the Insider list as well. Absolute crap. Almost enough to make me leave Windows Phone, but I just like it so much.

I had the latest insider build 164 on 4 Nokia phones 625,635,735 and 930 I rolled them all back last night using the MS recovery tool to 8.1 in prep to see which upgraded, 625 (no) 635,735 and 930 (yes) but oddly what i noticed was the build number was 107 which was the Insider build before 164 and the after about an hour they all had downloaded the next build which I happily installed and the build number is164. To be honest I'm not at all that bothered if it is the 164 release on the insider ring as it was working fine on all the phones including the 625 which strangely the Advisor tool rejected wondered if anyone else had noticed

Unsurprisingly, the Lumia Icon, not on the list......so glad I dumped Verizon for ATT 950

I updated my Lumia ICON through Insider Program starting at build 122 and now it's on 164. I've had no problems and it's been a great "customer experience"... ICON needs to be added to the 'supported' list!!!

520 disappear from list....
Hufh...
Sent from....... THE OUTSIDE~~

I have a spare 1520 (using 950XL now). I though my 1520 is suppose to get some firware update before getting w10m. I think the camera hardware on 1520 (and 930 for that matter) will need a new firmware to be able to record stereo video and fix the 2MP size for rich capture. Any news on the firmware?

First, they screwed the RT users now the x20 users. I have an S2 and a 920, so, $1000 for hardware with nowhere to go.

HTC one M8 was on the list at the beginning... Now getting the short end of the stick....has the specs required (10586.164 runs fine btw)
But in the letter from Microsoft it states that support from manufacturers (HTC) and mobile operators (VZ) played into the decision... So much for a premium Windows phone from big red!

so... about my 1020... it won't be supported... but even so, will it be able to download new builds? because I can't detect this new one....

What about the Lumia Icon???

920 is officially abandoned. :(

provide it for blu win hd lte " x150e " version. As thats the version sold in maximum numbers. Microsoft don't do idiotic thing by just leaving a same phone(blu win hd lte) but different area phones. I am pretty sure that the version change denotes only area. consider it.

Truth is, I wouldn't upgrade my #Lumia1020 because it works really well right now and I also do not want to lose access to the HERE maps suite. (I'm not alone, either!)

And my #Lumia925 is also staying on 8.1 - which is fine.

What about Lumia 525? It has 1gb ram!

Does it mean 10586.164 is final build released as W10M??

Insiders with 1320 can still download from Slow Ring. May be its a matter of time before MS pull the plug. Had gone back to 8.1 couple of days ago due to performance issues, now downloading it again.

In a certain thread i believe i saw something like the upgrade will be pushed in phases to all phones that meet the minimum reqiurements. I dont know whether this is true but MS has to give an official statememt regarding the phones not on the list so as to clarify this whole mess of speculation that they have created to windows phone users

Lots of phones didn't make the list including Samsung ATIV.

I have just read this post Microsoft has locked out older devices from recieving the official windows 10 Mobile updagrade Q: I'm currently using a Windows 10 Insider build on my device, but it is not on the list of devices that will receive a formal Windows 10 update. What should I expect in the future? A: If you already have the Windows 10 Mobile Insider Preview build on your device, you may keep using your device in an unsupported state. We will not be offering build updates beyond the Current Branch build 10586. At some point in the future these devices will also stop receiving updates to the Windows 10 Mobile Insider Preview build. In order to recover the devices back to a supported build of Windows Phone 8.1, you may use the Windows Device Recovery Tool. There are more details on the use of the Windows Device Recovery Tool within this forum post. So micorsoft has just screwed us up the FOOLS

Count me out, I'm officially done with Windows. Tired of their promises.

Thought they'd learned from the fiasco that was wp7 to wp7.5 to wp8!! I will not be purchasing another device for the third time! I'm pretty sure Lumia1020 can handle WM10 but they want us to buy their new devices.....so I'm out!!

So Windows 10 for mobile will have an impact on customer experience if its installed in a 512mb RAM device. Facepalm...

Lumia 1320 and I can't upgrade? What??

Will there be any second wave of update rollouts... Because Lumia 630 is not there in the list.... Does that mean Lumia 630 will never be upgraded to windows 10? Or Microsoft needs time to rollout windows 10 for 512mb devices?

I'm insider in the fast ring with Lumia 930, but there isn't a update in Windows Update.

Was using l929 almost all the gsm/lte reception issues resolved on my carrier but wont risk it when I go to the US next month so back to 8.1.1 I go. Sgh-t899m(ativ s) on the other hand not a bad phone but not that motivated to screw it up trying to get mw10 on it via workaround

Well, I decided to go back to Windows Phone 8.1 on my M8 and everything works again. I would like to believe that Microsoft is abandoning their phone platform because, otherwise, I would have to believe they are simply incompetent in regards to this particular division. I suppose a year from now or so, I will have to choose between Android and iOS which, I both think are really nice but, which one is best to use with the Microsoft apps?

I must have missed something somewhere, i upgraded to a 950l but kept the icon around for preview builds.... Is the icon not getting preview builds anymore? Posted from Windows Central for Windows 10
Windows Central Newsletter
Get the best of Windows Central in in your inbox, every day!
Thank you for signing up to Windows Central. You will receive a verification email shortly.
There was a problem. Please refresh the page and try again.