Microsoft Your Phone app now supports multiple Android apps on your Windows 10 PC
Your Phone's latest update lets you run multiple Android apps on your PC, but you need a supported phone.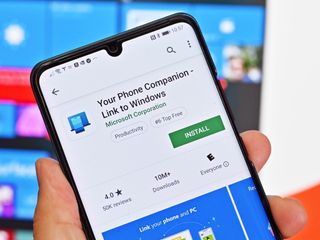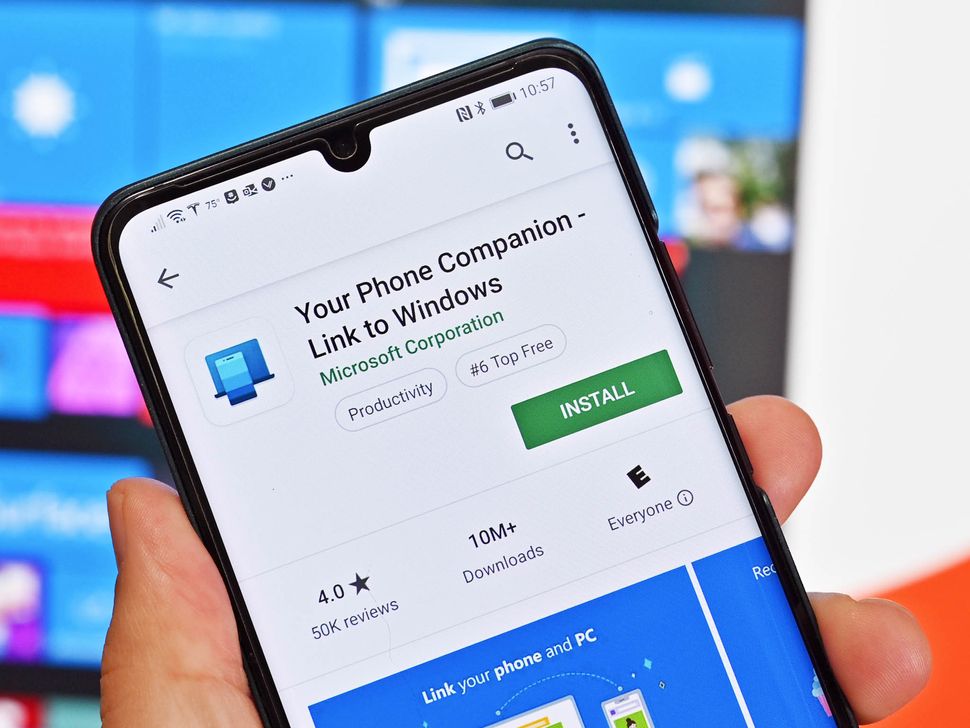 (Image credit: Windows Central)
Updated February 2, 2021: Microsoft's Analy Otero Diaz clarified that the Samsung Galaxy S21 does support running multiple apps through the Your Phone app. We've updated the article accordingly.
What you need to know
Microsoft's Your Phone app can now run multiple Android apps on a PC.
The feature is limited to a specific set of Samsung devices.
Supported Android devices need to be running Android 11.0 and the latest version of Link to Windows or Your Phone Companion.
Microsoft's Your Phone app allows you to use and interact with your smartphone through your Windows 10 PC. With it, you can place phone calls, send text messages, and receive notifications from your smartphone on your PC. Select Samsung smartphones also get extra features, thanks to a growing partnership between Microsoft and Samsung.
One of those Samsung-specific features is the ability to mirror Android apps onto a Windows 10 PC through the Your Phone app. Following recent updates, several Samsung phones can now run multiple Android apps on a PC through Your Phone.
Here's the list of supported phones, as found on a Microsoft support page (opens in new tab):
Samsung Galaxy Fold
Samsung Galaxy Note20 5G
Samsung Galaxy Note20 Ultra 5G
Samsung Galaxy S20
Samsung Galaxy S20+
Samsung Galaxy S20 FE
Samsung Galaxy S20 Ultra
Samsung Galaxy Z Flip
Samsung Galaxy Z Flip 5G
Samsung Galaxy Z Fold2 5G
This list notably does not include Microsoft's own Surface Duo. The Samsung Galaxy S21 is not listed on that support page, but Microsoft's Analy Otero Diaz clarified that the Samsung Galaxy S21 does support running multiple apps through the Your Phone app.
A different Microsoft support page (opens in new tab) lists some recommendations and minimum requirements for using multiple apps through Your Phone:
A PC running the Windows 10 May 2020 Update or later. For best performance, we recommend having at least 8GB of RAM.
An Android device running Android 11.0.
On your Android device, you need Link to Windows version 2.1.05.6 or higher, or Your Phone Companion version 1.20104.15.0 or higher.
Your Phone versions 1.20104.20.0 or higher.
The Windows YouTube channel shared a video showcasing Your Phone last week. One of the features it highlights is the ability to run multiple Android apps on a PC at once.
Analy Otero Diaz, the principal program manager lead at Microsoft working on cross device experiences, shared the rollout of multi-app support on Twitter.
Diaz shared the news on January 28, 2021 a stated that it would be "available today," so the feature should be available on all supported devices by now.
News Writer and apps editor
Sean Endicott brings nearly a decade of experience covering Microsoft and Windows news to Windows Central. He joined our team in 2017 as an app reviewer and now heads up our day-to-day news coverage. If you have a news tip or an app to review, hit him up at sean.endicott@futurenet.com (opens in new tab).
Sean, you got me with the title. Now I'm deleting Your Phone due to those caveats. When Satya calls me and asks why, I'm going to send him the link here. Prepare for the incoming cease and desist

Are you sending me something or Satya something?

Ironically, the cease and desist is for Nadella, but the ravings are for you, Sean.

Nadella said he's is currently having the lawyers sending cease and desist to those using ******* for his name. And told me to tell Sean to watch his back

Lol ugh I just noticed y'all automatically block that product name. That's pretty funny but now it looks like my comment is much worse than what I actually wrote

******* LOL this site sometimes

Well I do think the notion of people calling him that product name is super disrespectful and always wondered if he was called that on just namesake alone or was his skintone also a factor. But I didn't know why I stopped seeing it on this site until this morning. Ultimately, I think it was the right move.

Personally, I'd love to be associated with *******.

For the record, I'm joking and been following your work since winbeta

The world needs a universal sarcasm emoji.

Sounds fine and dandy running multiple apps, but they should focus more on fixing this app so that it works - so that it connects - every time! I have 1 phone, and 3 PC's, and at least once a week, I have to go through the whole 'allow permission s' song and dance because I can't connect... Just fix it so that it works!

Good point. I love Your Phone. It's really a great feature, but it does seem to require permission granting far more often than is needed for proper security. My phone, my computer, just let me turn it on and have it work every time I sit down, or at least find a way to make the phone-side permission update permanent, so whatever I need to do to unlock it, I can do from the PC -- the whole point is to avoid needing to take my phone out of my pocket or leave my workflow on my PC. Once a month or so, I wouldn't mind, but it seems to be several times per week.

Right. Bc I wanted it more for messages, I just found it to be easier to just use Google's web app installed as an app

I wonder if it will work on Duo when it gets Android 11.

Me too. I sure hope so. I know one of the challenges now is the split screen and ability to run 2 apps at once, but hopefully that is addressed with update to 11.

Works great with my Samsung Galaxy S10 after updating to android 11 too!

Good day , i tried with s10 from my wife but i got a code 53. You are sure it works with a s10?

As long as it only works with certain phones, it doesn't exist for me.

I may be running the Beta version and this article is probably talking about the release version but I can confirm on my S21 Ultra 5g that I can run multiple apps side by side. I took a screenshot and posted it to twitter in reply to the Windows Central account there. Looks like I can't post it here though.

Thanks, I've reached out to Microsoft and will see what they say.

Ms and Samsung getting into bed together. I detest Samsung phones, bloated and overpriced. Not that I would want to connect my phone to my computer, I prefer to keep it as far away as i can from it.

Spot on. I would only want to use android (hate the locked system of the other side) but my next android phone would be anything but Samsung. It is ugly and extremely bloated.

The app sucks for my OnePlus. I disconnected and uninstalled it on my laptop. Seems to be only worth it, if you have a Samsung phone.

I can confirm the S21 + supports multiple apps .

How is the that Microsoft won't have this update for their own Duo device....sometimes these decisions just baffle me.

This is for Android 11, which Duo doesn't have yet, for starters.
Windows Central Newsletter
Get the best of Windows Central in in your inbox, every day!
Thank you for signing up to Windows Central. You will receive a verification email shortly.
There was a problem. Please refresh the page and try again.