'Santorini' is Microsoft's new 'Windows Lite' OS codename
Microsoft's upcoming lightweight version of Windows has a new codename in the mix, according to sources familiar with the matter.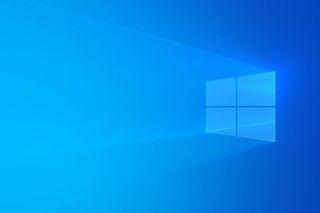 (Image credit: Microsoft)
Late last year, reports of a new Microsoft OS called "Windows Lite" began to emerge, and they detailed an OS built on Windows Core OS, that aims to take on Chrome OS with new user experiences and a focus on the web. Over the last few weeks, however, I've spotted references to another codename that appears to be in use when talking about Windows Lite in a lot of areas internally.
According to my sources, who wanted to remain anonymous, the codename "Santorini" is being used to talk about Windows Lite. Up until recently, "lite" was what people internally were calling it. It's unclear why exactly Microsoft is also using this codename, but if I had to guess, it's because the "lite" codename is a terrible representation of what Windows Lite is all about. Windows Lite isn't a lesser version of Windows; it's an entirely new OS experience designed for lightweight computing. It probably won't even be called Windows because of this. And for reference, Santorini is one of the Greek Cyclades islands in the Aegean Sea.
Santorini is one of many different flavors of Windows Core OS, joining Aruba, Oasis and several others that are currently in the works internally. We've already had a glimpse at Aruba with the unveiling of the Surface Hub 2X, of which I had the chance to go hands-on with back at Ignite 2018.
In just a few days, Microsoft is also expected to unveil HoloLens 2, which should mean a look at the work Microsoft has been doing on Oasis as well.
When will we see Santorini?
Chrome OS
Rumors suggest Microsoft is planning to talk about Windows Lite at its Build developer conference in May. If so, that will be the first time the public gets a preview of Santorini, the version of Windows Core OS that we'll likely see shipping on foldable PCs and more traditional laptops and 2-in-1s, codenamed "Centaurus" and "Pegasus", respectively. The Santorini experience is slightly different depending on whether it's running on a Centaurus or Pegasus device, so different hardware use cases don't hamper the OS experience.
I'm told Microsoft has started talking a little more about its Windows Core OS plans internally. The company confirmed in a recent all-hands meeting that HoloLens 2 will ship with Windows Core OS, and even demonstrated a Windows Core OS device that was able to restart and install updates in under one minute, which is impressive.
I fully expect to hear more about Windows Core OS's different flavors throughout this year, hopefully starting at Build in May. While I don't expect we'll see any Windows Core OS devices start shipping until, at the earliest, later this year (my bet is we won't see anything ship until 2020), that doesn't mean Microsoft can't start talking about them with developers and partners.
What are your thoughts? Let us know in the comments.
Updated: Added clarification about the Santorini codename's use internally.
Get the Windows Central Newsletter
All the latest news, reviews, and guides for Windows and Xbox diehards.