Xbox Game Pass cloud gaming's biggest opportunity is touch-based games, so where are they?
You got the touch. Now use it.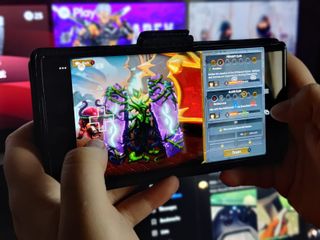 (Image credit: Windows Central)
Xbox Game Pass has been a runaway gaming success story thus far, with subscribers somewhere around the 20 million mark, with what seems to be a win-win proposition for both gamers and developers. Microsoft data suggests subscribers not only play and share games more, but they also buy more games, spending on in-game purchases and retail copies at a greater rate than those not in the service.
Xbox Game Pass is the vehicle by which Microsoft will expand its user base beyond its traditional console stronghold, targeting new customers on low-power PCs, mobile devices, and tablets. The potential addressable audience on touch-based mobile devices alone runs in the billions, and the userbases enjoyed by these games are truly astronomical, far beyond what you might expect if you're used to the console space. It's with that in mind I have to ask: Why is the selection of games on Xbox Game Pass' cloud gaming so ... limited?
Why touch will help XCloud hit the masses
There is a growing number of accessories for playing Xbox games on phones, and we round them up on our best Xbox controller mount clips for Xbox Game Pass cloud gaming here. Let's be honest, though, none of them really feel like a particularly perfect solution. The best among them like the Razer Kishi and the GameSir X2 still take up valuable pocket space, when you might just have a phone.
Phone gaming takes a different form to that of PC or console gaming, oftentimes. It's something we might do in a relaxed or transitory way, during a commute or while someone else in the family has taken over the TV. Younger gamers spend even more time on their phones potentially too, having grown up with the idiosyncrasies of touch inputs that many gamers my age seem to loathe.
If you're a console or PC gamer, like me, interested in using cloud gaming to supplement your regular gaming, then you're already a Microsoft customer. What Microsoft is gunning for with cloud gaming is new users who aren't necessarily already in the ecosystem. That's how it will hit the mythical "3 billion" gamers it often talks about in its marketing briefs. To get there, though, we need way more support than we have right now.
The problems, and opportunities
Even when you disregard the ergonomic issues that come with cloud gaming on Xbox, such as connectivity, tiny fonts, awkward console-designed controls, and cheap, half-solution gamepad clips, the biggest issue with cloud gaming for me right now is the lack of support for touch-based games.
I've reviewed various devices that add Xbox controls to a phone, including clips that incorporate the full-blown Xbox controller. There's no way I'm going to ever carry a full Xbox controller around with me, ensuring that it's fully charged at all times. This is all about access and removing barriers to the content. If you're asking new casual gamers to jump in, you can't really, seriously expect them to grab a Razer Kishi, or a full Xbox controller to experience cloud gaming.
The real opportunity is with games that are cloud-friendly, and touch-based. Games that target people with the devices they have right now, with control capabilities they have right now. After using the Surface Duo to play Xbox Game Pass cloud games, I realized the truth — touch-friendly games are what will win the day here. With my Samsung Galaxy Note 20, or my Surface Duo, I don't need a secondary device. I can simply open the app and get gaming.
The beauty is that it doesn't even require one of these higher-end devices either. A low-end $400 Samsung phone will do the job, since it's just cloud streaming, and doesn't put any significant load on the processor. The only thing you need is 5GHz Wi-Fi support. If you're playing a turn-based game that doesn't need amazing latency, you could reliably play on 4G or a 2.4GHz Wi-Fi connection too. The most fun I've had on Xbox Game Pass cloud gaming so far is with games like Monster Train, which are fully turn-based, with simple touch controls, operating with a fixed camera. I don't need the physical precision of an additional joystick, nor do I need a superior internet connection to enjoy it. Yet, there are so few games built for touch experiences on Xbox Game Pass cloud right now.
I wouldn't want to play Sea of Thieves or Gears of War with touch, since they often require more precise actions. Guiding the look joystick without physical feedback is tricky, although that might just be my age or lack of practice speaking. I was annoyed to discover Darkest Dungeon, a turn-based roguelike RPG, doesn't support touch controls on Xbox Game Pass. Why? I also see companies like Square Enix dropping pixel-style remakes of its classic RPGs left, right, and center lately, none of which are slated for Xbox Game Pass (and in some cases, not slated for Xbox at all). Turn-based heavyweights like Persona are still completely absent from the platform too. Even some of Microsoft's own games like Gears Tactics, which would be absolutely ideal for touch, aren't supported.
Still early days, sure
The full list of games available on Xbox Game Pass cloud gaming is gradually growing, but it seems to be far behind the same kind of investment we've seen on the console and PC side of the fence. You could argue that this is because Microsoft accepts that global internet speeds aren't yet up to par to move cloud gaming out of its "beta" phase yet, potentially. You could also argue that because of that and other factors, the opportunity right now rests on the console and PC side.
Even still, finding gamers where they are is going to be the thing that really starts to move the needle for Xbox Game Pass cloud gaming. And yes, they are competing with popular native Android and iOS games, from the likes of PUBG to Fortnite and beyond, but it remains the case that cloud gaming is the only way you're going to be able to experience some of these high-end games.
Making upcoming games feel native with a touch device will be critical to the adoption of Xbox Game Pass with new audiences. For some games, like Halo Infinite, it might be like trying to fit a square peg into a round hole. I'd argue that games like Flight Simulator, Forza, and even single-player adventure experiences like Starfield could potentially help grow the service on mobile devices, though. Grabbing big-name turn-based experiences like Persona and classic Final Fantasy games also presents a big opportunity, and Microsoft has worked in that direction already, producing results with Dragon Quest XI and Yakuza: Like a Dragon.
It's early days yet for this tech, sure. The glacial pace of updates to the touch library feels a bit odd. Minecraft Dungeons is the ONLY game on the service that feels cloud-native, with touchable menus and a custom touch UI. If Microsoft isn't putting much effort to bring the best Xbox games to its own touchable game library, what hope is there for third-party adoption?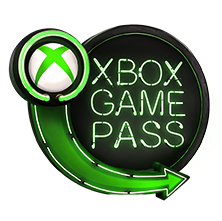 Gaming on the go
The all-in-one Xbox subscription

Microsoft's Xbox Game Pass subscription gives you access to hundreds of games on PC, Xbox consoles, and mobile devices. Although we wish there were more variety when it came to touch-based games, it's still awesome.
Get the Windows Central Newsletter
All the latest news, reviews, and guides for Windows and Xbox diehards.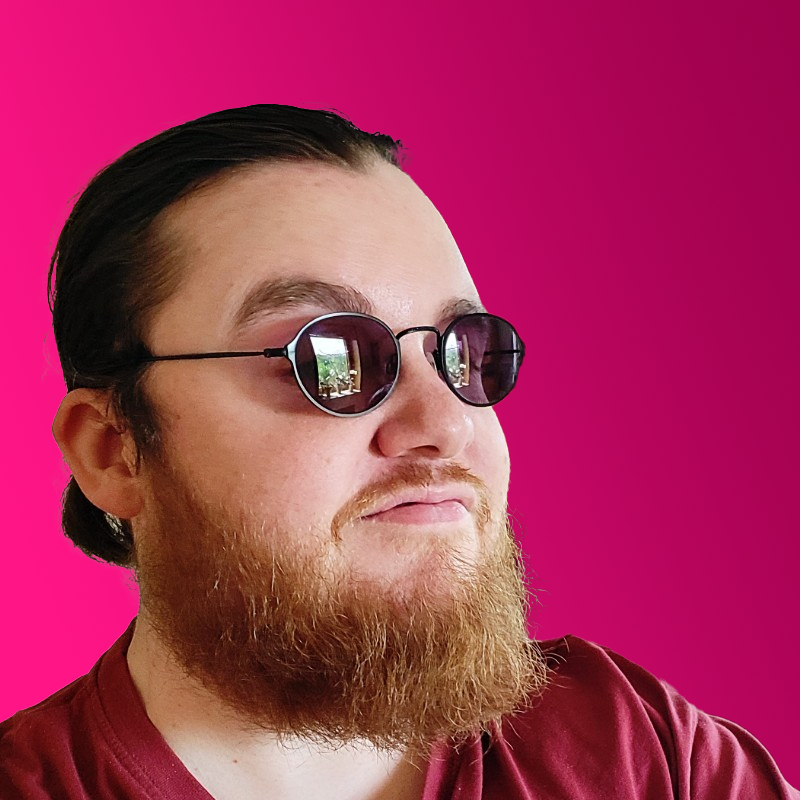 Jez Corden a Managing Editor at Windows Central, focusing primarily on all things Xbox and gaming. Jez is known for breaking exclusive news and analysis as relates to the Microsoft ecosystem while being powered by caffeine. Follow on Twitter @JezCorden and listen to his Xbox Two podcast, all about, you guessed it, Xbox!