Should you buy a new, used or refurbished laptop?
By Rich Edmonds published
Looking to buy a new laptop? There are so many options available, and you must choose whether to go new or used or refurbished, but we can help.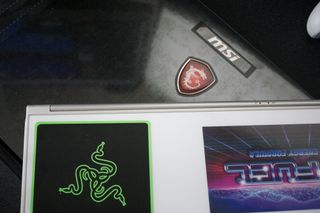 Should you wish to squeeze as much value out of your next laptop purchase, a refurbished or new option may appear rather enticing. While there can be some degree of risk involved with purchasing a used product, even from reputable retailers, we'll provide some helpful tips to ensure you're purchasing a laptop you'll be happy with.
Here are some things you should bear in mind when analyzing your options.
The savings
Buying a refurbished (or used) laptop can allow for some serious savings. While you're likely not going to be able to find each and every laptop model available for purchase, this option is worth considering for those seeking a system for work, studying or general use. Companies like Dell make it easy to see just what is available second-hand on their websites.
As an example, at the time of this writing, an Inspiron 5000 (5565) priced new at $700 is only $343 at Dell's Outlet, and there are scratches and dents listed on the product page. A fully working laptop with only a few physical defects is more than 50 percent less than the new asking price.
The downside to going with official outlet stores is you'll be relying on available stock. Wanting to pick up the latest XPS 13 from Dell is likely going to warrant a full purchase if there's a specific configuration you had in mind that isn't available as used. Using official channels like company stores have benefits, including warranties, less risk, and buyer protection.
Many enterprise customers hand back units, which are then sold at more consumer-friendly prices, making it possible for you to easily snag a deal.
On the other hand, we have platforms like Amazon that make it simple to find a deal before adding a laptop to the shopping cart. Just keep an eye out for "new & used" prices on product pages. Generally speaking, if you're strapped for cash or do not wish to spend more than $1,000 on a new laptop, going refurbished or used is a solid solution.
Used is NOT refurbished
The terms used and refurbished can not really be used interchangeably. Refurbished laptops generally come from companies like Dell, as we covered above, and are restored by professionals to as good condition as possible. Steps may include taking units apart to check various components, including the battery, internal storage, power supply, ports, and other parts.
You'll generally need to go through manufacturers and select retailers for trustworthy refurbished laptops.
Laptops that are classified as "used" are sold by consumers after they've upgraded to a better model, decided the laptop wasn't quite what they need, or they simply need to raise some funds. Used laptops aren't checked in-depth, and as such, there could potentially be an issue with a component. Platforms like eBay and Craigslist also do not check products prior to listing.
Retailers like Amazon (opens in new tab) offer the best of both worlds. Sellers can list a used laptop, but it's also possible to locate certified refurbished laptops that come with a limited warranty. It's recommended you spend significant time doing research. Here are some handy tips to buying a refurbished or used laptop:
Check the laptop right away for any defects that weren't listed by the seller. This includes opening up the devices to have a quick peek inside.
Check for any warranties.
Read the fine print to see what's covered by the warranty.
Consider using a credit card to pay for used laptops.
Check return policies.
If you plan to do work, watch videos, write up email and documents, and engage in general internet usage, a refurbished or used laptop is an ideal option.
Brand new
Buying a laptop is much like purchasing a car as it depends on personal preference. You may not have any desire to own a brand new laptop, and if you're also looking to save some money, refurbished and used options are certainly the way to go. That said, there's really nothing better than receiving original, sealed packaging, knowing you're the first person to use the laptop. That's just like a new automobile when you sit in the vehicle for the first time at the dealership.
Keep an eye out for sales, particularly on the Amazon which holds discounts across a range of laptops. Buying new can be considered the best choice for those seeking high-end hardware, notably gaming and professional laptops.
In summary, here's a quick recap:
New — Buying new is costly, but you'll be the first to use the laptop with full warranty.
Refurbished — These PCs are discounted by manufacturers and retailers with good QA. They are usually covered by at least a limited warranty.
Used — These are cheapest, but without QA or guarantees, relying solely on the word of the seller.
Further reading
Best Windows laptops under $300
Updated January 23, 2017: This guide has been modified to add the most up-to-date information to help you make the best decision.
Rich Edmonds is Senior Editor of PC hardware at Windows Central, covering everything related to PC components and NAS. He's been involved in technology for more than a decade and knows a thing or two about the magic inside a PC chassis. You can follow him over on Twitter at @RichEdmonds.
In the EU used goods have the same consumer protection as new ones if brought from a company rather than an individual. So its normal to see resellers offering full warranties with a purchase.

One more thing we Brits will likely see rescinded in a couple of years :(

Unless a bill is passed mandating all current EU laws and protections become UK law... then again who knows...

If it's an Apple I would go with Apple Refurbished because they come with AppleCare 1-year limited warranty which is standard if you bought them new. All over PC manufacturers only have like a 30-90 day warranty. Another thing to consider is if your warranty is extended by your credit card as well as that can extend it. I would always go with manufacturer refurbish if you go this route since you know that the QA from the manufacture has standards, instead of getting a store/third-party certified refurbish. Only get used if you must. I always go new if it is Windows since you get a better warranty that way.

I bought a refurbished Surface Book direct from Microsoft with warranty, etc. Working like a charm!

If you are the type of person who is going to reformat the hard drive and reinstall the OS no matter how you obatin it you shouldn't buy new unless you have to. That is all

I brought my HP Probook 4730s off a high street shop for half the price than what it was going for the the time £300, my particular model was £780 rrp... so if you are very tech savy and can replace components yourself, then why not. You are going to save money, if you are not that tech savy... stay away from high street shops because you can be conned out of alot of money or be given a substandard parts after being shown a working model. I carry a usb with tools that I check the specs of the laptop I'm buying (all portable tools so know install needed) - the portable version of Everest Engineers tool helps. Also the other tip I would say, check the laptop's specs on the internet and do your own research on the laptop you are buying. Also always, always make sure they give you genuine and validated version of Windows (ask for a recovery media usb as well) and get a receipt, if it's a paperbased receipt get it signed. Lastly, make sure there are no audible clicking noise from the hard drive that is the first sign of dying mechanical hard drive. If you don't want the hassle then go to a big named retailer where you can purchase additional warranty.

I've boughten refurbished compters from Dell before. All their reburbished stuff comes with a full warranty. If you have any problems, there customer service is great. Personally, I'd never buy used. You don't really know what you are getting and don't have any warranty.

Refurbished Razer products are just as good as new typically. Bought a Core & a newer Blade Stealth refurbed and both work very well. Plus I saved 100 off the core and 800 off the Stealth doing it that way. No scratches or problems with either.

Save for twice in the last ten years, every machine I've used is used. I've never had any issues since I hardly ever pay more than $200 and I only purchase from local sellers. Therefore no issues with shipping DOA crap back or waiting for anything at all. I can just take it home, try it, and if it doesn't work, I take it right back and exchange it for another machine.
Windows Central Newsletter
Get the best of Windows Central in in your inbox, every day!
Thank you for signing up to Windows Central. You will receive a verification email shortly.
There was a problem. Please refresh the page and try again.