Out This Week on Xbox One: Project Spark, Alien: Isolation, NBA 2K15, and More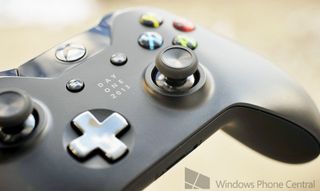 This week of Xbox One games continues to bring something to almost every kind of gamer out there. There are a couple of indies coming this week, to appease the indie fans. For the creative minds we have Microsoft's "digital canvas" game Project Spark. As for you sci-fi lovers out there we finally get to feel how it feels to be hunted by Ridley Scott's Alien in Alien Isolation. Finally, for the sports fan we are treated with the last big sports game of the year with NBA 2K15 from 2K sports. This week on Xbox One brings the scary and the fun!
Project Spark
Release your inner creator
Project Spark from Microsoft Studios and Team Dakota is a game creator that allows you to use predetermined set pieces to create your own game or world. Just think of it as Microsoft's version of Disney Infinity, but instead of having existing characters, you create your own characters. The game also features a bunch of tools that allow you to tinker with settings such as gravity, terrain, and how smart AI can be.
Project Spark was first shown off at Microsoft's BUILD conference in 2013 demoing its ability for cross-platform play on the Xbox One and Windows 8. Shortly after E3 2013, Microsoft launched a public beta of the game that run just until last week. Project Spark will be available on October 8.
Project Spark – Xbox One – $39.99 – Amazon Link
Alien Isolation
You can run but you can't hide
Alien: Isolation is a survival horror game based off of Ridley Scott's 1979 film Alien. In the game, you play as Amanda, who is transferred to Sevastapol in search of her mother. Upon arriving at the station, you come to the realization that it has been wrecked and abandoned. However, it's not long until you find out you are not alone.
In Alien: Isolation you are constantly being hunted by the Giger Alien. Instead of having a cliché AI with a predetermined pathway, the Alien learns from each encounter it has with you. The Alien mainly uses his sight, smell, and hearing to catch you, but will learn to look for you using clues such as an open door or locker. Alien Isolation will scare you to death starting tomorrow October 7.
NBA 2K15
Rise against the competition
NBA 2K15 is bound to be the best basketball simulation game ever made to date. Just when you thought there was nothing else that the guys over at 2K Sports could add to the game, they obliterate that though in your mind. This year's version of 2K brings a completely new MYCareer experience to the table that easily outshines last years. This time around, instead of creating a player you can just scan yourself into the game using your Kinect. Not only can you put your face into Kinect, but you can make your player exactly who you want him to be from the way he shoots the way he taunts and even the way he walks.
Another huge addition to the 2K15 is the revamp of the MYPark. This year in MYPark, you have to pledge your loyalty to one of three basketball factions. Each faction gives you boosts on particular skills so that you can easily dominate on your home court. 2K sports have said that they've added over 1,000 new animations in the game as well as the new pre-game showcase. NBA 2K15 takes the court tomorrow October 7.
Styx: Master of Shadows
Become a master goblin assassin
This one came out of the shadows for me. I haven't heard of it until I started my research for the week. That being said Styx: Master of Shadows looks like it could be a winning formula for a stealth title. In the game, you take on the role of Styx, the first goblin, who wants to steal the heart of a World-Tree. However, this tree is hidden inside of a huge tower which is infested with guards that you must sneak past or kill along the way.
If Assassin's Creed and Splinter Cell had a baby, Styx would be it. The game easily borrows some of Assassin's Creed free-running mechanics, while also paying homage to some of the stealth gameplay found in the Splinter Cell Series. Styx jumps on Xbox One on October 7.
Divekick Addition Edition
No need for button mashing here
Divekick is a parody fighting game that has you fighting with only two buttons, one for diving and one for kicking. The game originally started as a Kickstarter but was then canceled one Iron Galaxy announced they would help co-develop the game.
The game has instantly become a cult classic and is even a part of competitive fighting tournaments now. It comes with 14 characters including a guest appearance of Johnny Gat from the Saints Row series. Divekick will have you laughing and fighting your butt off on October 8.
What games are you thinking of getting this week?
Get the Windows Central Newsletter
All the latest news, reviews, and guides for Windows and Xbox diehards.