The creepy Outlast 2 demo for Xbox One and PC will try to scare you from now until Nov. 1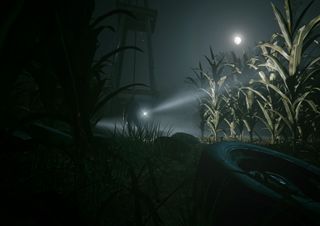 Developer Red Barrels has released a demo for Outlast 2, the upcoming sequel to the team's first-person survival horror game. The free demo will only be available to download until November 1 for the PC, Xbox One and PlayStation 4.
Here's the quick description of Outlast 2:
The full game is scheduled for release sometime in the first quarter of 2017.
Windows Central Newsletter
Get the best of Windows Central in in your inbox, every day!
I'm such a wuss. I got fifteen minutes into the first one. That's it, lol!

Me too, I got to the part in the VERY beginning where you're sneaking around in the darkness activating generators. I turned around and one of the guys put in axe in my head. I was like NOPE! NOPE! and turned it off.

Hey at least you tried it! LOL I have yet to even turn it on! Posted via the Samsung Galaxy Note 5

At least you tried it! I haven't turned it on yet! I'm more of a scardy cat than you! LOL Posted via the Samsung Galaxy Note 5

The first one was pretty good, I'll check out the demo for sure.

What is the point in limiting the time someone can download the demo for a game?

Hype. Making people have a sense of urgency to have it

Lasted about 5 minutes. Scared the **** out of me.

LOL I still have to try it yet. Posted via the Samsung Galaxy Note 5

no 3d games for mobile.Every serious game is for xbox one or desktop, for mobile people you did a great mistake purchasing that brick.

I'll definitely give this a shot.

Definitely checking this out tomorrow night.
Windows Central Newsletter
Thank you for signing up to Windows Central. You will receive a verification email shortly.
There was a problem. Please refresh the page and try again.