You may already be familiar with the GeoZilla app, a location tracking app designed for families that can keep you informed on everyone's whereabouts at a glance, but with the new GeoZilla GPS Tracker, you can keep an eye on objects or younger family members which don't have their own phone or GeoZilla app to help with tracking. Right now, you can even save $5 on the purchase of each GeoZilla GPS Tracker you pick up when you enter promo code SAVEFIVE during checkout, bringing the total cost down to $44.99 for a limited time.
Stay In The Know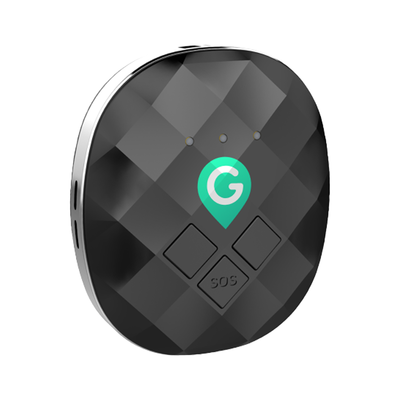 GeoZilla GPS Tracker
Slip this GPS tracker into your bag or luggage, or give it to your child. It uses GPS and Cell ID technology to accurately retrieve its location which can be viewed at any time using the GeoZilla app.
$44.99 $49.99 $5 off
This tiny GPS device can be hidden inside your backpack, a purse, or your luggage so that if you're ever separated and need to quickly see where your bag is, you can pull out your phone and immediately see where the tracker is located using the GeoZilla app. It would also be a great tool to keep in your child's school backpack or even to give to them when they go outside to play. The device comes with an attachment pouch and lanyard that makes it easy for them to bring along.
GeoZilla's GPS Tracker does require an active data plan to be used, and as such, you'll have three plans to choose from when purchasing the tracker. Any plan you choose will score you a free one-month trial in which you could cancel before 30 days has passed if you decide GeoZilla isn't right for your family. The plan with the best savings nets you three years of service for just $99.99, plus the cost of the device. Alternative plans include one year for $49.99, or you could choose to subscribe on a month-to-month basis for $4.99. GeoZilla offers a 30-day money-back guarantee on the purchase of the device as well as 24/7 technical support.
There are plenty of other GPS trackers for kids out there too. If you're on the hunt, this guide to the best GPS trackers might find one more suitable for your lifestyle.