Picteck isn't a renowned brand, so I'll forgive you if you've never heard about the company prior to this review. The PC244A isn't the most attractive name either, but it's an affordable mechanical keyboard that's worth considering for your gaming setup. Just how affordable is the Picteck PC244A? I'm talking around $30, which is substantially cheaper than other mechanical keyboards.
Could this be a contender for the best keyboards list? Probably not, but when you're looking for the best of the low-budget range of mechanical keyboards, the PC244A is difficult to beat on paper. I've been putting this keyboard to the test over the course of a few days and this entire review was typed up on the Pictek PC244A.
Bottom line: Pictek did a fine job with the PC244A. It's not anywhere close to being the best keyboard around for typing or gaming, but if you bear in mind the affordable price tag, this is one fine TKL mechanical keyboard.
For
Clicky blue switches
Nice RGB lighting
Okay for typing and gaming
Great price
Against
Non-detachable USB-A cable
Body flex
Switches are not great
No software support
Pictek PC244A: Price and availability
Pictek's PC244A mechanical keyboard is on the more affordable side of the spectrum, coming in at around $32. You'll find this keyboard on many online retailers, including Amazon. Other sites do have the keyboard listed, but you'll need to go through third-party sellers to buy it, and they tend to inflate the price a little.
I wouldn't pay more than $35 for the Pictek PC244A since you'll be entering the territory of other (and slightly better value) mechanical keyboards. I bet you'll be able to find this keyboard at a slightly discounted price during promotions such as Prime Day.
Pictek PC244A: What we liked
It's easy to make a keyboard and plenty of companies have made very good typing machines over the years, but it's a whole different ball game to create a good mechanical keyboard that's also affordable. Pictek thinks it has achieved something incredible with the PC244A, a TKL mechanical keyboard with clicky Blue switches from Jixian, all for around $30.
Swipe to scroll horizontally
| Category | Pictek PC244A |
| --- | --- |
| Switch | Jixian Blue |
| Operation style | Tactile |
| Keycaps | ABS |
| Life span (keystrokes) | 50 million |
| Backlight | RGB |
| Lighting | Per-key LED |
| Connection | USB-A |
| Wireless connection | - |
| Key rollover | N-key |
| Cable | Non-detachable rubber |
| Cable length | 1.8 m |
| Weight | 748 g |
Too good to be true? Well, yes, but not according to the spec sheet. This keyboard has a life span of 50 million keystrokes, RGB lighting with per-key LEDs, and N-key rollover support. That's pretty much what you'd find on more premium mechanical keyboards, but that's where the similarities end.
The Jixian Blue switches are Cherry MX Blue clones and they do an admirable job at attempting to provide tactile feedback. In fact, after playing some games and typing up a few articles with the Pictek PC244A, I only noticed a few areas where the experience was a little inconsistent.
It's clearly no Cherry MX switch, and if you want the best switches out there, you're not going to be spending just $30. Serious gamers and typists already have their favorite mechanical switches, and if they don't, they'll find them in the higher price ranges. Keyboards like this one from Pictek are designed for those who don't game much or don't type thousands of words each day.
Still, that doesn't mean this keyboard is terrible — far from it. The switches are clicky and resemble Cherry MX Blue. There are also media controls and some game mode-related functions tied to specific keys. Finally, the lighting effects are subtle. The LEDs aren't the brightest on the market, but it's easy to use the secondary functions to switch modes.
Image 1 of 3
The Pictek PC244A is also a wired keyboard and that means response times are good. Since this is a tenkeyless keyboard, the design is compact and has very little branding aside from the company's logo. I like the touch of using the caps lock LED as the indicator for it being enabled. This helps the keyboard sport a clean look.
It did take a little time to get accustomed to the travel of the Jixian Blue switches coming straight from the low-profile Corsair K60. I had no issues playing various games, including more hectic titles like Mount & Blade II: Bannerlord. The switches just aren't as smooth as Cherry or other offerings, which you'll only notice if you're coming from more expensive keyboards.
Pictek PC244A: What we didn't like
Like other keyboards in the budget range, the USB-A cable is non-detachable, meaning you won't be able to replace it should it fail. This also kills the possibility of using your own cable. It's a cost-cutting measure that reduces the price, but I would like to have seen a rear USB-C port and a slight increase in the cost.
There's also considerable body flex. Even with the feet retracted, pressing down hard enough in the middle of the keyboard will show some bend. This is to be expected with budget-friendly keyboards, but if you happen to be a heavy typer or gamer, the PC244A from Pictek will suffer from the added force.
Then there's the omission of any supporting software for setting macros or programming keys. This isn't good news for anyone who frequents LAN events or takes gaming seriously and enjoys custom profiles.
Pictek PC244A: Competition
The competition is fierce out there for mechanical keyboards. Since Cherry's mechanical switch patent expired, many companies have copied the company's design, some with great success (others not so much). Some alternative switches are very good and almost rival (or surpass) Cherry, but Jixian's Blue switch just isn't as good.
In order to get better mechanical switches, you'll need to go with reputable brands. Corsair has some excellent keyboards available, though they start at around $100. We recently reviewed both the Corsair K70 RGB TKL and Corsair K60 RGB Pro Low Profile positively. There's also Razer, which came out with the $70 Razer BlackWidow Lite, proving you don't need to spend much for a good keyboard.
Then you have fantastic value mechanical keyboards like the excellent Havit HV-KB395L, a low-profile keyboard with Kailh (one of the better "Cherry MX clones") switches. It all boils down to just how much you plan on spending on a mechanical keyboard.
Pictek PC244A: Should you buy it?
You should buy this if ...
You don't need a Numpad
You prefer a clicky blue switch
You want a decent budget keyboard
You need n-key rollover support
You shouldn't buy this if ...
You prefer premium mechanical keyboards
You will type more than play games
You want the best software support
When on a super-tight budget, the available selection of mechanical keyboards isn't massive, resulting in rushed or misinformed purchases. There's no sugar-coating the Pictek PC244A. It's not designed for serious gamers or typists. It instead caters to those who plan to use social media and play some games in a more casual setting.
If you plan on typing more than playing games or want one of the better mechanical switches out there, you'll need to choose a keyboard from another brand that has Cherry, Kailh, or custom switches. Generally, the more expensive the keyboard, the better the switch.
The score we've given this keyboard may seem a little low, but it's actually a mediocre rating (50% isn't too bad). This is a mediocre mechanical keyboard, but at $30, Pictek's PC244A is a great value proposition.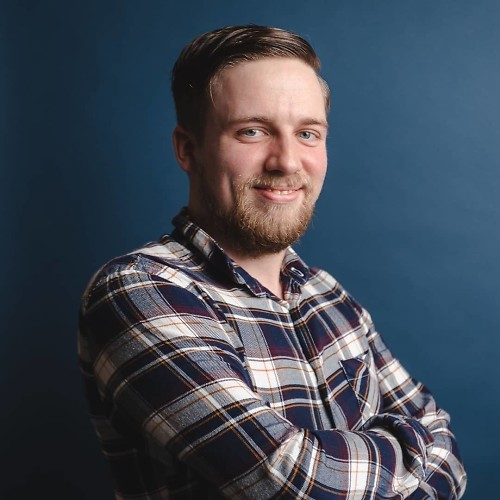 Rich Edmonds was formerly a Senior Editor of PC hardware at Windows Central, covering everything related to PC components and NAS. He's been involved in technology for more than a decade and knows a thing or two about the magic inside a PC chassis. You can follow him on Twitter at @RichEdmonds.