Microsoft invites Xbox gamers to HQ to try upcoming indie titles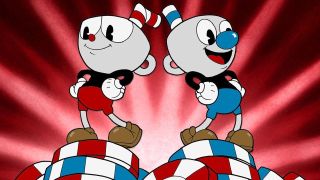 Microsoft is holding its third annual ID@Xbox Pre-PAX Open House on September 1 at its headquarters campus in Redmond, Washington. The free event will allow fans to play over 50 upcoming Xbox One and Windows 10 games.
The event, which will be held the day before the big PAX West gaming convention in nearby Seattle from Sept. 2-5, will be held at the Microsoft campus at Building 92 on 15010 NE 36th Street in Redmond from 5-9 p.m. If you live in Seattle, or are staying there for PAX, Microsoft is providing free shuttle service from the Washington State Convention Center to the Microsoft campus, and back, for the event starting at 4:30 p.m.
Here's the massive list of games that will be at the ID@Xbox event, some of which will be playable to the public for the first time:
140 – Carlsen Games
AER – Forgotten Key
ARK: Survival Evolved – Studio Wildcard
Armed and Gelatinous – Three Flip Studios
Axiom Verge – Thomas Happ Games
Beacon – Monothetic LLC
Blackwood Crossing – PaperSeven Ltd
Brawlout – Angry Mob Games
The Bunker – Splendy Games
Candle Man – Spotlightor
Cluster Truck – Landfall Games
Cuphead – StudioMDHR
Death Squared – SMG Studio
Deforms – Ready at Dawn
Earth's Dawn – Rising Star
EVERSPACE – ROCKFISH Games
Flinthook – Tribute Games
Gas Guzzlers Extreme – Gamepires
GRIDD: Retroenhanced – AntabStudio
Knee Deep – Prologue Games
Mantis Burn Racing – VooFoo Studios Ltd.
Manual Samuel – Perfectly Paranormal
Mekazoo – The Good Mood Creators
Moonshot – Pump Action Games
Outlast 2 – Red Barrels
Pit People – The Behemoth
Raiders of the Broken Planet – Mercury Steam
Redout – 34BigThings
Refactor – NextGen Pants
Rescue Triangle – CottonGame
Rise and Shine – Adult Swim
Road Redemption – Dark Seas Interactive
Silence – Daedalic Entertainment
Slime Rancher – Monomi Park
Sniper Elite 4 – Rebellion
State of Mind – Daedalic Entertainment
Strength of the Sword ULTIMATE – Ivent Games
Super Slam Dunk Touchdown – Tipping Goat LLC
Superweights – Pompaduo
The Final Station – Do My Best Games
The Jackbox Party Pack 3 – Jackbox Games
We Are Chicago – Culture Shock Games
Warhammer: Vermintide – Fatshark
Westerado – Adult Swim
Western Press – Bandit-1
Will you be able to attend the ID@Xbox Pre-PAX Open House? What games on this list are you looking most forward to playing? Let us know your thoughts in the comments!
Get the Windows Central Newsletter
All the latest news, reviews, and guides for Windows and Xbox diehards.