Project Cars 2 complete car list
All the cars you can expect to race in Project Cars 2 on Xbox One and PC.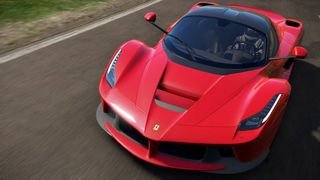 Slightlymad Studios' cross-platform sequel is almost upon us, launching on Xbox One, PS4 and PC on September 22, 2017. As far as console racers go, Project Cars is about as serious as it gets and as such, the cars you'll be driving differ quite a bit from something such as Forza Motorsport 7.
Ahead of the game's launch the full car list has been made available by the developers. You'll find it below sorted alphabetically, with handy shortcuts to your favorite manufacturers.
A
2017 Acura NSX
2017 Acura NSX GT3
1963 Agajanian Watson Roadster (Old Calhoun)
2015 Aston Martin Vantage GT12
2013 Aston Martin Vantage GT3
2015 Aston Martin Vantage GTE
2013 Aston Martin Vantage GT4
2015 Aston Martin Vulcan
1989 Audi 90 quattro IMSA GTO
2013 Audi A1 quattro
2014 Audi R18 e-tron quattro
2002 Audi R8 (LMP900)
2015 Audi R8 LMS
2015 Audi R8 LMS Endurance
2015 Audi R8 V10 Plus
1991 Audi V8 DTM
B
2017 BAC Mono
2015 Bentley Continental GT3
2016 Bentley Continental GT3
2016 Bentley Continental GT3 (Abt)
2003 Bentley Speed 8
2011 BMW 1-Series M Coupé (E82)
2011 BMW 1M Stancework Edition
1973 BMW 2002 Turbo
1973 BMW 2002 Stancework Edition
2012 BMW 320 TC (E90)
1978 BMW 320 Turbo Gr.5 (E21)
1981 BMW M1 Procar (E26/1)
1991 BMW M3 Group A (E30)
2012 BMW M3 GT4 (E92)
2016 BMW M6 GT3
2016 BMW M6 GTLM
1999 BMW V12 LMR
2012 BMW Z4 GT3
C
2015 Cadillac ATS-V.R GT3
2015 Caterham Seven 620 R
2012 Caterham SP/300R
2016 Chevrolet Corvette C7 Z06
2015 Chevrolet Corvette C7.R
D
2016 Dallara DW12 Chevy (Oval)
2016 Dallara DW12 Chevy (Road)
2016 Dallara DW12 Honda (Oval)
2016 Dallara DW12 Honda (Road)
F
1967 Ferrari 330 P4
1971 Ferrari 365 GTB4 Competizione
1984 Ferrari 288 GTO
1989 Ferrari F40 LM
1996 Ferrari F333 SP
1996 Ferrari F50 GT
2003 Ferrari Enzo
2016 Ferrari 488 GT3
2015 Ferrari LaFerrari
1972 Ford Escort Mk1 RS1600
1972 Ford Escort Mk1 Rallycross
1972 Ford Escort Mk1 Racing
2016 Ford F-150 RTR Funhaver
2013 Ford Falcon FG (CotF)
2016 Ford Focus RS Rallycross
2016 Ford GT
2016 Ford GT LM GTE
1967 Ford Mk. IV
1966 Ford Mustang 2+2 Fastback
2013 Ford Mustang Boss 302R1
1997 Ford Mustang Cobra SCCA TransAm
2015 Ford Mustang GT
2016 Ford Mustang RTR GT4
1988 Ford Sierra RS500 Cosworth Gr.A
1980 Ford Zakspeed Capri Gr.5
G
2012 Ginetta G40 Junior
2015 Ginetta G40 GT5
2012 Ginetta G55 GT3
2012 Ginetta G55 GT4
2016 Ginetta G57
2016 Ginetta LMP3
H
2016 Honda Civic Coupé GRX
2016 Honda Civic Type-R (Euro Spec)
2015 Honda 2+4 Concept
J
2016 Jaguar F-Type SVR
1994 Jaguar XJ220 S TWR
1988 Jaguar XJR-9
1988 Jaguar XJR-9 LM
1974 Jaguar E-Type V12 Group44
K
2016 KTM X-Bow GT4
2015 KTM X-Bow R
L
2016 Lamborghini Aventador LP700-4
2013 Lamborghini Veneno LP750-4
2016 Lamborghini Huracán LP610-4
2016 Lamborghini Huracán LP620-2 Super Trofeo
2016 Lamborghini Huracán GT3
2010 Lamborghini Sesto Elemento
1999 Lamborghini Diablo GTR
2016 Ligier JS P2 Honda
2016 Ligier JS P2 Judd
2016 Ligier JS P2 Nissan
2016 Ligier JS P3
1963 Lotus Type 25 Climax
1965 Lotus Type 38 Ford
1965 Lotus Type 40 Ford
1967 Lotus Type 49 Cosworth
1970 Lotus Type 49C Cosworth
1967 Lotus Type 51
1968 Lotus Type 56 (Indy)
1972 Lotus Type 72D Cosworth
1977 Lotus Type 78 Cosworth
1986 Lotus Type 98T Renault
M
2013 Marek RP219d
2014 Marek RP339h
2015 Mazda MX-5 RadBul Formula Drift
2016 McLaren 570S
2016 McLaren 650S GT3
2016 McLaren 720S
1994 McLaren F1
1997 McLaren F1 GTR Longtail
2014 McLaren P1
2016 McLaren P1 GTR
2015 Mercedes-AMG A45 4MATIC Edition 1
2016 Mercedes-AMG A45 Rallycross
2016 Mercedes-AMG A45 TCR
2016 Mercedes-AMG C63 Coupé S
2016 Mercedes-AMG GT R
2015 Mercedes-AMG GT3
1991 Mercedes-Benz 190E 2.5-16 Evo2 DTM
1971 Mercedes-Benz 300SEL 6.8 AMG
1952 Mercedes-Benz 300SL (W194)
1998 Mercedes-Benz CLK-LM
2013 Mercedes-Benz SLS AMG GT3
1989 Mercedes-Sauber C9 Mercedes-Benz
1989 Mercedes-Sauber C9 Mercedes-Benz (LM)
2016 Mini Countryman RX
2016 Mitsubishi Lancer Evo VI SVA <a name="mitsubishi>
1999 Mitsubishi Lancer Evolution VI T.M.E.
2006 Mitsubishi Lancer Evolution IX FQ-360
2012 Mitsubishi Lancer Evo X FQ400
N
1994 Nissan 300ZX Turbo IMSA GTS
1994 Nissan 300ZX Turbo Le Mans
1973 Nissan Fairlady 240ZG GTS-II
1988 Nissan GTP ZX Turbo
2017 Nissan GT-R Nismo (R35)
2016 Nissan GT-R Nismo GT3 (R35)
1999 Nissan Skyline GT-R (R34) SMS-R
1984 Nissan Skyline Silhouette Formula (R30)
1990 Nissan Skyline GT-R (R32) Group A
1982 Nissan 280ZX IMSA GTX
O
2016 OMSE RX Supercar Lite
2016 Opel Astra TCR
2013 Oreca 03 Nissan
P
2016 Pagani Huayra BC
2010 Pagani Zonda Cinque Roadster
2013 Pagani Zonda Revolucion
1998 Panoz Esperante GTR-1
1998 Porsche 911 GT1
2016 Porsche 911 GT3 R (991)
2016 Porsche 911 GT3 R Endurance (991)
2016 Porsche 911 GT3 RS
2015 Porsche 918 Spyder
1977 Porsche a Group 5
1979 Porsche 935/80
1977 Porsche 936 Spyder
1987 Porsche 962C
1988 Porsche 962C Langheck
Porsche Cayman GT4 Clubsport MR
R
2014 Radical RXC Turbo
2011 Radical SR3 RS
2011 Radical SR8 RX
1978 Renault Alpine A442B
2013 Renault Clio Cup
2015 Renault Formula Renault 3.5
2014 Renault Mégane R.S. 275 Trophy-R
2016 Renault Megane R.S. Rallycross
2016 Renault Megane R.S. TCR
2009 Renault Mégane Trophy V6
2015 Renault Sport R.S. 01
2016 RWD P20 LMP2
2016 RWD P30 LMP1
S
2011 SMS Formula A
2016 SMS Formula C
SMS Formula Rookie
2018 SMS Formula X
SMS Kart 100cc (Kart01)
T
2013 Toyota 86 (Asia)
2013 Toyota GT-86 (Euro)
2015 Toyota GT-86 Rocket Bunny GT
2015 Toyota GT-86 Rocket Bunny Street
2014 Toyota TS040 Hybrid
V
2016 Volkswagen Polo RX Supercar
DLC Packs
Motorsports pack
2016 Opel Astra TCR
1991 Audi V8 Quattro DTM
1974 Jaguar E-Type V12 Group 44
1998 Panoz Esperante GTR1
Japanese Car Pack
2016 Honda Civic Type-R
2015 Honda 2and4 Concept
1991 Nissan Skyline GT-R (BNR32) Group A
1981 Nissan 280ZX IMSA GTX
Pre-orders are available now at the links below.
Updated August 4, 2017: Added ten new cars from Ferrari that will be available in the game for launch.
Get the Windows Central Newsletter
All the latest news, reviews, and guides for Windows and Xbox diehards.
Managing Editor - Tech, Reviews
Richard Devine is a Managing Editor at Windows Central with over a decade of experience. A former Project Manager and long-term tech addict, he joined Mobile Nations in 2011 and has been found on Android Central and iMore as well as Windows Central. Currently, you'll find him steering the site's coverage of all manner of PC hardware and reviews. Find him on Mastodon at mstdn.social/@richdevine
I think it's bananas these guys brought in both MacLaren and Pirelli to ensure the physics were true to life. That's committment to realism.

This list is Full of Holes it's missing the ferraris the Lamborghinis and others. For accurate listing visit http://forum.projectcarsgame.com/showthread.php?49899-Project-CARS-2-The...(all-197-cars) (including DLC Cars)

In the original Project Cars I fould it difficult to control my car with a controller in the Windows version. Forza gets controllers right.