PSA: Xbox Live is currently dealing with sign up and purchase issues [Update: It's back]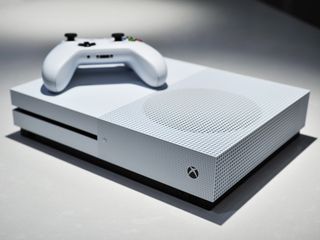 (Image credit: Windows Central)
Update: The problems seem to have been fixed
Microsoft's Xbox Live is not working correctly for some customers at the moment, with the company reporting that they are experiencing sign up issues with the online service, along with issues with purchasing content.
According to many user complaints on Twitter, as of 7 p.m. ET on August 2, Microsoft's Xbox Live is down for many users. That's also been confirmed by the Xbox Live Service Status page (opens in new tab). The timing of these problems are particularly bad for those folks who got a shiny new 2TB Xbox One S console today. We'll keep an eye on the service status page and update this post when Microsoft fixes them.
Need more?
Check out our other articles for more info on the Xbox One Summer Update.
The effects of all those Xbox One S's being activated and updated!

the service status page says everything is working, but I can't sign it to Xbox Live.

It's me. I'm in playing BF4 with Groove playing in the background... Xbox One finally starting to rule!

It's working fine for me.

According to Blizzard there are currently DDoS attacks against providers so the problems may not be XBox specific

Thats Blizzard's answer whenever they have problems.

Have my new XOne S, talk about frustration!!!!
Games take FOREVER to install. Want to play a game? Pop the disc in, then go have dinner, go to a friends house, when u get home you'll probably find, if the install hasnt failed it has just finished loading!
Fix it MS, this is nonsense! While your at it, fix the cluster fkuc that is the abysmal UI
While I'm on a roll, how come my new 2 TB model fresh out of the box only had 1.5 TB of space!!
Such a lovely unit, but after 1 day I am bitterly disappointed !

Give this a read to understand the disk space. http://www.howtogeek.com/123268/
Windows Central Newsletter
Get the best of Windows Central in in your inbox, every day!
Thank you for signing up to Windows Central. You will receive a verification email shortly.
There was a problem. Please refresh the page and try again.