Rainbow Six Siege Operation Shifting Tides: Everything We Know
Operation Shifting Tides revives the fun times while exploring a new Kenya-India connection.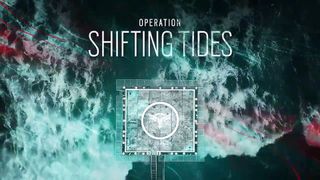 (Image credit: Ubisoft)
Tom Clancy's Rainbow Six Siege receives its Shifting Tides update in the months ahead, rounding its annual roadmap of 2019 content. Dropping in hot after Operation Ember Rise, the coming season brings a fresh duo of playable Operators alongside a map rework. Exploring new counterterrorism units while revisiting the Hong Kong-based playground, it's a promising wrap to a vibrant year for Rainbow Six Siege. We've wrapped up all the Operation Shifting Tides details so far.
Eyes on target
Tom Clancy's Rainbow Six Siege
Addictive, challenging shooter action

Ubisoft's hit shooter is hotter than ever, touting tense tactical gameplay, and regular free updates. With millions of players in 2019, Rainbow Six isn't slowing down.
Rainbow Six Siege Operation Shifting Tides release date
Operation Shifting Tides is expected for a November 10, 2019 unveiling, alongside the Rainbow Six Pro League Season 10 Finals in Tokoname, Japan. Ubisoft has scheduled a dedicated "Production Panel" at 4 PM local time, translating to 2 AM ET / 11 PM PT / 7 AM GMT / 8 AM CET. Our dedicated Shifting Tides reveal countdown provides all timezones.
As with past Rainbow Six Siege updates, Ubisoft is yet to commit to a formal release date until closer to deployment. However, long-established schedules allow for an accurate estimation of the Shifting Tides debut. The tournament's Asian debut should be followed with three weeks of public Technical Test Server (TTS) trials, wrapping with a December 3, 2019 release date.
New Operators Kali and Wamai
Rainbow Six Siege Operation Shifting Tides retains Ubisoft's well-established seasonal template, shining the spotlight on two recruits. New playable Operators assume attacker and defender roles, accompanied by high-tech gadgets to shake up the multiplayer meta. New Kenyan and Indian Operators are scheduled to further diversify the roster, outlined via the Year 4 roadmap. A newly-leaked Ubisoft trailer has since detailed both Operators, seemingly named Kali and Wamai.
Ubisoft is yet to detail either Operator in full, though reputable leaks provide an alleged overview of internal plans. Headlining attack looks to be a new Indian sniper with anti-gadget capabilities, primarily serving as the first Thatcher alternative. The existing SAS Operator boasts unmatched electronics denial via handheld EMPs, with increasing value as new defenders hit the scene. Shifting Tides' attacker looks to deliver similar functionality via a compact underslung launcher, charging up to eradicate nearby gadgets. Ubisoft has since dropped a Shifting Tides teaser backing these claims, unveiling the name "LV Explosive Lance."
The Operator also brings the first bolt-action rifle to Rainbow Six Siege, the CSRX-300, ending a period of recycled weaponry. That will be the first DLC sniper to follow Glaz, although avoiding past missteps with her added gadgetry. The debut teaser trailer showcases a hard-hitting rifle capable of breaching multiple soft walls simultaneously, likely boasting high damage.
Wamai is supposedly the long-rumored "Jager competition" in Shifting Tides, carving a new anti-projectile role in the lineup. As Jager's utility and firepower propel this most-picked defender, sources claiming familiarity with Ubisoft plans detail a gadget that captures and detonates throwables.
That avoids the binary nature of the ADS while experimenting with new creative counters. Ubisoft's first trailer outlines the device as the "Mag-NET System," utilizing magnets to pull throwables off their path. Kormora, famed for past Year 4 leaks, also dropped an alleged look at Wamai's face in-game.
It's unclear whether Shifting Tides will recycle existing weaponry, emerging a contentious topic in 2019. Ubisoft has shifted its focus away from licensing and developing weaponry, now with two seasons failing to expand the arsenal. Further additions haven't been ruled out but keep hopes tempered.
The update may also see our long-awaited Proximity Alarm secondary gadget hit the scene, referenced both via in-game files and promotional assets. The deployable is expected to hook onto door frames, alerting of passing players with an audible sound. Leaks since back up these references alongside mention of a secondary hard-breaching gadget, described as "small thermite charge." We've also heard work is underway on fire countermeasures, although status remains unclear at this time.
More: How Rainbow Six Siege Shifting Tides leaked Operators evolve the meta
Shifting Tides Theme Park map rework
Wrapping up Ubisoft's lineup of Year 4 maps, Theme Park is the latest on track for an extensive rework. Two years since its Operation Blood Orchid debut, Shifting Tides sets out for a revisit with various refinements to improve competitive play. The refresh primarily sets out to carve new sightlines to improve attacker-defender encounters, while balancing lighting.
Following the Year 4 reveal at the Six Invitational 2019, Rainbow Six Siege Presentation Director Alexander Karpazis provided us with a deeper glimpse into Theme Park plans. "Keeping things that worked like, on the first floor, Drug Lab was great. But then you get the maze that's happening to the side with Gargoyles," said Karpazis. "We want to streamline that a little bit more and balance the lighting. Theme Park is a map that's super, super dark in some places, super-bright in some places. Kind of averaging it out so that it's easier for players to recognize what's happening."
"And then on the second floor, we're actually looking at that connecting hallway where you have the train cars. It's very hard to flush out defenders, there are so many hiding spots. And we're also going to be taking a look at the twin staircase there too."
With Theme Park under the knife, Ubisoft has temporarily pulled the map with the Operation Ember Rise update. Set for reintroduction in Shifting Tides, Ranked, Unranked, and Casual playlist rotations exclude the map. A Halloween-themed haunted house also based on Theme Park dropped this October, via a limited-time mid-season event.
Rainbow Six Siege Battle Pass Phase 2
First unveiled alongside Operation Ember Rise, Rainbow Six Siege also soon secures its Battle Pass. Popularized Fortnite, Call of Duty, among other top shooters, Ubisoft is the latest to adopt this monetization hook, serving up exclusive rewards and lore. With Operation Ember Rise dropping foundations via a week-long trial, Operation Shifting Tides brings a "full-fledged" extension to the game.
Ember Rise dropped Phase 1 of the Rainbow Six Battle Pass dubbed "Call Me Harry," compiling a series of milestones over seven days. The initial rollout tested the new progression system, available for free to all. Shifting Tides is scheduled to launch with Phase 2, splitting into free and paid "premium" tracks, with rewards served for each.
Rainbow Six Siege Battle Pass: Everything We Know
In the meantime, Rainbow Six Siege is available starting as low as $23 via Amazon.
Eyes on target
Tom Clancy's Rainbow Six Siege
Addictive, challenging shooter action

Ubisoft's hit shooter is hotter than ever, touting tense tactical gameplay, and regular free updates. With millions of players in 2019, Rainbow Six isn't slowing down.
Get the Windows Central Newsletter
All the latest news, reviews, and guides for Windows and Xbox diehards.
Matt Brown was formerly a Windows Central's Senior Editor, Xbox & PC, at Future. Following over seven years of professional consumer technology and gaming coverage, he's focused on the world of Microsoft's gaming efforts. You can follow him on Twitter @mattjbrown.