Thunderbolt 4 is a relatively new technology, and we're just starting to see PC accessories — like docking stations — catch up. Razer was one of the first to jump on the trend with the Thunderbolt 4 Dock Chroma, and in true Razer fashion it has included customizable RGB underglow lighting to go with the black finish. It has nine ports, ten if you include the host hookup, and passthrough charging with up to 90W of power. I've been using it for a few weeks to see how well it works and whether or not it's worth the price.
Razer Thunderbolt 4 Dock Chroma
Bottom line: Razer's Thunderbolt 4 Dock Chroma is a powerful, modern docking station. The all-metal design is fetching, and its underglow RGB lighting adds a ton of style. If you need a dock to match your gaming accessories or just want something that doesn't look like it belongs in an office, this is the way to go.
For
Nine downstream ports
Got to love Chroma RGB
Up to 90W host charging power
Solid all-aluminum build
Excellent performance
Against
Shorter warranty than competition
No DP or HDMI
No lock slot
Razer Thunderbolt 4 Dock Chroma: Price, availability, and specs
Razer's Thunderbolt 4 Dock Chroma is available only from the official Razer website. It costs about $330 and at the time of writing it is out of stock due to high demand. You can, however, sign up for notifications in order to get first crack at fresh supply.
This is a Thunderbolt 4 dock, but thanks to the latest technology's compatibility you can use it with Thunderbolt 3 or USB4 if at a lower performance level. Check out our guide on Thunderbolt 4 vs. Thunderbolt 3 vs. USB4 vs. USB 3 for a deeper dig into how these technologies differ. For this review I'm testing using a Thunderbolt 4 port on a Windows 10 laptop. The dock is also compatible with modern Mac systems.
Following are the specs that make up the docking station.
Swipe to scroll horizontally
Category
Spec
Connection
Thunderbolt 4
Detachable
2.62 feet (0.8m)
Ports
Thunderbolt 4 (Host)
Three Thunderbolt 4
Three USB-A 3.2 (Gen 2)
Ethernet
SD card reader (UHS-II)
3.5mm audio
Power
Up to 90W to host
Max display res.
Dual 4K @ 60Hz
Single 8K @ 30Hz
Dimensions
7.48 x 2.93 x 1.06 inches
(190mm x 74.5mm x 27mm)
Weight
0.75 pounds (338g)
Color
Black
Material
Aluminum
Warranty
One year
Razer Thunderbolt 4 Dock Chroma: What I like
Most of the full-size Thunderbolt 4 docks are following a similar port layout and design, with silver aluminum shell and plastic facing that surrounds the ports. Razer goes with a different design. It might have a port selection similar to some of the other best Thunderbolt 4 hubs and docking stations, but it's built entirely from aluminum, even on the sides. The black finish looks sharp, and it should fit in well with those who have gone with a dark theme for their desktop setup. If you have a Razer Blade Pro 17, for example, it's the same finish.
There's a Razer logo printed on the top of the dock, but it's not so conspicuous as to stand out against the rest of the finish. You'll see it when the light hits it right, but otherwise it remains mostly hidden. The bottom of the dock is covered with a rubberized pad that completely prevents it from slipping around on a desk. It's a quality alternative to four small feet that sometimes fall off or don't grip enough.
Also on the bottom of the dock is an LED strip for Razer's Chroma RGB. It runs around the sides and front of the chassis, capable of emitting the usual 16.8 million colors. The lighting is customizable through Razer's Synapse software, allowing you to go all-out with bright rotating rainbow color schemes or a less intense uniform color that makes your desk easier to see in the dark. By default the colors rotate without much effect.
The lighting system is easy to manage and will sync with your other Chroma hardware. Just plug in the dock, run the software (it automatically prompts you to download and install) on the host PC, and you're ready to go. The lighting is completely optional, so if you'd like to use the dock in a more professional setting you can leave it turned off. You can also adjust brightness. Within the Synapse software is volume control for devices connected to the dock in case you'd rather not use Windows settings.
The front of the dock has a 3.5mm audio combo jack for headsets with sound and voice, a host Thunderbolt 4 port, and a UHS-II SD card reader. Testing reader speeds, I saw 230MB/s read and 160MB/s write with a UHS-II card. The back of the dock has three downstream Thunderbolt 4 ports, Gigabit Ethernet, three USB-A 3.2 (Gen 2) with 10Gbps speeds, and a barrel charging port for the 135W AC adapter. With these ports you're looking at dual 4K external displays with 60Hz refresh rate each, or up to an 8K display with a 30Hz refresh rate.
I was able to connect a webcam, keyboard, and mouse with the USB-A ports, and I took advantage of the SD card reader for transferring photos. No problems connecting a single 4K display using Thunderbolt 4, though I did have to use an adapter since my monitor doesn't have a USB-C port for a straight connection. More on that later. I didn't see any performance issues in my use case; the dock connected immediately and operated smoothly every time I sat down to work.
The host PC receives up to 90W power thanks to passthrough charging and a beefy 135W AC adapter. The wattage overhead allows the USB-A ports to also charge connected accessories, like phone or tablet. I measured between 7.5W and 13W power from each USB-A port, which is enough to keep many rechargeable devices topped up. Note that the host cable is removable, allowing you to simply replace it instead of the entire dock if damage occurs.
Razer Thunderbolt 4 Dock Chroma: What I don't like
Razer's Thunderbolt 4 Dock Chroma is one of the best docks I've used, but it's not without some snags to consider before making a purchase. First, note that the host port is on the front of the dock. This seems to be the trend for the major Thunderbolt 4 docks, though, so it's not going to make or break the purchase. It's just not as easy to hide your cable.
There are no HDMI or DisplayPorts here either, so if you're connecting a display without a USB-C port (which can be used to go straight TB4 to USB-C) you will need to add an extra adapter or two. On a dock that costs as much as it does this is a bit of a letdown. This is, however, also true for the rest of the most popular docks.
Next is the lack of lock slots, especially important for office use. This dock isn't exactly meant for a professional workspace anyway, but it's still something to note. Razer offers a one-year warranty on the dock, which is less than the two- or three-year warranties offered by some of the competition.
Razer Thunderbolt 4 Dock Chroma: Competition
Thunderbolt 4 is still a relatively new technology, but there are a few main competitors to the Razer Thunderbolt 4 Dock Chroma. Our best Thunderbolt 4 hubs and docking stations article has more information, but here's a quick rundown.
Kensington's SD5700T has the same general port selection, albeit with an extra USB-A 2.0 port on the front. It has two Kensington lock slots on the side, similar display support, and up to 90W charging back to the host. It costs about the same price as Razer's dock. As for design, it has a more traditional look with metal chassis and plastic facing surrounding the ports. It comes with a three-year warranty.
OWC also makes a Thunderbolt 4 dock that's quite similar to the Kensington model. Same ports, same lock slots, and a plastic and metal design. It does, however, have a shorter two-year warranty. The big difference here is that it costs somewhere around $250.
CalDigit's Element Hub is the most affordable option here, but it's not exactly a full-size dock. It adds three downstream Thunderbolt 4 ports and four USB-A 3.2 (Gen 2) ports and nothing else, making it better for those who need accessory and display connectivity and not much else. It's good enough to have received a Windows Central Recommended Award.
If you're looking to spend less on a dock that'll work with your Thunderbolt 3 device, check out our collection of the best Thunderbolt 3 docks. There are plenty more options here, most far cheaper than Thunderbolt 4 hardware.
Razer Thunderbolt 4 Dock Chroma: Should you buy it?
You should buy this if ...
You have a PC with Thunderbolt 4
You need a full-size docking station
You can't ever have enough RGB
You can spend more than $300 on a docking station
You shouldn't buy this if ...
You don't plan on upgrading to Thunderbolt 4 anytime soon
You need native HDMI and DisplayPort output
You want a docking station that will fit into a professional environment
Razer's Thunderbolt 4 Dock Chroma doesn't look like the other docking stations currently on the market, and that's a good thing. Its black finish, underglow RGB lighting, and all-metal design sets it apart and makes it perfect for those who don't want a dock that looks like it should be in an office. The one-year warranty is shorter than the competition, it lacks native HDMI or DisplayPort, and it costs top dollar, but it's nevertheless one of the best options out there today.
Setup is as easy as possible, with supporting software downloading and installing automatically. I saw no performance problems using the dock for all work needs for a few weeks, and I was able to connect everything I needed with the 10 total ports. Definitely give this one a look if you have the budget and need to add ports to your Thunderbolt 4 PC.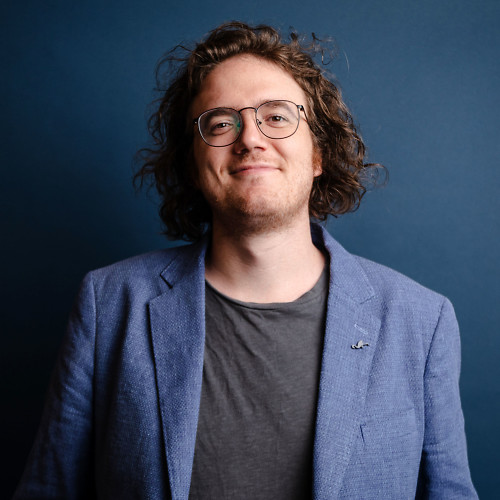 Senior Editor, Laptop Reviews
Cale Hunt is formerly a Senior Editor at Windows Central. He focuses mainly on laptop reviews, news, and accessory coverage. He's been reviewing laptops and accessories full-time since 2016, with hundreds of reviews published for Windows Central. He is an avid PC gamer and multi-platform user, and spends most of his time either tinkering with or writing about tech.