The CalDigit Element Hub is one of the first of its kind with Thunderbolt 4 and USB4 support, taking advantage of the latest I/O standards to deliver excellent performance through all of its ports. While this isn't a full-fledged dock with a wide variety of ports, it's compact, it's built well, and it has multiple inputs for what it does offer. I've been using it for a few weeks to see how well it works and if it's worth the price.
Bottom line: The CalDigit Element Hub is an excellent accessory for anyone looking to add extra USB-A and Thunderbolt 4 ports. It's not a full-size dock with more varied connectivity, but the price and size reflect its purpose.
For
Four total TB4 ports (one host)
Four USB-A 3.2 (Gen 2) ports
Reversible with removable rubber feet
Durable aluminum construction
Removable host cable
Against
Only USB-A and TB4 ports
Power delivery to host tops out at 60W
Massive AC adapter
CalDigit Element Hub: Price, availability, specs
The CalDigit Element Hub is available from CalDigit for about $200. It's expected that models will hit other retailers in the future — the CalDigit TS3 Plus and CalDigit USB-C Pro Dock are both now available elsewhere — but for now the official site is the only place to find the hub.
This is one of the first hubs to employ Thunderbolt 4 and USB4 technology. If you're wondering what the big differences are between technologies, our guide on Thunderbolt 4 vs. Thunderbolt 3 vs. USB4 vs. USB3 can help. To put it simply, Thunderbolt 4 uses the same 40Gbps bandwidth but ensures a level of performance not seen in Thunderbolt 3.
Thunderbolt 4 boasts at least dual 4K@60Hz display support, or one 8K display at 30Hz. Thunderbolt 4 also has twice as much PCIe bandwidth as a minimum requirement, bumping up to 32Gbps from 16Gbps. This is key for those who use high-performance accessories like the best external solid state drives, RAID storage setups, and eGPUs.
And as for USB4, it's the next update to the USB standard based on Thunderbolt 3. It's capable of speeds up to 40Gbps, it uses exclusively the USB-C form factor, and it will be seen on plenty of laptops thanks to it being cheaper to use (TB4 requires licensing from Intel).
Many modern laptops are now shipping with Thunderbolt 4 ports. If you don't have a PC with the latest standard but want to set yourself up well for the future, rest assured the Element Hub will work with Thunderbolt 3 and USB-C but at a lower spec. To get the most out of the dock, be sure to connect it to a Thunderbolt 4 port.
In the case of this review, I'm connecting to a modern laptop with Thunderbolt 4 port to ensure I'm getting the best experience possible. Here's a look at the raw specs found in the CalDigit Element Hub.
Swipe to scroll horizontally
Category
Spec
Connection
Thunderbolt 4
Detachable
31.5 inches (0.8 meters)
Ports
Four USB-A 3.2 (Gen 2)
Three Thunderbolt 4 (downstream)
Power
Up to 60W host
7.5W USB-A
18W TB4
Max display res.
Dual 4K@60Hz
Single 8K@30Hz
Dimensions
4.48 (D) x 2.75 (W) x 0.70 (H) inches
(114mm x 70mm x 18mm)
Weight
0.39 pounds (0.18kg)
Color
Silver
Warranty
Two years
CalDigit Element Hub: What I like
The CalDigit Element Hub looks a lot like CalDigit's SOHO Dock, with solid aluminum shell and overall compact design. The Element is reversible, with a CalDigit logo on both broad sides. Why reversible? The Thunderbolt 4 host port is located on the end of the hub, giving you the option as to which edge faces forward. This alleviates the issue of only having a Thunderbolt 4 port on one side or the other of the host laptop. It also means you can choose what ports are facing forward; just flip the hub. Removable rubber feet are included to help with slipping. Just pop them on once you've figured out a semi-permanent setup.
The Element adds seven total ports, along with a single Thunderbolt 4 port to run back to the host with up to 60W charging power. On one edge are four USB-A 3.2 (Gen 2) with up to 10Gbps speed and 7.5W power, and on the other edge are three downstream Thunderbolt 4 ports with 40Gbps speed and 18W power. On the same side as the Thunderbolt 4 ports is a barrel charging port for the chunky 150W AC adapter. The included host cable measures 31.5 inches (0.8 meters), easily reaching around to either side of a laptop from the Element's desktop setup. It's also removable, helping prevent damage that affects the entire hub.
I tested speeds through the TB4 ports using a CalDigit Tuff nano, OWC Envoy Pro Elektron, and OWC Envoy Pro FX high-performance SSDs. Running them simultaneously, I saw about 3,800 MB/s combined throughput, which is right in line with the 32Gbps PCIe data rate with Thunderbolt 4. Switching over to USB-A, I saw combined speeds of about 1,200 MB/s when running all three SSDs together. Again, that's right in line with the 10Gbps performance of USB-A 3.2 (Gen 2).
For general use, I had the Element Hub connected to a 4K display at 60Hz, keyboard, mouse, external SSD, and an SD card reader hub. I also occasionally connected my phone just to keep it charged up. I had no issues with performance, and there's plenty of overhead remaining. The dock will handle dual 4K displays each at a 60Hz refresh rate if you so choose. It can also be used to daisy-chain Thunderbolt devices.
An added benefit of the Element Hub is its capability to act as a charging hub. Even when the host laptop is disconnected you're still going to get charging power to connected accessories. There might only be 60W of charging power to the host laptop, but that's firm and not affected by the accessory charging. The 150W AC adapter allows for each USB-A port to deliver 7.5W and each downstream Thunderbolt 4 port to deliver 18W.
The CalDigit Element Hub will work with USB-C or Thunderbolt 3 hosts. This makes it a versatile accessory, but keep in mind you won't see its full potential without true Thunderbolt 4. And if your host is using USB4, performance will depend on what version (USB4 20Gbps or USB4 40Gbps) it employs.
CalDigit Element Hub: What I don't like
This is an accessory that's best viewed as an extension of the Thunderbolt 4 port on your laptop rather than a full-fledged dock. It lacks SD card readers, DisplayPort, HDMI, and Ethernet, all common additions to the best laptop docking stations. As named, this is a hub. If you're someone who uses a wide variety of hardware and accessories, the Element isn't going to be the end-all of dongles and adapters. For example, if your display doesn't have a USB-C input (like my preferred ultrawide), you will need an adapter. And if you often use removable storage, you will have to add an extra SD card reader into the mix.
The Element is certainly compact and you might end up using as much space as a full dock even with extra dongles and adapters in the mix. Just don't buy it expecting an easy travel companion. The 150W AC adapter is a necessity, adding more than twice again as much weight and bulk to the hub's tiny frame. This isn't exactly a con, and it's in line with other products on the market. It's just good to know what you're getting into. If you're looking for a host-powered hub that doesn't require a separate AC adapter, have a look at our collection of the best USB-C hubs.
When CalDigit claims 60W power back to the host, it means 60W. There is a lot of overhead reserved for the downstream ports. However, 60W might still not be enough for larger laptops with powerful CPUs and dedicated graphics. The Element Hub is best reserved for thin and light Ultrabooks with mobile chips that are trending toward cutting all I/O save one or two Thunderbolt 4 ports.
CalDigit Element Hub: Competition
Thunderbolt 4 hardware is still relatively new, but that doesn't mean the Element Hub isn't without a number of quality competitors. Our collection of the best Thunderbolt 4 hubs and docking stations has a bunch of great hardware.
If you'd like more of a full-featured Thunderbolt 4 docking station, the Kensington SD5700T is a solid option that matches most other hardware. It adds 10 ports, including one USB-A 2.0, Ethernet, UHS-II SD card reader, 3.5mm audio jack, three USB-A 3.2 (Gen 2), and three downstream Thunderbolt 4 along with the host port. It passes through up to 90W charging power to the host laptop, better for devices that need more power. You can generally find the SD5700T for around $330.
For those who want to express themselves, there is the Razer Thunderbolt 4 Dock Chroma with built-in RGB lighting. This is the best way to keep all your gaming peripherals matching. There's no USB-A 2.0 port, but it otherwise keeps the same port collection as the Kensington SD5700T. It also handles up to 90W power passthrough. This dock also costs somewhere around $330.
Want a small hub that relies on USB-C instead of Thunderbolt? The CalDigit SOHO Dock might be just what you're looking for. It has DisplayPort, HDMI, SD, and microSD card readers, USB-A, and USB-C ports.
If you're still using a PC with Thunderbolt 3 and don't want to upgrade quite yet, be sure to have a look at our roundup of the best Thunderbolt 3 docks for more great hardware.
CalDigit Element Hub: Should you buy it?
You should buy this if ...
Your laptop includes Thunderbolt 4 or USB4
You want a compact and well-built hub
You're looking for a hub that simply adds more USB-A and TB4
You don't want to spend more than $300 on a full docking station
You shouldn't buy this if...
You hate adding extra dongles to a hub
You want a host-powered hub (without AC adapter)
You want a full dock experience
The CalDigit Element Hub is an altogether powerful little accessory as long as you don't buy it expecting the convenience of a full docking station. The Element adds three downstream Thunderbolt 4 ports and four USB-A 3.2 (Gen 2) ports, ideal for laptops that are continuously shedding I/O.
If you're looking for a high-performance hub to handle an eGPU, RAID storage, high-performance SSDs, and high-res displays (with USB-C input), the Element will get the job done. And there's always the option of adding extra dongles and adapters to achieve a full dock setup if you need SD card readers, Ethernet, or more traditional video out.
The (comparatively) limited variety of ports and the 60W capped host charging capabilities are reflected in the price. Whereas full-size Thunderbolt 4 docks are all going for somewhere around $330, the Element Hub comes in at $200. That's expensive compared to last-gen hubs, but it's a bargain otherwise when up against competing Thunderbolt 4 hardware. All models come with a standard two-year warranty.
CalDigit's Element is a compact Thunderbolt 4 hub that adds three downstream Thunderbolt 4 and three USB-A 3.2 (Gen 2). As long as you don't need the port variety offered by a full-size dock (or don't mind adding extra dongles and adapters), it should make a fine high-performance addition to your setup.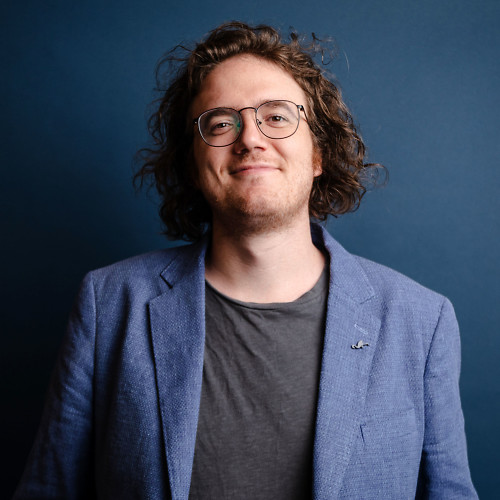 Senior Editor, Laptop Reviews
Cale Hunt is formerly a Senior Editor at Windows Central. He focuses mainly on laptop reviews, news, and accessory coverage. He's been reviewing laptops and accessories full-time since 2016, with hundreds of reviews published for Windows Central. He is an avid PC gamer and multi-platform user, and spends most of his time either tinkering with or writing about tech.