Now is a great time to get the Samsung Galaxy S10e. If you switch to Verizon and sign up on a new line with an Unlimited plan, you can get it for as low as $8.33 a month with a $200 prepaid Mastercard. The main discount on the phone comes from the $550 credit you'll get for an eligible trade in, and that credit is applied to your account over the course of 24 months. That means you'll end up paying just $200 for the phone in total, and you get $200 from the Mastercard. Perfectly balanced, as all things should be.
Answer the call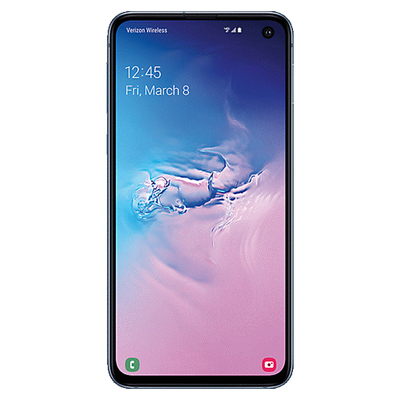 Samsung Galaxy S10e smartphone on Verizon
Requires signing up on a new line and Unlimited plan. Get up to $550 off with a trade in. Port in your line for the $200 prepaid Mastercard. Visit vzw.com and enter code FALLSWITCH to get the Mastercard.
$8.33 a month
If you're starting a new line you'll get up to $550 for your trade-in, but you can also benefit from this if you're just upgrading from an existing line. In that case you can get up to $200 for your trade-in. To get the maximum benefit, trade in the iPhone 7 or newer, the Galaxy S8+ or newer, the Note 8 or newer, or the Pixel 2 or newer. You can also trade in the LG G8, LG V50, or Red Hydrogen One. Phones older than any of those will get you up to $300 for your trade in (or $100 if you're upgrading).
After you've actived your new S10e and signed up on a new line with an Unlimited plan, visit the Verizon Promotion Center. Use the code FALLSWITCH and then fill out the rest of the info. You'll get a $200 prepaid Mastercard sent to you within eight weeks. By the way, if you decide you want a different phone, this deal works with the entire S10 lineup, the Note10 series, the LG V50, or the LG G8.
Read our review of the Galaxy S10e here. We gave it 4 stars and a Recommended badge. Andrew Martonik said, "It is every bit a full-featured and fully capable Galaxy S10, simply shrunk down to a smaller size. You give up a few superfluous specs like a couple gigabytes of memory, ultra-high screen resolution and the telephoto camera, but otherwise retain everything that makes the Galaxy S10 so great."