See how many games you have waiting with latest Trivia Crack update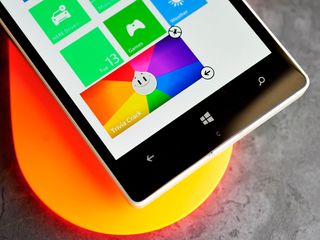 Trivia Crack has been updated to version 1.2 in the Windows Phone Store. The update will now show how many turns you have waiting to be played on the Live Tile. A previous update enabled Live Tile support, but the new addition gives you a real time number for how many friends are waiting for you to take your turn.
The the full changelog for Trivia Crack 1.2 is:
A Live Tile shows you the number of games awaiting your move.
Bug fixes.
Whether you have previously played Trivia Crack, or want to get started for the first time, be sure to download version 1.2 from the link below.
Download Trivia Crack from the Windows Phone Store
Windows Central Newsletter
Get the best of Windows Central in your inbox, every day!
Jared started off writing about mobile phones back when BlackBerry ruled the market, and Windows Mobile was kinda cool. Now, with a family, mortgage and other responsibilities he has no choice but to look for the best deals, and he's here to share them with you.
Do people still play this after that debacle?

Since the questions were user submitted, some racist questions went live and caused a stir.

Ah, didn't hear about that. Makes sense why people would stop playing I they were aware of that issue.

The developers of the game have gone through and deleted all inappropriate questions. I have been playing the game since it came to Windows Phone and have not gotten one inappropriate question yet.

I've received some ridiculous questions and others with really poor grammar. Nothing racist or inappropriate, however. I play the game daily.

I still can't play a group match! Missing feature in this OS!

Thank you for the update, but please add chat and other missing features.

Wrong place to ask that..lol

Has it reached parity with other platforms yet?

More features yet to come. I'm waiting for feature to play in groups to come.

Still not working on my lumia 535. Grey screen with a White bar at the top

540*960 display resolution is newest to windowsphone..... You have to wait for full support

same here, is the problem caused by the resolution?

Still waiting for quizup, though

The app has some trouble with language support. If phone language is set to Dutch, the app only displays a grey screen with a white bar on top..

please do something about QUIZUP, all my friends play quizup. Now I think I should move to iOS or Android. Sadly, No one here plays Trivia Crack.

Then play with random players ! :)

That is what I was doing for the past two days. After then I uninstalled it. Since I dont wanna be a laughing stock for my friends, odd one out, playing this game while the trending game is quizup! I am fed up with this wp store, no official app as good as other platforms. Official games launch after the trend is long gone...

Who cares what your friends think... Its an app. Lmao game is almost the same as quizup. I understand you want to play with your friends but to not play it cause you'll be embarrassed..?

But why not launch an official app for wp, when other platforms have it with a lot of features, and regular updates. There is no clash of clans here(although it is not related to the topic I guess), no quora app. The list is unending. I think it windows wanna complete with the other platforms, they need to seriously pay attention towards apps, or they are gonna lose users like me... :(

I think you need to work on your self esteem and/or select better friends.

It's coming to Windows officially. Windows Central covered it a while back.

Does it still have shabby graphics, missing sound and is yet again a poor copy of the other two versions?

I've never played on any platform other than Windows Phone so I have no basis for comparison. I have no issue with the graphics or sound on my Lumia 920, however..

It's still a web app. Having more than about 10 competed games causes the scrolling to lag and be jerky. Still can't participate in global friend challenges.

I don't have issues with > 10 games. I also don't think this is a web app. If it is, its a darn good one!

Umm...it did that before the update? How about an update to bring us the other 75% of the game?

I like this game, but I also hate it because it lacks so many features in the windows phone version.

Is the chat available already? It's been a while since I last played it.

Wonderful, an update! Lets see if it's better than the previous version... nope still not working. Impressive how a company can release multiple versions of an app that shows a black and white screen. Luckily I can play it on my ATIV S via IE.. wait, what? It does'nt support mobile browsers? Sooo.. no working app, no mobile browser support. I see, it's a good old desktop application! What do you mean no? Oh, it's browser based for my desktop.. well ok, that works too I suppose... Sorry if I appear to be very negative, but I can't stand crappy software. And yes that goes double for simple software like this app. There are reports all around stating the app does not work at all, intermittently or buggy. The app logic is simple, the use cases very limitted, IDE excellent, hardware kwown and limited in diversity. That leaves the developer. I know it can be difficult building applications from scratch. Alpha versions can be riddled with major bugs, beta's can still have some nasty bugs hidden in the things you haven't tested yet. But a final version that won't work at all is no minor mishap. Then you get feedback detailing the likely culprit for this issue (yes I did that). Then weeks (or months by now) later you release a new version without a fix, explenation or mention of said bug. To me that sends a clear message; the developer does not care for the customer, so why would the customer care for the developer? Goodbye Etermax, I'm done.