Grammarly vs. Microsoft Editor: Which one will help you write like a pro?
It's tough choosing between Grammarly and Microsoft Editor. Or is it? We break them down for you to tell you which is best.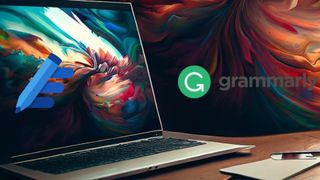 (Image credit: Kevin Okemwa)
School can sometimes be overwhelming, especially if you're enrolled in a vigorous academic program with multiple assignments being handed out daily. Assignments play a crucial role in coursework and ultimately determine the final grade you score.
As such, assignments should be handled with plenty of care. It's a tedious and daunting task that can take up much of your time (even on weekends). But this doesn't have to be the case. With the ever-evolving technology, things are a tad easier.
Everyone has interacted with or, at the very least, heard of Grammarly or Microsoft Editor. For those unaware, these are programs designed to help users review their work, in this case, assignments.
You can leverage the tools' capabilities to ensure that your assignments are free of grammatical and spelling errors. You can also use the tools to review the clarity and engagement of your text.
Considering all these, deciding which tool to settle on might be difficult. Don't fret! In this guide, we'll compare Grammarly and Microsoft Editor side-by-side and hopefully help you identify the tool that suits you best.
Grammarly vs. Microsoft Editor: Offerings
Grammarly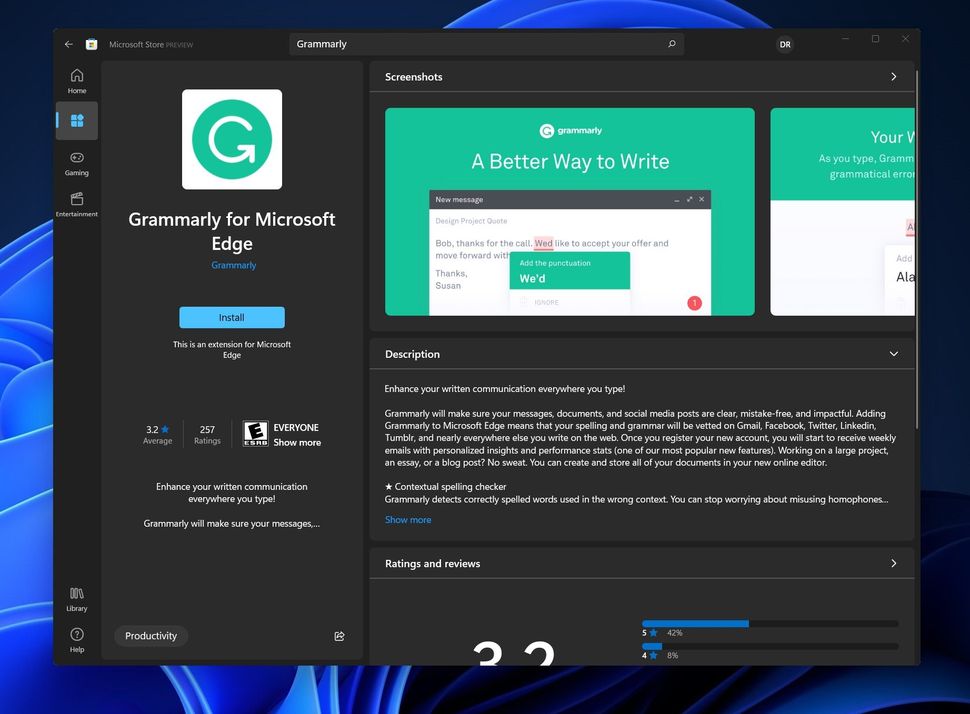 As you might already know, Grammarly is a writing tool designed to assist users in conducting spelling, grammar, and punctuation checks on their work. It's also used to ensure that the delivery of your content is flawless in terms of clarity and engagement.
Grammarly's offerings
Some of the main benefits of using Grammarly include correcting grammatical and spelling mistakes and enhancing the clarity and readability of your text. But the tool's offering and benefits stretch far beyond these simple issues.
For instance, did you know that Grammarly offers Advanced Punctuation and Writing Style Suggestions? I've struggled with punctuation marks for a long period, and to be quite frank, they play a major role in determining how you deliver a point you want to put across. A punctuation error could change the entire meaning of a statement. Luckily, Grammarly can help you out with this. You'll no longer struggle with semicolons, commas, and more.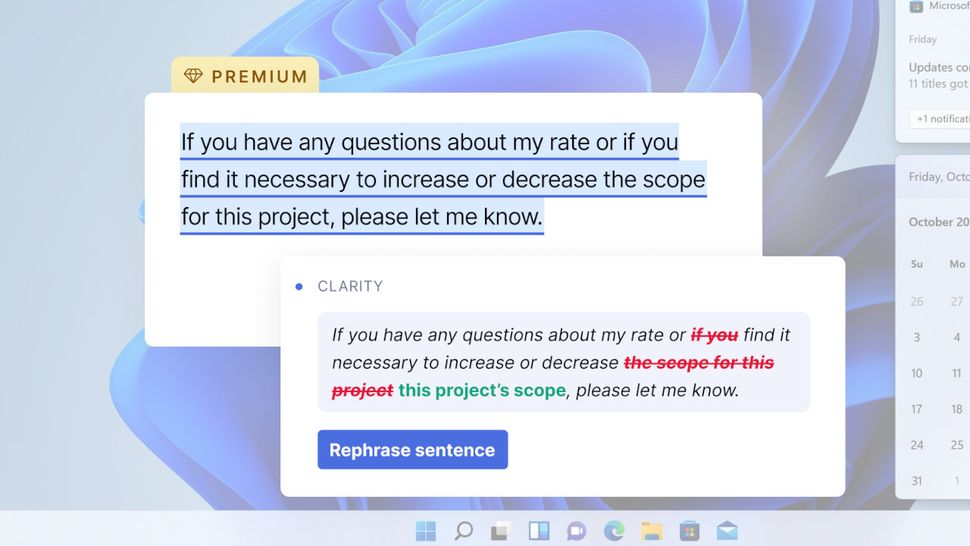 Moreover, the tool ships with a plagiarism check to help you maintain originality while writing. Not forgetting that it ships with multilingual support. This means you can use the tool to proof your text in various languages, including English, Spanish, French, German, and more.
Additionally, you can customize your writing style to fit any criteria you want. Grammarly will let you adjust the formality and tone of your text and transform it into content that best resonates with your target audience. Whether you're going for something formal or friendly, Grammarly will give you all the help you need.
It's also worth noting that the tool supports several writing formats, thus providing you with a wide portfolio from blog posts, research papers to business proposals. This means you can leverage its capabilities to achieve more than writing your school term papers.
And very recently, the company began rolling out GrammarlyGO, which rides the generative AI train. The new feature lets you "compose, ideate, rewrite, and reply with an AI co-creator informed by your context and goals," which is a big advantage. This feature is ideal for structuring a paper, developing ideas, rewriting entire sections for clarity, and more.
Finally, you can use the tool to collaborate on projects, making it the perfect tool for group projects. Multiple users can simultaneously work on a similar project, making and editing changes. Ultimately, this will help you get things done more effectively and efficiently.
Microsoft Editor
Microsoft Editor is pretty straightforward. It refines your text on spelling, grammar, and enhancements. Microsoft has also made it easy to identify these errors in your text.
Text with a red-dotted underline implies spelling errors, while a blue-dotted underline highlights grammar issues and word refinements. The AI-powered service can be accessed across 20 different languages.
In comparison, Grammarly provides more refined portions of your text. Still, if you're looking for a tool that will help you to fix a few grammatical and spelling errors, then Microsoft Editor is right up your alley. Not forgetting that you can leverage its offering to adjust the tone of your text since it removes the fluff, ultimately transforming text and making it appear more confident.
Microsoft Editor's offerings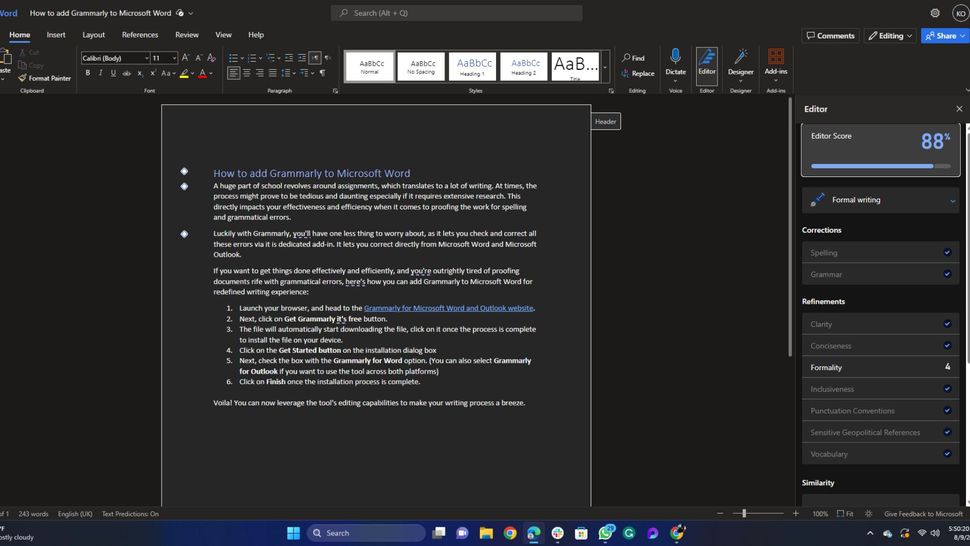 Right off the bat, Microsoft Editor will help you with any spelling and grammatical issues. Additionally, you'll have access to text predictions and suggestions designed to hasten the writing process.
Other key features include the User Dictionary, which lets you create new words. The editor sometimes marks new words as misspelled simply because it's unfamiliar with the term. The underlines can be annoying, but this feature will let you create new words, which will no longer be highlighted, indicating spelling issues.
Microsoft Editor also ships with a neat feature dubbed Similarity Checker. Essentially, the tool is in place to ensure that the content you're creating is original to avoid any plagiarism strikes, which is a big deal, especially when turning in your term papers for school.
You can also leverage its capabilities to enhance the clarity of the point you're trying to put across. Essentially, it identifies and recommends simpler words or phrases that can be used instead of other words that complicate whatever you're trying to explain. Additionally, it can be used to transform your content from passive to active voice to enhance readability.
And while not a part of Microsoft Editor per se, students can leverage Bing Chat similarly to GrammarlyGO to assist in structuring a paper, coming up with ideas, and reformatting text. Indeed, you can get more ideas in our 7 tips for ChatGPT and Bing Chat for students guide.
Grammarly vs. Microsoft Editor: Compatibility
Right off the bat, Grammarly has been around for much longer than Microsoft Editor, giving the former a great advantage. So, what are these advantages?
First, Grammarly is broadly available across almost all platforms, including free Chromium-based browsers like Microsoft Edge and Google Chrome via a browser extension. It also has a free web and desktop app, with the latter running in every text field on Windows 10 or 11, making it extremely useful. Moreover, you can also integrate it into Microsoft Word and Office as a free Add-on.
Microsoft Editor's offerings are limited to a few platforms, including Chromium-based browsers, including Microsoft Edge, Google Chrome, and Safari. It also can be used as a free extension across the browsers highlighted above. You can also integrate it into Microsoft Word and Microsoft Outlook.
Grammarly vs. Microsoft Editor: Cost Implication
For Grammarly's premium subscription, you can pay $11.66 monthly ($140 per year). You can also opt for the Grammarly Business for $15/month. Notably, the business option ships with the same features as the premium option. However, it can be used by up to 100 people.
As for Microsoft Editor, you'll need a Microsoft 365 subscription for $6.99/month. Alongside access to Microsoft Editor's premium editing capabilities, you'll also get 1TB of OneDrive storage space and access to the Office suite. Alternatively, you can proceed to make an annual payment of $69.99.
With this in mind, Microsoft Editor is cost-friendly compared to Grammarly, but the latter ships with more offerings and is generally more powerful.
Of course, both tools come with free versions. And while the offerings might not be as sophisticated as when you have a premium subscription, you'll still be able to leverage their capabilities to review grammatical, punctuation, and clarity errors.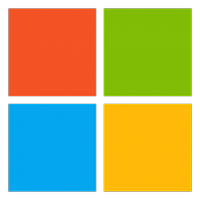 Microsoft 365 Personal | From $70/year
Microsoft 365 Personal comes with the Office suite and 1TB of OneDrive storage. It allows you to work from several devices, including Windows, macOS, iOS, and Android. It also includes a long list of other apps and services, such as Microsoft Editor, Microsoft Forms, and Microsoft Teams.
Final Verdict
From all the information highlighted above, it's apparent that Grammarly is the best option (many of us use it internally here at Windows Central over Microsoft Editor) to cater to all your proofreading and writing needs. I've also worked with both tools, and Grammarly gives me value for money.
Of course, there's the cost implication where the Microsoft Editor is more cost-effective, but Grammarly makes up this margin with many nifty features. Not forgetting that it's available across a wide array of platforms.
That said, Microsoft Editor still lives to fight another day. Hopefully, Microsoft will enhance the tool's offerings and availability in the foreseeable future. As such, this makes Grammarly the perfect app for students returning to school. You can also check out our guide highlighting the best tips to get started with the tool on Windows 11.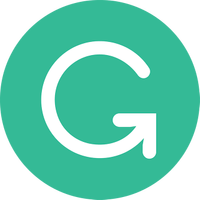 Grammarly Premium | View all plans at Grammarly
Writing is hard, but it doesn't have to be with Grammarly Premium. The service works with Windows, your browser, Microsoft Office, and even your smartphone with Grammarly Keyboard.
Get the Windows Central Newsletter
All the latest news, reviews, and guides for Windows and Xbox diehards.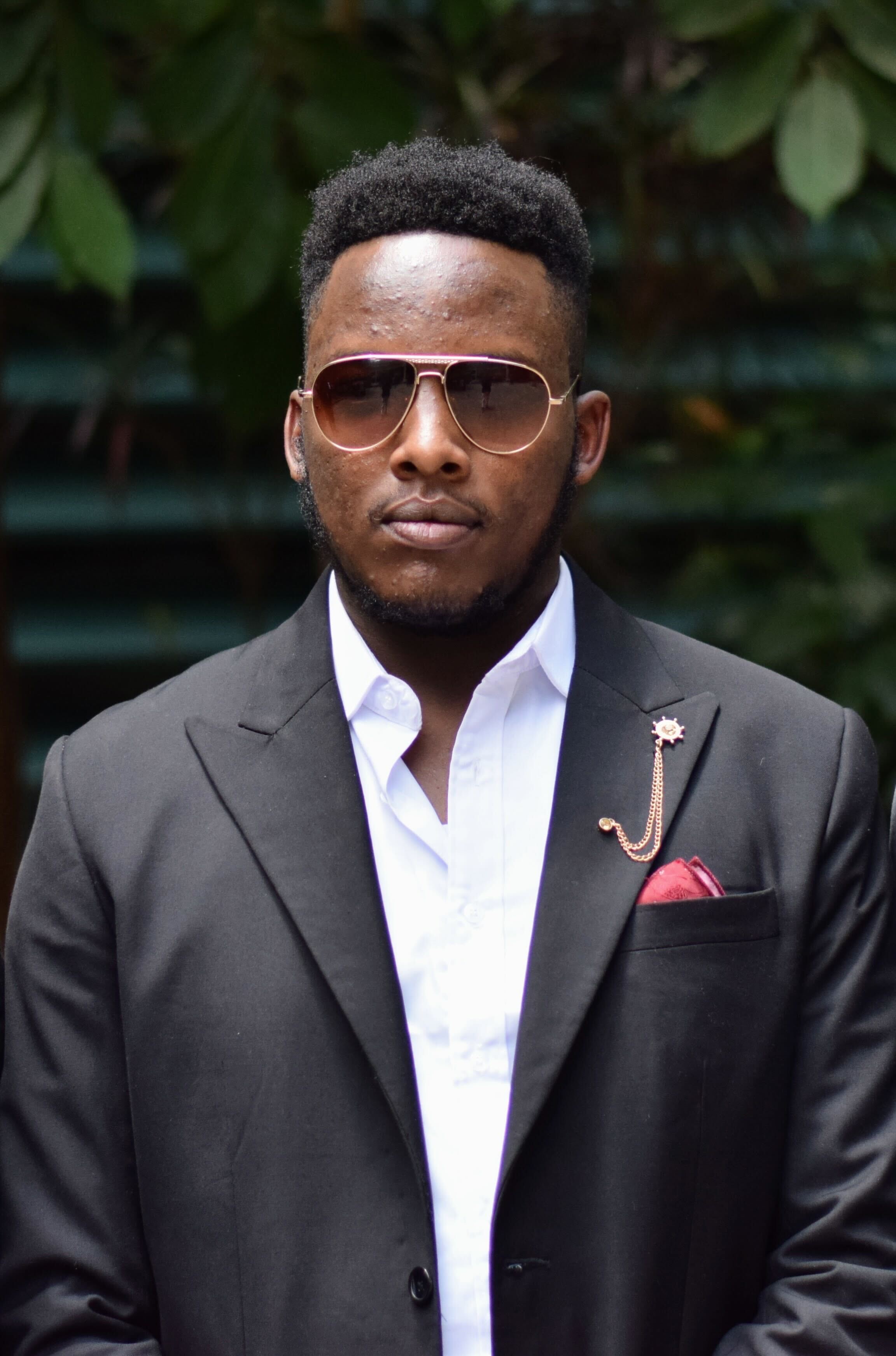 Kevin Okemwa is a seasoned tech journalist based in Nairobi, Kenya with lots of experience covering the latest trends and developments in the industry. With a passion for innovation and a keen eye for detail, he has written for leading publications such as OnMSFT, MakeUseOf, and Windows Report, providing insightful analysis and breaking news on everything revolving around the Microsoft ecosystem. While AFK and not busy following the ever-emerging trends in tech, you can find him exploring the world or listening to music.