Microsoft Copilot is officially part of everything in Microsoft 365
Microsoft Copilot's full integration with Microsoft 365 continues with new Microsoft Ignite announcements.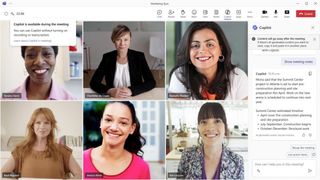 (Image credit: Microsoft)
What you need to know
Microsoft's Ignite conference hosted Copilot's coming-of-age party with it being integrated with nearly every part of Microsoft services and products.
Copilot for Microsoft 365 has been available for enterprises since November 1st.
Most of the changes will begin on December 1st with Copilot integration with Microsoft 365 and Enterprise as well as others.
From Outlook, Teams, Loop, Word, Excel, and PowerPoint Copilot will be integrated with it all.
If you're not on the Copilot train yet, it is racing down the track full steam ahead.
---
The number of announcements from Microsoft's Ignite 2023 conference is staggering, so much so that trying to keep track of all of the changes can be difficult. Have no fear, we are here to add some clarity to what it all means for you. Here are all the announcements related to Microsoft Copilot and Microsoft 365.
Microsoft wants to make Copilot easier to use, more accessible, and more ubiquitous. Microsoft is doing this by rebranding Bing Chat to Copilot, and Bing Chat Enterprise to Copilot Pro. Microsoft 365 Copilot is now Copilot for Microsoft 365. Copilot Studio is a new dashboard that allows data tracking and managed integration with 3rd party solutions like Workday and ServiceNow. Finally, Microsoft Sales Copilot is now Copiot for Sales and there is also a new role-based Copilot for Service.
There is no turning back now, Microsoft bets it all on Copilot.
If anybody wondered if Copilot was going to fail, Microsoft seems determined to ensure its success by making it ubiquitous throughout both personal and enterprise workflows. Microsoft is betting everything on Copilot and changing the very nature of its company with the announcements made today.
This statement by Satya Nadella says it all, the future is Copilot, but according to Microsoft's data they pulled from a Work Trend Index shows that workers enjoy using Copilot and it helps with productivity. Microsoft says the data shows "it's clear from the data: the age of Copilots is here."
70% of Copilot users said they were more productive and 68% said it improved the quality of their work; 68% say it helped jumpstart the creative process.
Overall, users were 29% faster at specific tasks (searching, writing and summarizing).
Users caught up on a missed meeting nearly 4x faster.
64% of users said Copilot helps them spend less time processing email.
87% of users said Copilot makes it easier to get started on a first draft.
75% of users said Copilot "saves me time by finding whatever I need in my files."
77% of users said once they use Copilot, they don't want to give it up.
What is Microsoft Copilot?
We have a guide on answering what Copilot is and how to get started, until now it's been an integrated part of Windows at the operating system level. However, with today's announcement, Bing Chat is now Copilot. Bing Chat was never really a great or marketable name so this change makes sense. The battle of Copilot, Google's Bard, and xAI's Grok can now begin in full.
In simple terms, Copilot is what you have come to expect from any ChatGPT-based chatbot. It is what Microsoft is building on top of it that makes a difference. So let's take a look at the rest of the Copilot versions.
What is Microsoft Copilot Pro
Microsoft is rebranding Bing Chat Enterprise to Copilot Pro. Its main feature is what Microsoft is calling commercial data protection. According to Microsoft, this means that, with Copilot Pro, chat data is not saved, Microsoft can't access it, and your data is not used to train Copilot's models.
Copilot Pro is included in Microsoft's many enterprise offerings such as Microsoft 365 E3, E5, Business Premium, and Business Standard which, according to Microsoft, includes around 160 million people across the world. On December 1st, Copilot Pro will be available for Microsoft 365 F3 customers. They will also be selling it for $5 a month as a standalone option.
What is Microsoft Copilot for Microsoft 365?
READ MORE FROM IGNITE 2023
Copilot for Microsoft 365 has been available for testing in Teams, and since November 1st Copilot for Microsoft 365 has been available for enterprise allowing commercial data protection and integration with Microsoft apps.
Microsoft is offering a new feature called Copilot Studio. This will allow users to add their personal voice and preferences to their Copilot interactions. You can choose to prefer visualized data and bullet points over paragraphs. It will be available in Word and PowerPoint first and then come to other Microsoft 365 apps later.
Copilot will integrate with Teams, Loops, PowerPoint, Excel, and Word helping users to write copy and summarize topics or meetings.
What is the Microsoft Copilot Dashboard
Microsoft Copilot Dashboard is a new Viva powered option available in Microsoft 365 subscriptions starting today and coming to the Viva Insights app in Teams and on the web in December 2023. Microsoft promises that it will offer clarity into the ways AI is being leveraged by employees so that the organization can utilize Copilot to its full potential.
It will be interesting to see how companies leverage such a dashboard, will there be KPIs on how often an employee is using Copilot to accelerate their workflows? Only time will tell.
How to use Copilot with Microsoft 365 apps?
Copilot in Microsoft Teams
Microsoft has stated that Copilot for Microsoft Teams helped users catch up on missed meetings nearly 4x faster. Microsoft is excited for the interaction of Copilot in Teams with Copilot in Microsoft Whiteboard which they claim will allow meetings to go from a rote audio interaction to a visualized discussion.
Copilot in Microsoft Teams is available now, you can summarize or articulate information from past conversations, grab citations, and disseminate information more effectively. Copilot also has a compose box in Teams chat and channels which users can use to create content, adjust the tone and voice of a message, or change the length of a message to better fit the context.
If you're looking for information on Copilot in Teams Phone, it will soon be available and will allow post-call summaries for both VoIP and PSTN calls. Microsoft hasn't given a release date for this feature yet.
Copilot in Microsoft Outlook
Copilot for Outlook will start rolling out to customers in early 2024. Microsoft promises that it will help users accomplish more, faster, and with less effort. Specifically, it can assist in preparing for meetings.
These are welcome changes in my book. As everybody knows, especially in a post-pandemic world, meetings fill most of our workdays now and having a more efficient way to get them planned and communicated will be a great optimization across the board. Now if only Copilot could turn meetings into emails somehow.
What is changing for Copilot in Microsoft Loop?
Copilot in Loop has an update rolling out for Copilot license customers and the web which will use information from linked documents in the prompt being worked on by the user to generate better responses. Microsoft promises "Loop will intelligently adapt previous Loop pages to new projects, creating custom templates." This feature will not roll out until next year but is in preview now.
What updates are coming for Copilot in Microsoft Word?
Copilot for Word is already available if you would like to learn more about it. The updates for Copilot in Word announced today will be available in early 2024, there isn't a ton of information on what features will be added to it. Microsoft said you will be able to get help with catchup and comments by asking Copilot about changes in a document to have a summary of revisions.
Microsoft will also be using Microsoft Graph to consider user preferences in Word. Look forward to more information on changes to Copilot for Word in the future.
What is Microsoft Copilot Studio?
Today Microsoft announced the Copilot Studio which is a new feature that is included with Copilot for Microsoft 365. Microsoft calls this a low-code solution that can be completely managed by IT, it can be used to create and orchestrate custom workflows as it connects Copilot to other datasets through plugins and GPTs with record systems such as SAP, Workday, or Service Now.
This is an interesting idea but I personally will need to see it in action to see how it differs from other integrated ingestion options on the market.
What is the future of Microsoft's Copilot?
If nothing else, Copilot's future will be impactful. Microsoft is trying to ensure that Copilot will be too big to fail. However, the bigger the pride, the greater the fall. If Microsoft isn't careful with their push for AI and copilot integration and doesn't ensure that these changes are done safely there could be a quick turn in public perception. All it will take is one insidious action that results from Copilot, either by its own creation or a vulnerability so large that it leads to threats that would not have been possible in a pre-Copilot world, and companies will demand Copilot to be neutered before it can become a greater risk.
If Microsoft can sail these dangerous waters they have a huge upside waiting on the other side for them. There is no doubt now, Microsoft sees the future as AI-powered and, whether we like it or not, we are being pulled into this future starting with today's announcements.
Get the Windows Central Newsletter
All the latest news, reviews, and guides for Windows and Xbox diehards.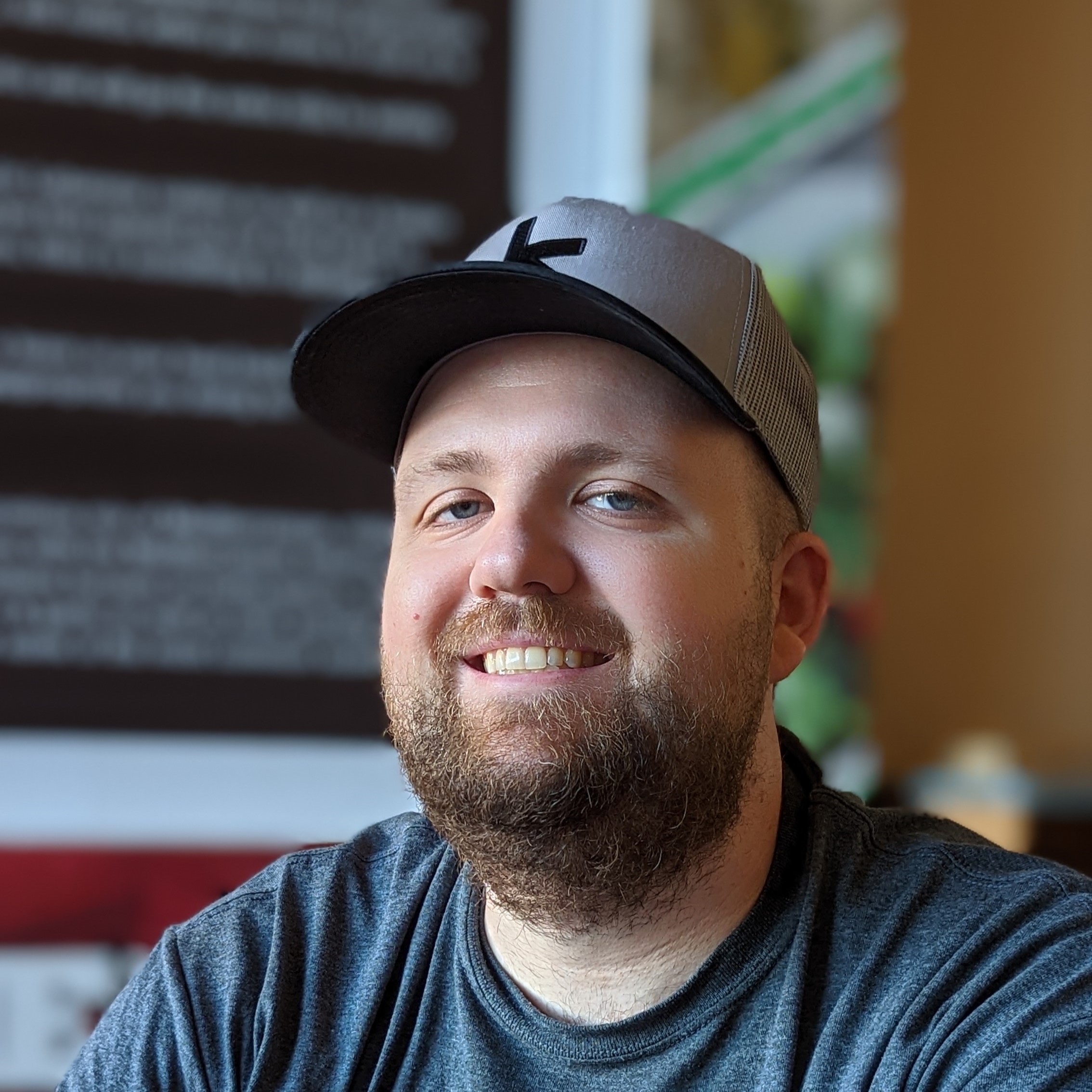 Colton is a seasoned cybersecurity professional that wants to share his love of technology with the Windows Central audience. When he isn't assisting in defending companies from the newest zero-days or sharing his thoughts through his articles, he loves to spend time with his family and play video games on PC and Xbox. Colton focuses on buying guides, PCs, and devices and is always happy to have a conversation about emerging tech and gaming news.